Topics Covered:
A. Who will be notified & where (Notification Channels)?
B. Notification Preferences

A. Who will be notified:

A user can be notified if he is the owner or follower (participant) of the record. This means he will be intimated whenever somebody assigns the record, adds notes, activities, converses over emails or receives one or if an email is opened or a link in the email clicked by the intended recipient.
Notifications will be received in the Notification center i.e. bell icon in the top right
It will give you a count of the unread notifications
You can mark the notifications as "READ"
To view, all notifications click on "VIEW ALL"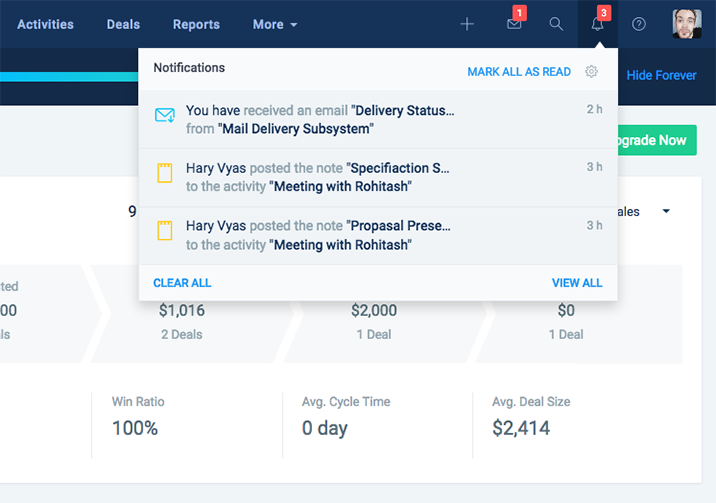 Intimations can be sent over different channels:
Email
Mobile
In-App/Desktop Notifications
Note:
A user can choose to receive the notifications he desires.
If a user reads a notification on one channel it will be marked as read across all channels.
B. To set your notification preferences:
Click on your name initials icon on the top right
Go to My Account
Click Notifications Preferences