Topics Covered:
A. How to avoid duplicates?
B. How to merge records?
How to avoid duplicates:
When importing your Contacts or Company data, you will be asked to select the option to avoid duplicates.
The options are:
Merge Records: It updates an existing entry with the new fields if any and wipes off fields that are left blank. In case you do not wish to update a specific field you can skip it while in the mapping for import.
Create multiple records: This will not check for duplicates and create a new record.
Skip records: It will ignore the data fetched from the sheet and keep your record as it is.

Merging Duplicate Records
To merge the duplicate records,
Go to Contacts.
Click on the check box beside the name of the contacts that you want to merge. You can merge a maximum of 3 records at a time.
Click on Merge.

Select the fields you want to keep in your master record.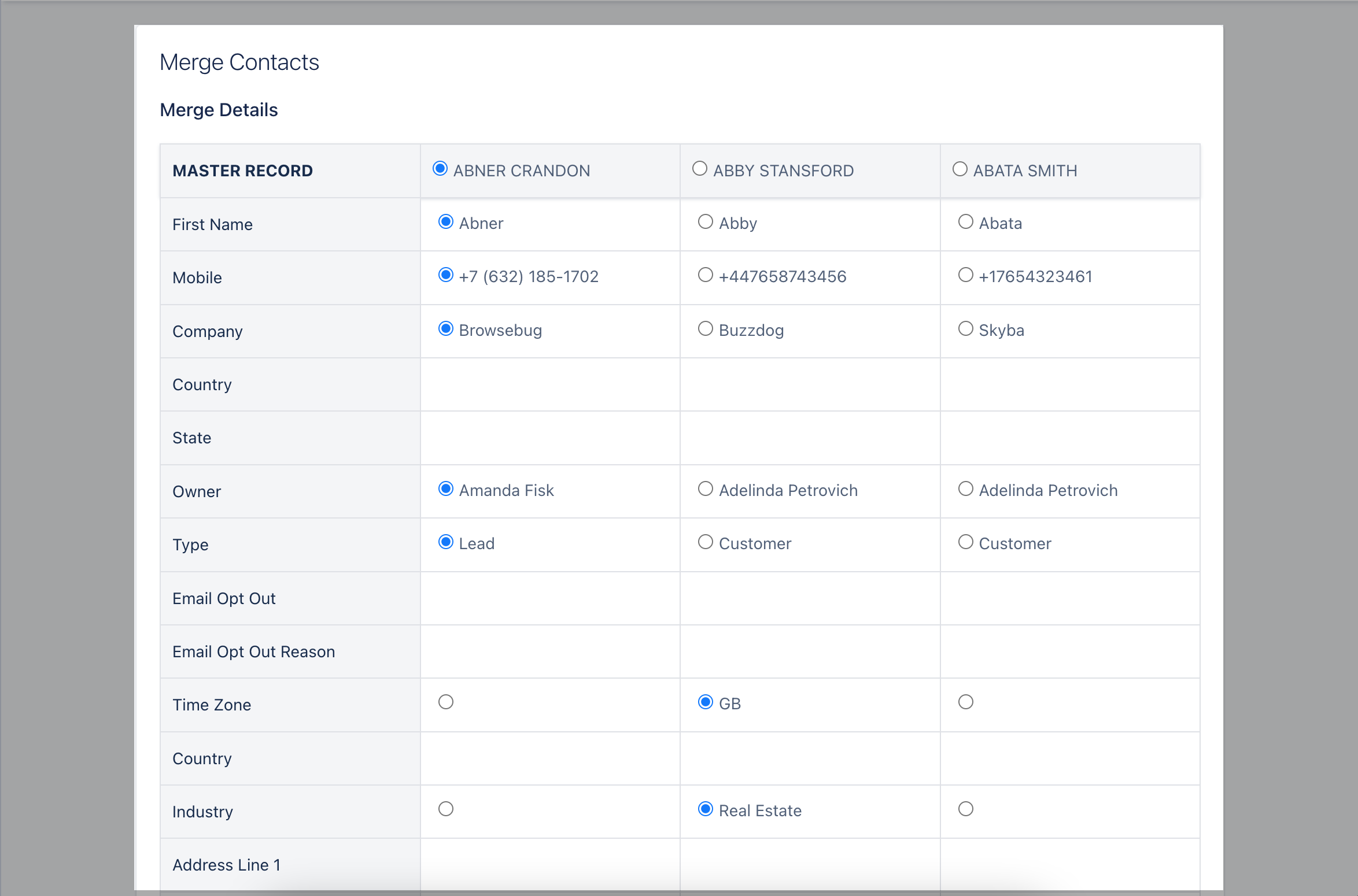 Click on I understand, Merge Now to combine the records.

Note:
Max of three records can be combined into one master record.

All your conversations ( notes, emails, activities, deals ) with all the records, will be merged into one master record.