Topics Covered:
A. Predefined Custom views
B. Create Custom views
With Salesmate you can create custom views to filter data according to various conditions you use day in day out. Salesmate comes preloaded with various predefined views.
This empowers you to create custom views combining the system as well as custom fields created by you in Salesmate.
A. Predefined Custom views:
Contacts

All Contacts
My Contacts
New Last Week
New This Week
Recently modified contacts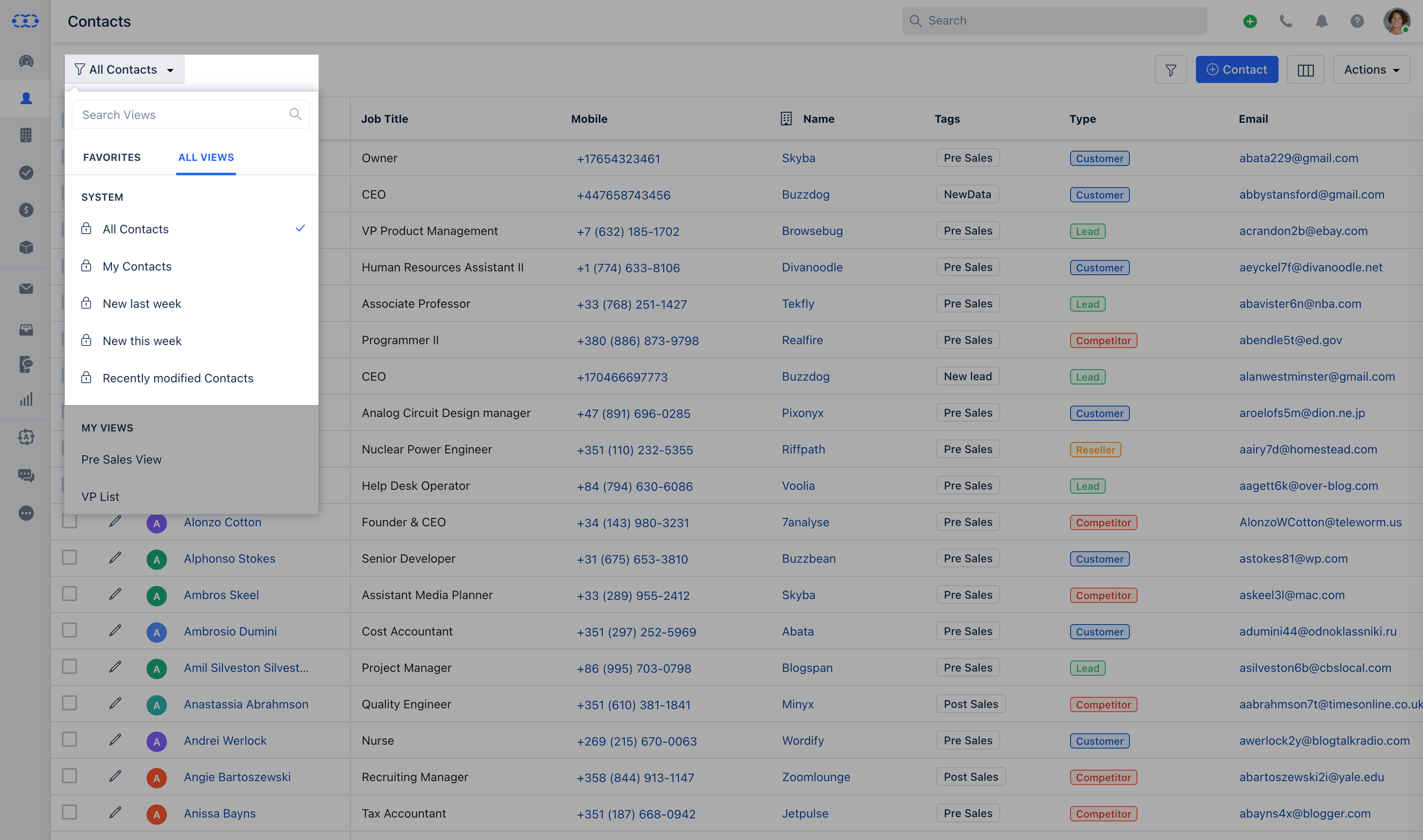 Companies

All Companies
My Companies
New Last Week
New This Week
Recently modified companies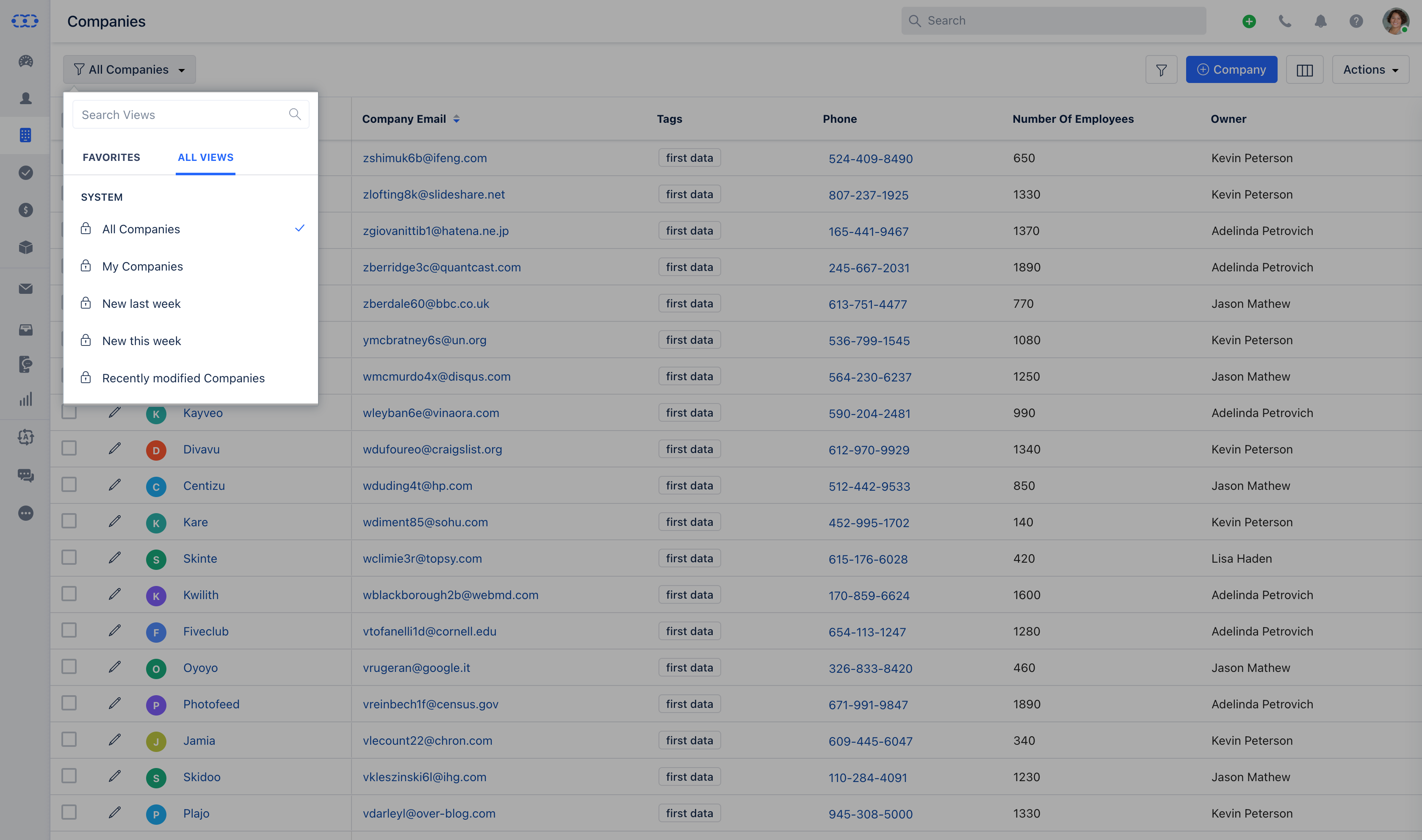 Deals

My Open Deals
My Overdue Deals
Deals I am following
All Deals
All Open Deals
Won Deals
Lost Deals
Deals closing Next Month
Deals closing This Month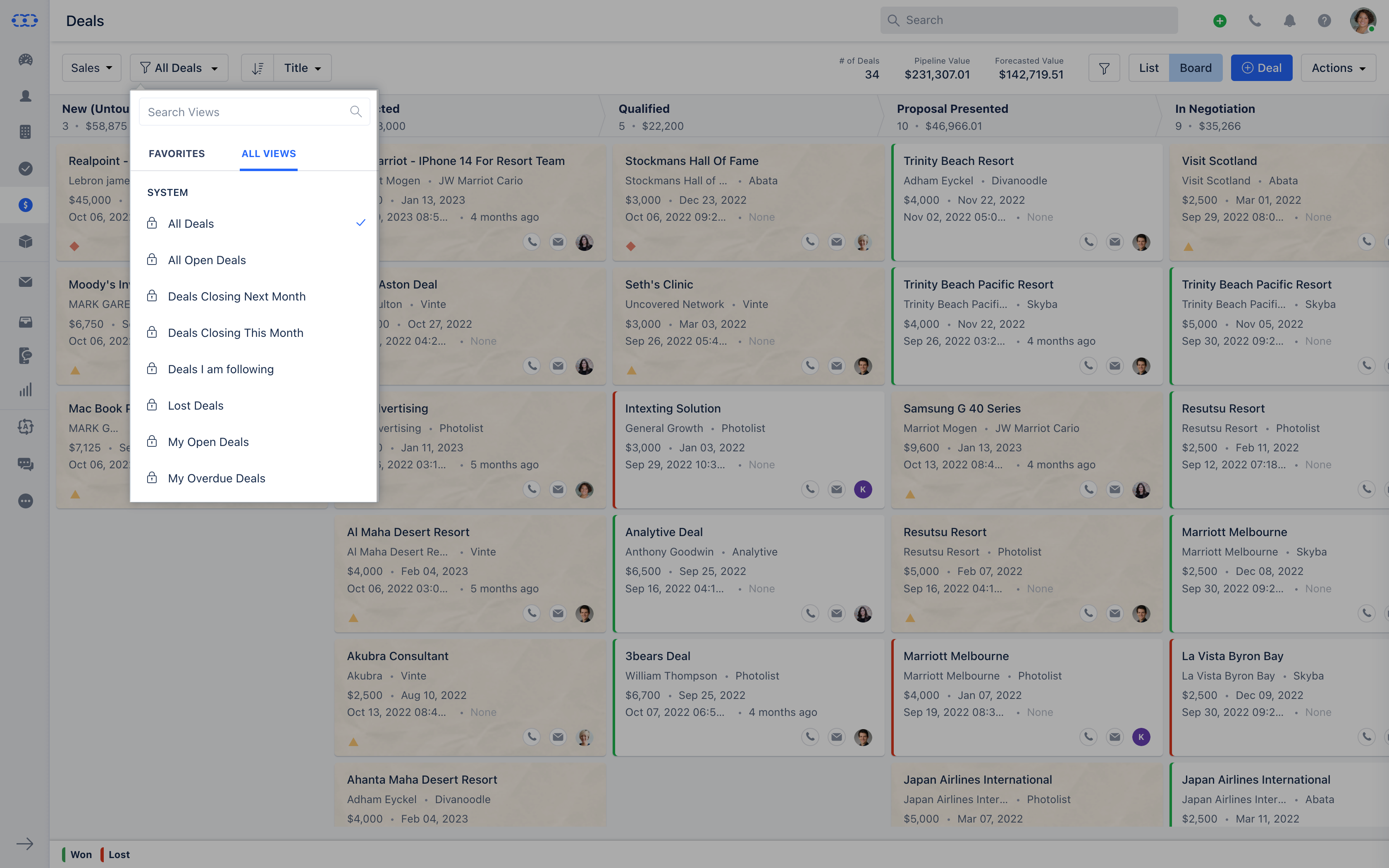 Activities

My Open Activities
My Overdue Activities
Activities I am following
All Open Activities
All Closed Activities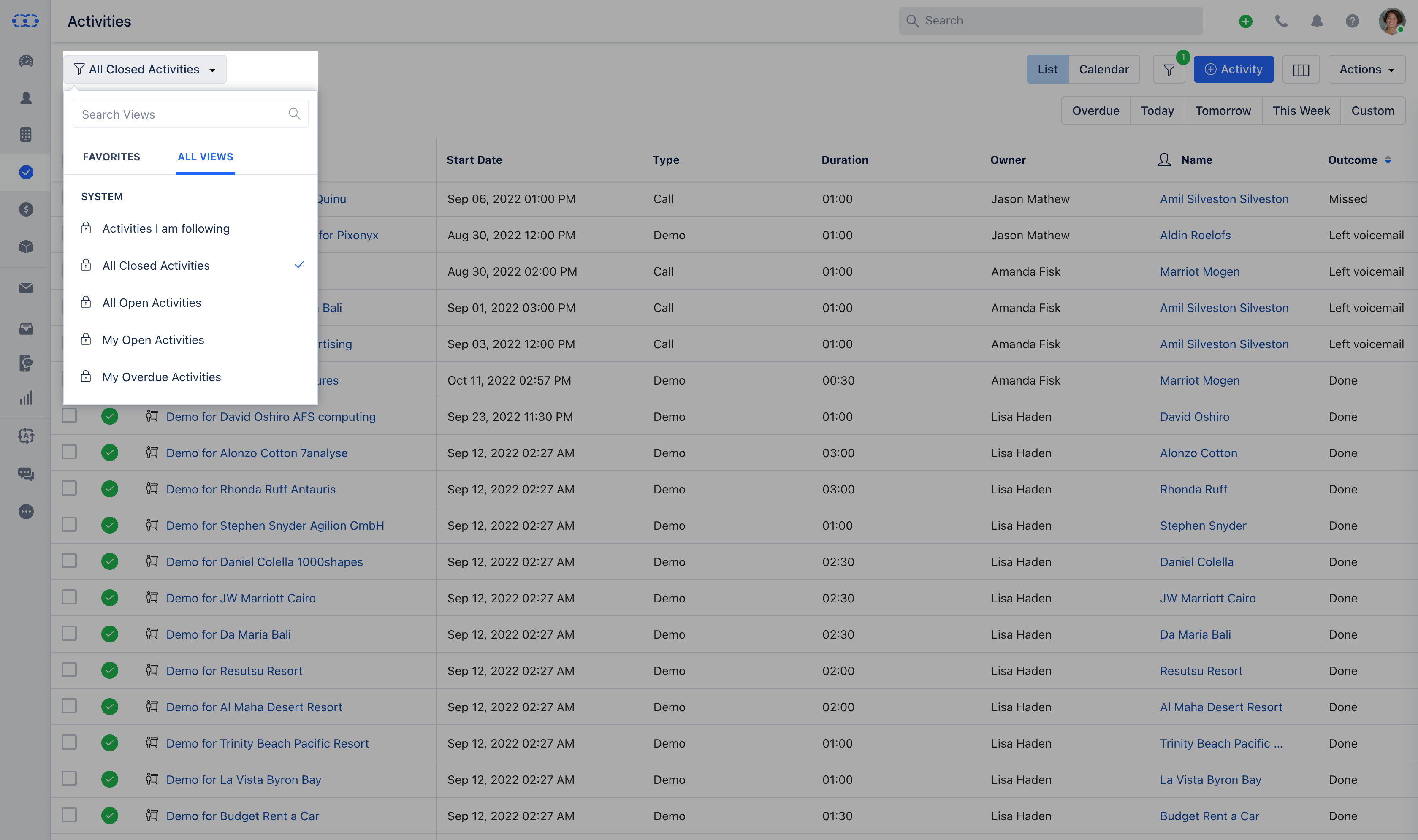 You can create custom views based on various business scenarios for Contacts, Companies, Deals, and Activities:
For example:
A real estate agent would like to filter this list according to locations/property types
Thus you can create a custom field for property type and use it in your filter to access your data according to property types
B. To create a custom view:

If you use similar filtered records frequently, you can quickly create a View for future usage, Once you filter any of the records and would like to refer to this filtered list time and again you can save it as a view.
Set the filter criteria.
Click on Save as a View.
Give it a Name & Save
Note: You can create the custom view for yourself or share it with others in your organization by using the Share this view option.
These views can be private or shared among all users. Select checkmark Box to Share views with teammates.

Find customized views under My Views and your Teammates can view it under Shared views.