Organization Details lets you configure the details of your organization such as, geographic region in which your organization is located, communication details and operational currency.
Topics Covered
Note: Admin rights are required to perform actions listed in this article
Navigate to the Profile Icon on the top right corner
Click on the Setup
Head over to the Account Management
Click on the Organization Details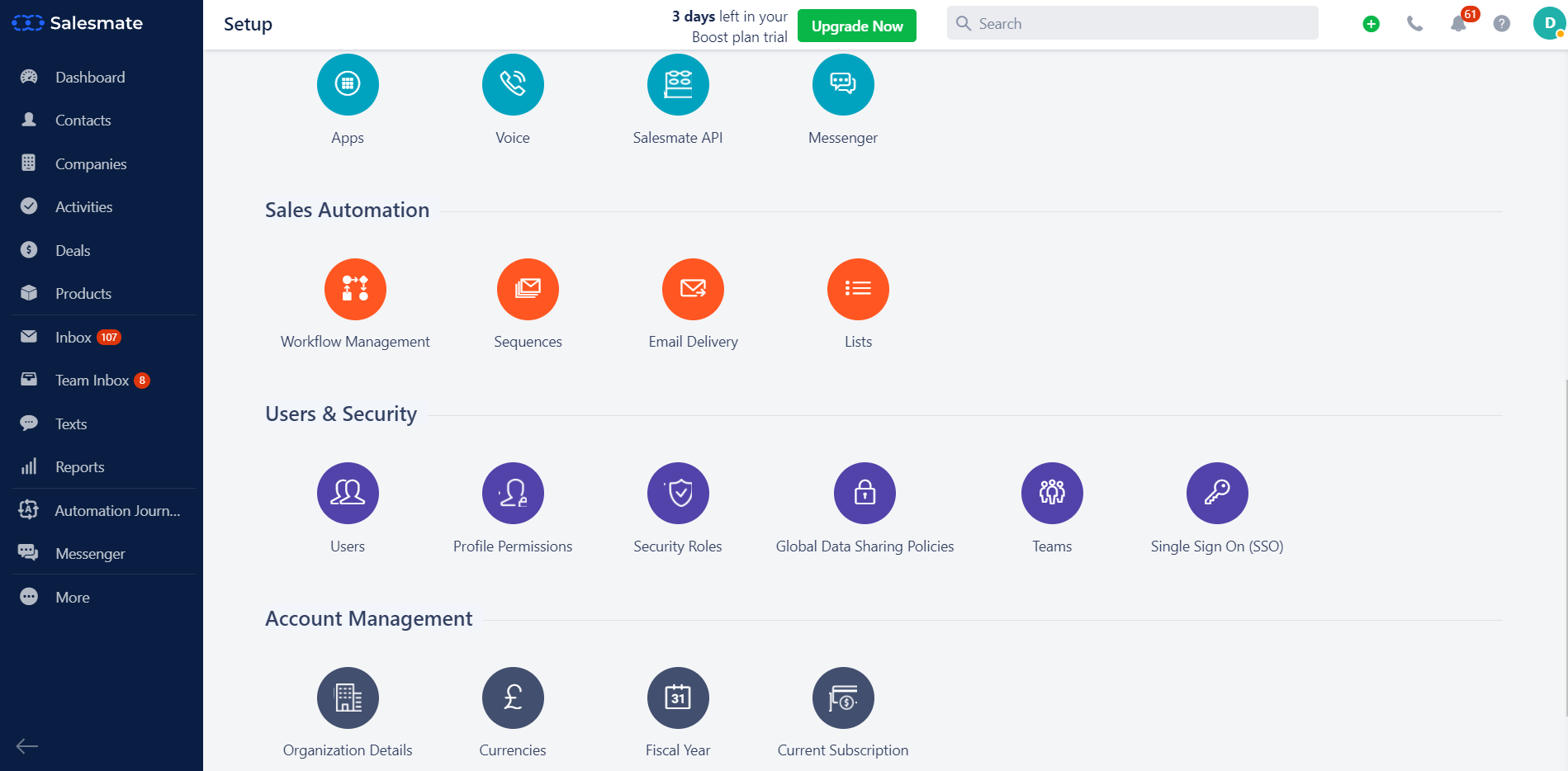 Organization details: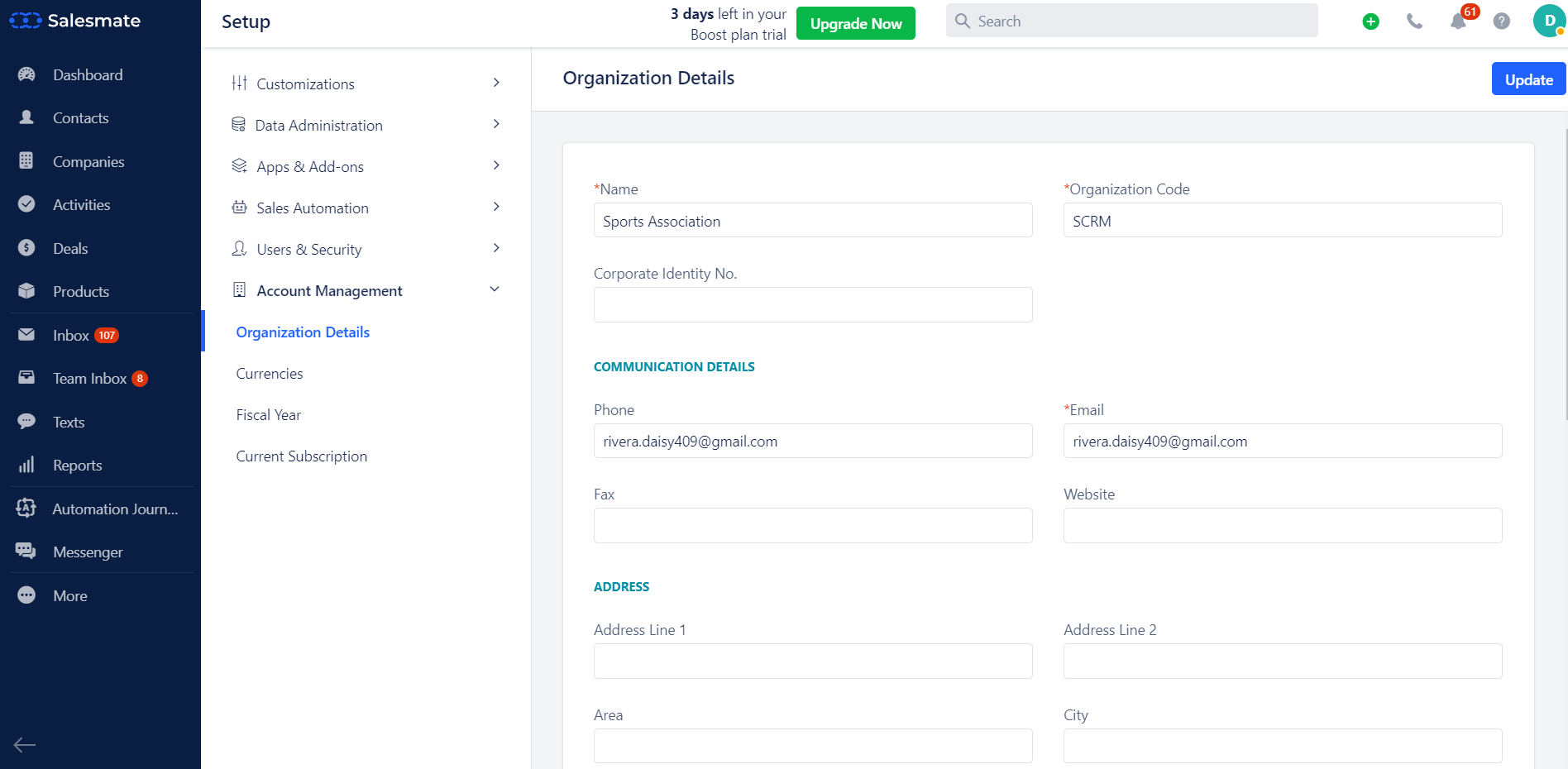 Note :
The Default Currency in the set format will be used to display Sales figures throughout the system.

All conversations in the system will be listed according to the company time zone unless a user time zone is exclusively set in the user profile.

The Company Disclaimer will be added to the footer of each and every mail sent from Salesmate E-Mailing system.
Fiscal Year:

You can also set your organization fiscal year from Organization Settings > Fiscal Year and choose the Start month.

Once the fiscal start month is selected, fiscal quarters are automatically derived. By default, Salesmate's fiscal start month is set to April of the current year.

You can specify the fiscal year name based on the start month.



For example, let's say your fiscal year starts in Jan 2021 and ends in Dec 2021. Then, set the start month as January.
Note: The Fiscal Start Month affects the way your Goal Reports are derived.

Currencies :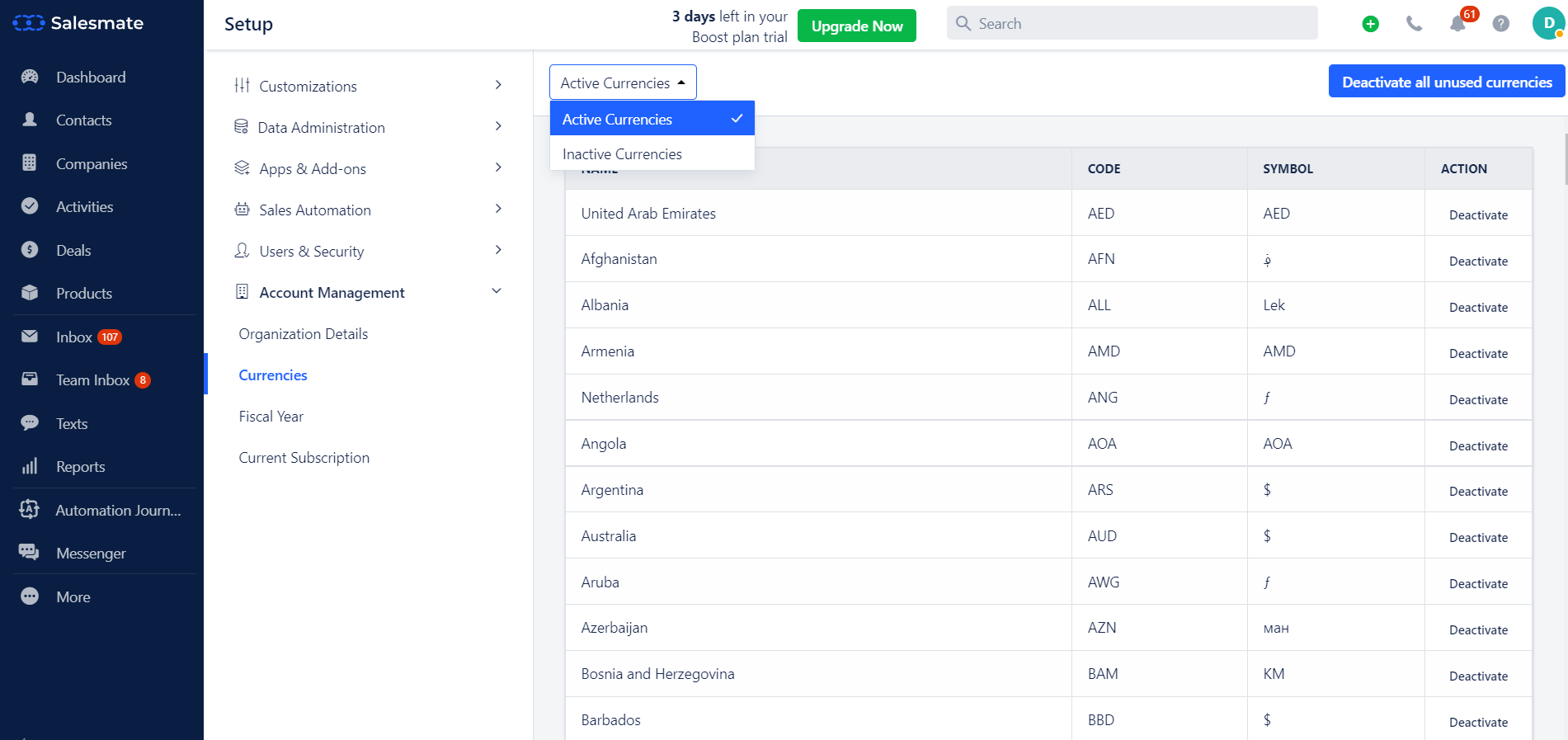 While confirming your registration for Salesmate, it set the default currency based on the country. However, you can change the default currency from Organization details.
In case your organization deals in multiple currencies you can enable it from Setup >Organization settings > Currencies. Activate the currency you need from the list of Inactive currencies.