Want to change your records in bulk?
Don't want to update each field one by one?
Got them on a spreadsheet?
Here's how you can bulk update your data:
When importing records select the second option: Update existing entry with new one
Configure the Field Mapping
Confirm Mapping
Import
There you are all your older data is updated with new data.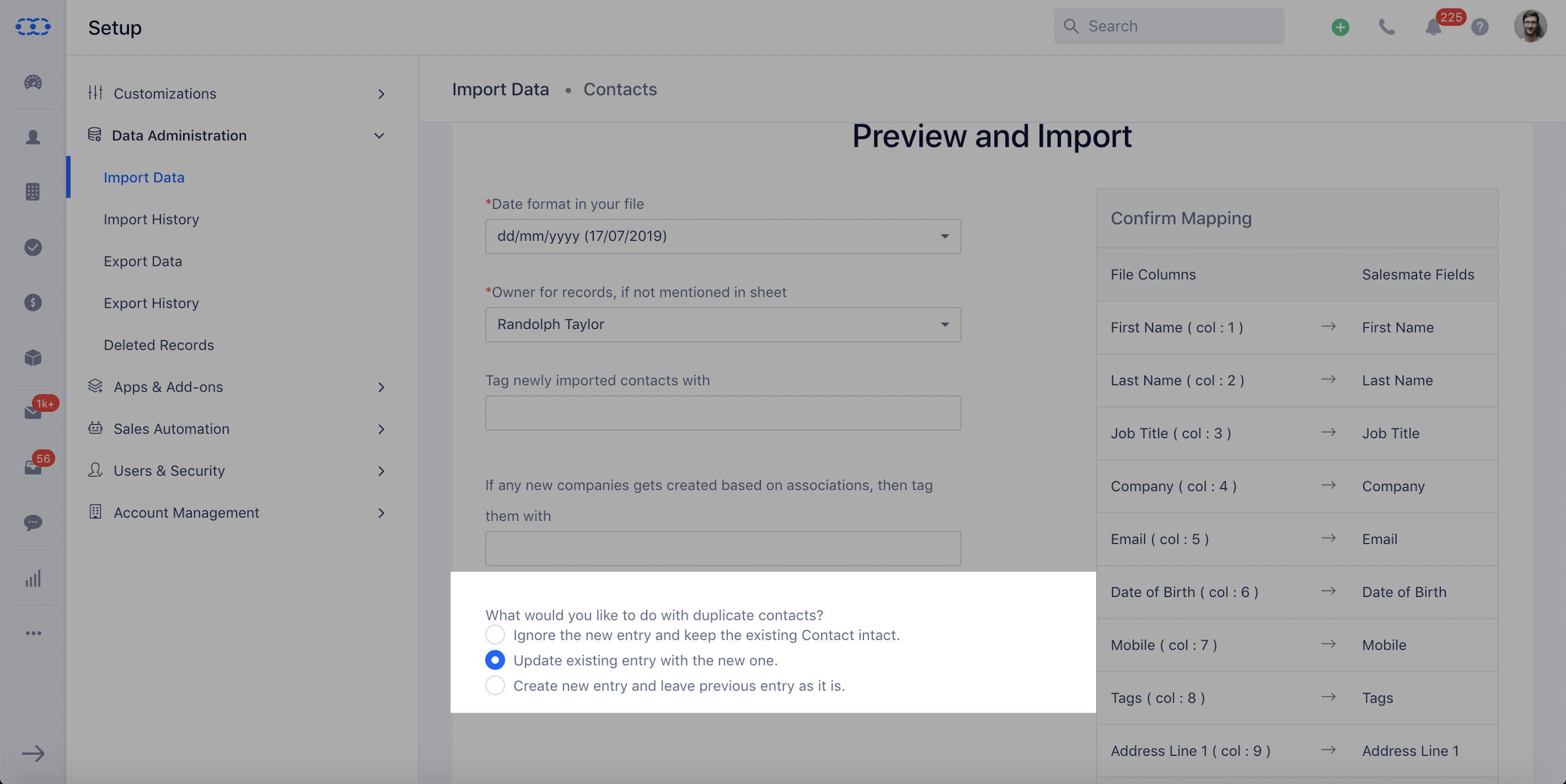 Note:
This option wipes out your data in case
A field is not mapped
Column removed
Cell value cleared: If current field has a value and the new one does not