You can simply replace the terms used in Salesmate for the module names like:
Contact to People
Company to Organization
Deal to Projects
Activities to Tasks
Products ( If only Product module is added)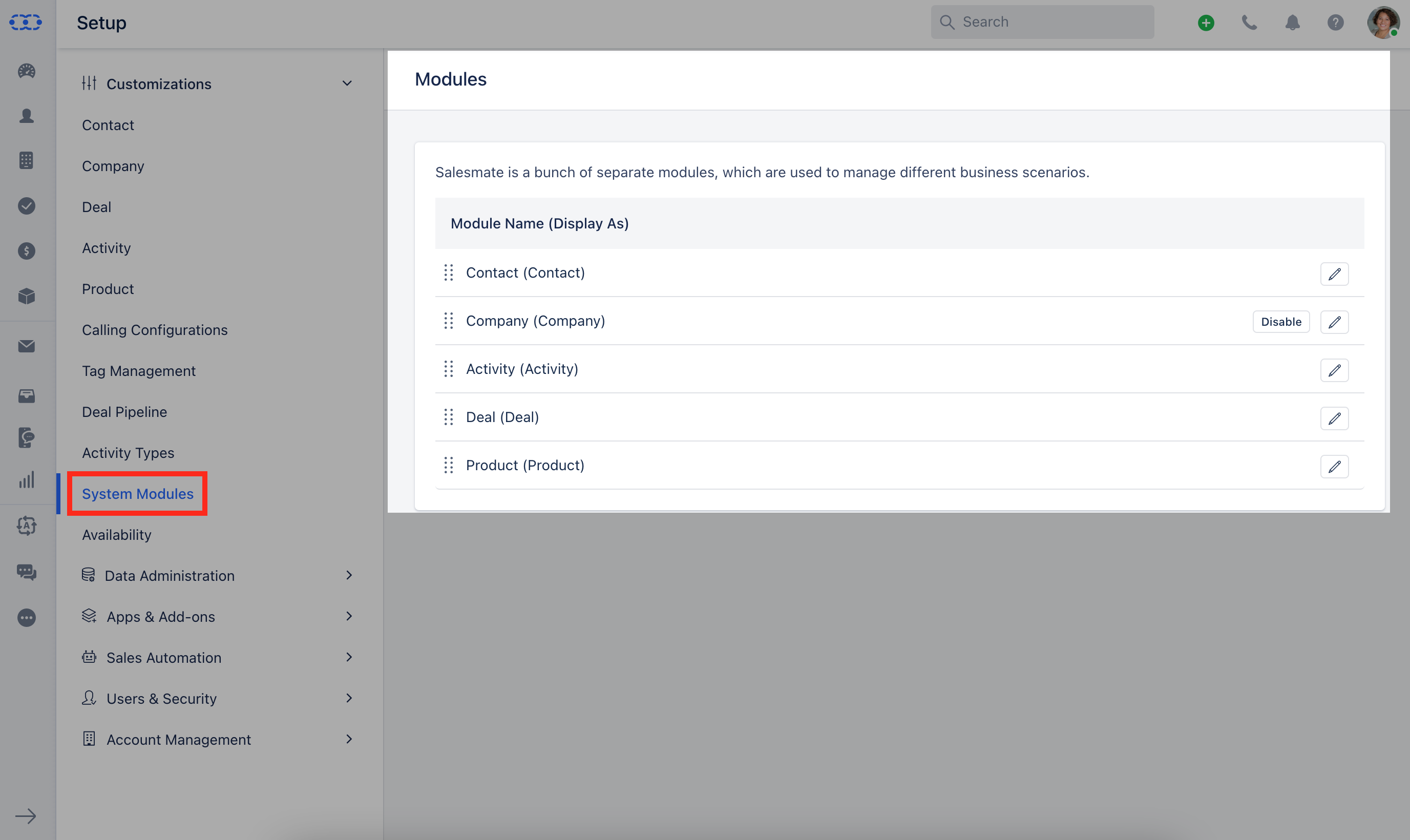 Absolutely anything of your choice. Also, to pacify the grammar hungry geeks we allow you to set the Singular and Plural names for it.
To rename your modules to familiar names:
Click on the Profile icon on the top right corner
Go to Setup > Customizations > System Modules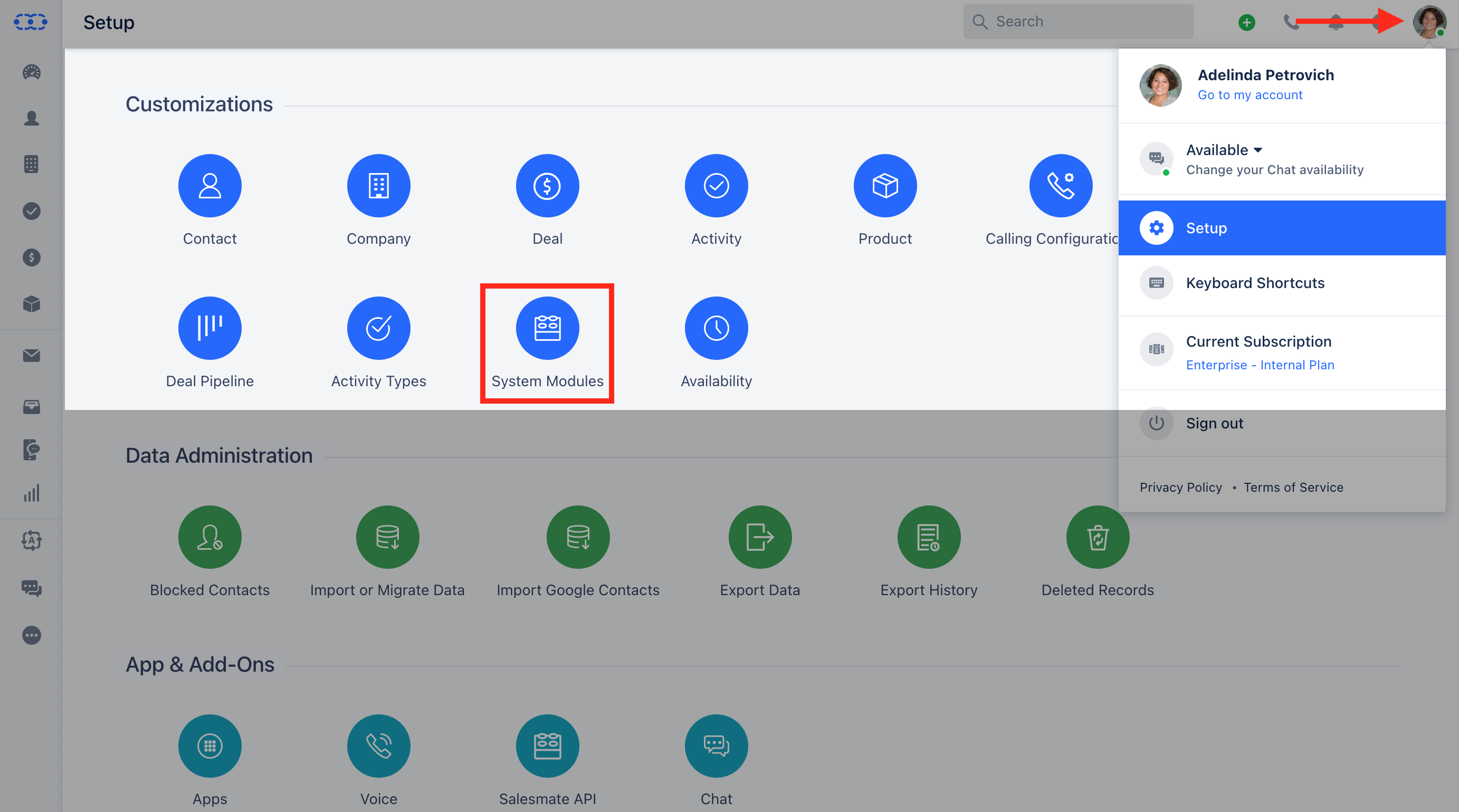 Click on the Pencil Icon on the left of Module Name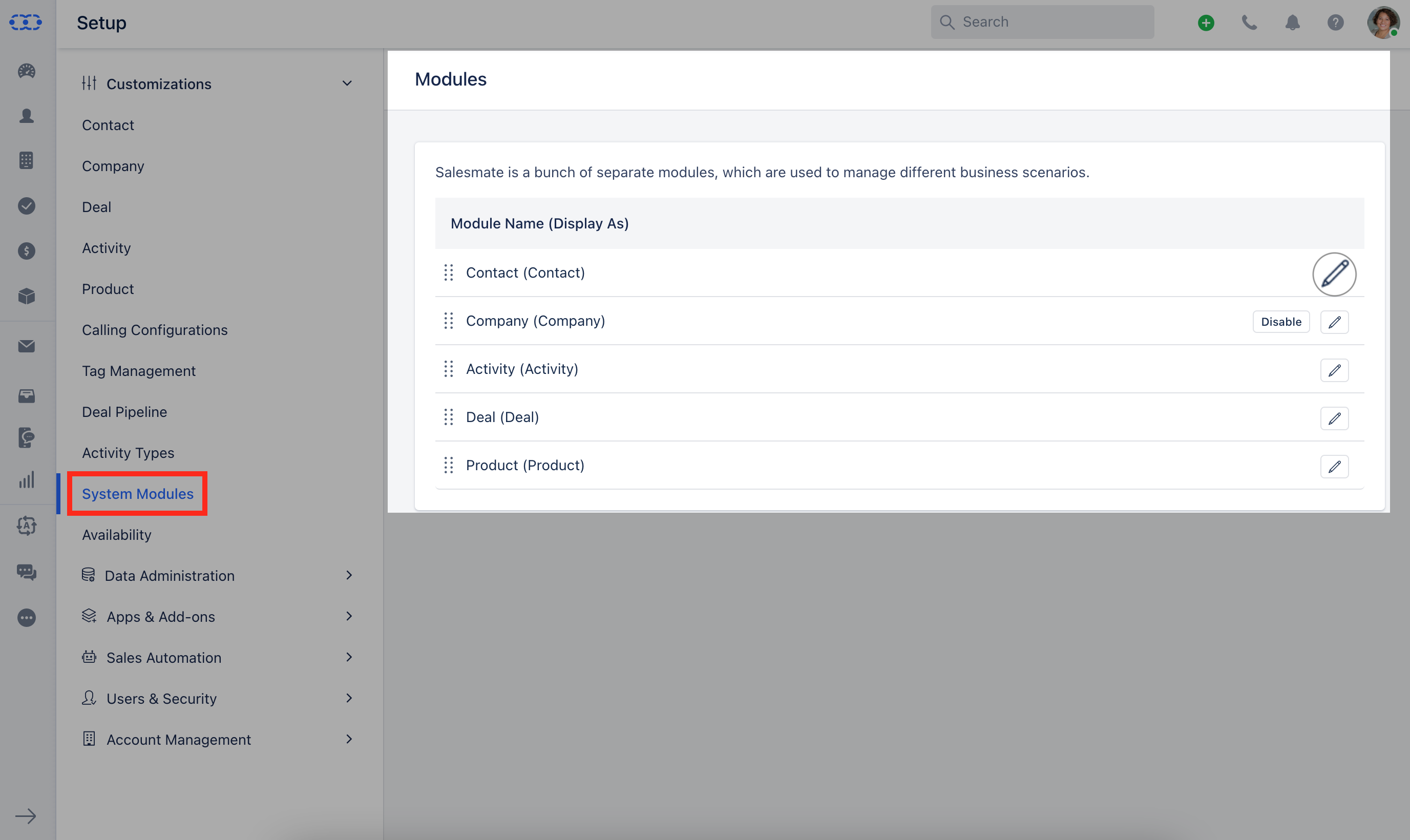 Set the Singular and Plural Names.
Hit on Save.