Salesmate gives you an option to customize your Activities, Say an Appointment.You can schedule appointments as an activity.
Steps:
Navigate to the Profile Icon.
Go To Setup
Select Activity Types under Customizations.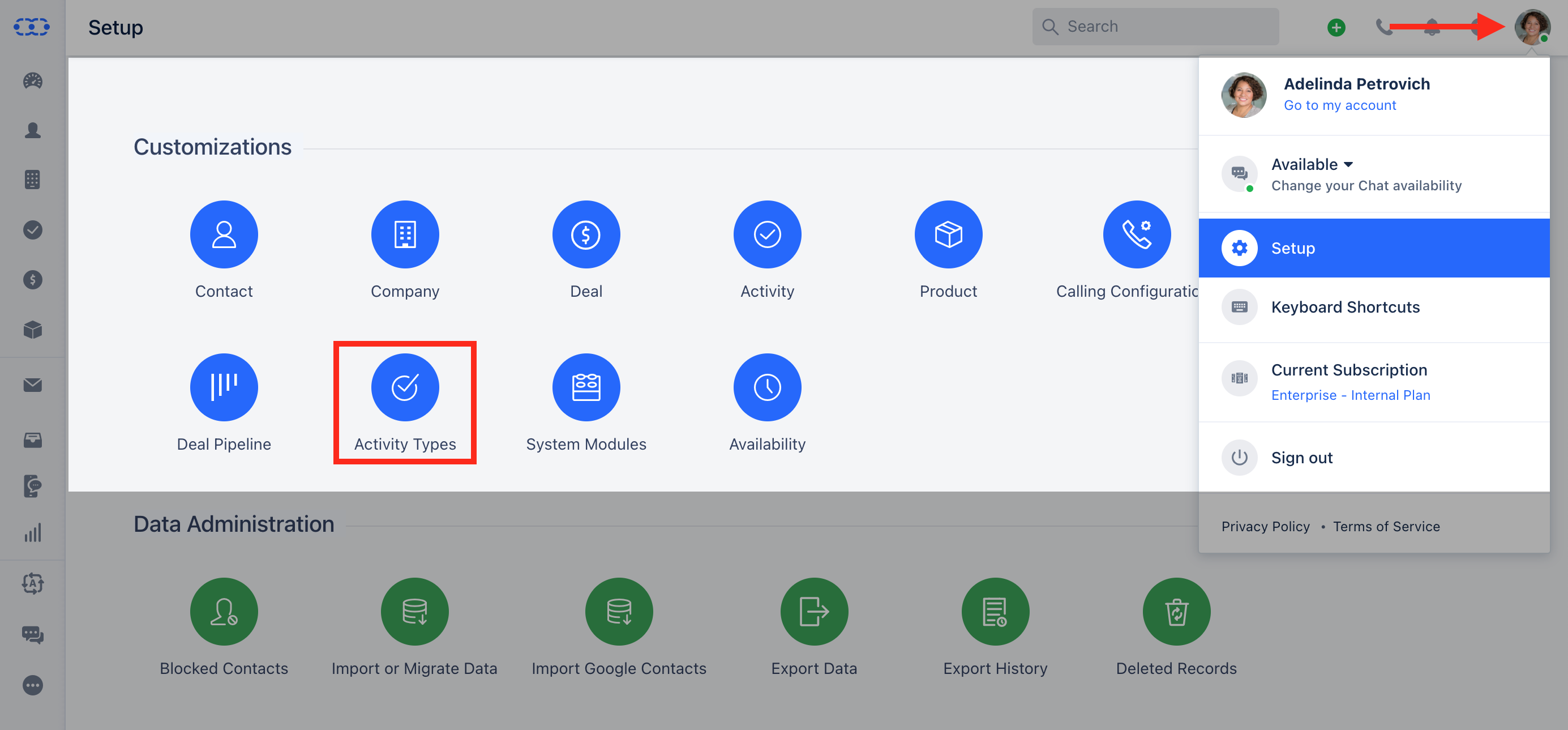 Click on [+Activity Type] to create a New, Say Appointment.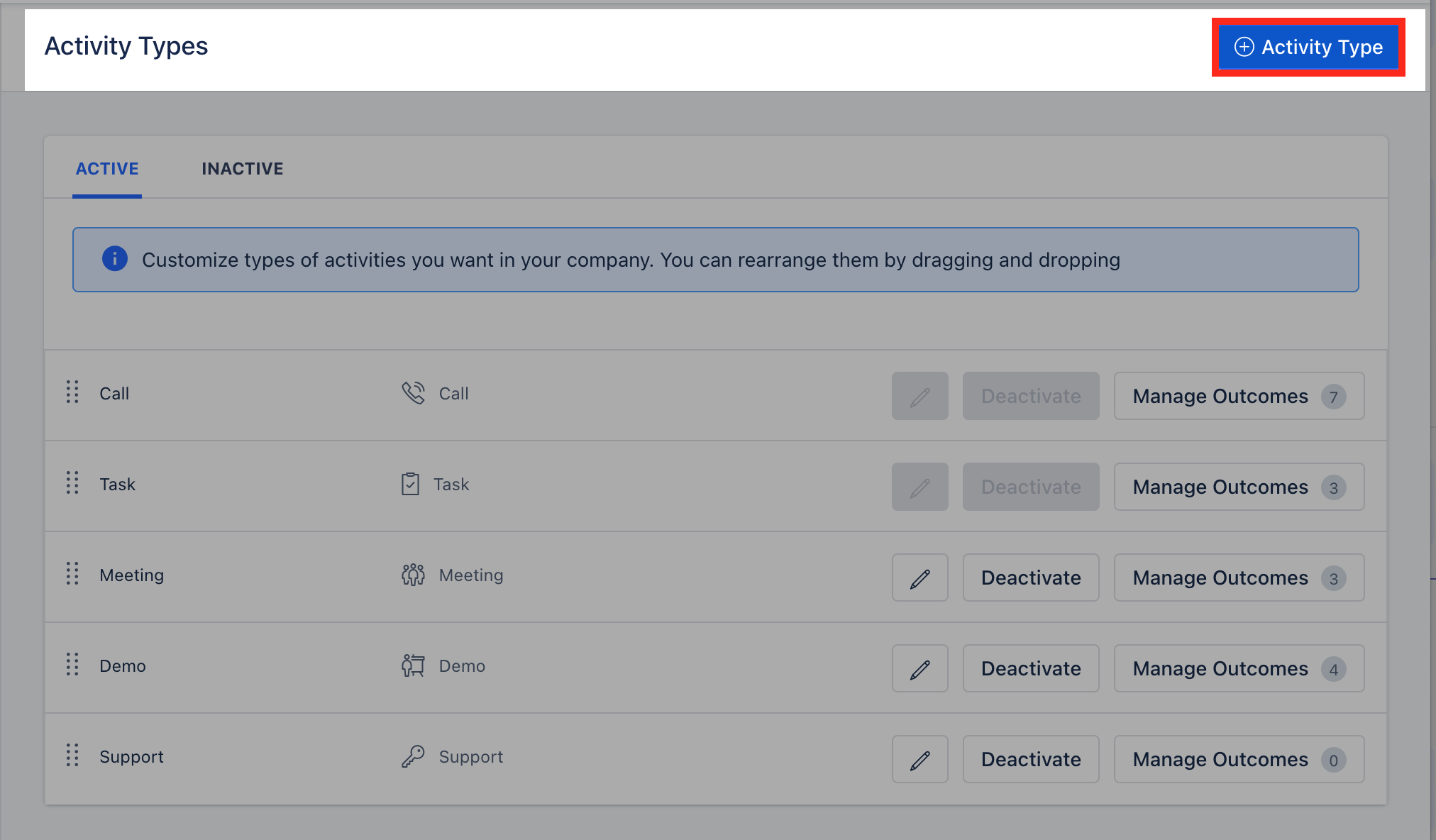 Add the
Click on Add Type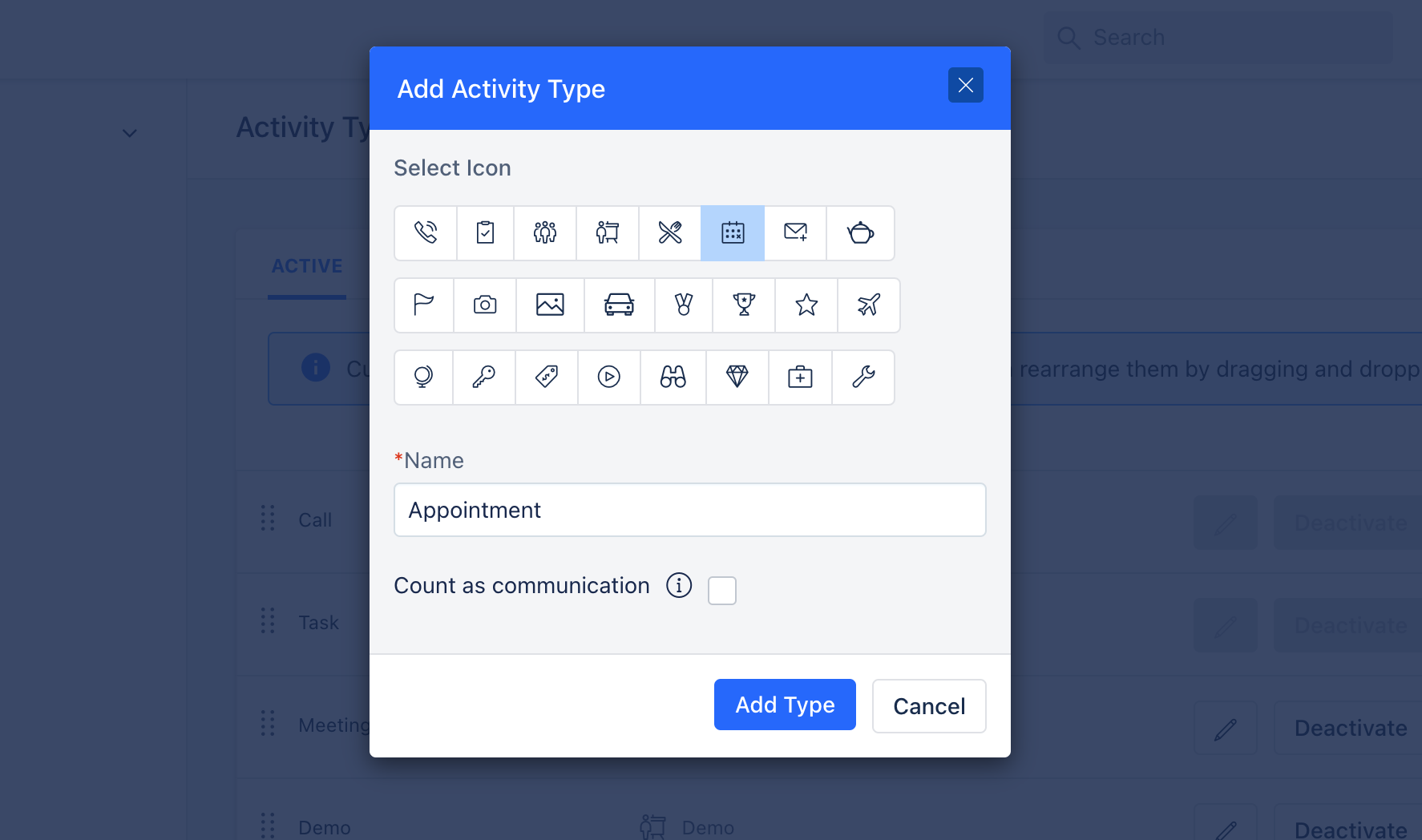 You can schedule appointments as an activity from Activity section. Salesmate relies on Google Calendar for sending meeting invites.
You could quickly decide what activities should be added to your calendar and how do you want to get reminded. You can set these preferences from My Account -> Google Calendar.
How can my sales representatives(Teammates) be able to see their weekly schedule?
Note: If you want to invite teammates and contacts to meetings and send calendar invites, just check the "Send Calendar Invite" option when create or update an activity and the invites will be sent to all participants, contact, and teammates.
The activity will show up on your Google Calendar.
Alternatively, you can just create a meeting on your Google Calendar and it will automatically show up in Salesmate as an activity once you setup your preferences one time.
All your sales reps can look at their daily and weekly appointments and tasks on their dashboard. They can filter activities for today, this week, or the ones without no due dates. They can create their own lists and views under activities list page.