For example, you have linked your primary email account with Salesmate and want to set up your email alias account to send emails through it. 
I have a primary account kay@salesmate.io. I am additional responsible to handle support emails from email support@salesmate.io. support@salesmate.io is an alias for my primary account.
To configure this follow the below steps:
Click on the email icon on the top right action bar
Click "Email settings" bottom left 
Click the "SMTP & Bcc" Tab
Under heading - Outbound Emails (SMTP) > Click "Add Email Account" button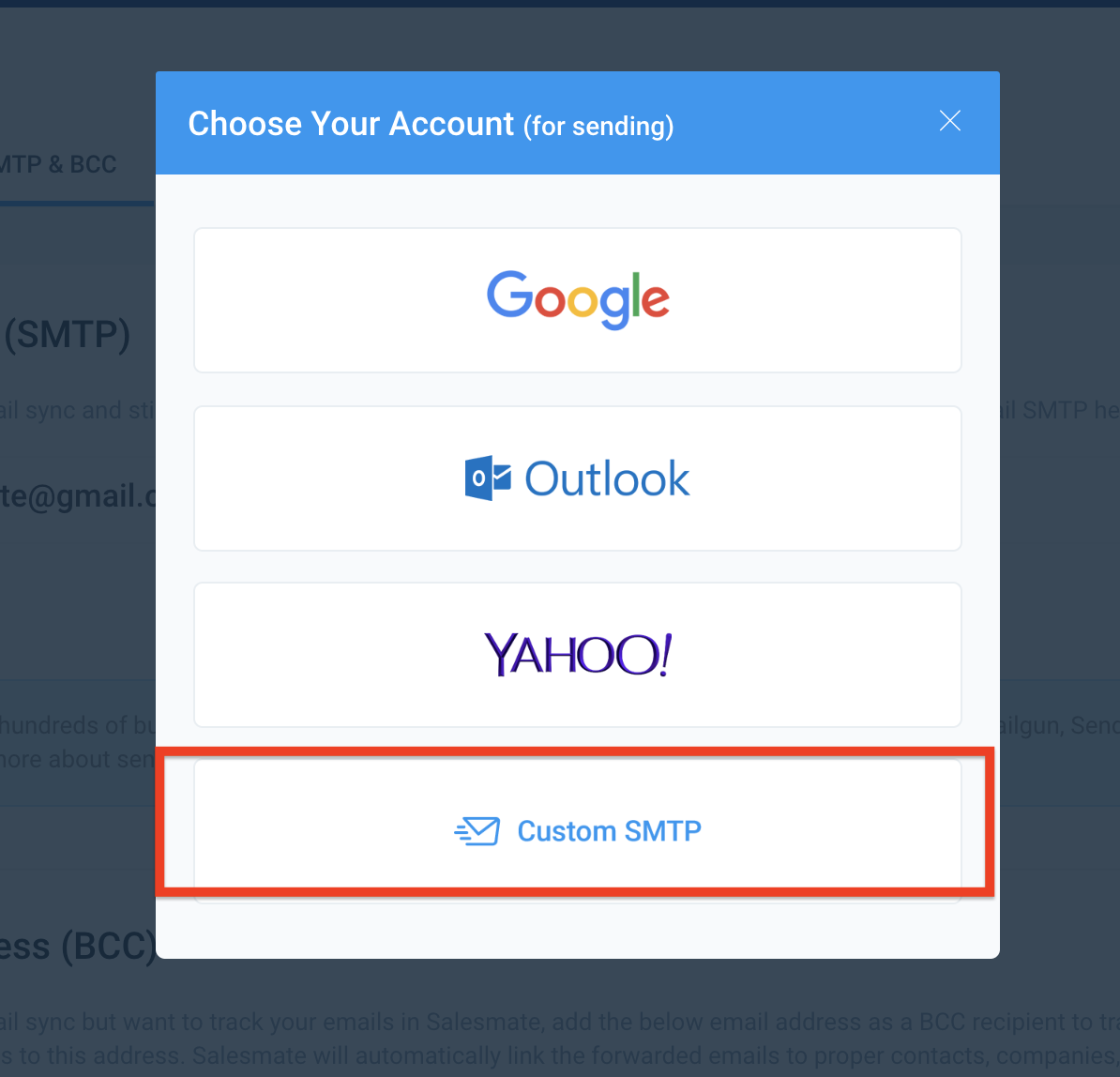 Fill in the required details
Mention the Alias Email address - From Email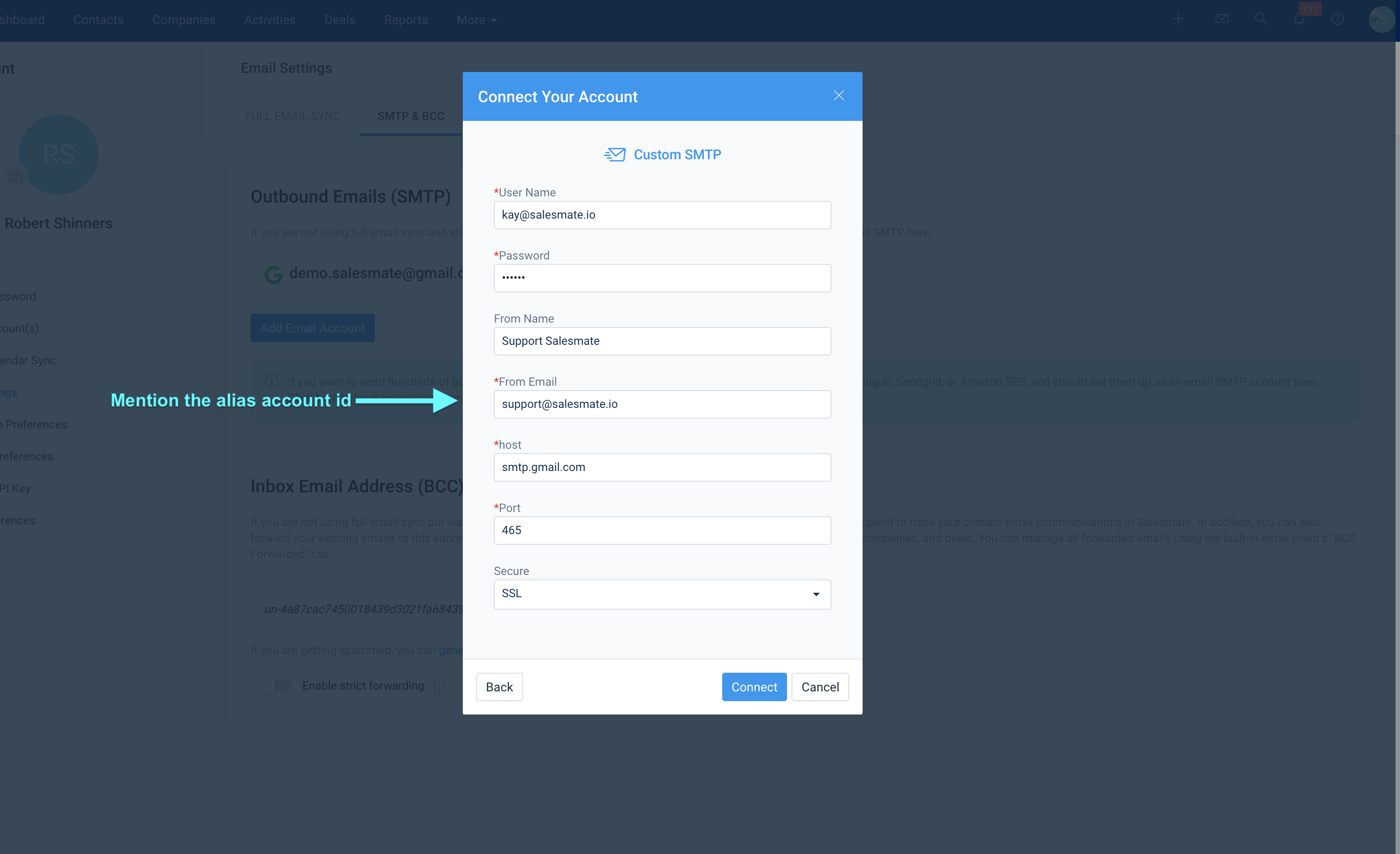 Once added you will get an option to select the from address while sending out an email from Salesmate or the Chrome Plugin/Extension.