For example, You have linked your primary email account with Salesmate and want to set up your email alias account to send emails through it.
Here, I have a primary account kay@salesmate.io. I am additional responsible to handle support emails from email support@salesmate.io. support@salesmate.io is an alias for my primary account.
To configure this follow the below steps:
Click on the email icon / Inbox on the Left Menu bar.
Click Email Settings bottom left.
Click the SMTP & BCC Tab.
Under the heading - Outbound Emails (SMTP) > Click the Add Email Account button.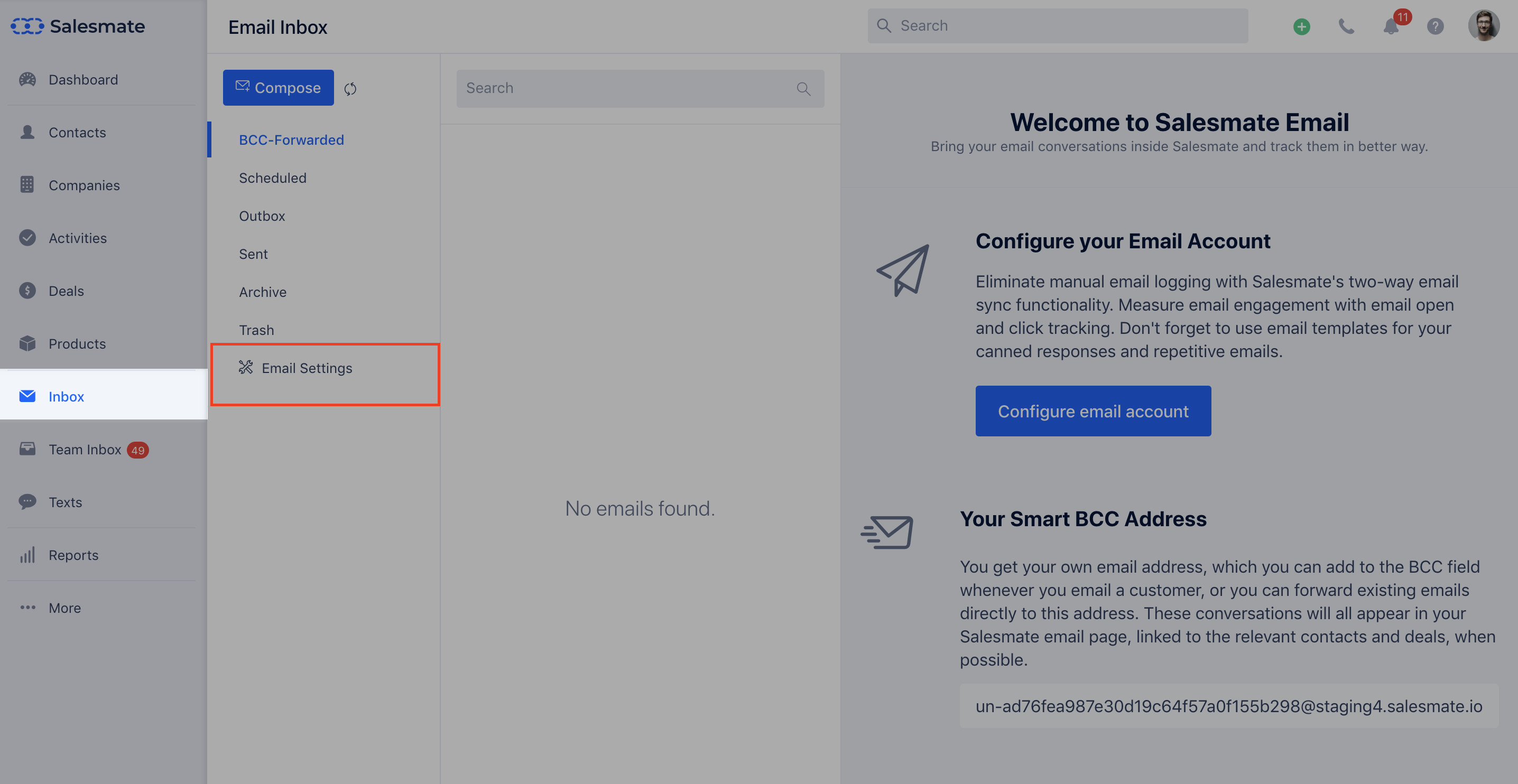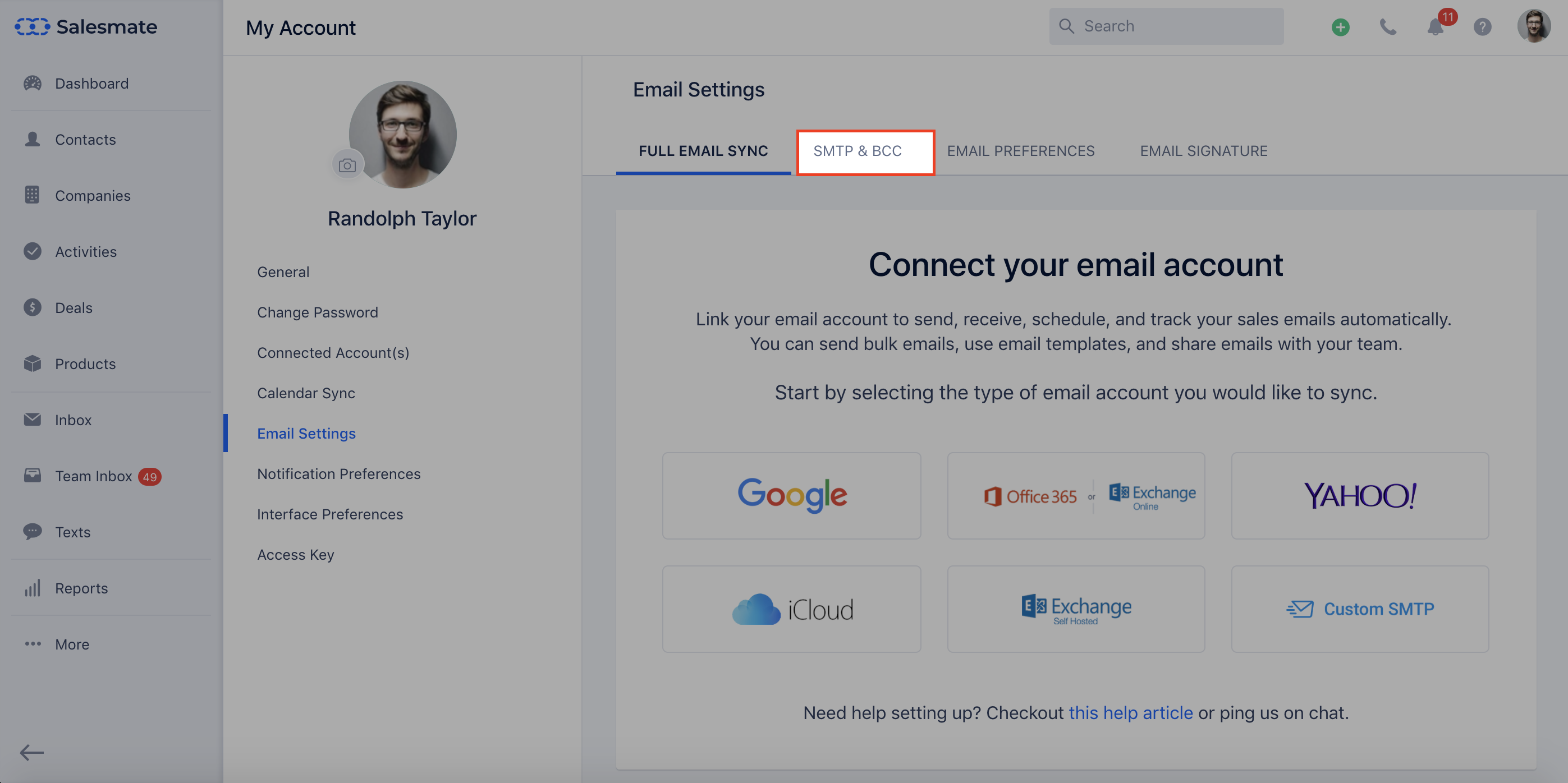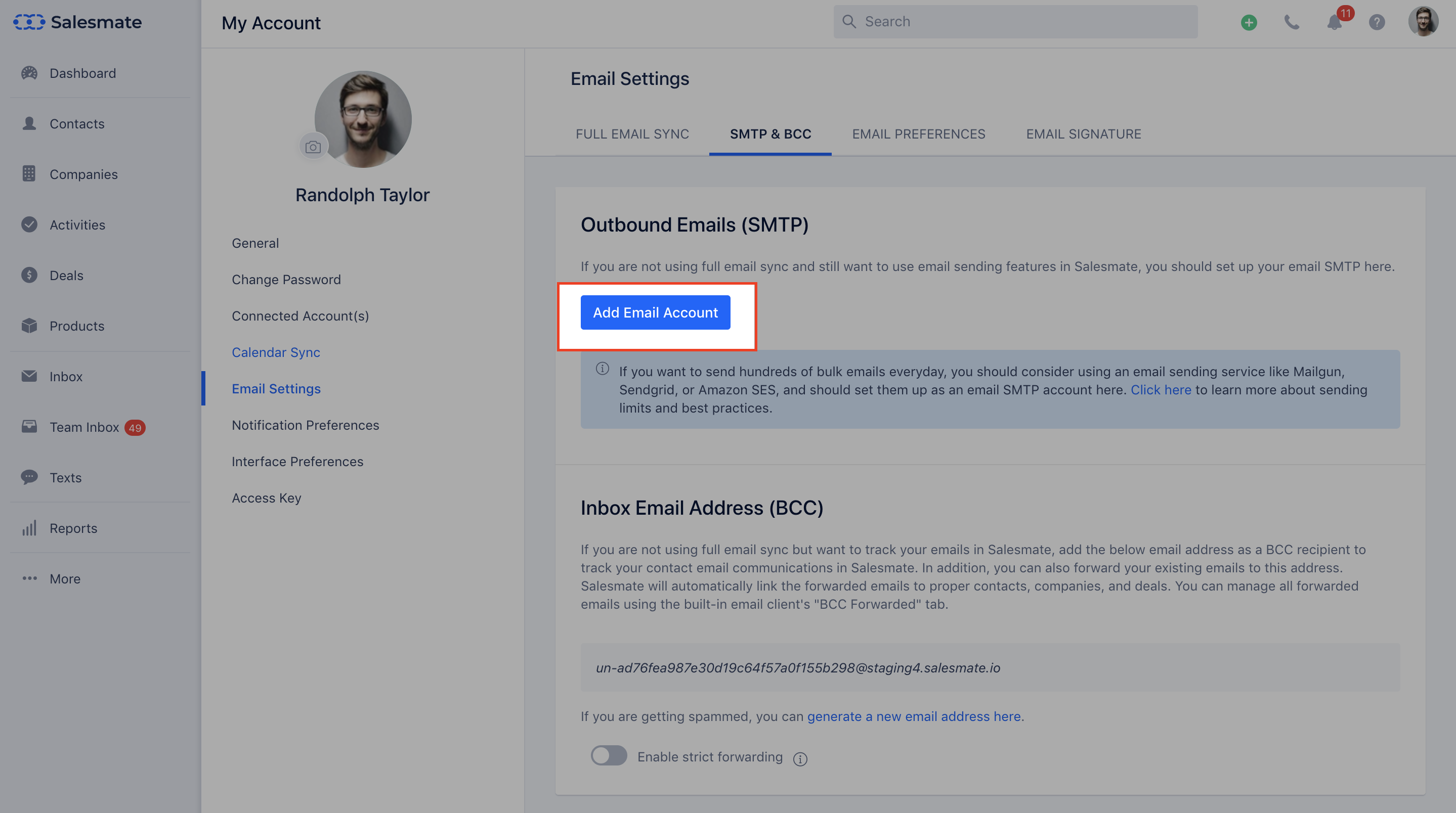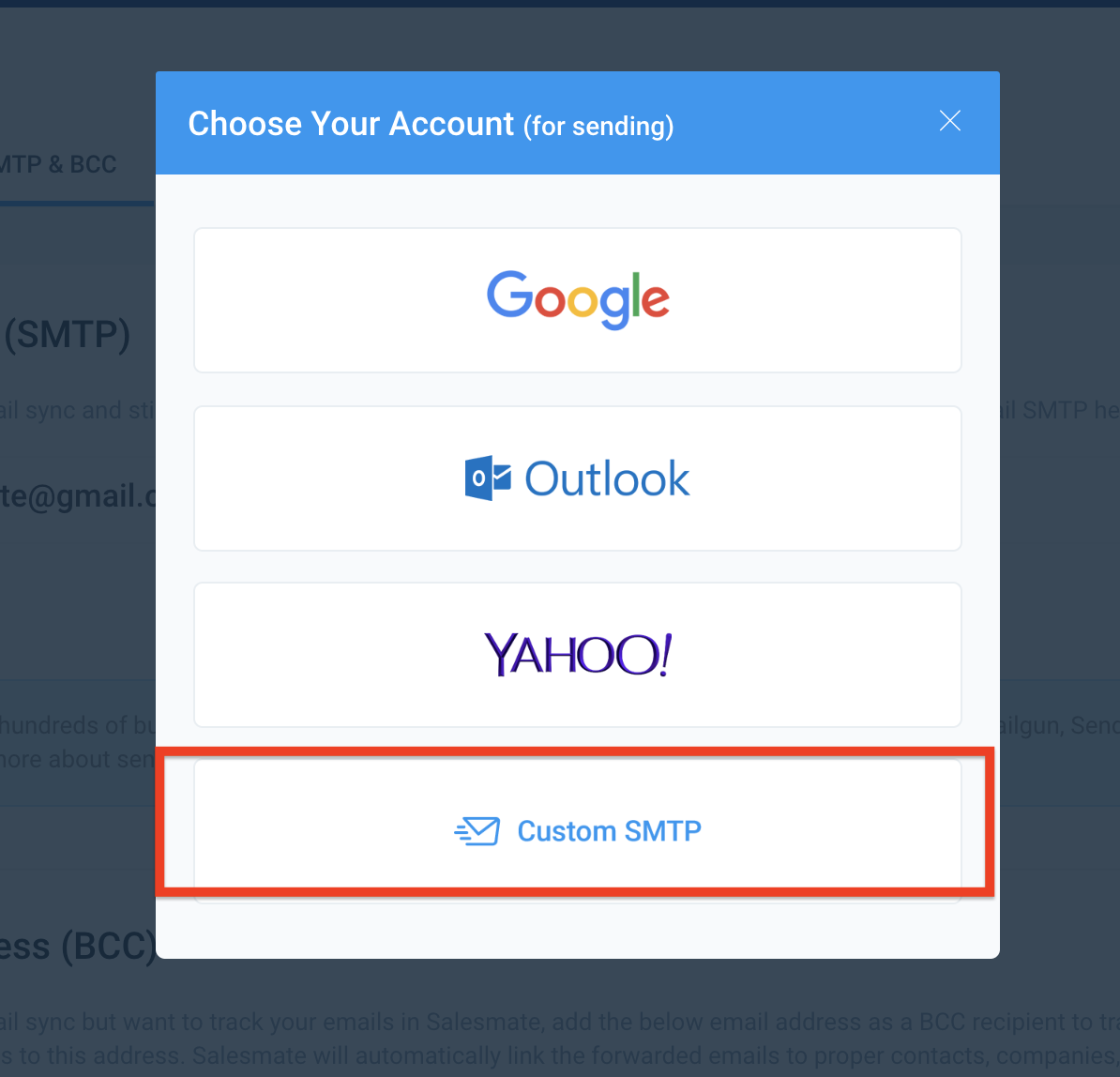 Fill in the required details.
Mention the Alias Email address - From Email.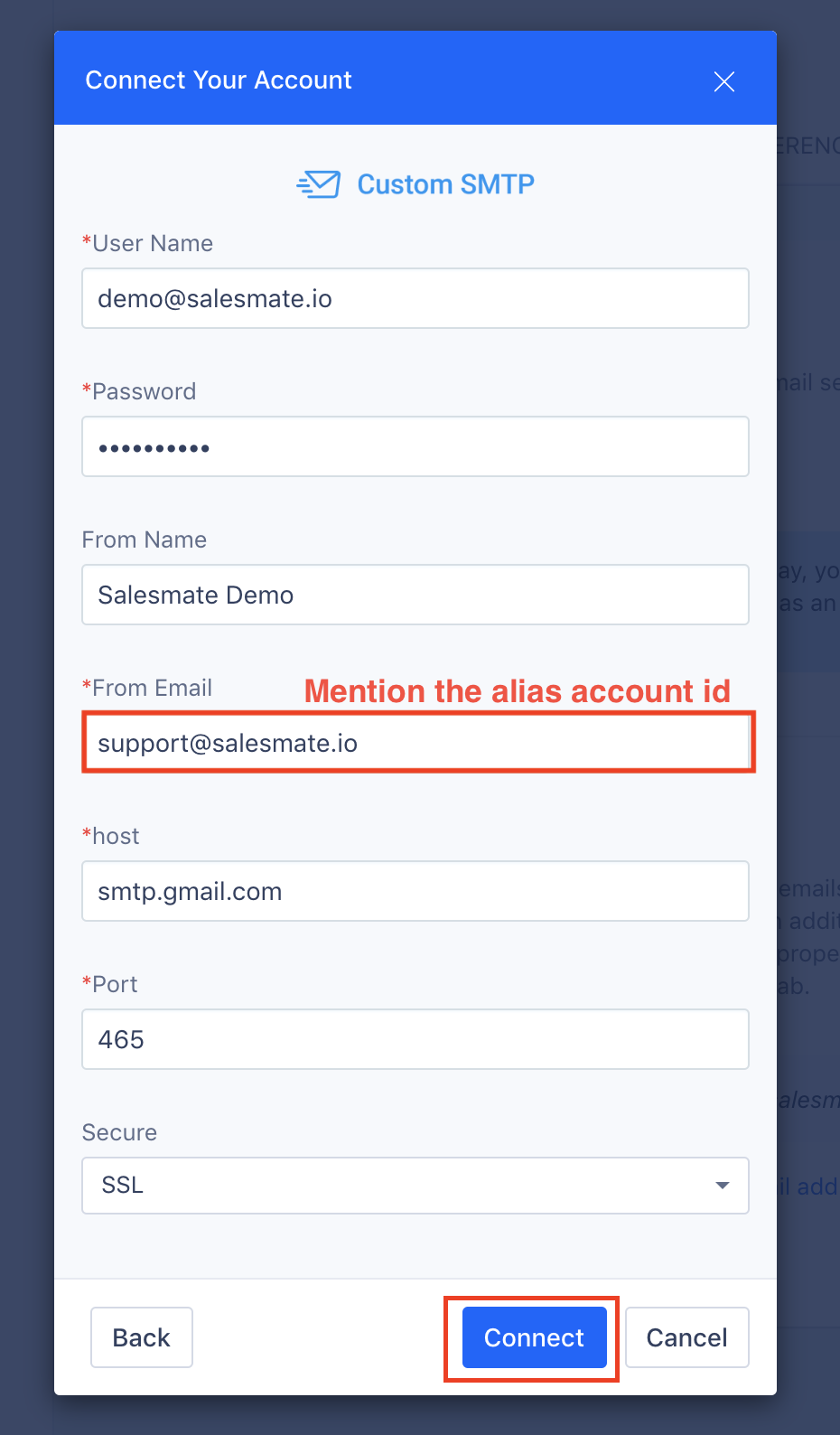 Once added you will get an option to select the from address while sending out an email from Salesmate or the Chrome Plugin/Extension.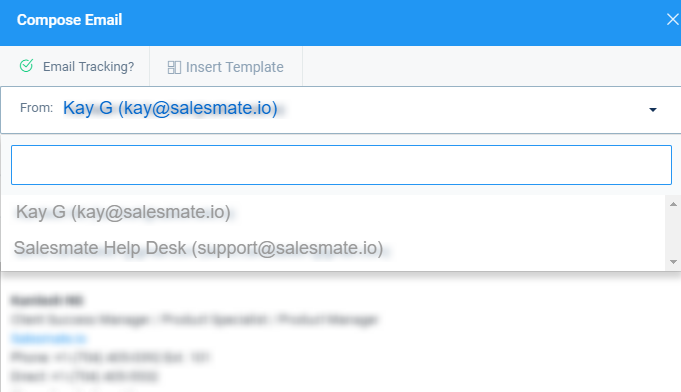 In case you get any error while configuring aliases ensure the below:
1. Allow Less Secure Apps is turned ON.
For GSuite,
Sign in to your Google Admin console.
Click Security >> Basic settings.
Under Less secure apps, select Go to settings for less secure apps.
In the subwindow, select the Allow users to manage their access to less secure apps radio button.
2. Create an app-specific password
https://myaccount.google.com/ >> Security >> App Password.