When working in your job, we know you are going to have a lot of moving parts. A nice feature you can use in Salesmate is our pinning feature.
If you want a note to be listed at the top of your timeline for quick reference, here is a quick easy trick!
1) How Can I Add Notes?
Keep Note of important client information from Contact / Company Deal/ Activity Timeline
Start typing your Notes under Notes section in Timeline
Click on Submit
2) How Can I Pin Notes?
Hover over the notes & select pin icon on the left top corner of the Note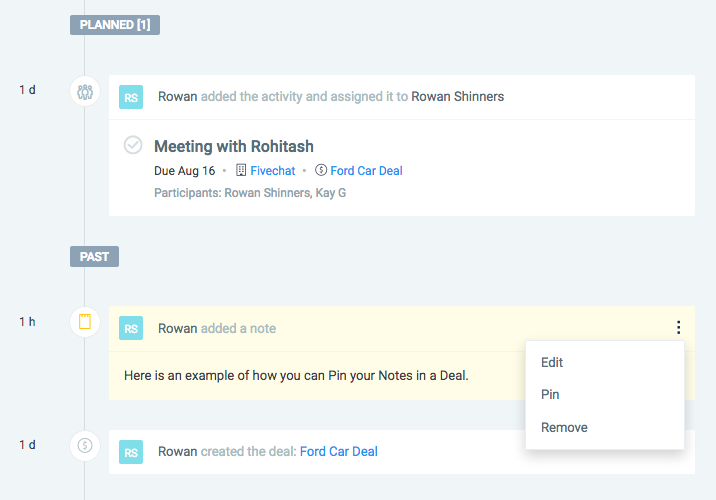 That is it, you are done. Now you will see this note at the top of your deal or contact.
2. How can I PIN Multiple Notes? 
Don't worry if you have multiple Notes to be kept handy, Salesmate lets you Pin multiple notes.
Click on Pin icon by hovering over the Notes to be Pin, on the left side of the Note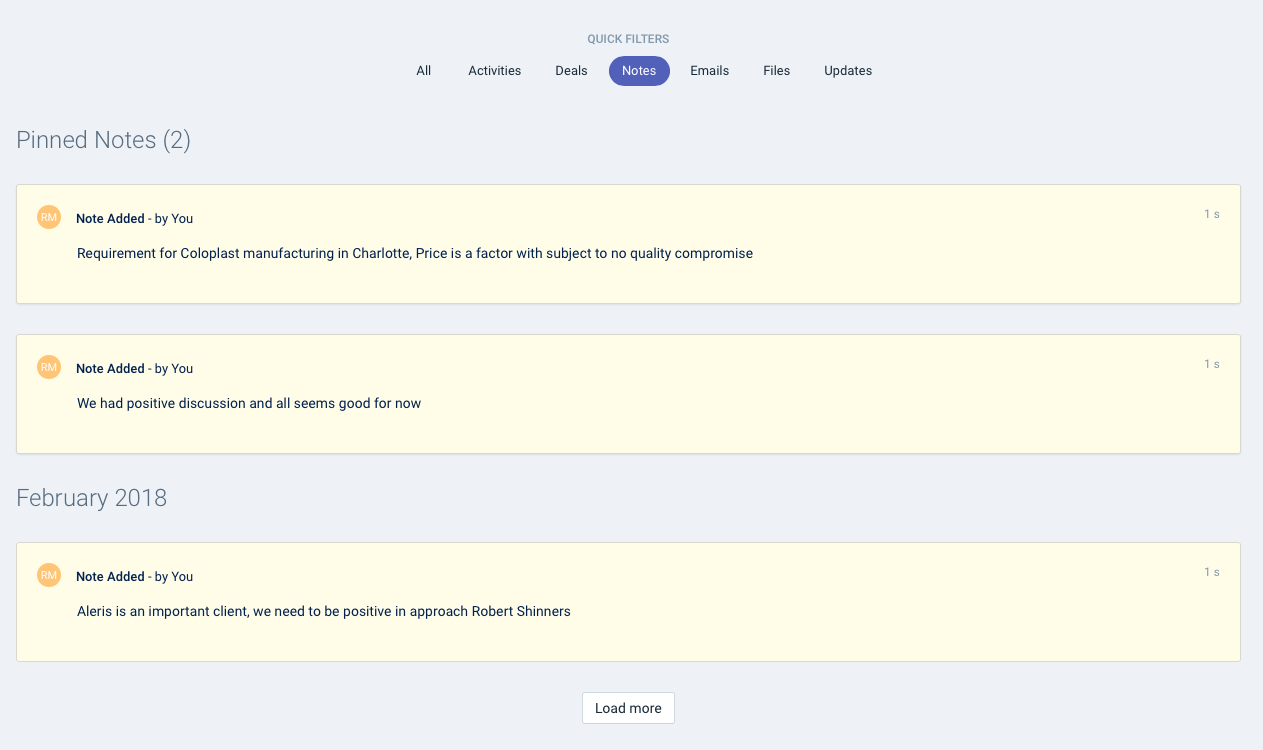 You can view it, by clicking on View All Text icon.
3) How Can I Remove/Unpin Notes?
Are you done with the pinned Notes, and want to remove it from Pin
Hover over the Notes to be unpinned
Click on Unpin icon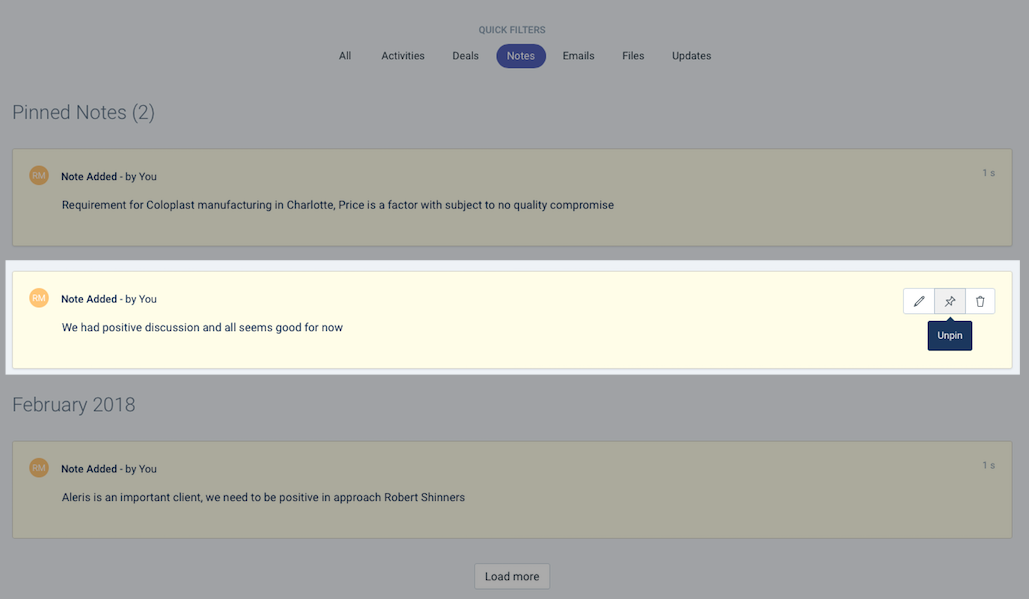 4) How can I Tag/Mention Teammates in Notes?
While you are typing Notes in the Add Notes section, Click on "@" to mention Notes to your Teammates.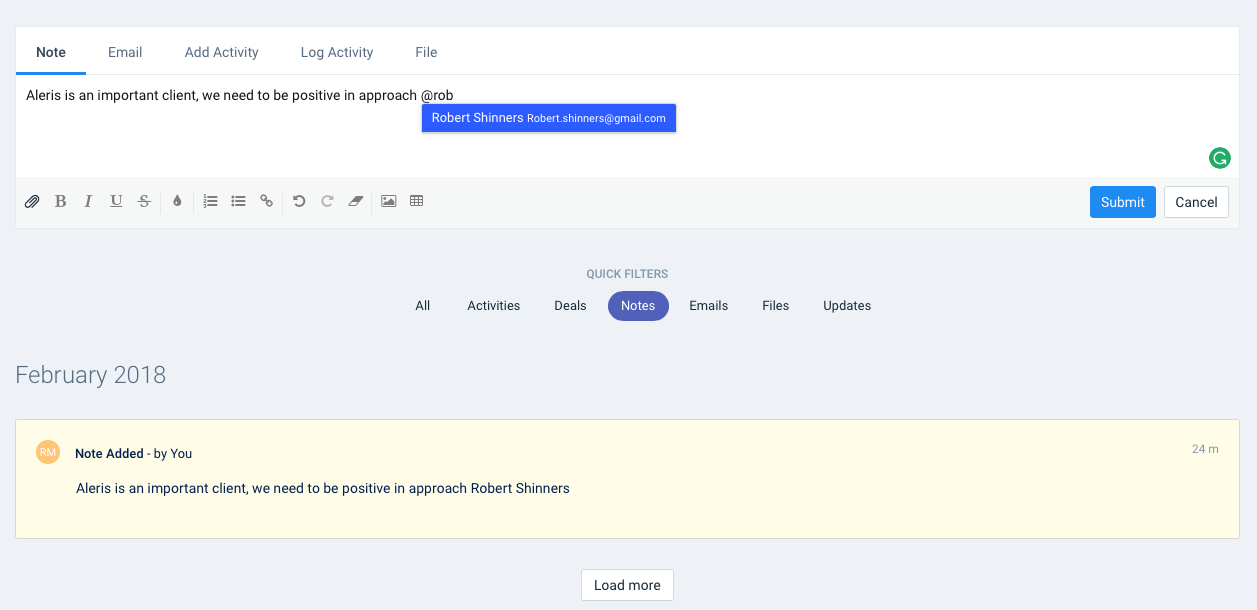 Teammates will be notified automatically, once Note has been saved after the mention.
Just one of the many ways you can easily manage your sales process and improve your efficiency. You can find more cool features on our sales automation page.