When working in your job, we know you are going to have a lot of moving parts. A nice feature you can use in Salesmate is our pinning feature.
If you want a note to be listed at the top of your timeline for quick reference, here is a quick easy trick!
Step 1) Click on the three dots on the note & select pin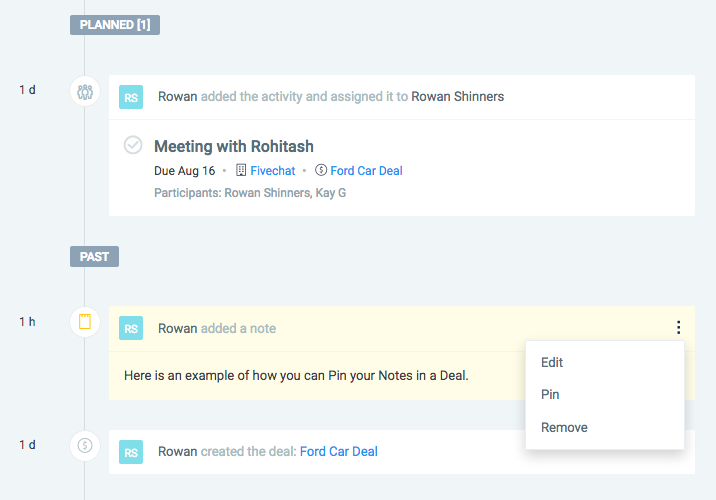 That is it, you are done. Now you will see this note at the top of your deal or contact.
Just one of the many ways you can easily manage your sales process and improve your efficiency. You can find more cool features on our sales automation page.