Shopify is a flexible, secure, and enhanced e-commerce platform that enables individuals and businesses to create online stores. Salesmate integrates with Shopify to help online stores sell smarter and increase sales with the latest tools for web engagement and marketing automation.
A simple, easy and quick way to integrate the two is via Zapier. With the help of Zapier, you can push your customers and orders to Salesmate as they are created on Shopify.
Shopify is a Premium app with Zapier. Thus you will need a paid Zapier subscription to run this integration.
To create a contact in Salesmate as a New Customer is added to your Store in Shopify follow the below steps:
Choose a Trigger App: Shopify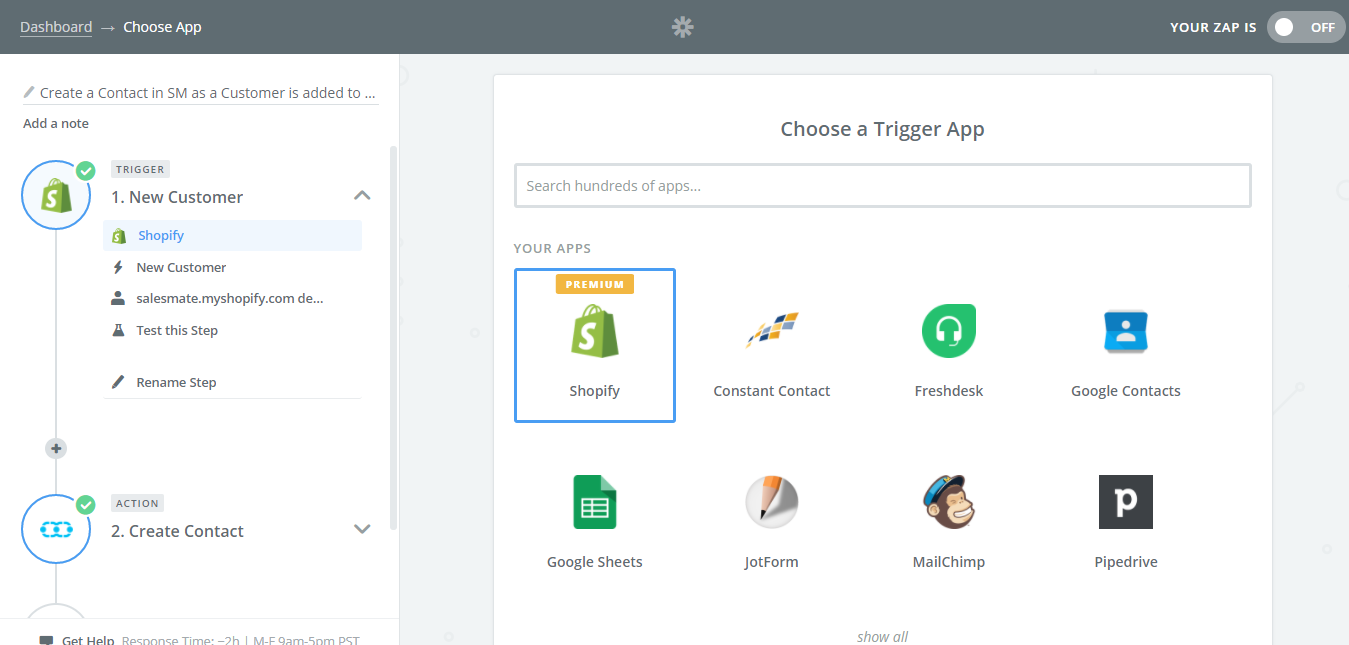 Select the Shopify Trigger: New Customer: This triggers when a New Customer is added to Shopify.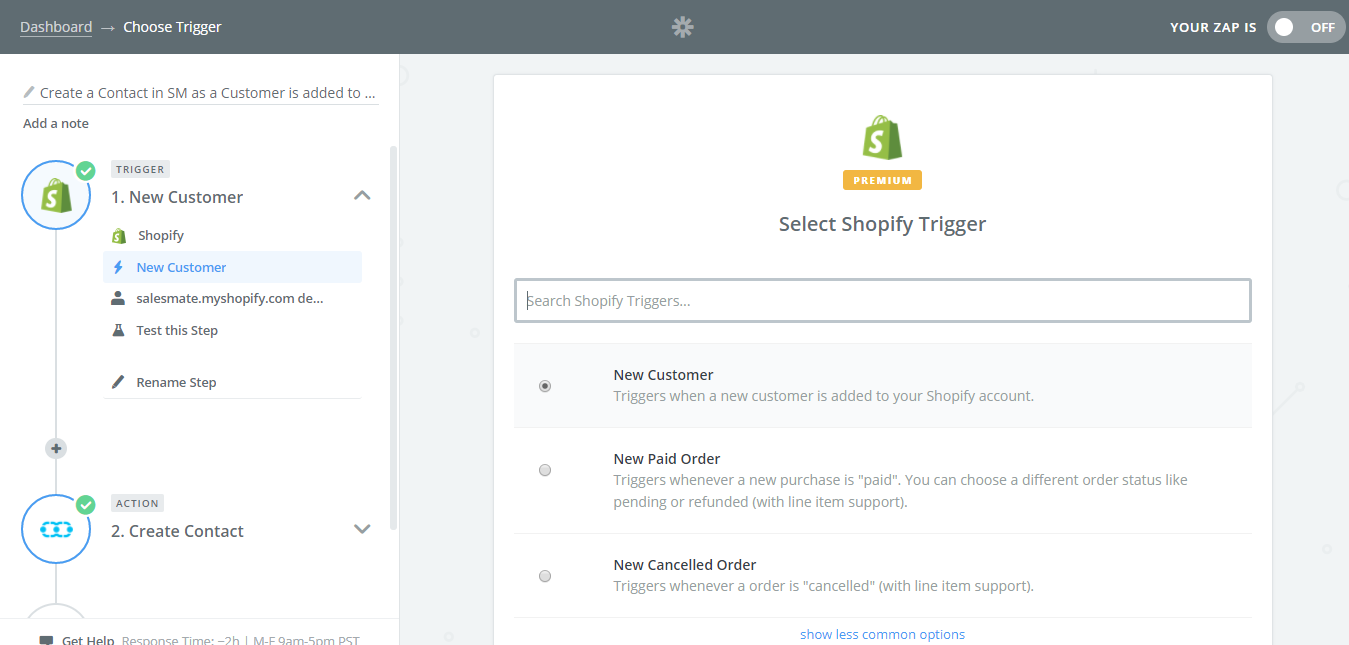 Connect your Shopify Account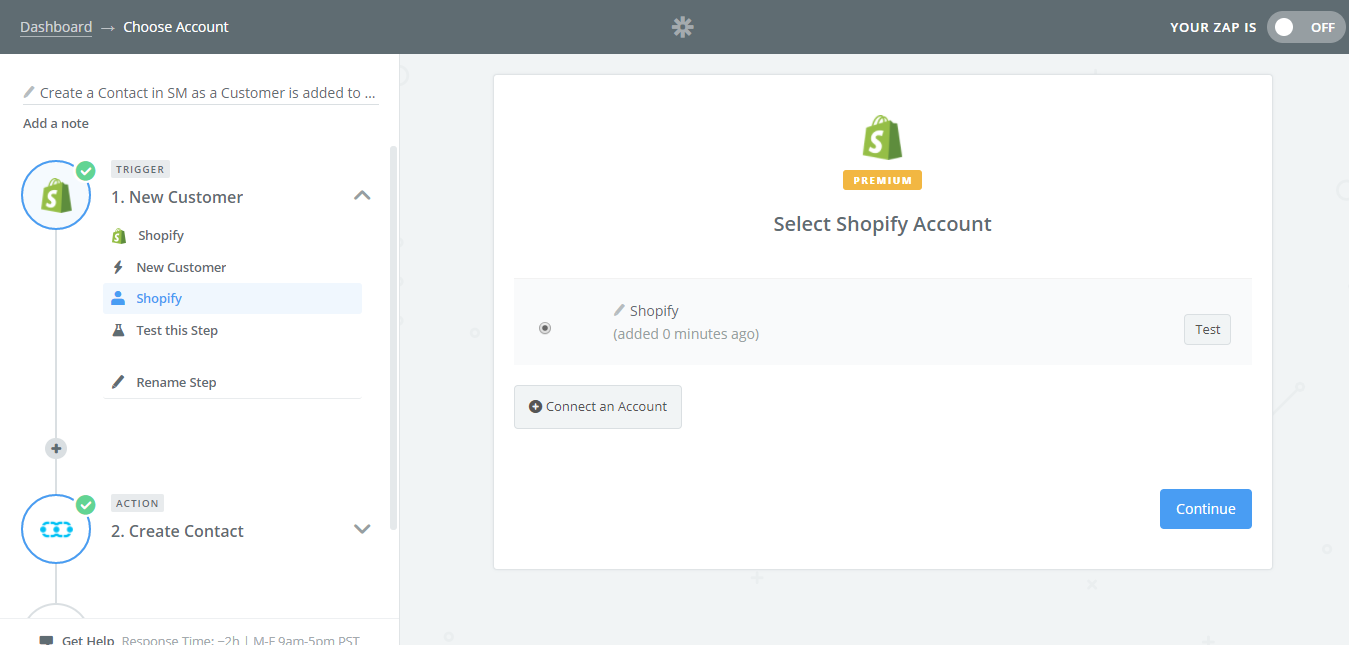 Test Shopify Connection to view the Customer data received from Shopify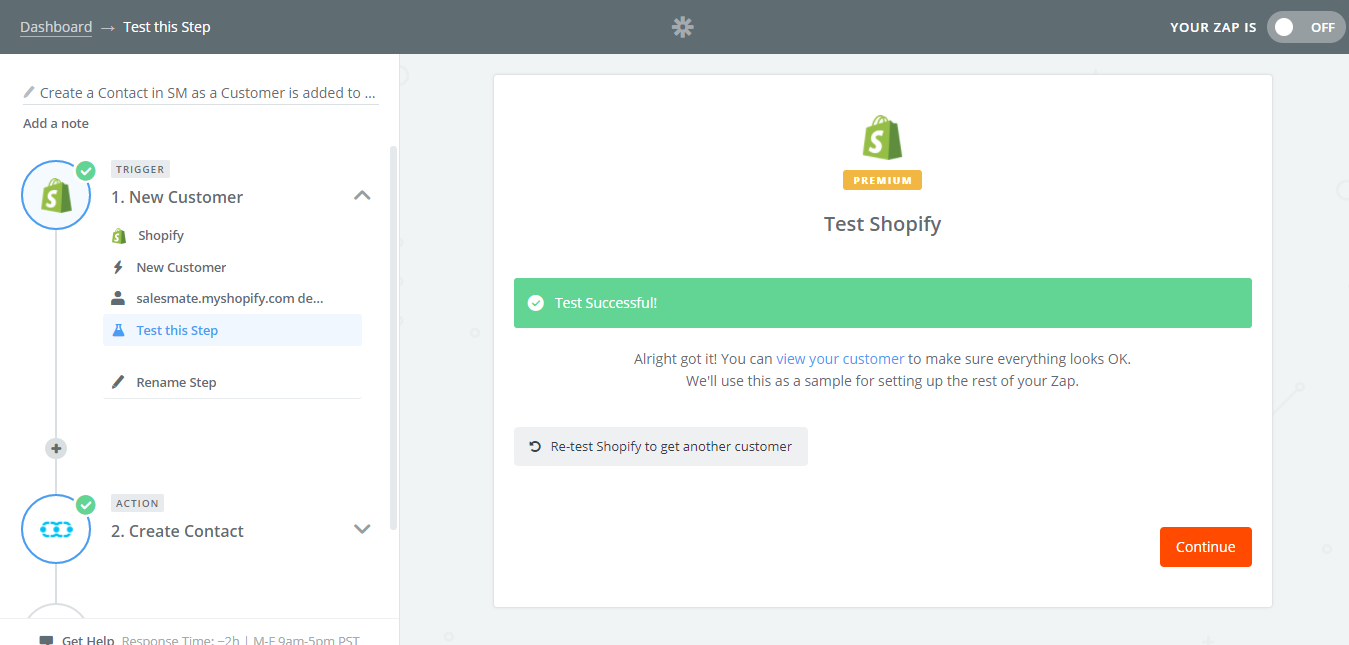 Choose Action App: Salesmate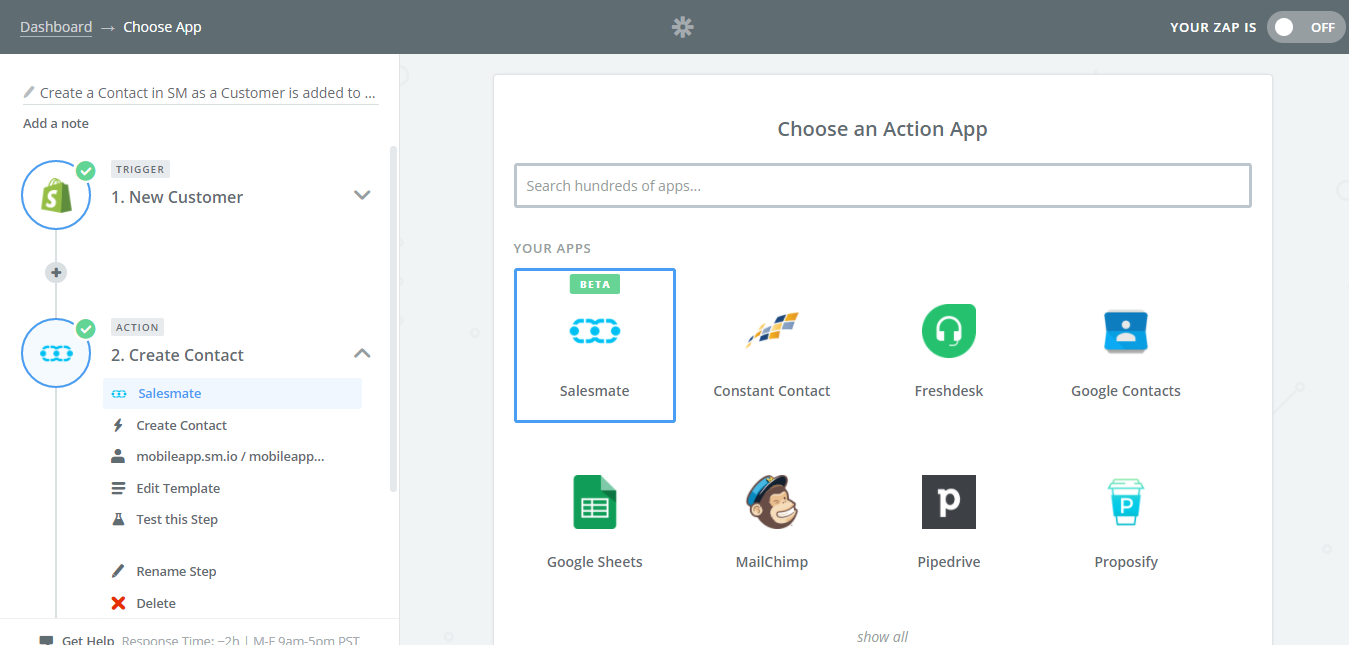 Choose Salesmate Action: Create Contact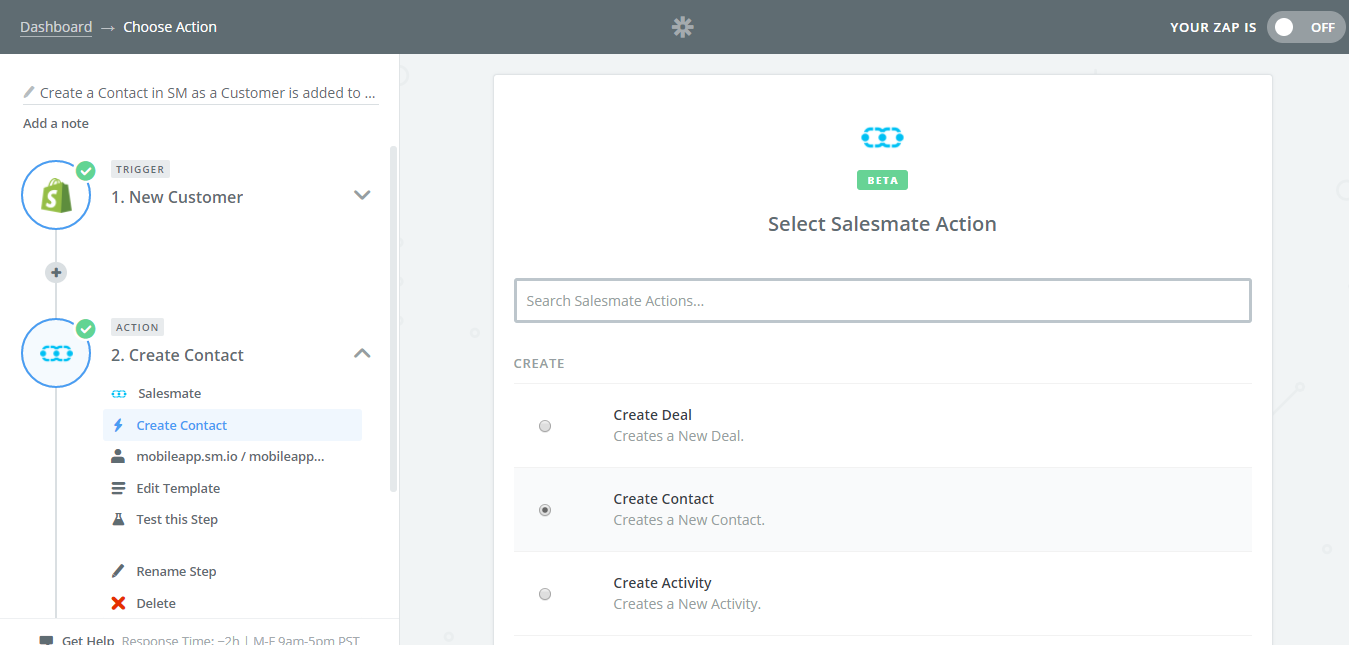 Connect your Salesmate Account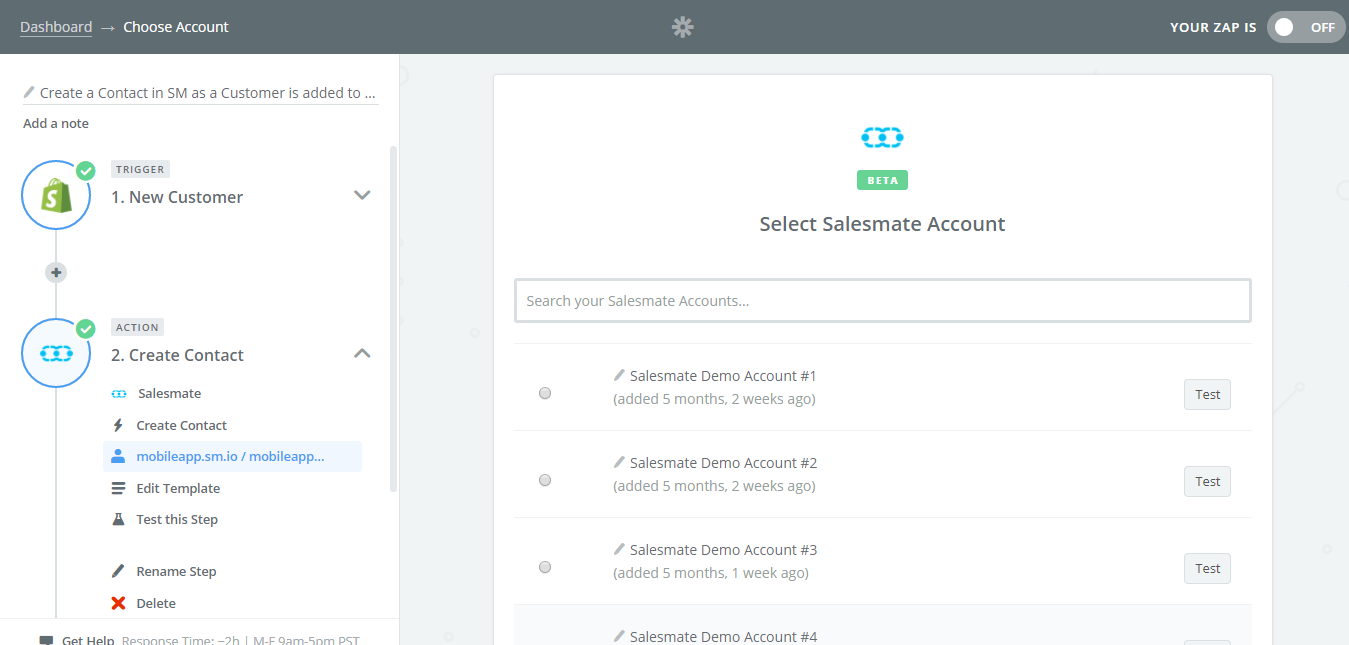 Configure Salesmate Contact ( Map your Shopify and Salesmate fields )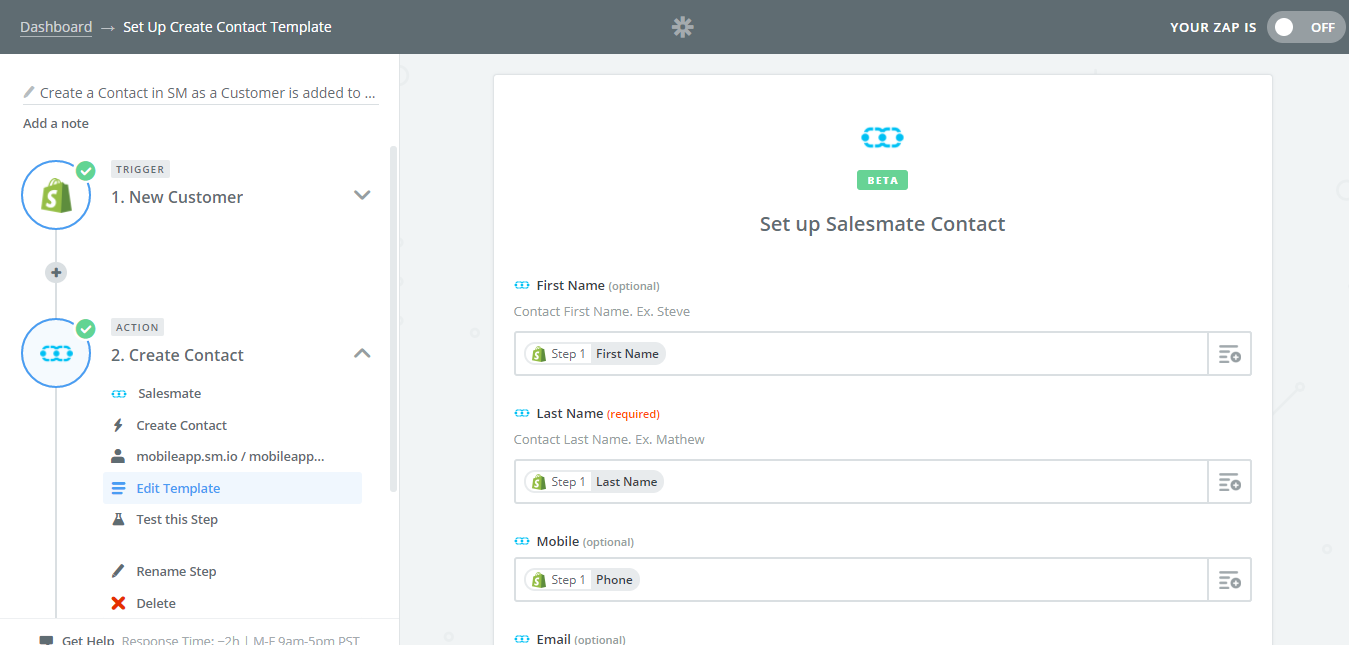 Test Salesmate Contact Creation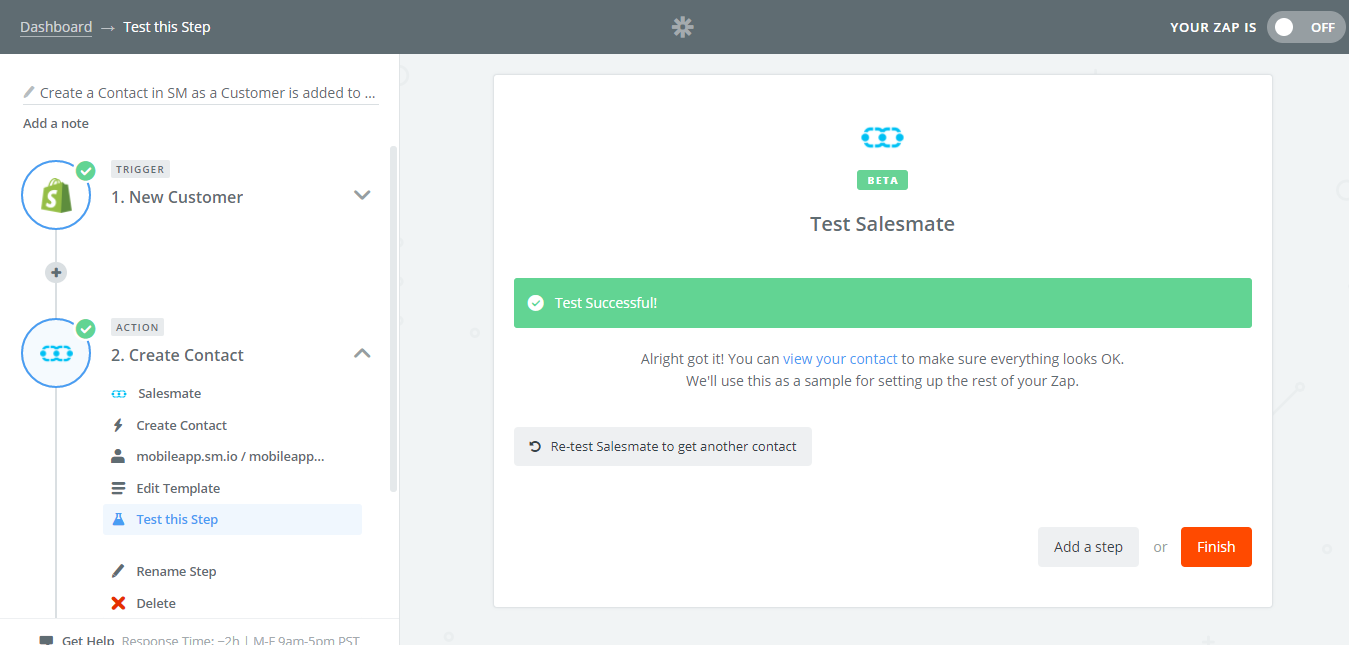 You have successfully configured your Shopify Salesmate Integration with Zapier.
Note: Similarly, you can create a Zap to Create an Activity in Salesmate as an Order is created in Shopify. Your Shopify Trigger will be New Order / New Order (Status Any) and Salesmate Action will Create Activity.