You can decide if the bot messages should be visible in the Inbox while the visitor/contact is interacting.
For example, you have a chatbot that asks for Name, Email, and Phone and you want to monitor any conversations with the bot, If you find a conversation requiring immediate action, you or your teammate can take it over.
To view all ongoing conversations with bots,
Navigate to Chats on the left menu bar.
Click on Chat Settings on bottom left.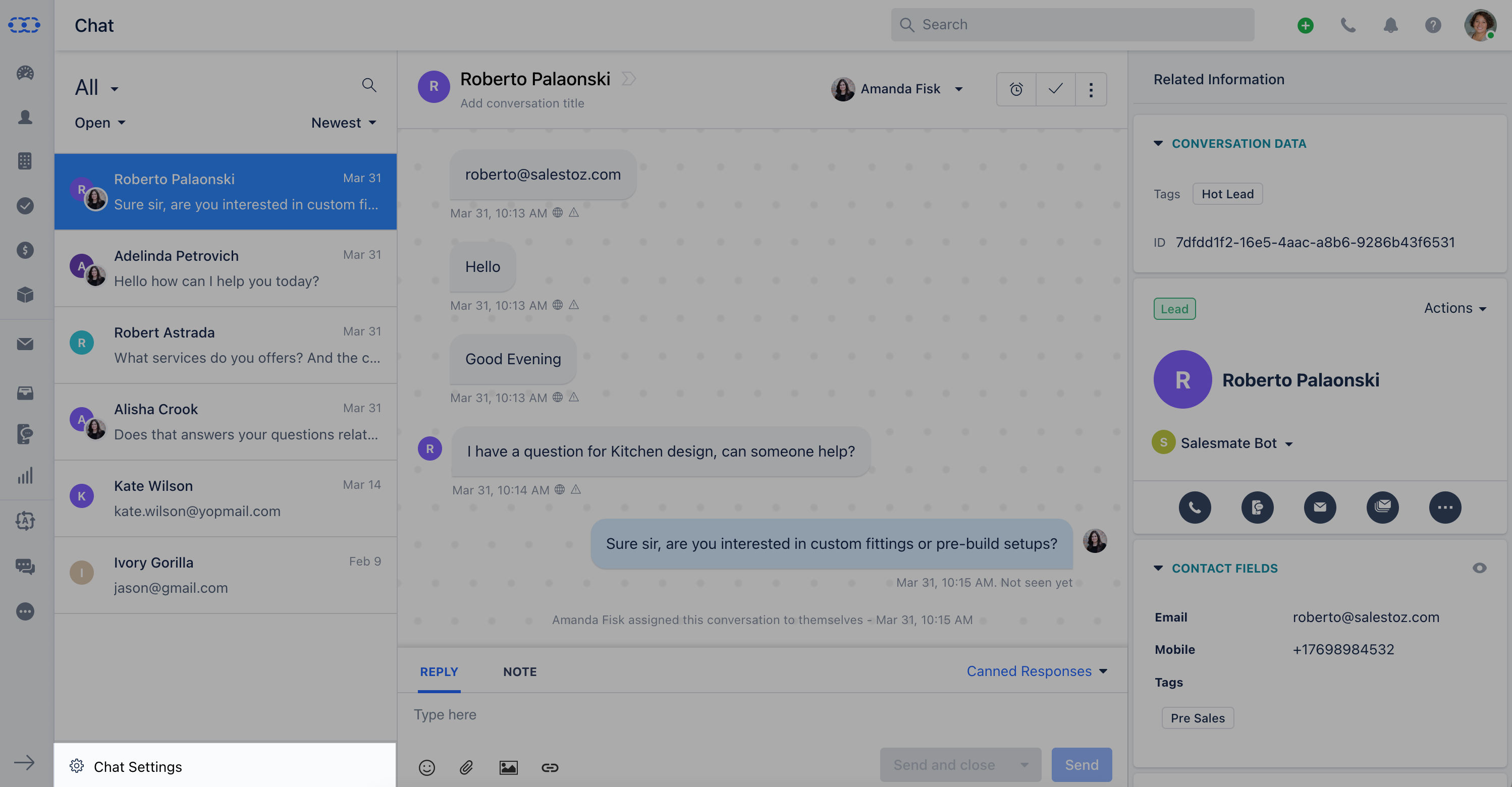 Under Set up Chats.
Click on the Conversations tab.
Enable the option Include Bot Messages.
Hit on Update.