If you are curious regarding what kind of changes or modifications were made under your Automation Journeys, you can track them by utilizing the Version history.
How to check the Version History?
Head over to the Automation Journeys from the left navigation panel.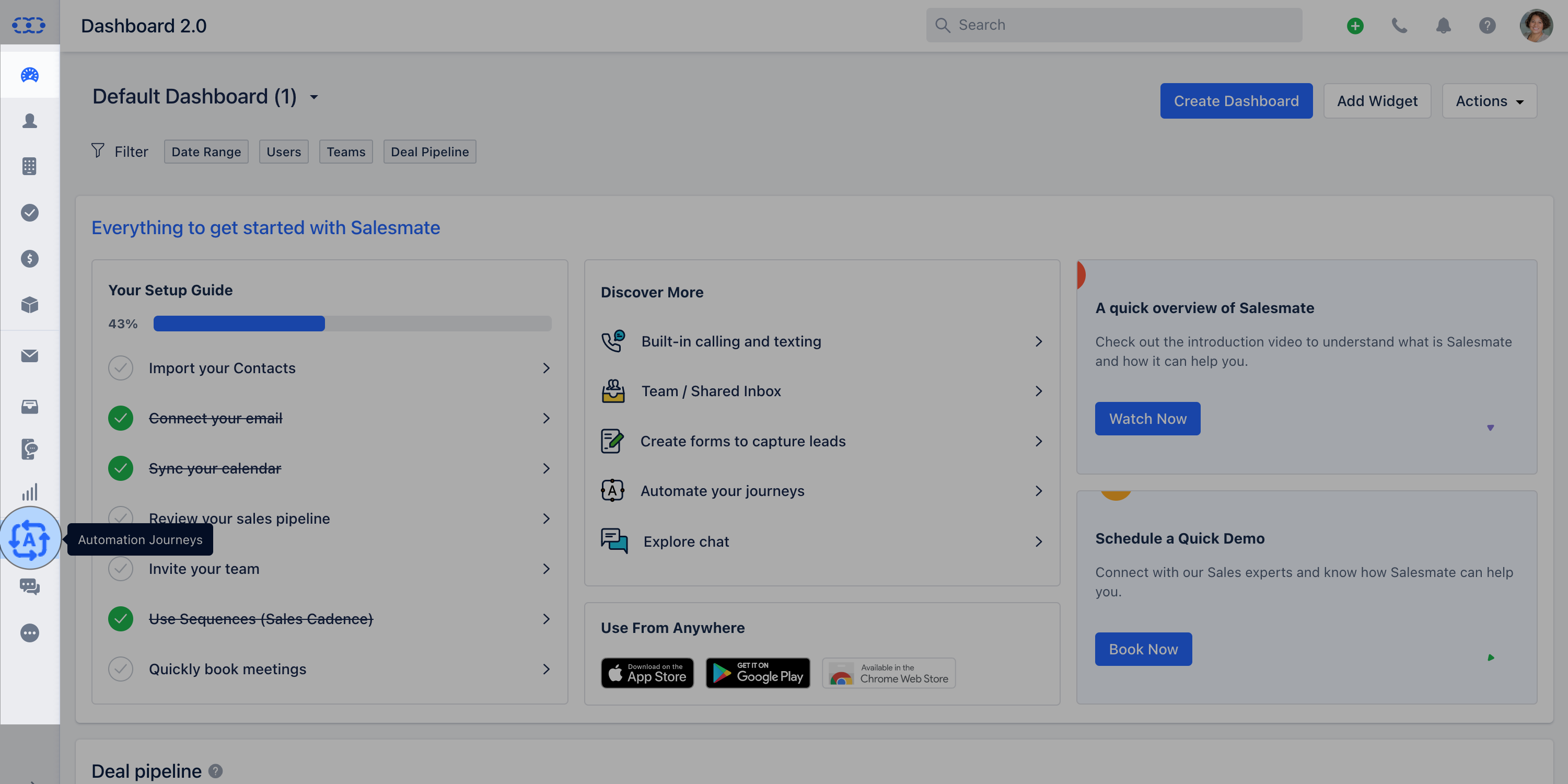 Select the Journey for which you wish to check the history from the list.
Once you are under the canvas, click on Actions>>Version History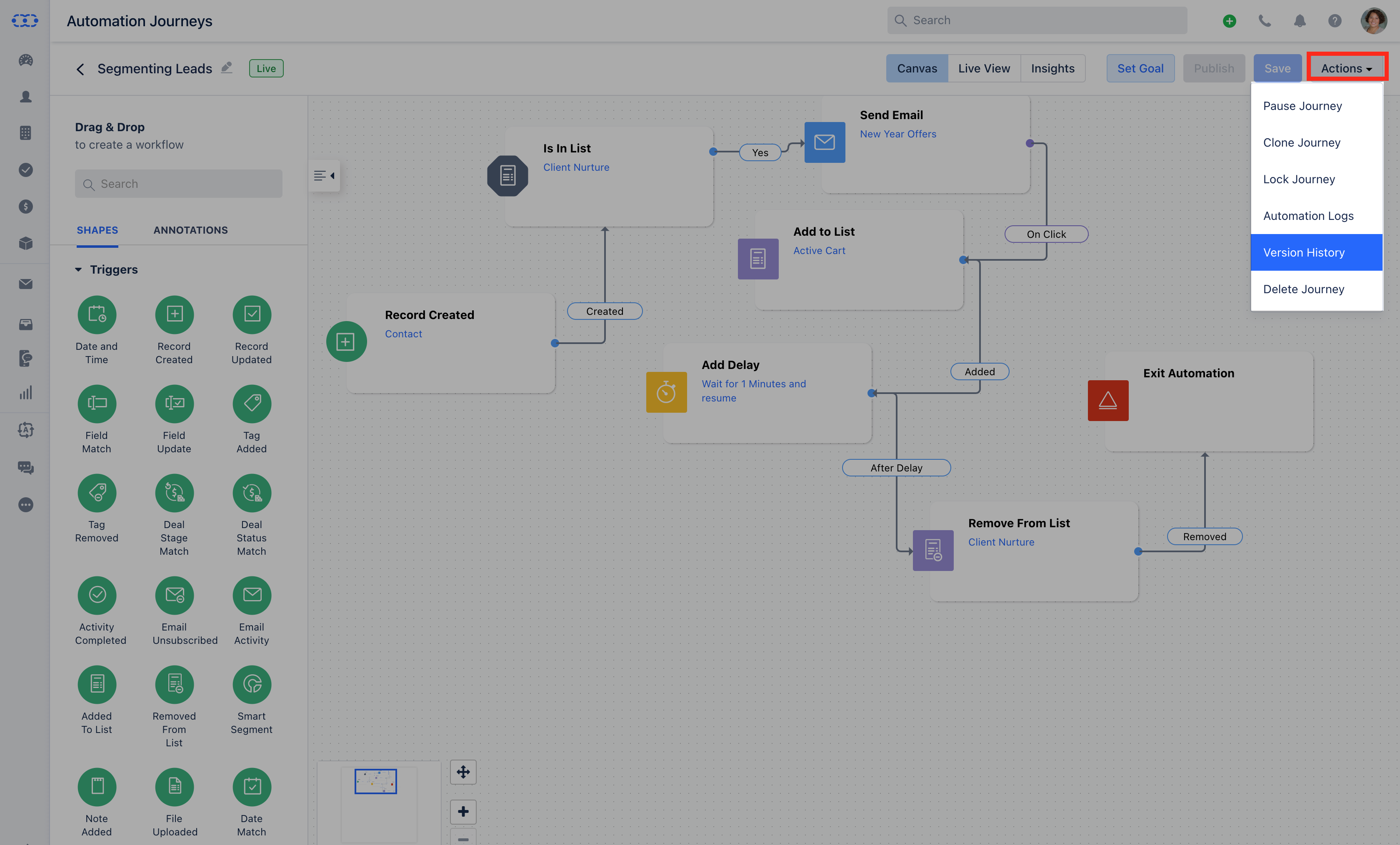 Once you click on Version History, a collapsible panel would appear from the right-hand side.
There would be two filters visible namely -

Period - To view the versions published under the filtered duration.
User - To find the versions published or modified by selected users.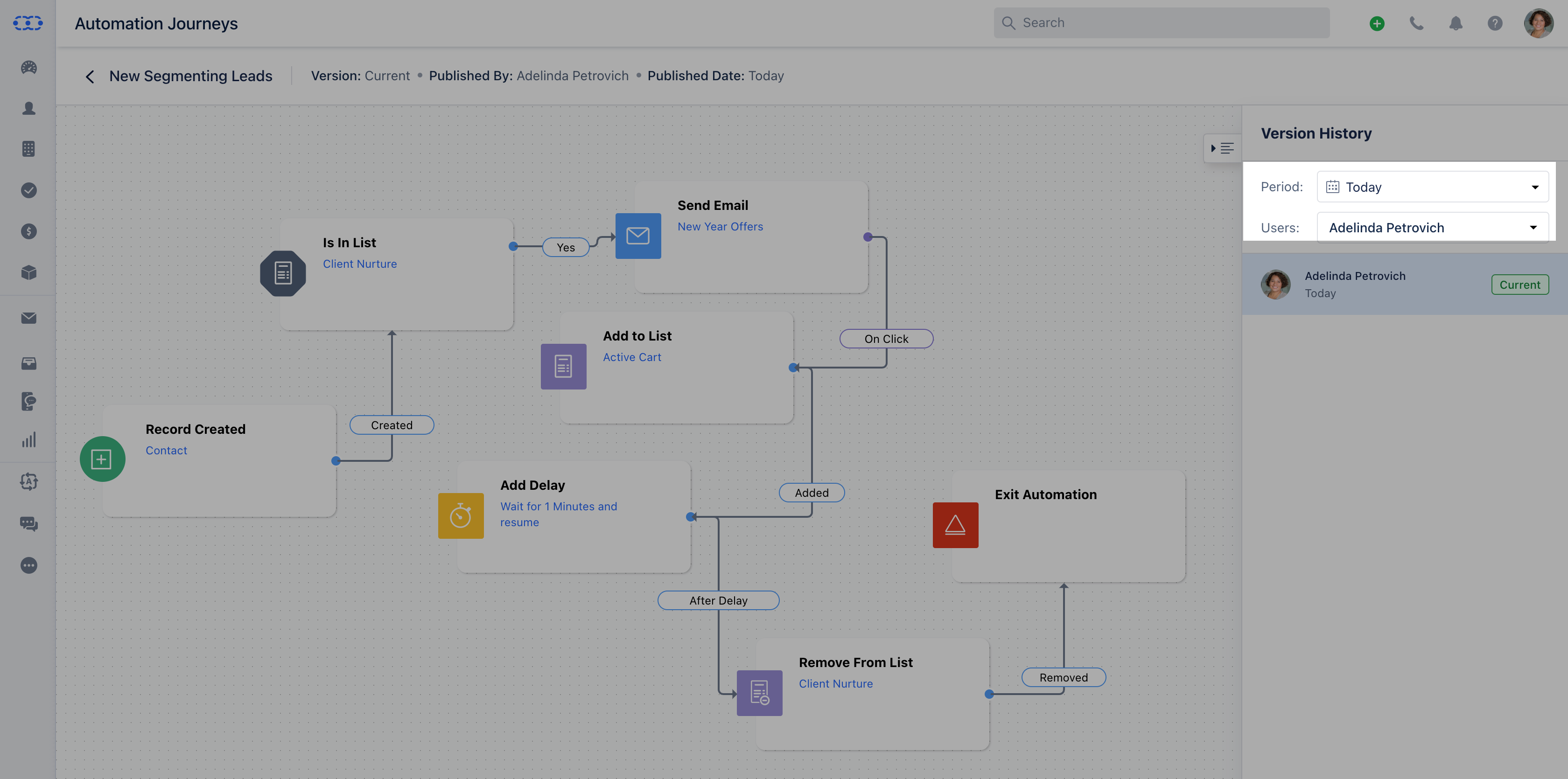 Further, you can click on "View" against the user for which you wish to see the version and the same would be reflected on the canvas with the details regarding which user has published the automation journey and the date and time.
Once you select a version, you will be able to see an option that says "Highlight Changes". This will allow you to compare the changes in relation to the previous version.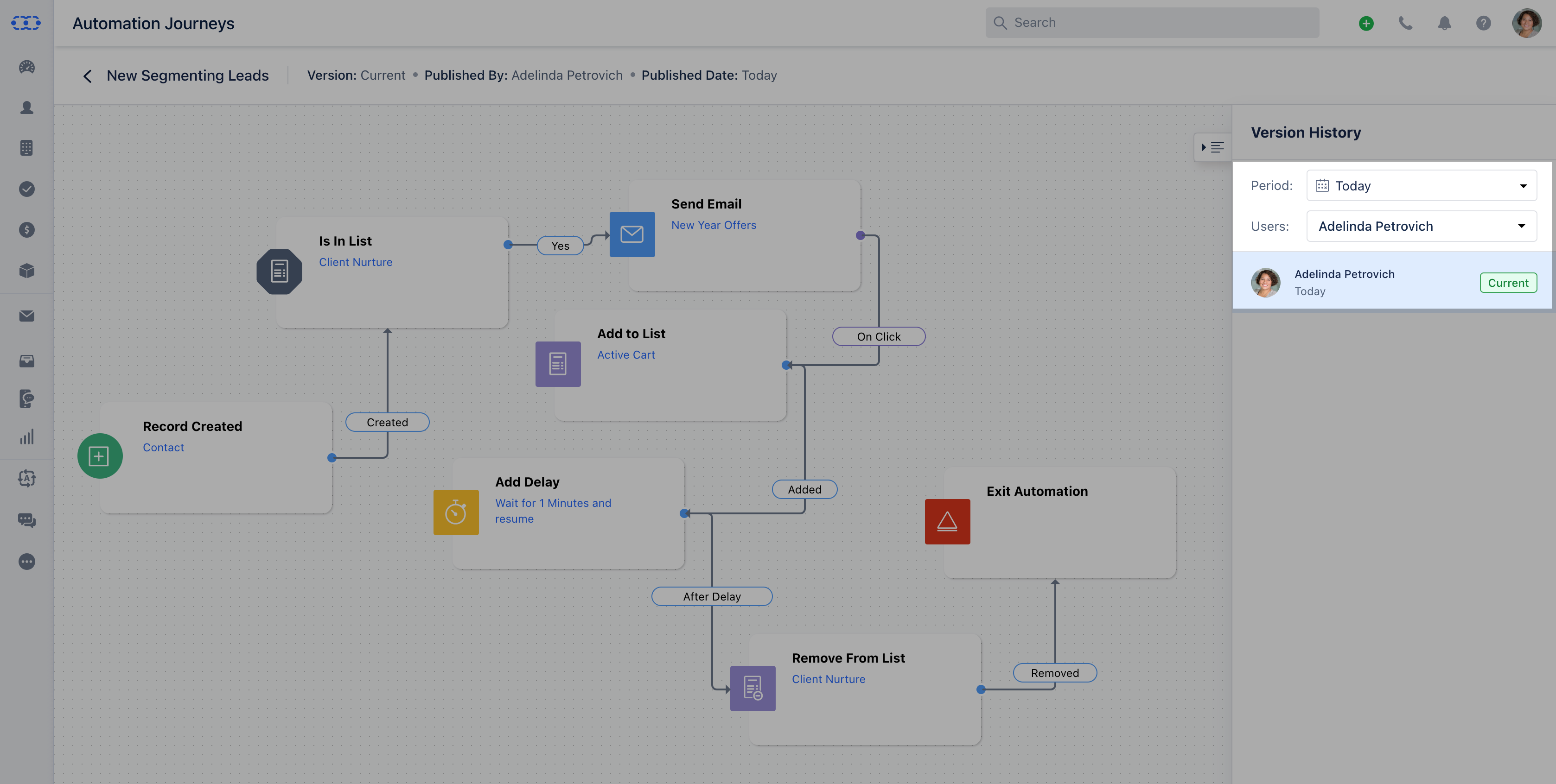 What are the different options indicated under highlight changes?
There are three options that you can check, namely
Add - If any triggers, conditions, or actions are added then they would be displayed using a blue background.
Edit - If you have modified or updated the conditions, triggers, or actions, they would be indicated by a yellowish background
Delete - If any triggers, conditions, or triggers were removed, they would be highlighted by a red background.
Note
-
While you choose the option to highlight the changes, the version selected would be compared with the version just prior to it
.