Send campaign action can be used to send out the Campaigns based on the Trigger response or the combination of Trigger & Condition.
How to Use the "Send Campaign" Action?
Drag and drop the "Send Campaign" action to the Canvas

To configure the action, click on it, and the pop-up window appear.
Here, add the

Field: Select the Email field that you would like to send the Campaign to.
Journey Email: Select the Journey Email that you would like to run the Automation for.

You can go ahead and Create New Journey Email as per your requirement.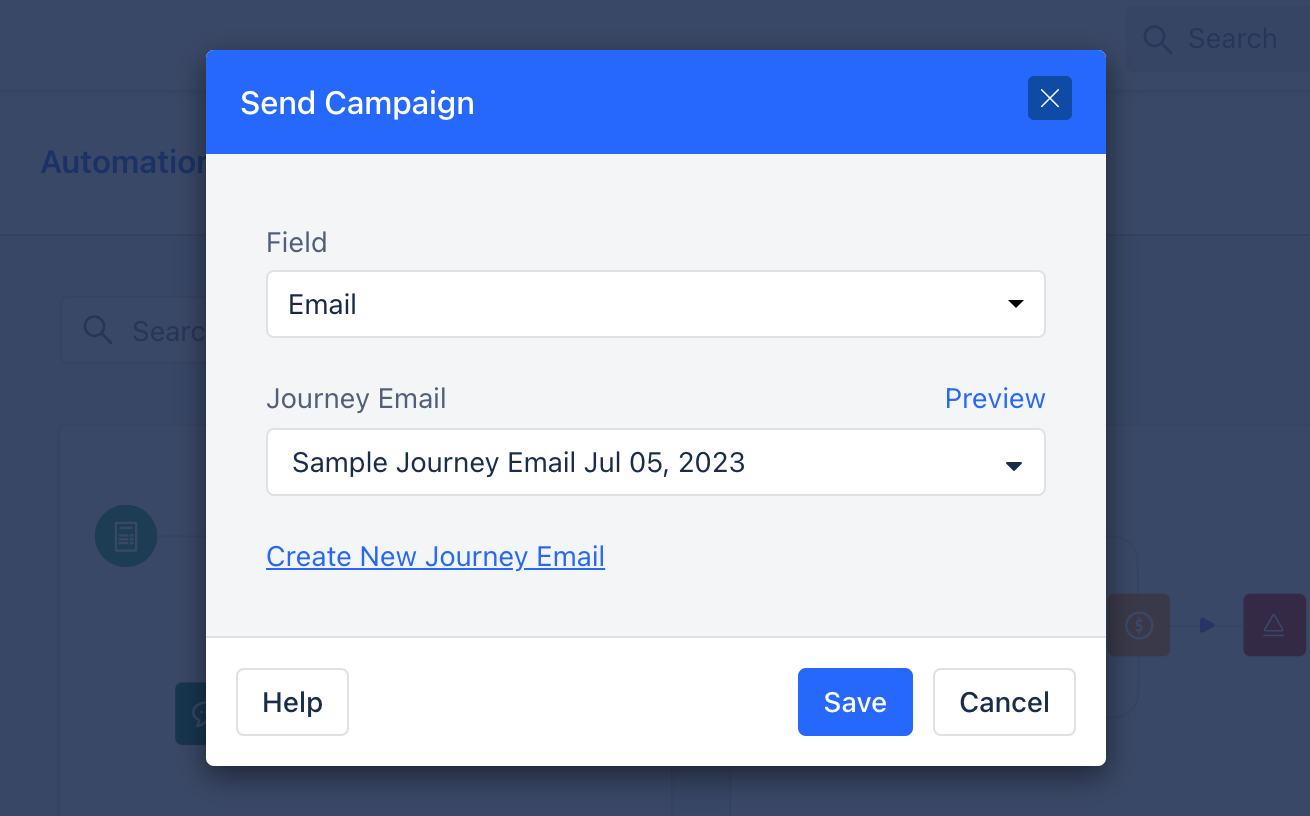 Example:
We have configured the Journey to send out Newsletters to the List of Contacts who are currently a part of this List as well as the new contacts added to the List.