The simplest definition of Search is finding what you need.
For example, if you want to find...
Contacts by their mobile number or email address
Companies by the city, state or country they are located in
Deals or Activities by their associated contact person OR any data by the Tags you used on them...

The best and quickest way to search your data in Salesmate is through the search box besides the magnifying glass icon.

To begin using the search, click on the search box beside the magnifying glass icon on the top bar and begin typing the name of the record you wish to find in Salesmate.
Once you click in the search box, you will be shown any previous searches you made and recently viewed records.
You can search based on Contact, Company, Deal, Activity or Notes.
Type in the search box and you will be suggested results as you type. Suggested results will be grouped by record type (contacts, companies, activities, deals, and notes) and will display 5 of each record type.
Once you hit Enter the detailed results will be displayed, which you can further refine based on the type of record.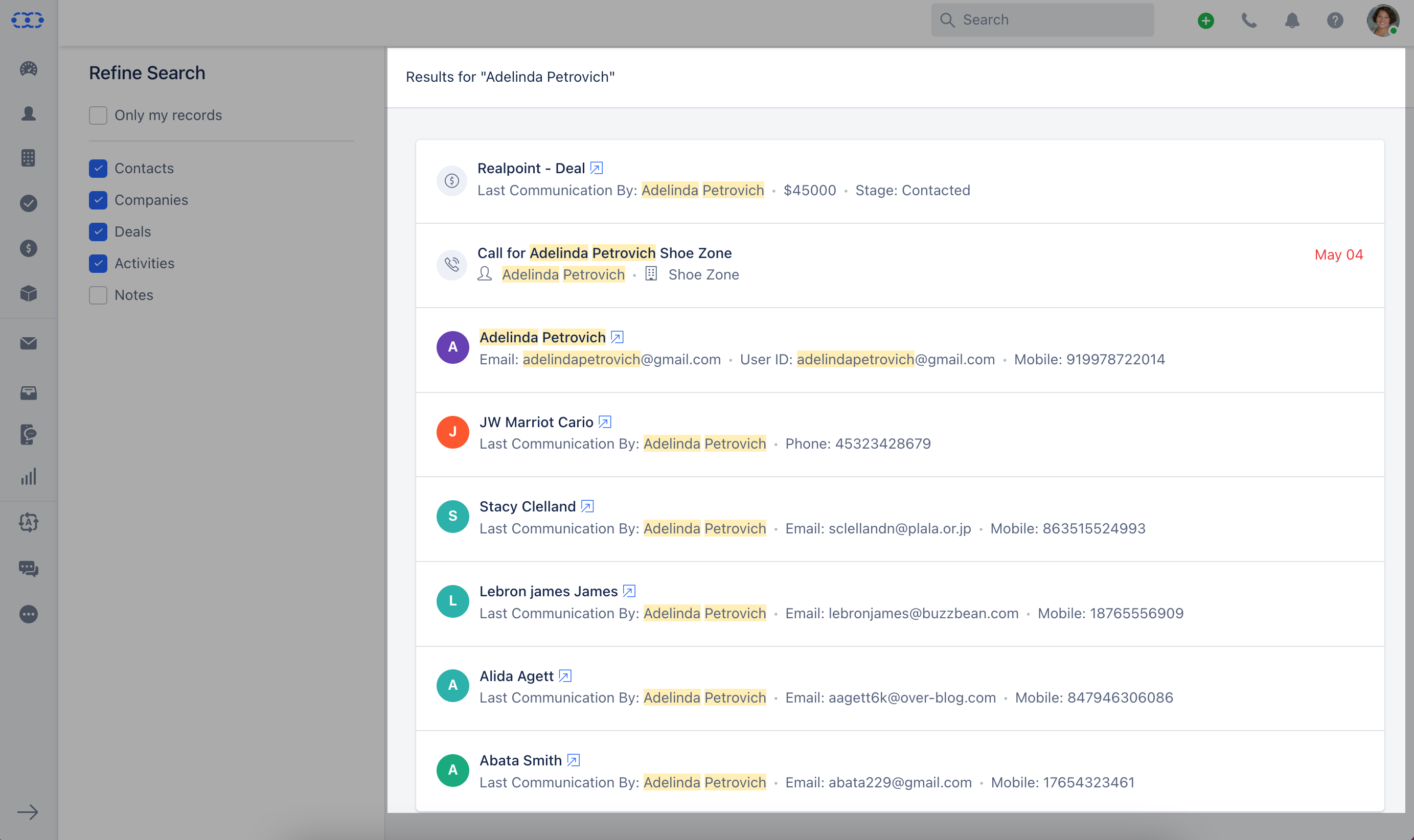 In the displayed results, click on the Name of the record to open it in the Quick View of that record. Hit the icon to open it in the Detail View.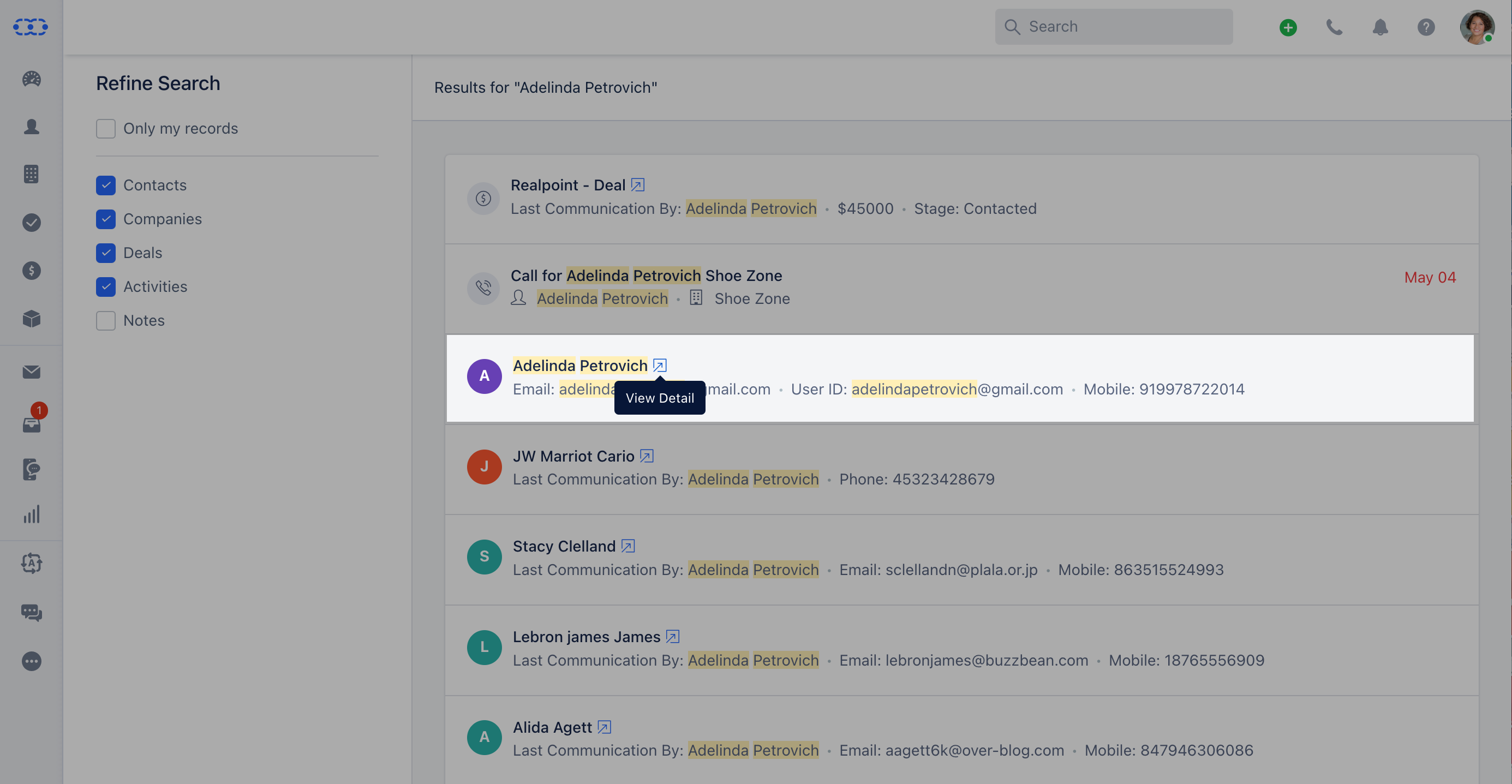 You can choose to only search specific records by selecting the type of record.
This will list results belonging to you and your teammates where you have at least view rights.
You can choose to view results only belonging to yourself by hitting the option "Only my records"