Add comfort and control to your deal flow management by including your teammates in your Sales process.
Salesmate supports auto-adding your Teammates - Managers or Sales Executives to Deals created in Salesmate and when automated will save time and effort notifying on Deal updates and actions.
You can automate the process by following below mentioned steps -
Navigate to the

Profile icon

on the top right corner

Click on the

Setup

Head over to the Sales Automation category
Click on Workflow Management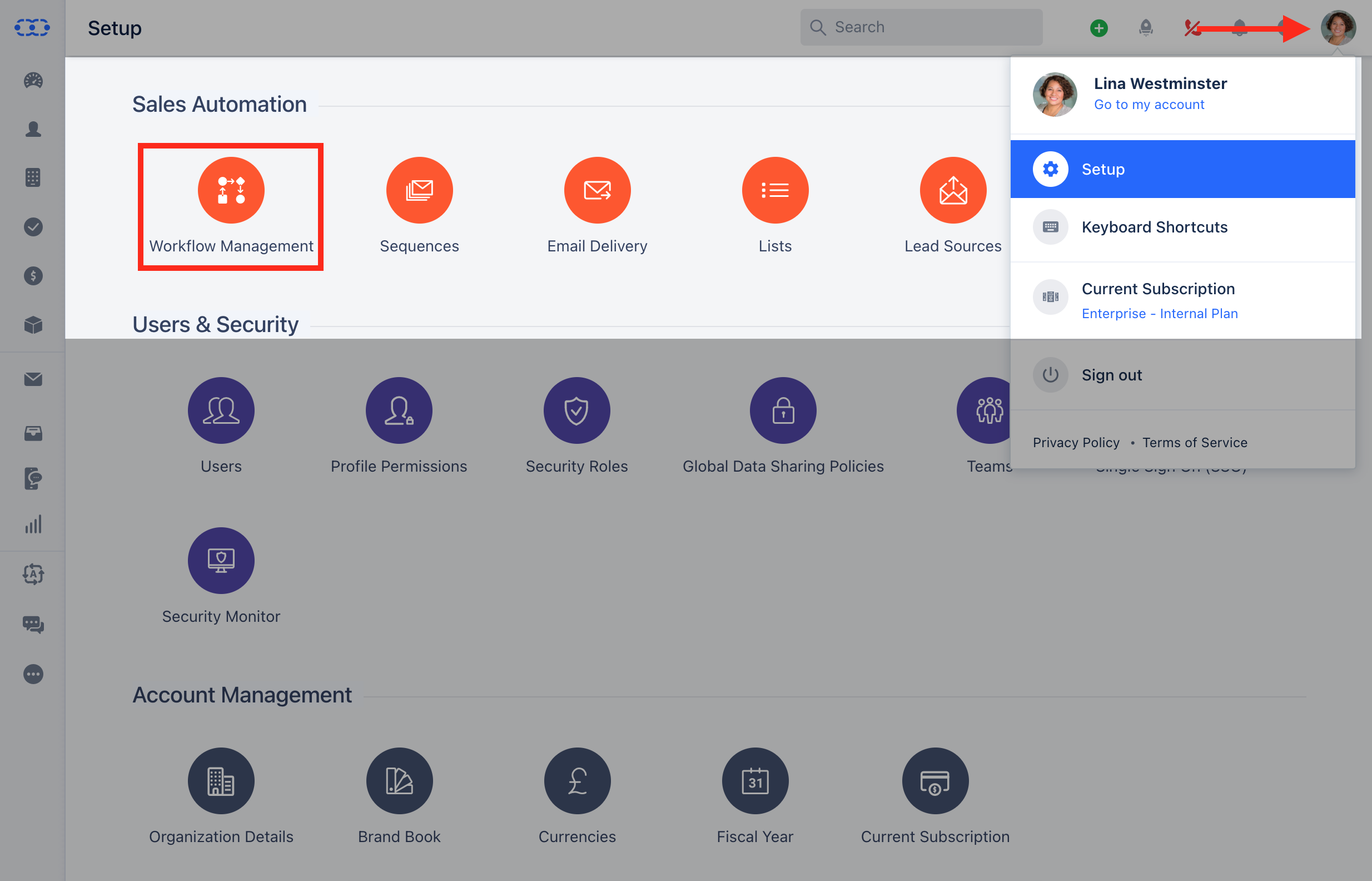 Steps to create the workflow:
Add a Workflow - Create a "New Rule"

Workflow :
Basic Information

Module: Deal
Rule Name: Add Teammates when a Deal is created ( You can provide any rule name, which helps you to understand flow)

Rule Description: Add reporting Managers / Teammates when a Deal is created (Any description, which helps you to understand your flow afterward)

Note: Please verify the Module (Deal) selection before you hit Next

Click Next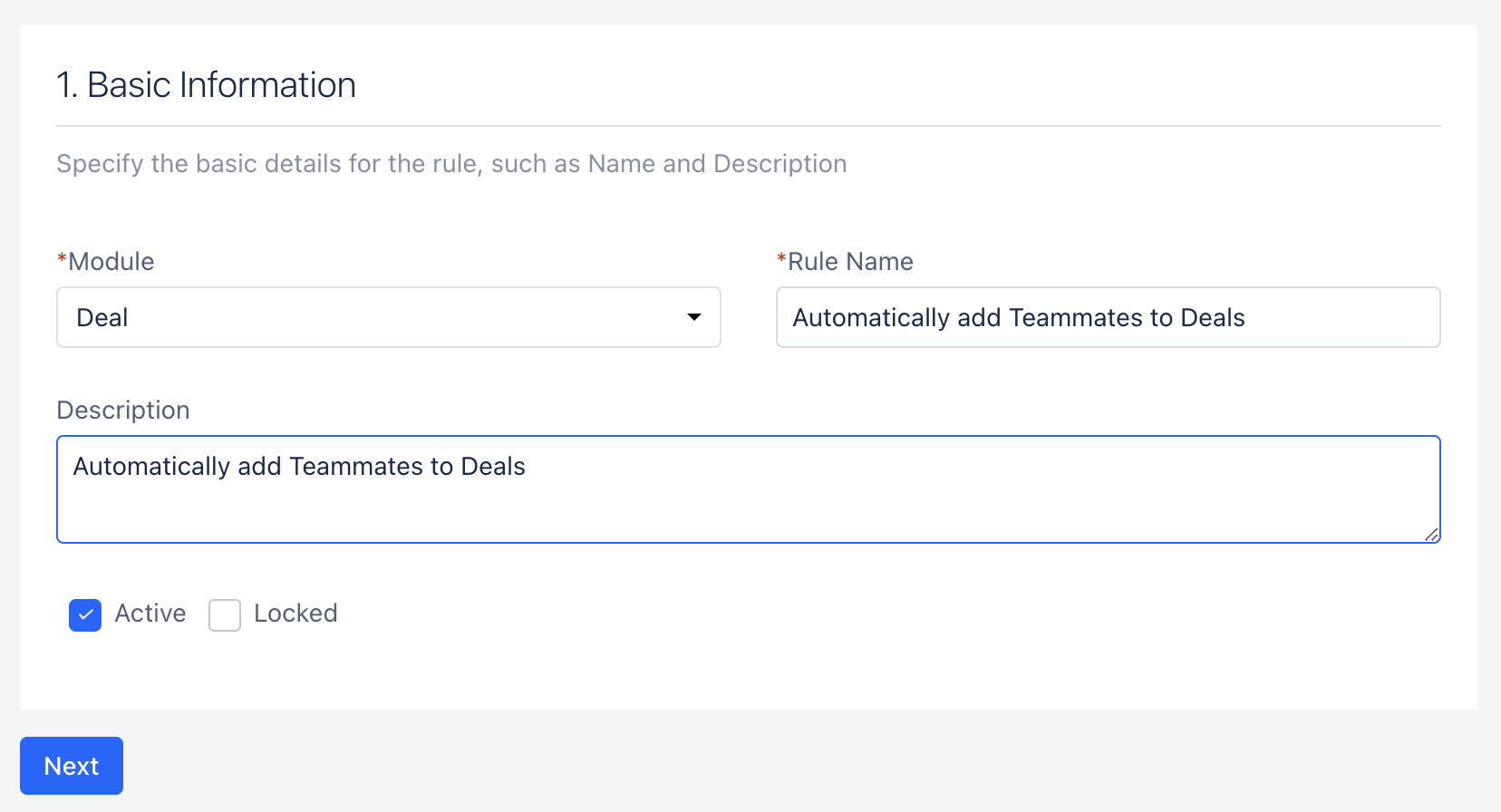 Executes On

Create (Choose an action based on which the rule will be executed)
Executes the Workflow Rule when a record is created in the above-selected Module.
Click NEXT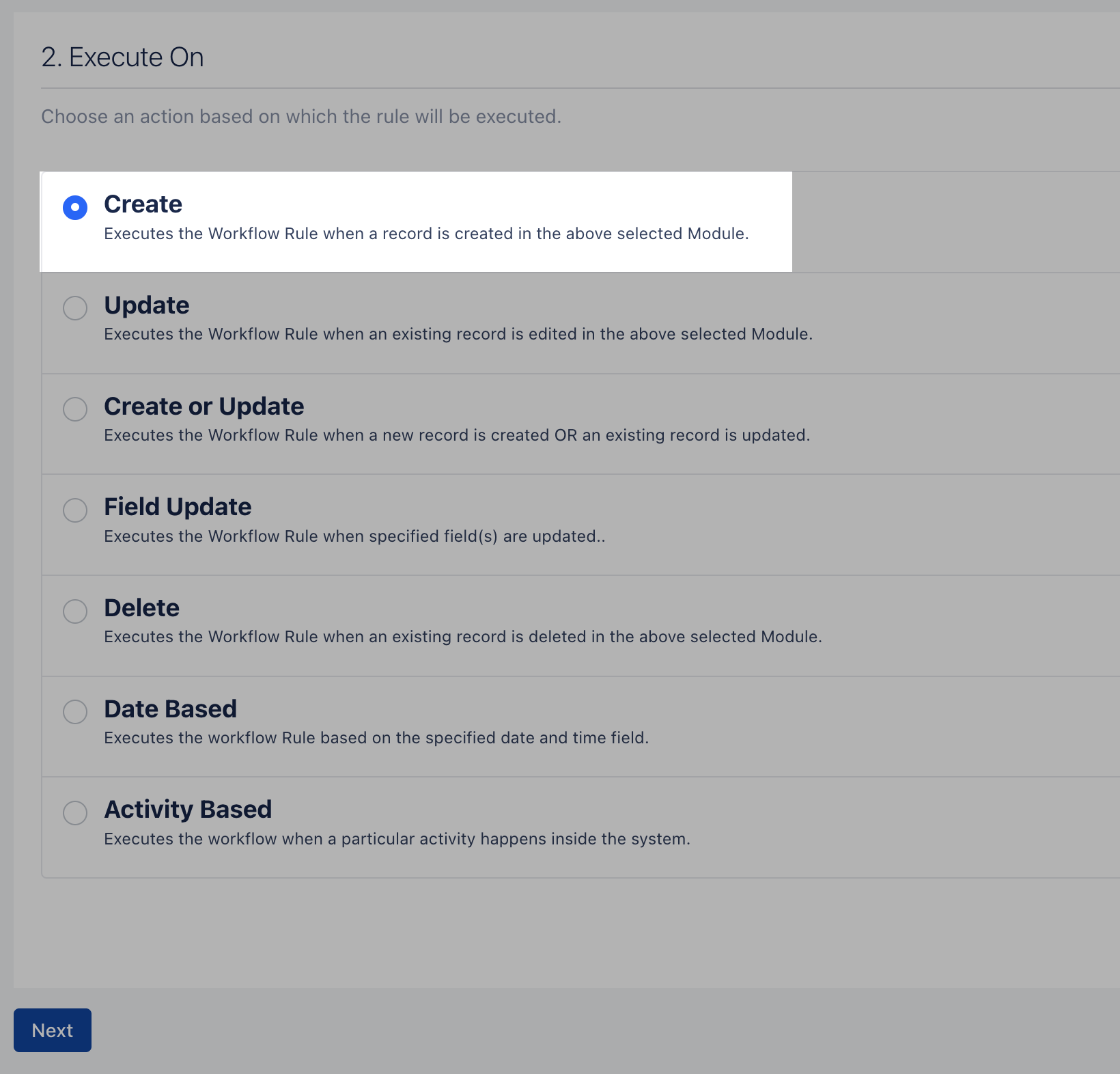 Rule Criteria

The rule will be executed that matches the following rule criteria.
If you want your Teammates to be included in any specific Deal Pipeline (In case you have configured multiple pipelines) -
Add Field - Pipeline
Add Condition - Equals to
Value - Select "Any for the Pipeline you want"

Note:

Salesmate supports multiple Pipeline, in case you want to activate this workflow for a specific Pipeline, you can set the condition here
Do not place any conditions in case you want to execute the workflow without a specific condition, ignore the section and click Next

Actions

Instant and time-based actions can be set as per your business needs.
Update Fields
Click on + Add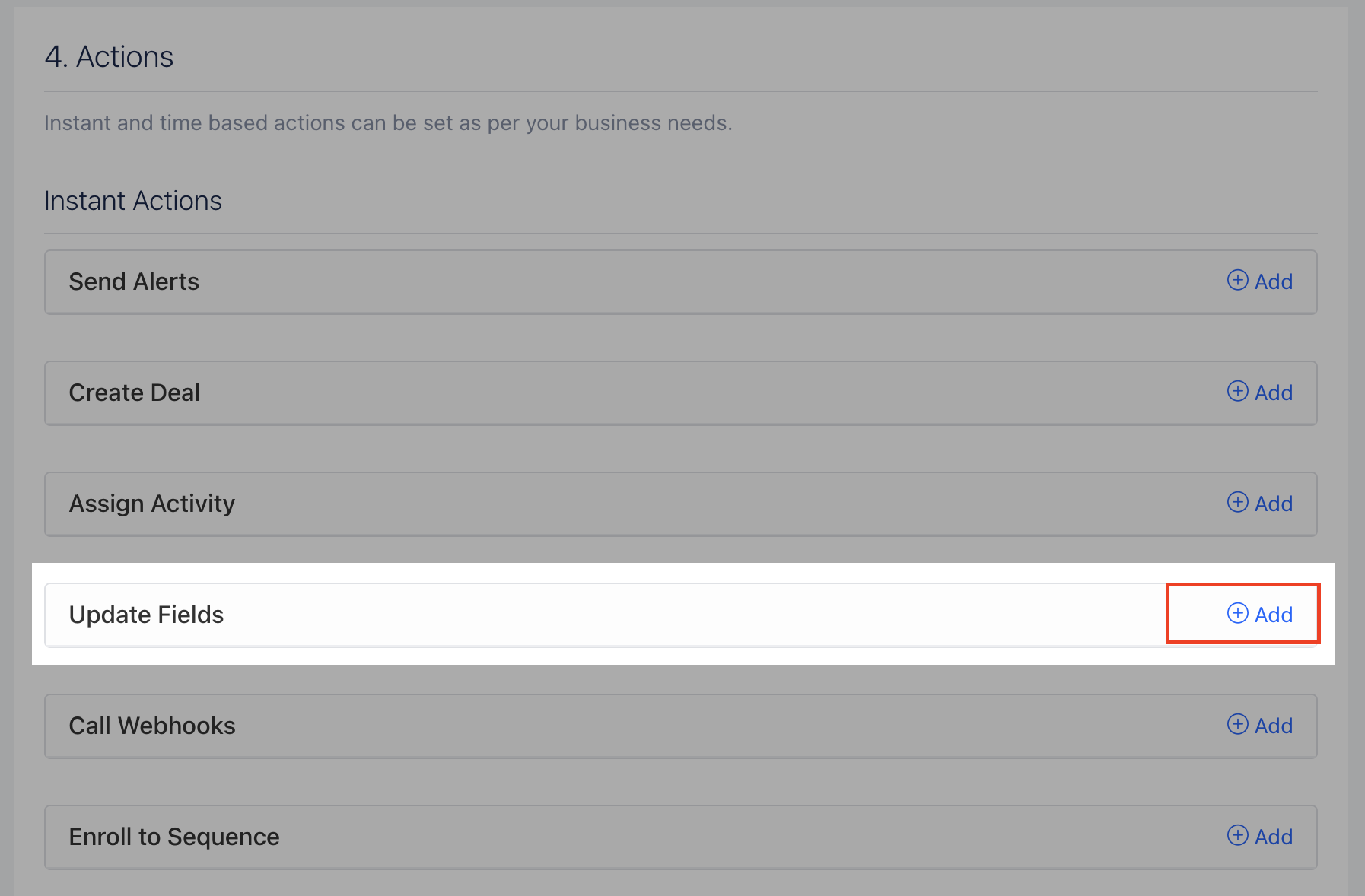 Provide the Name of the Action
Select Teammates
Click on Save
Click Save

Sit back and relax while Salesmate adds your Teammates automatically when a deal is created for the specific pipeline or in others as specified.