After purchasing phone numbers, you can assign the numbers to individual users. Using the numbers assigned to them, they can make calls.
To assign phone numbers to a user,
Here's how to do it,
Log-in to Salesmate as an Administrator
Go to Setup

Apps & Add-ons
Select Voice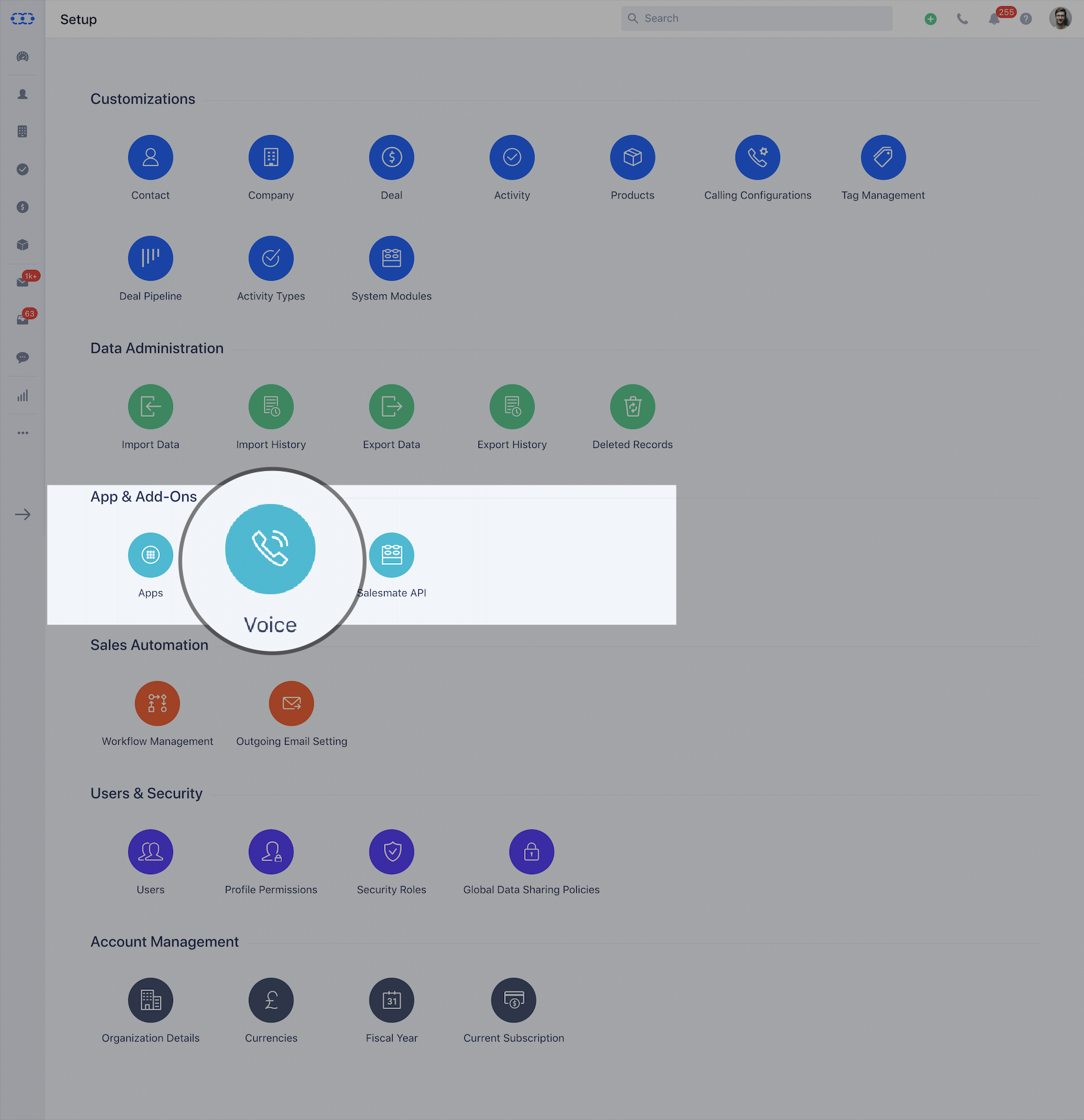 From the list of phone numbers purchased, select the number you'd like to customize and click Edit.

To assign a phone number to an individual, hit the edit button next to the number. Under the SELECTED USER section add the user/s you want to assign this number to.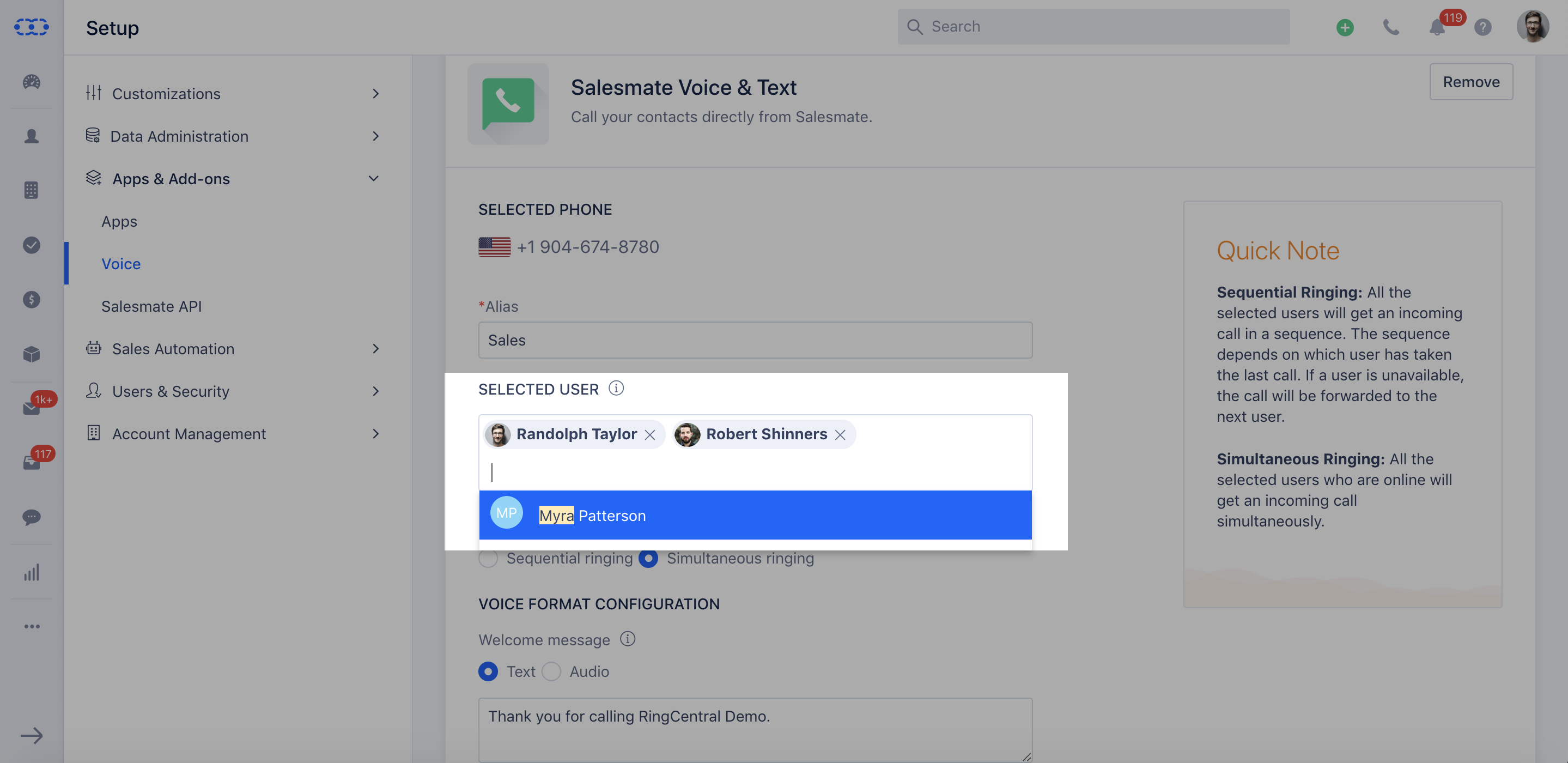 On assigning the phone number to a user the Make a call button on the top bar will get activated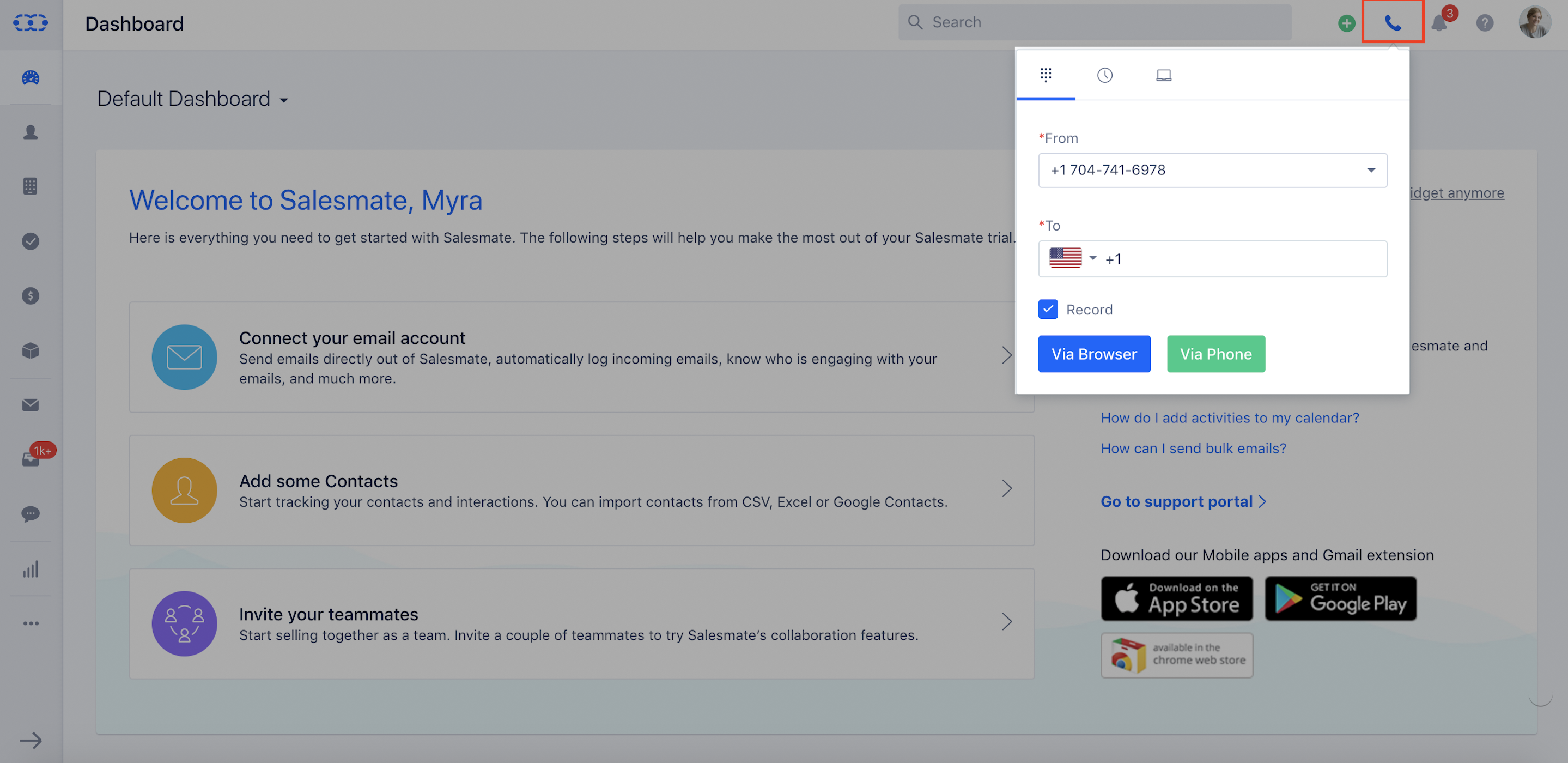 On the Make a call button you will find the numbers listed under From assigned to the respective user.