In Salesmate, with the inbuilt phone, all phone calls you make, receive, and miss is automatically logged. Call logs come in handy when you need to add new leads or contacts after having conversed with them over the phone. It doesn't always have to be new leads or contacts, existing contacts and leads might call you from a number that isn't registered in your account. In such cases, you can attach the call log to the relevant records and follow up with them.
Adding a missed call
Hit on the Phone widget, click the Unattended Call Logs button
Hover over the unidentified call and hit the three-dotted button to Add it as a contact.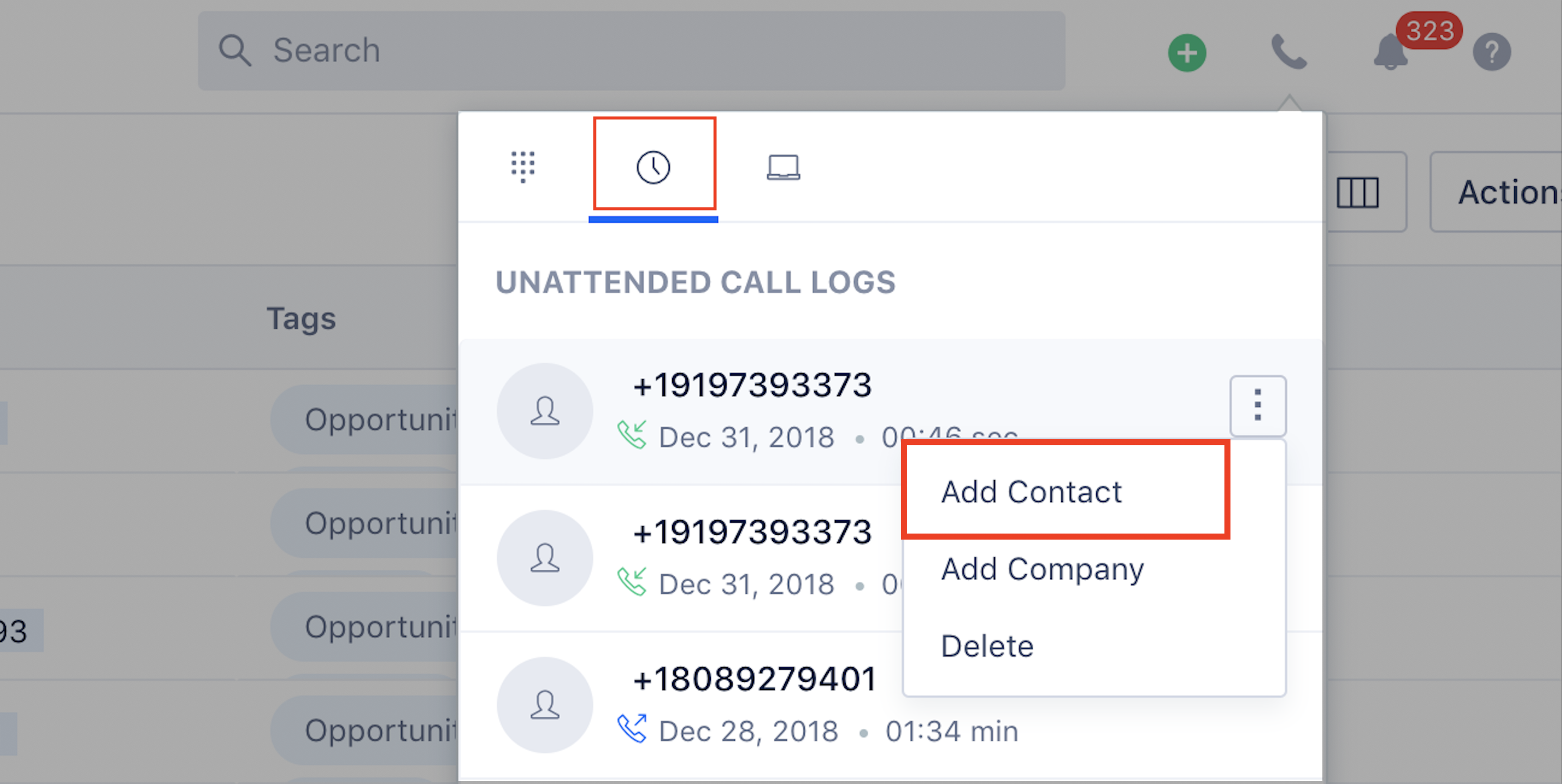 While on the call,
1. On the pop-up, hit the Add Contact button
2. Update the contact details
3. Hit Save to add the contact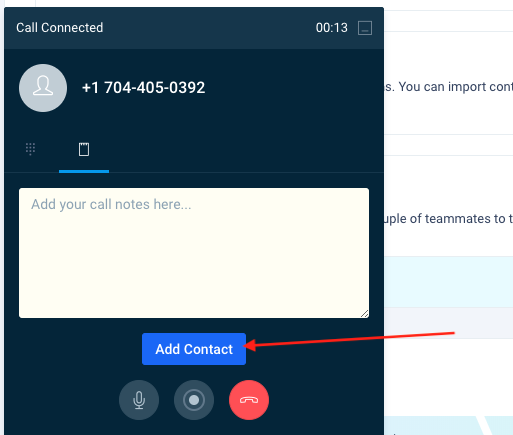 4. If the call is from an identified contact you can simply hit on the maximise icon to open up the details of the contact.

After the call,
1. On the pop-up, hit the Add Contact button
2. Update the contact details
3. Hit Save to add the contact