The basic operations of calling are:
Making a call - dial out
Receiving a call - incoming call
To dial out of Salesmate:
Click on the Make a call button ( ) to open the dial option.
You can copy the number to the To field to dial out.
You can use this option if you have the number is

not associated with a contact.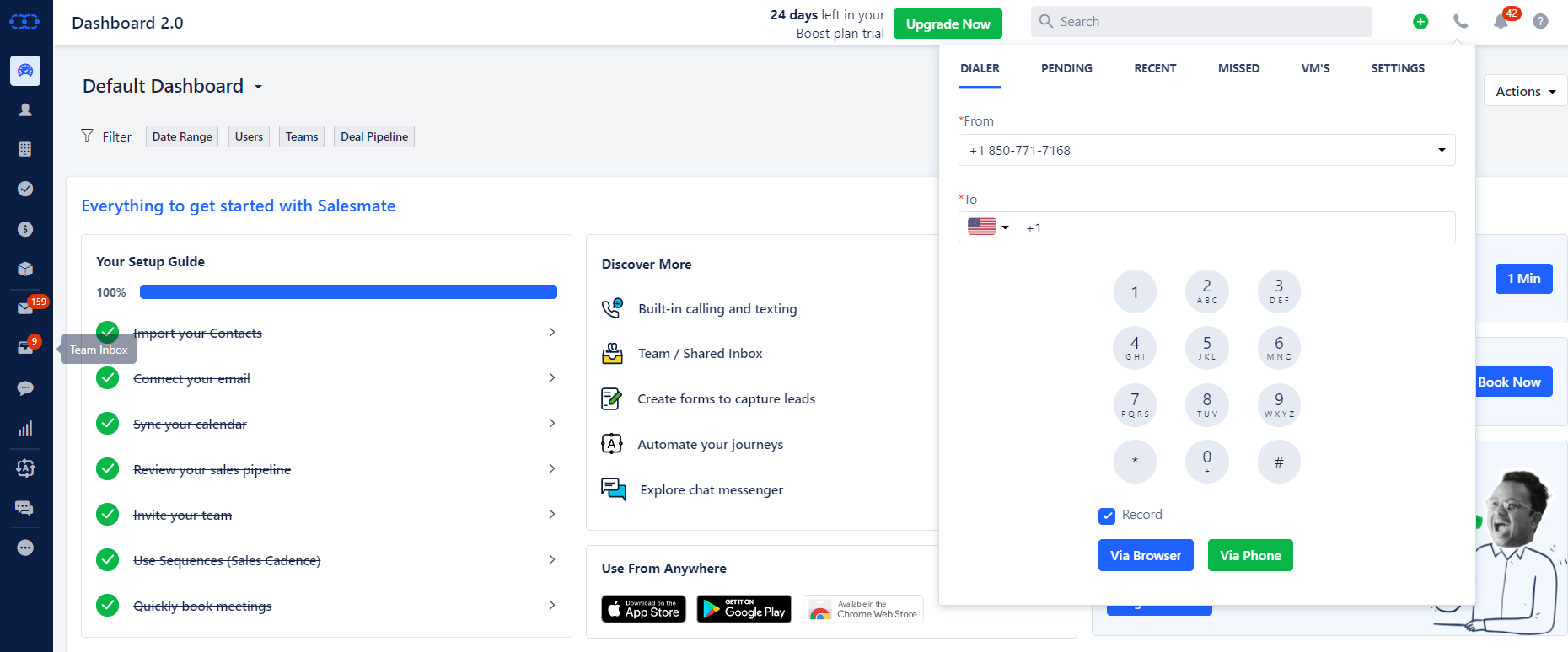 OR
You can also call out of Salesmate by heading to Contact List Page ( Make sure you have included Mobile OR Phone fields in the list of columns from the Manage Columns option ).
Hover over the number you wish to call.
It will display option to Call via Browser OR Call via Phone.
Call via Browser

Hit the required option to dial out
As you hit the option a pop up will be displayed with the Contact Name
On this pop up you can choose to take down the

notes

,

use the dial pad

,

disconnect

the call, start OR stop

recording

the call.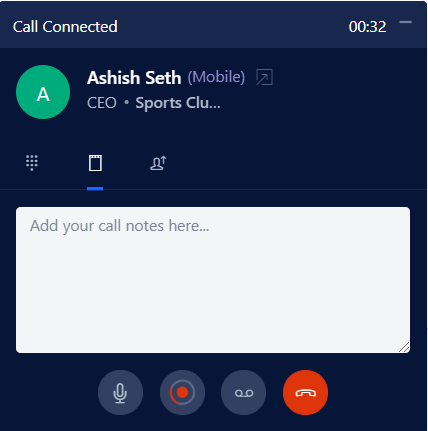 Call via Phone
In order to place Call via Phone first you will need to add mobile number in My Accounts-> Mobile Number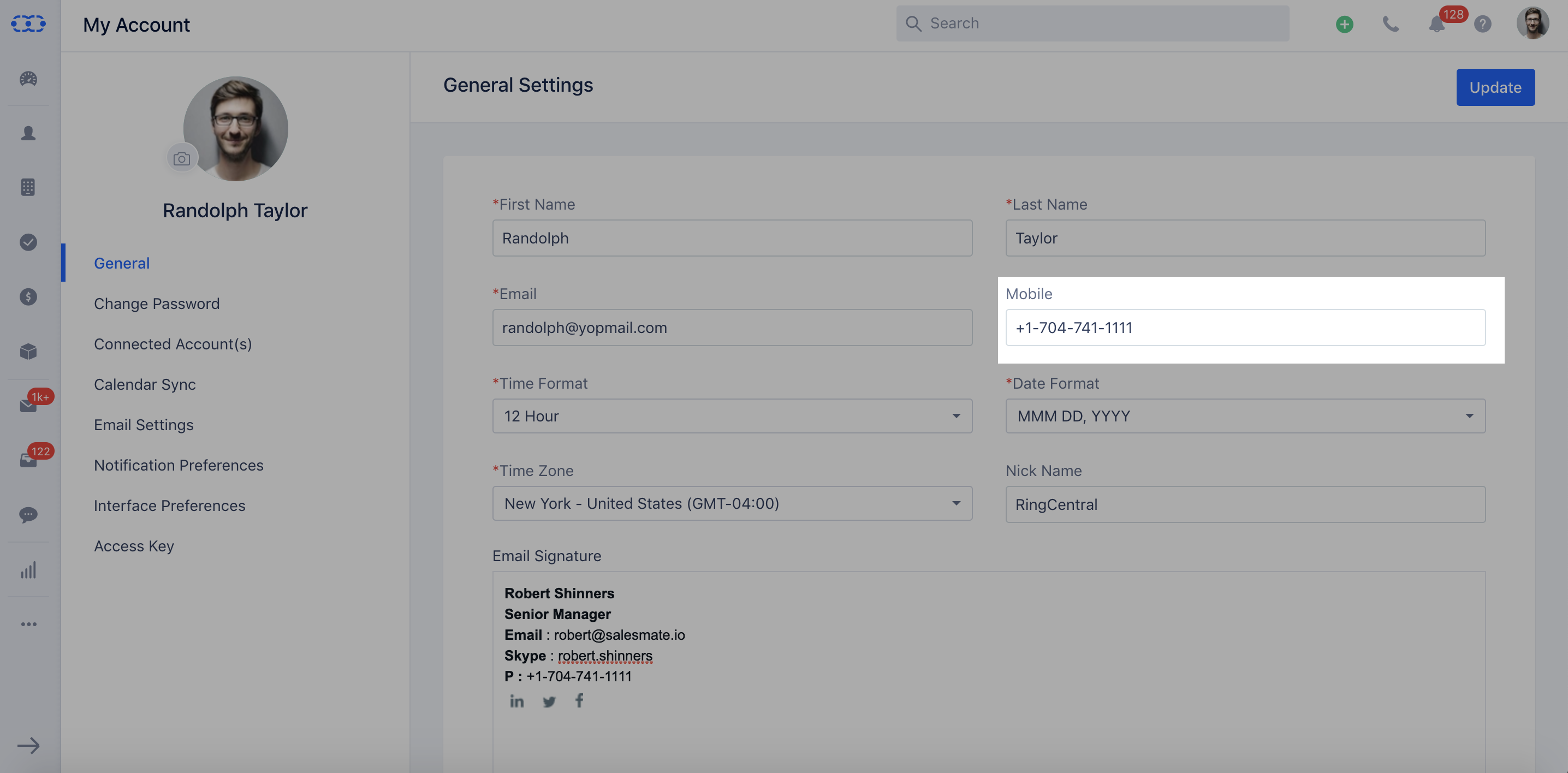 To receive calls in Salesmate:
Whenever you have an incoming call on your number a pop-up will be shown with the number OR if the number exists in Salesmate related contact will be shown.
You can choose to pick up (receive) the call using the Green button or Hang Up using the Red button.
Once you receive the call, you can log it.