A Product can be a service or an item. It can be physical or in virtual form. Every product is made at a cost, and each is sold at a price. The price that can be charged depends on the market, the quality, the marketing and the segment that is targeted.
To get started you will need to enable the product module.
Enabling the product module
Note: Available in the Growth Plan.
To enable this module, follow the below steps:
Navigate to the profile icon on the top right corner
Click Setup
Head over to Apps & Add-ons
Click on Apps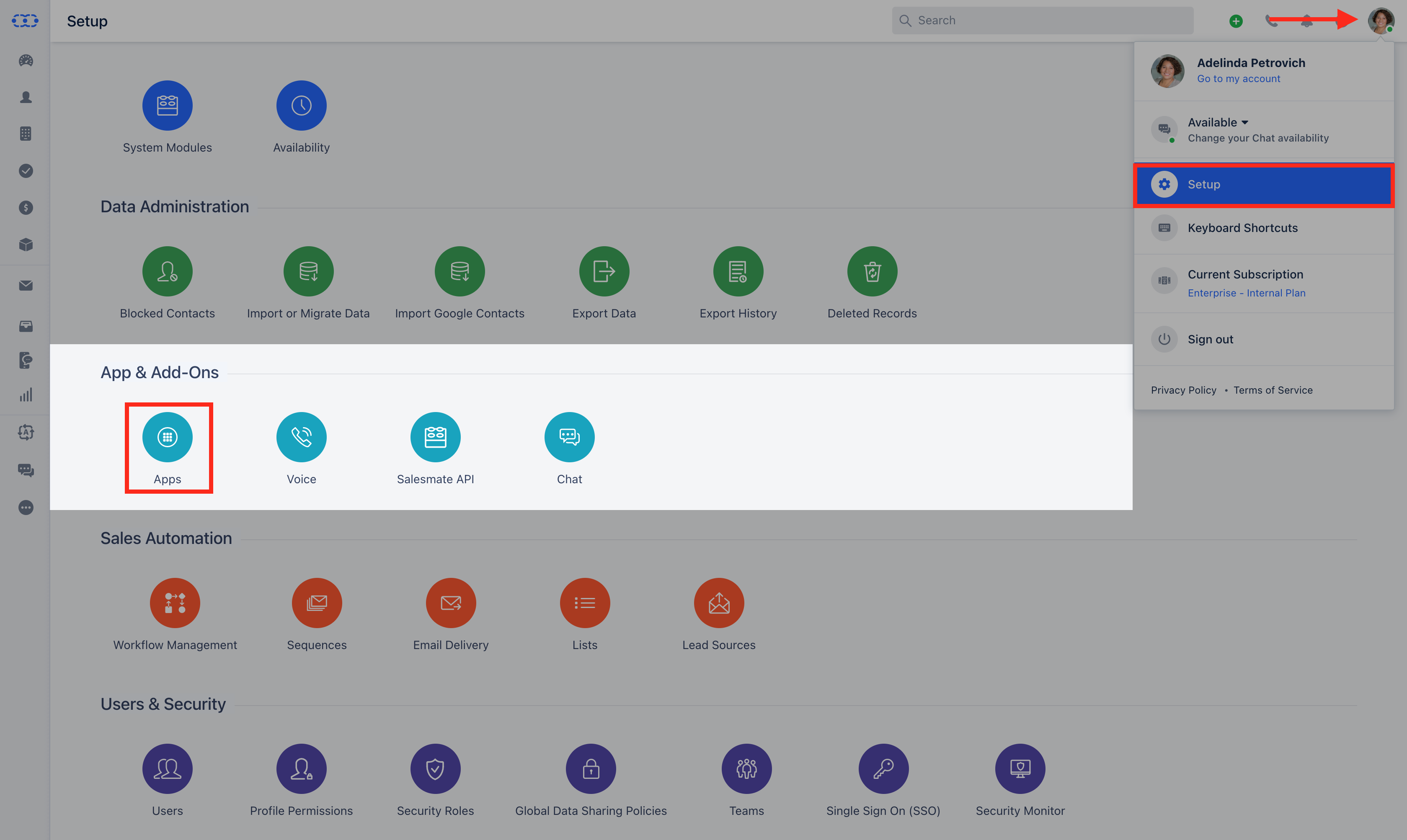 Select Product
Click Install to enable the product module
As you enable the product module, a new tab for Products will be added to the menu bar. You can also access it from the Go to Products link on the page you are redirected to. ( Setup > Apps & Add-ons > Apps > Product > Configure )