Contacts are people with whom you convey, either in pursuit of a business opportunity or for different purposes. In Business-to-Consumer scenarios, contact is the most important information for client acquisition, though in Business-to-Business it is a part of the organization details with which you are doing business.
How to add contacts?
To get started, Salesmate offers you multiple ways of adding contacts:
1.Quick Contact Creation
Login to Salesmate Mobile application.
Open the Dashboard.
Click on the plus icon from the dashboard.
Click on the Add contact.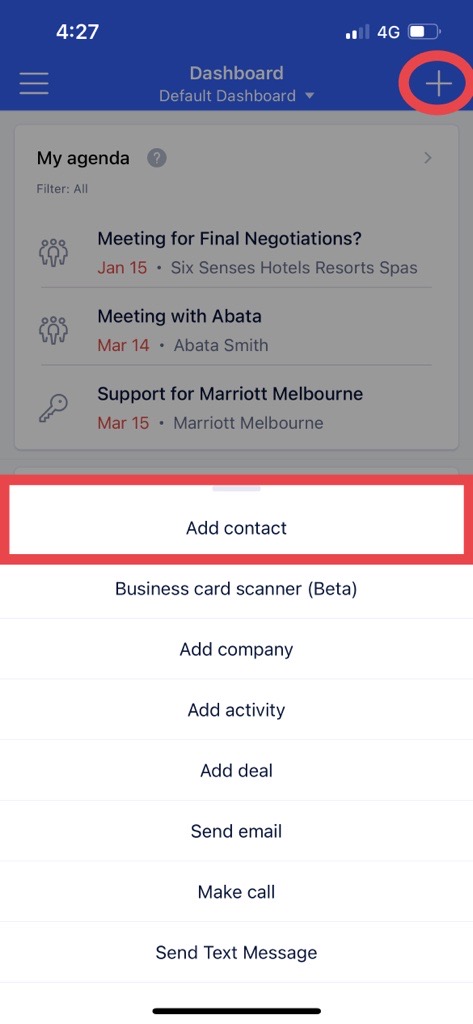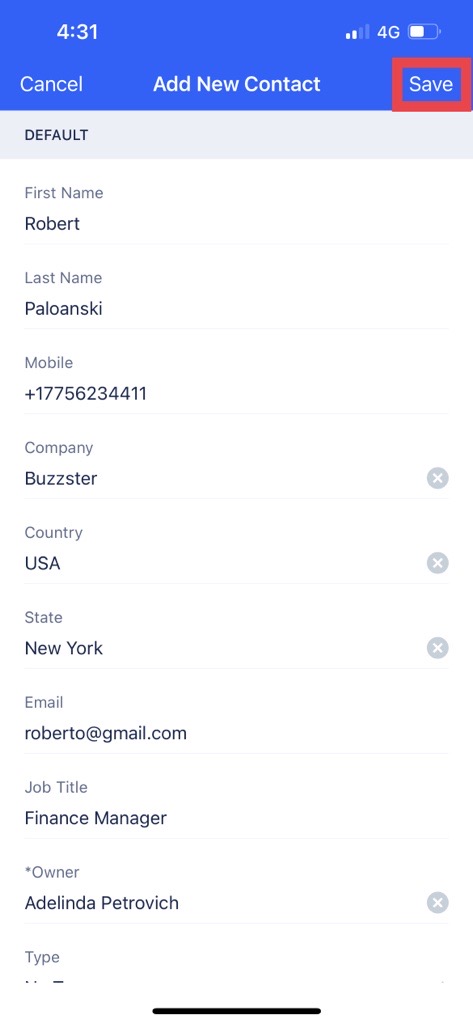 Contact creation from list view
Hit on the Contacts.
The contact list will appear.
Click on the Plus icon.
Add Contact form will appear.
Fill up the details.
Click on the save.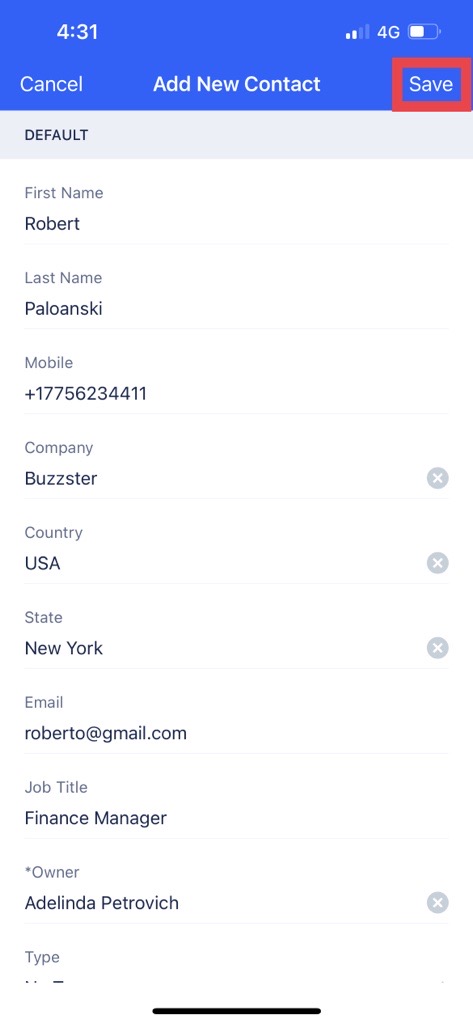 2. Import phone contacts
Salesmate helps you to import contacts from your mobile phone book directly to Salesmate.
Click on the Sidebar.
Goto the Settings.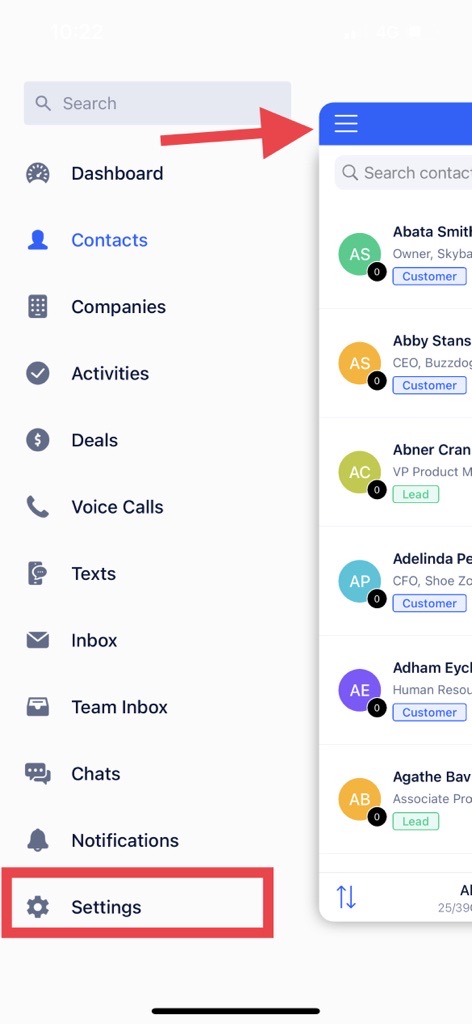 Click on the Import phone contacts.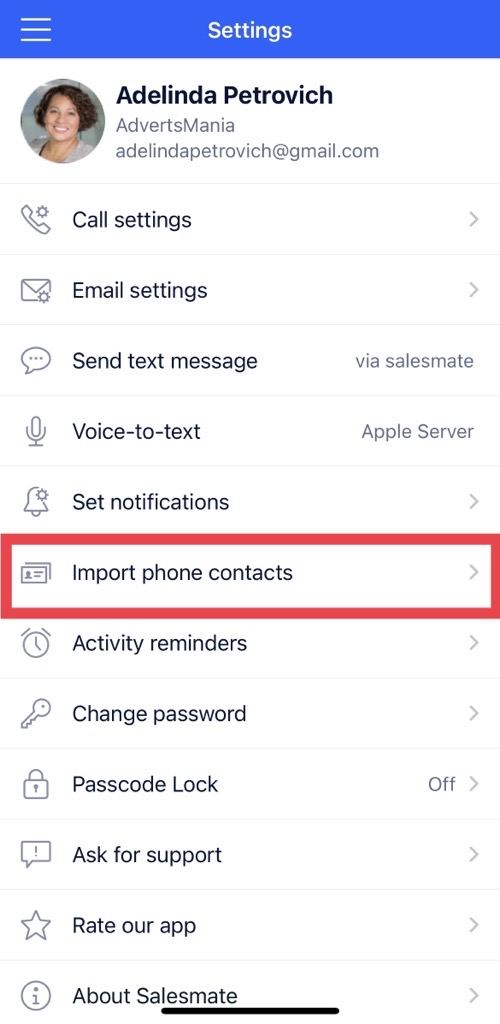 Select the contacts, which you want to import.
Then click on the Next.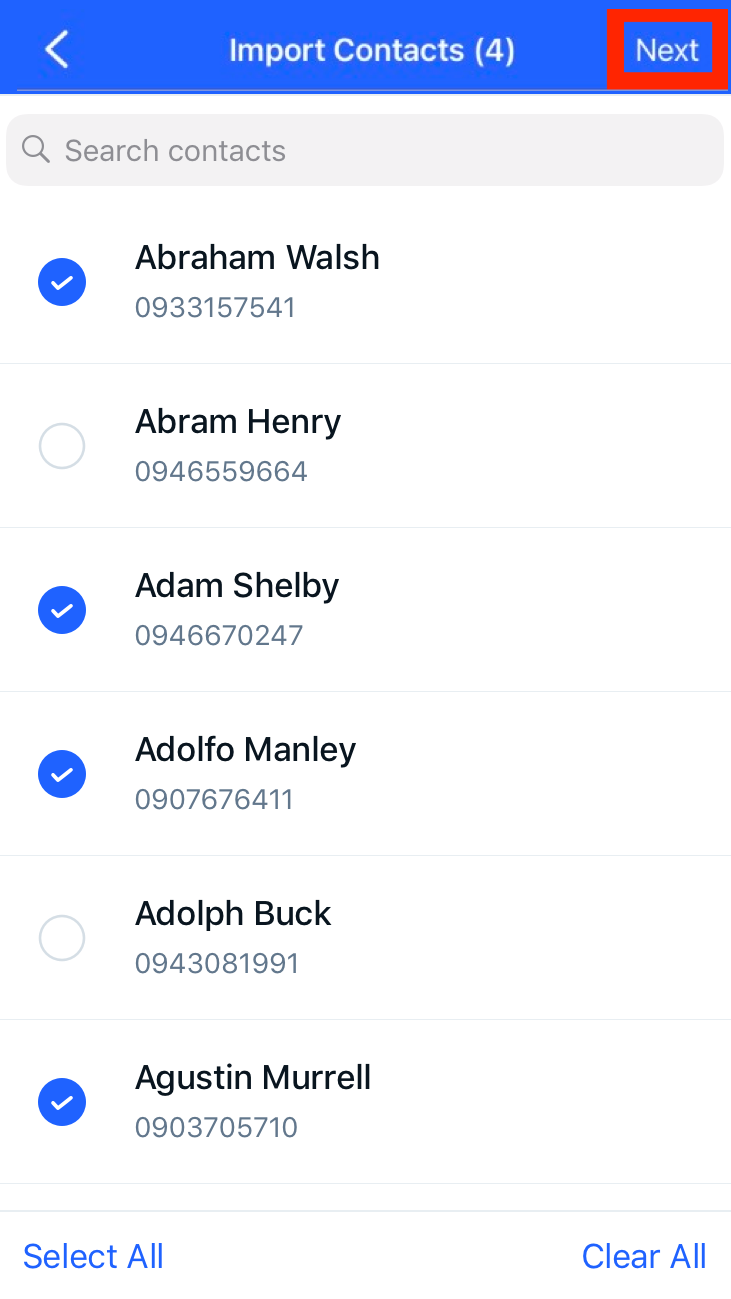 3. Add associate contact in the company
Go to the company list.
Choose the company in which you want to associate contact.
Click on Related on bottom right.
Click on Associated Contacts.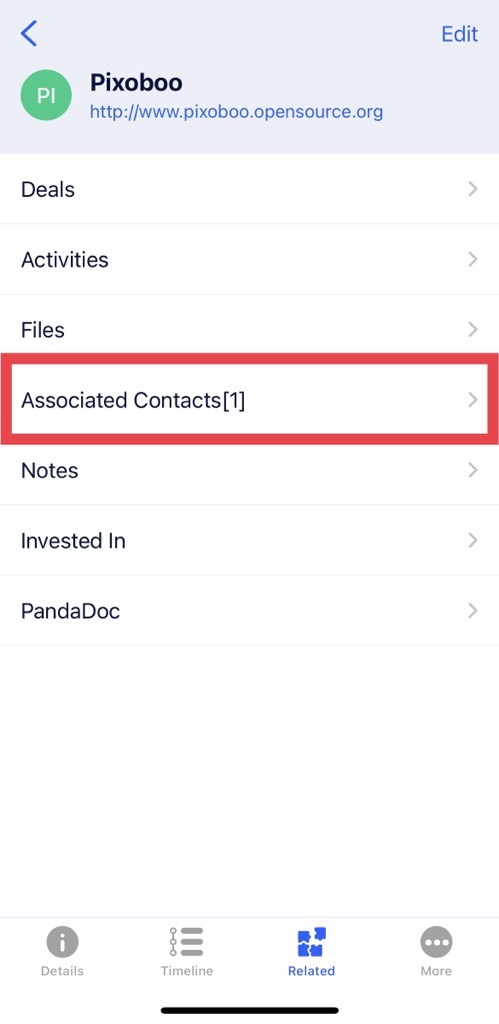 Write the contact name in Search Contact.
If no results found.
Hit on Create New contact.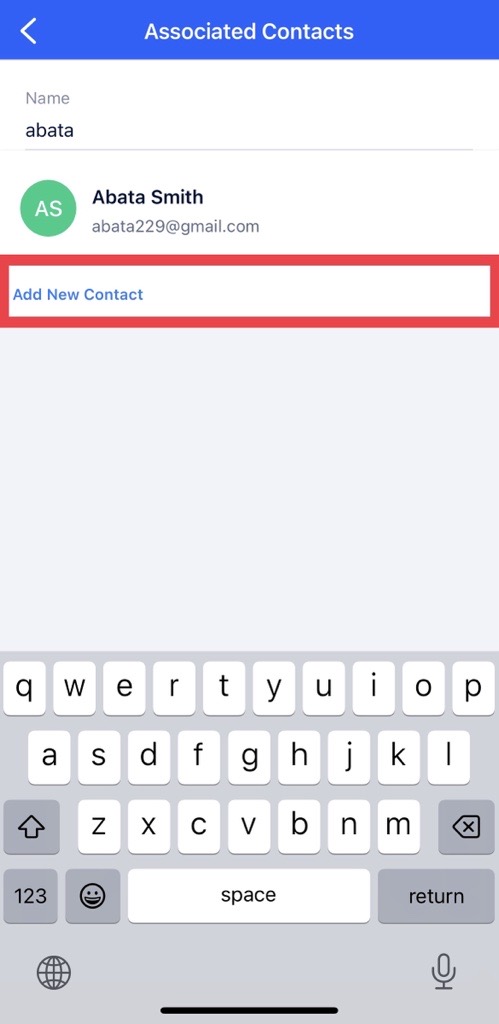 Fill up the details.
Click on SAVE & ASSOCIATE.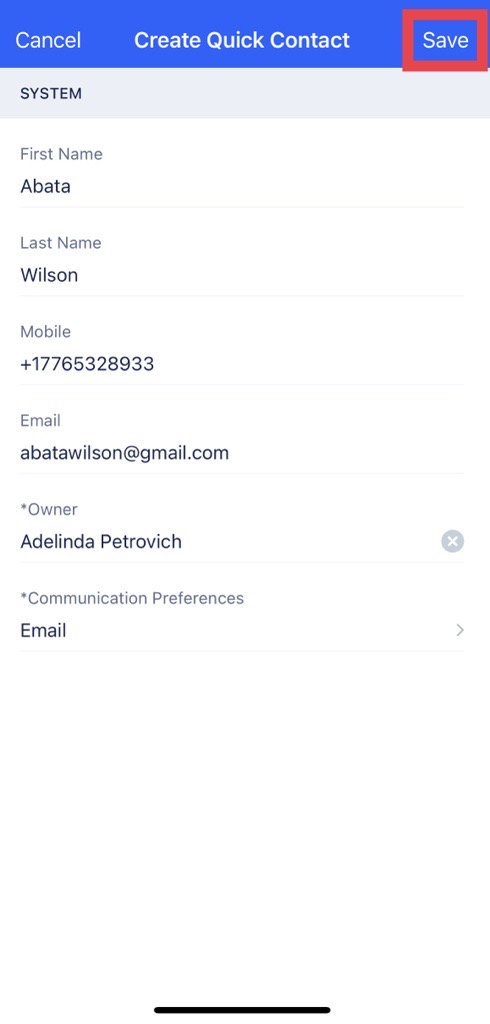 4. Add a contact in the deal.
Click on the plus icon.
Click on the Add deal.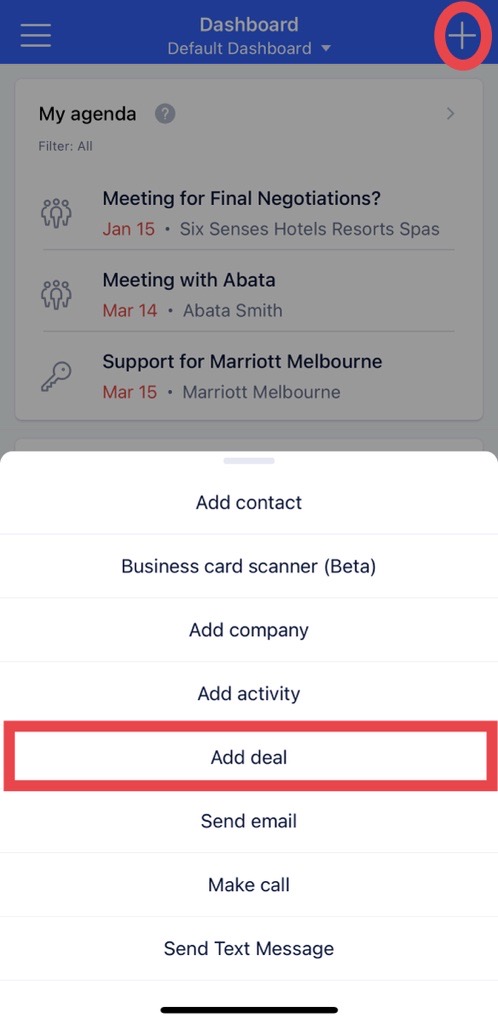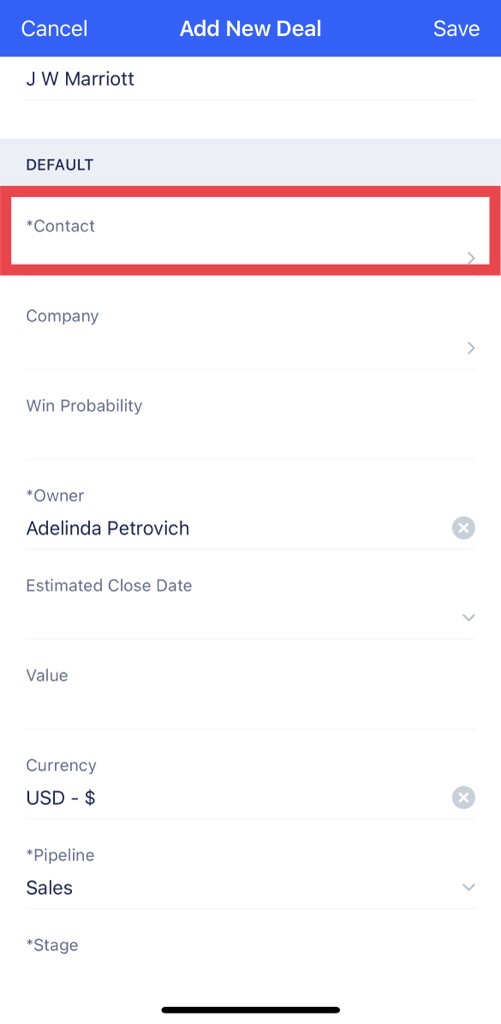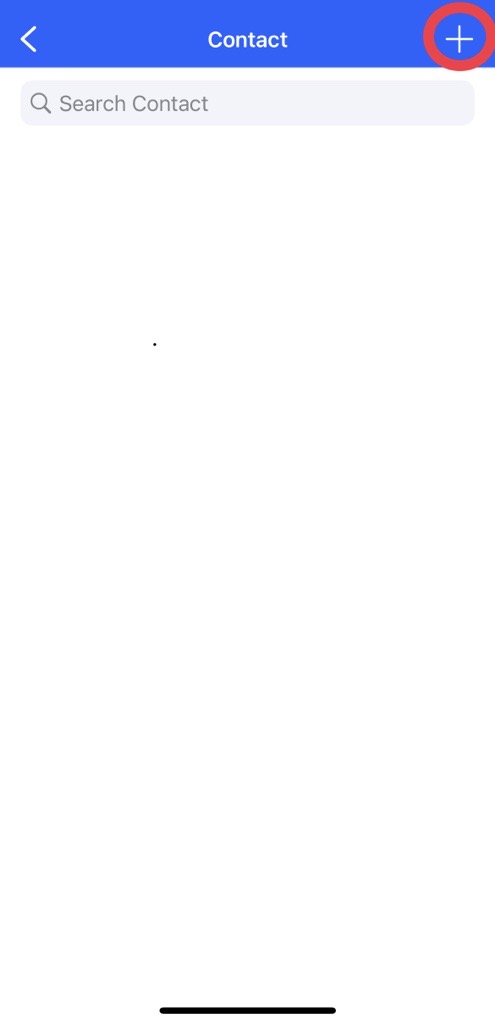 Fill the details in Add Contact.
Click on SAVE.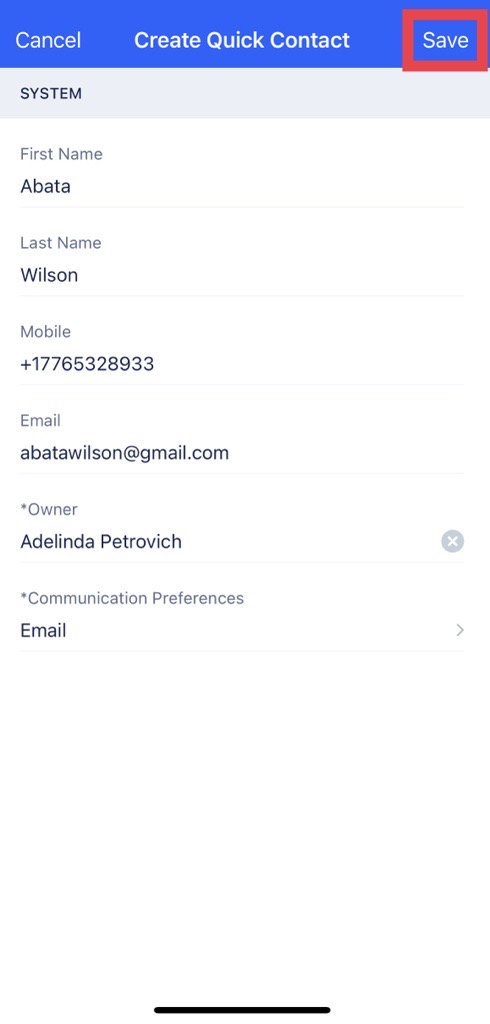 Control duplicates in your system
Click on the contact owner. Select the name of an owner from a dropdown.
Select an action which you want to perform when duplicate records are found during import. You can ignore, update or recreate them.

The First option the system will merge the newly created records into the duplicate ones.
The Second option let you create new records without checking for any duplicate records
The Third options will skip the records if the record already exists into the system
How to Handle Blank Columns during Merge?
The first option
Always Overwrite - This option will always overwrite all mapped data fields from current sheet to the records inside Salesmate.
Only when Value Present - This option only overwrite if the sheet's records have value present for the mapped data fields.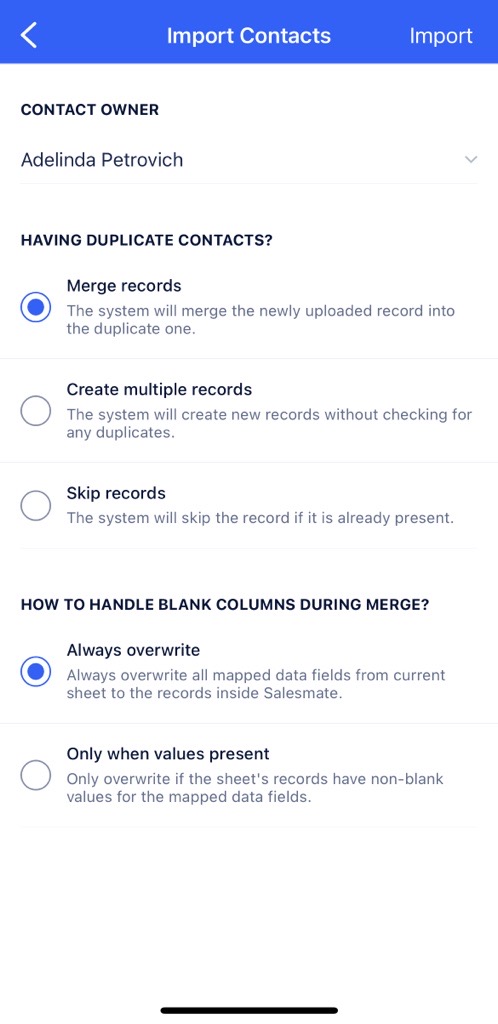 Click on Import.
An import success message will appear on the screen.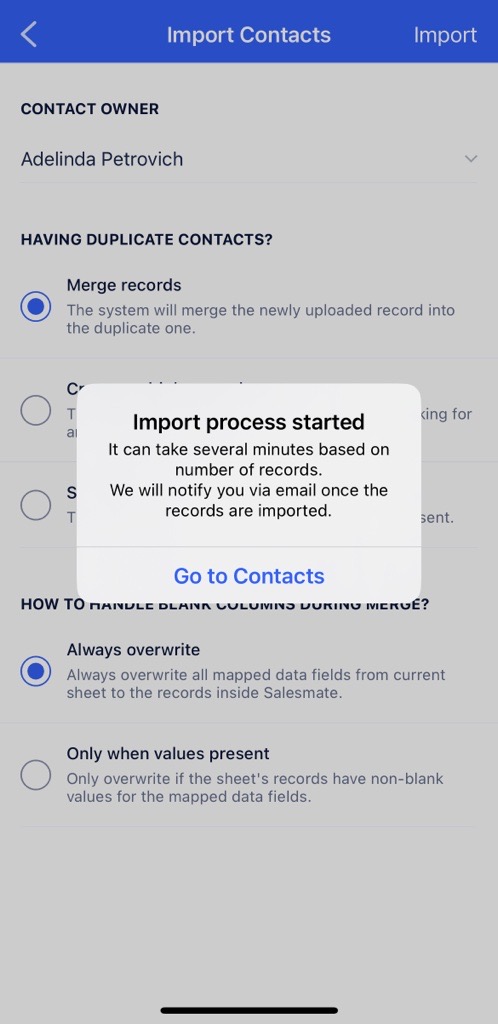 The successful import of contact will be shown in the Import or Migrate Data of the Salesmate web application.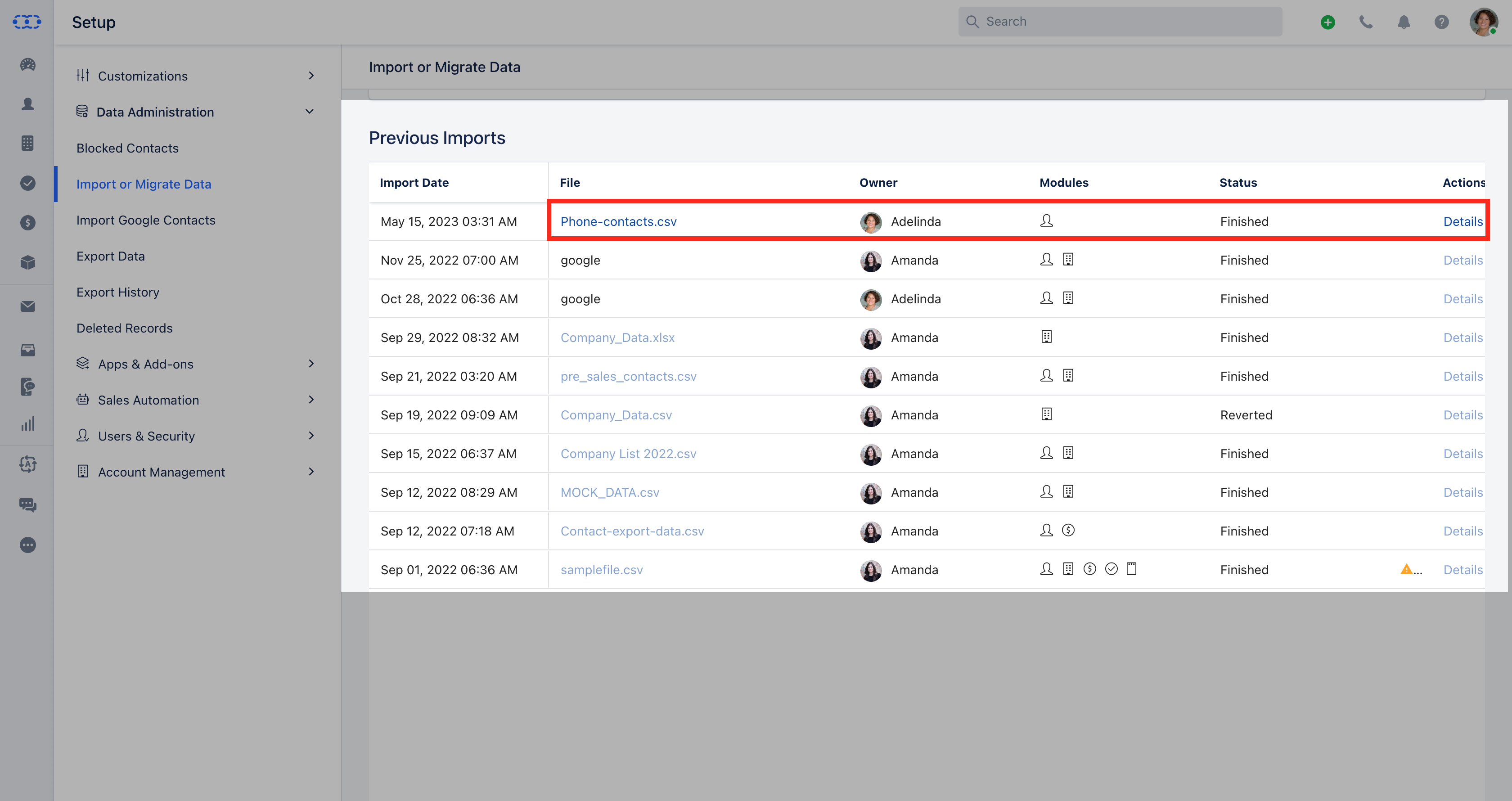 Note:
The address field of your contact will be copied to address line one only.