Topics Covered:
Assigning an activity to someone is basically changing the owner of the particular activity that you can do by clicking on the activity at any given point in time.
Assigning activity to the user from the activity view page.
You can assign a particular activity to your users or Teammates.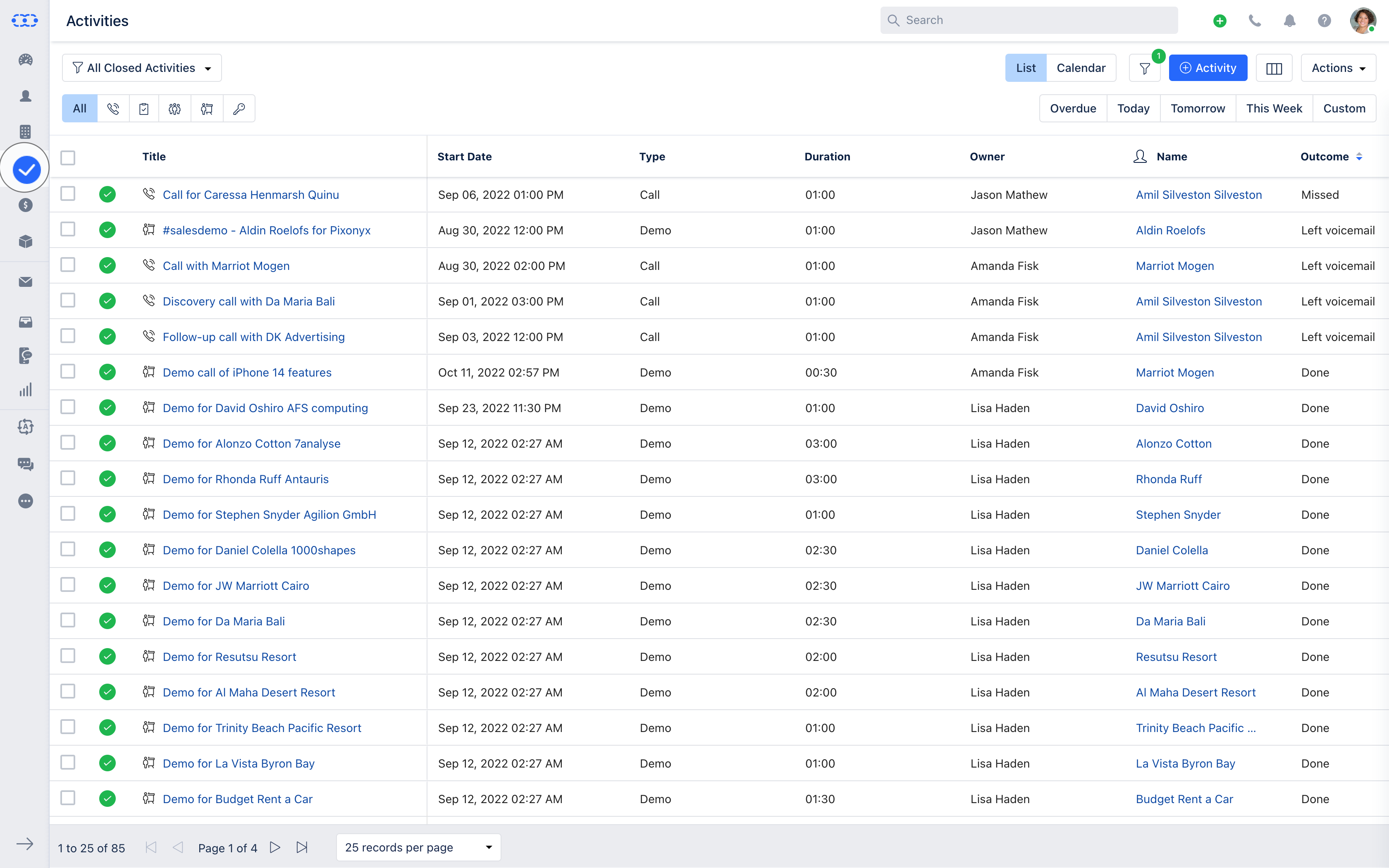 You can change the owner of the particular activity by assigning that activity to the user or teammate added inside Salesmate.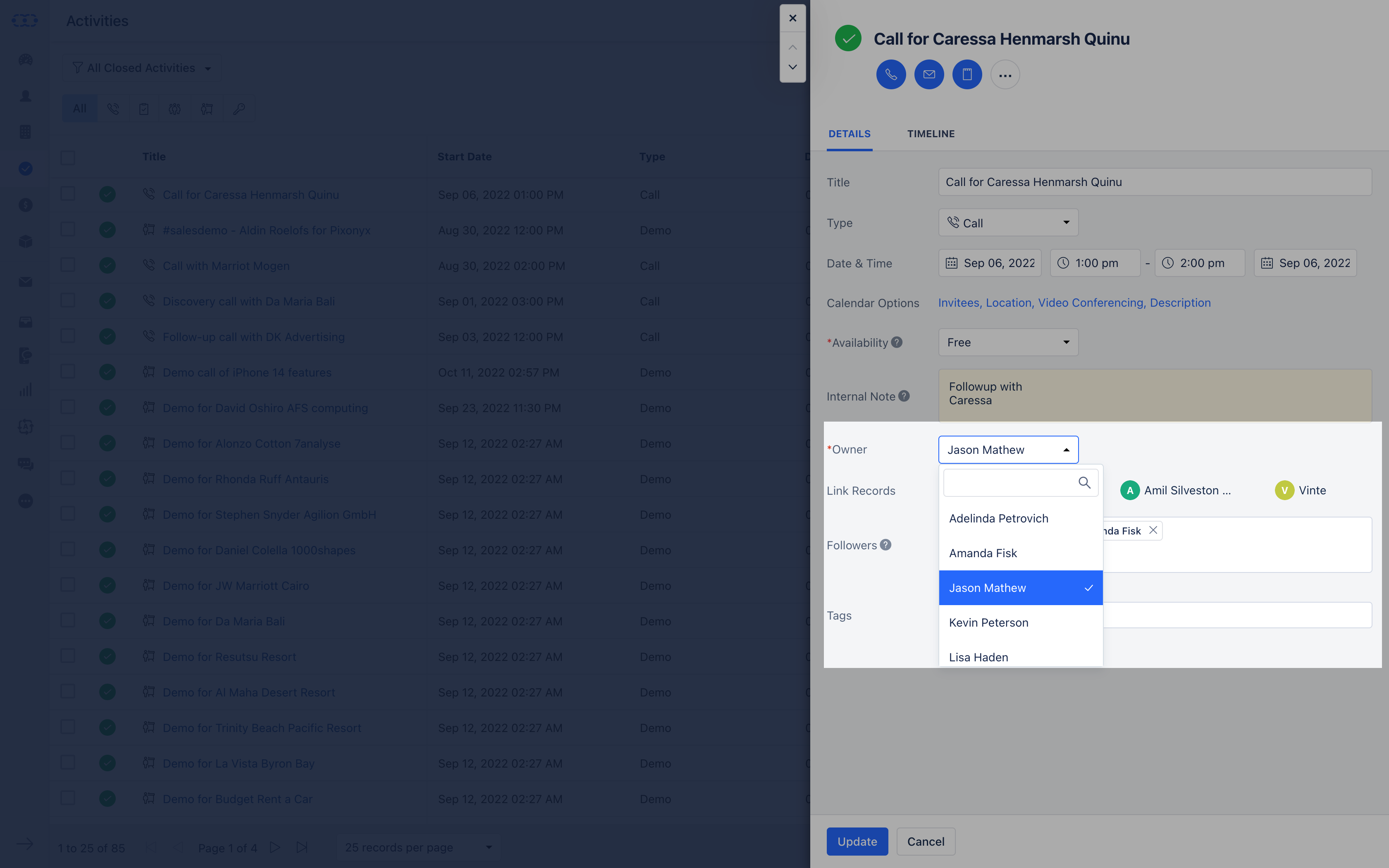 Assigning activities to the user in bulk.
Navigate to the activity module
Select activities you want to assign to someone by clicking on the checkbox.
Click on the update button from the top.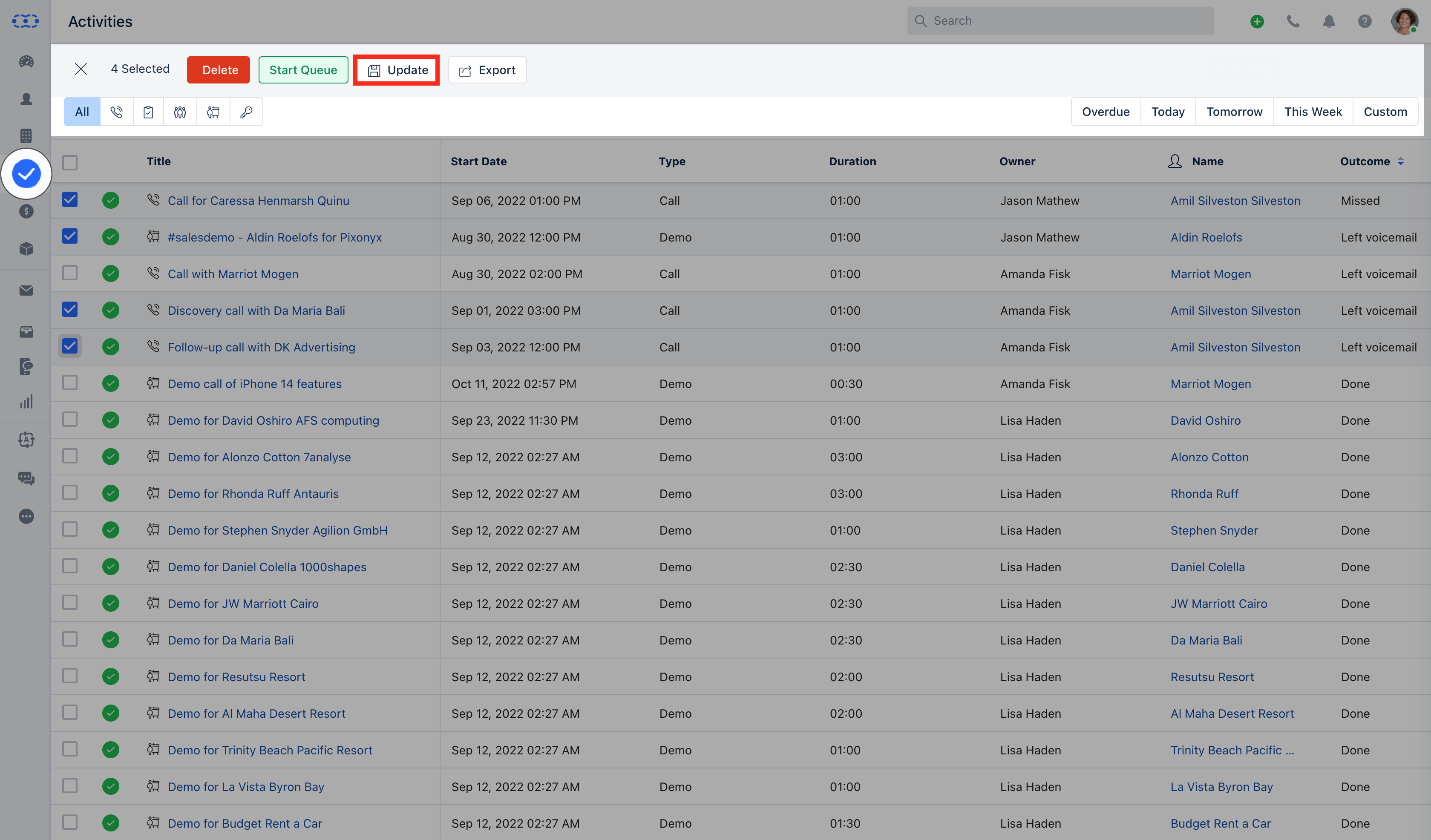 Select the owner option from the list and choose the user you want to assign activities to.

Assign an activity to the user using the Workflow.
You can create a workflow and under action choose assign activity as an action and the activities can be assigned automatically to the user.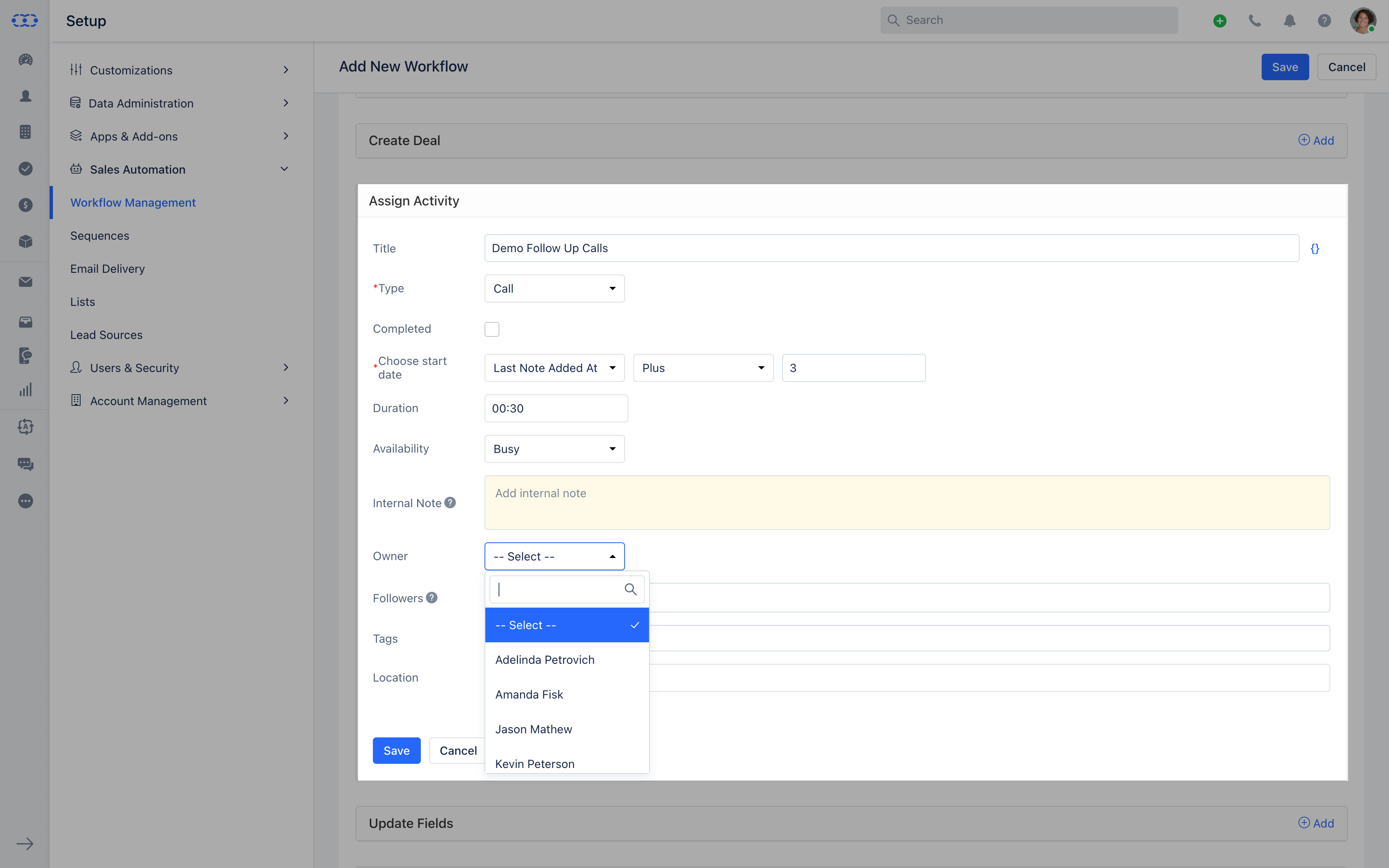 Assign an activity to the user using an Automation Journey.
You can create an automation journey and use the action activity field update you can update the owner of the activity automatically.

Note:
If you will assign an activity to another user then the existing owner will remain as a follower by default.