Note: You will require to manage field rights to perform this action.
You can create a new contact type from the contact's detail page. Click on the contact type displayed beside the contact name, and you will get a list of already created contact types and an option to create a new contact type.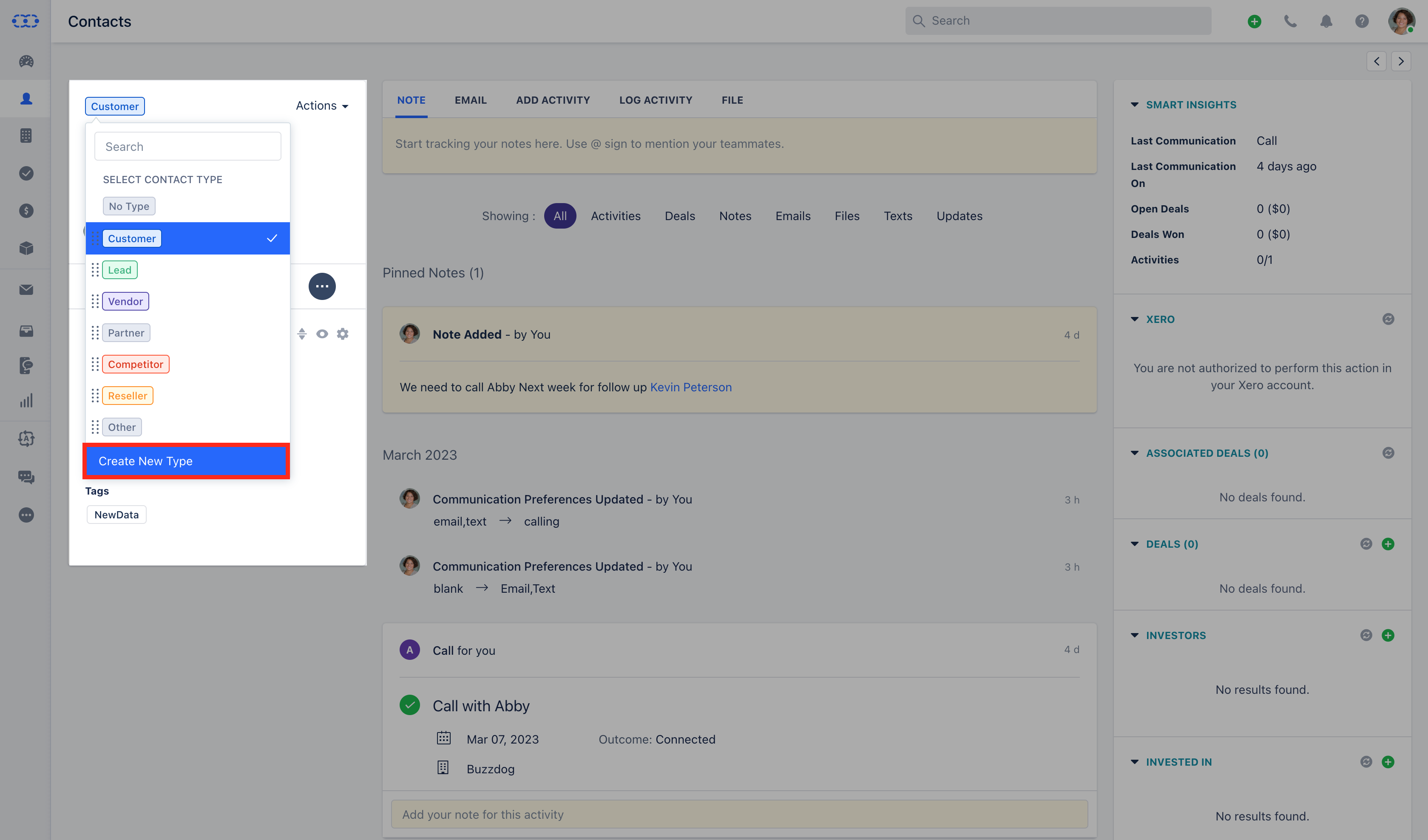 You can add a new contact type and select the color code for better visualization.