It's critical to maintain contact organisation and to keep all of your contact's information current. In some cases, merging duplicates is necessary. A contact merge joins two identical contacts into one, greatly enhancing the efficiency of your overall contact management system.
To merge contacts:
Go to the Contact Listing Page
Select the records you want to merge (Max 3).
Click Merge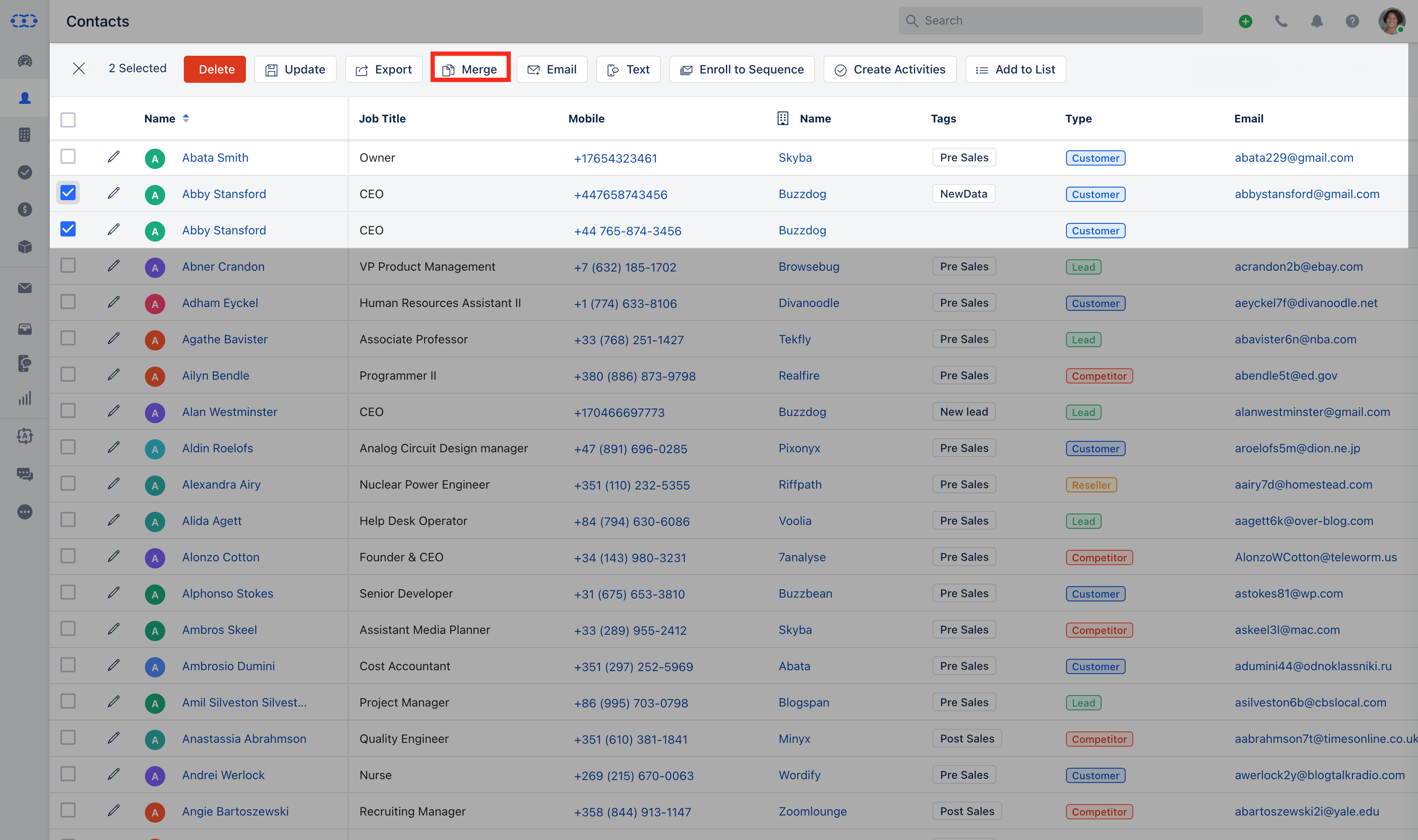 Select the fields you want to keep in your master record.
Click, "I understand, Merge Now" to combine the records.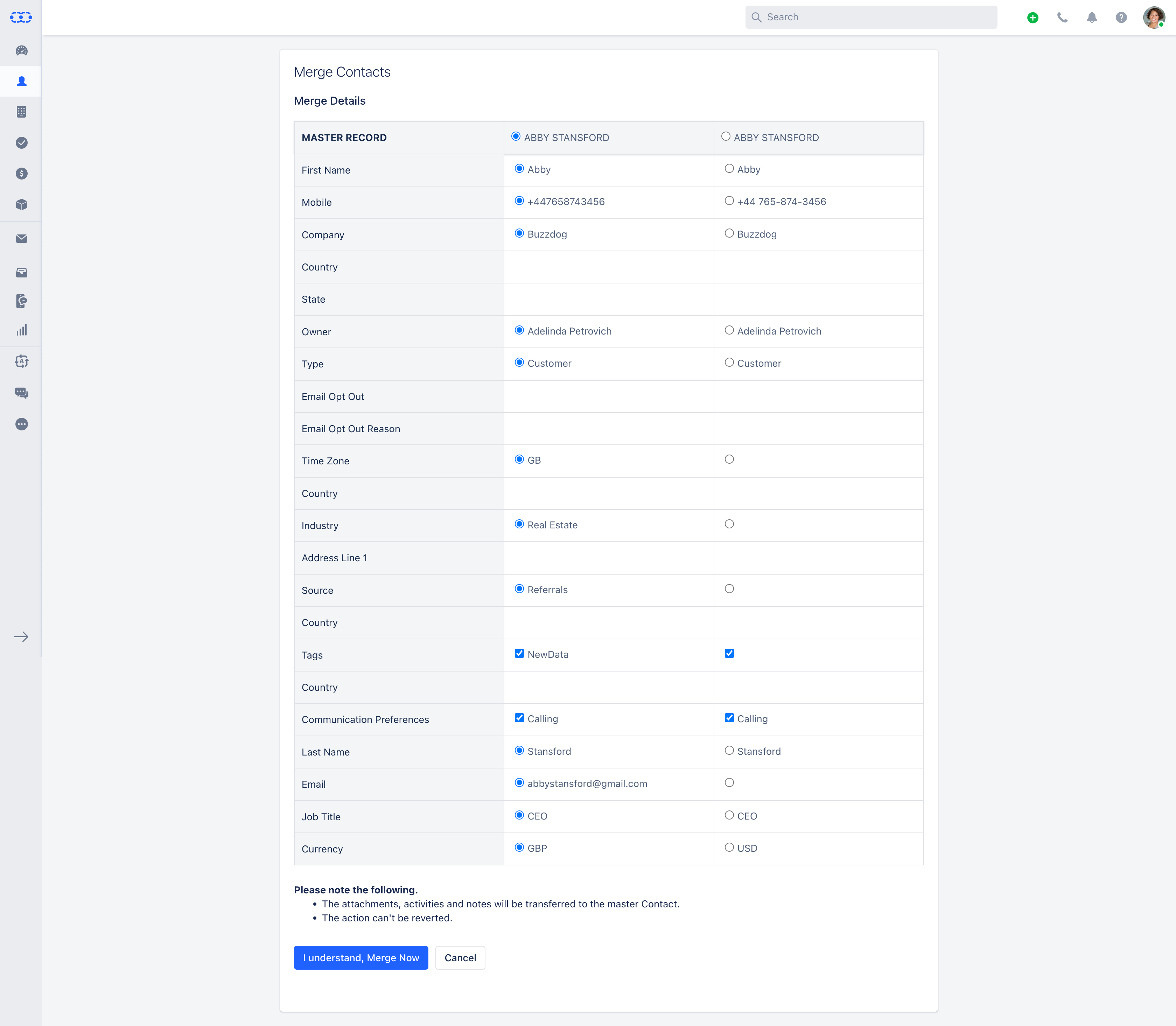 Please note the following.
The attachments, activities, and notes will be transferred to the master Contact.

The action can't be reverted.