Deals are the initiating points for any sales activity. They are also called sales opportunities which are derived from a contact or company you initiate your conversation with or deal on a particular service/product.
We can summarize deals as below :
Deals are sales opportunities that generate business for an organization.
Various synonyms for Deals are Opportunities, Potentials etc.
Deals move along a Sales Pipeline from one stage to another until they are closed (won/lost).
Sales Revenue can be forecasted based on the deals a salesperson is working upon.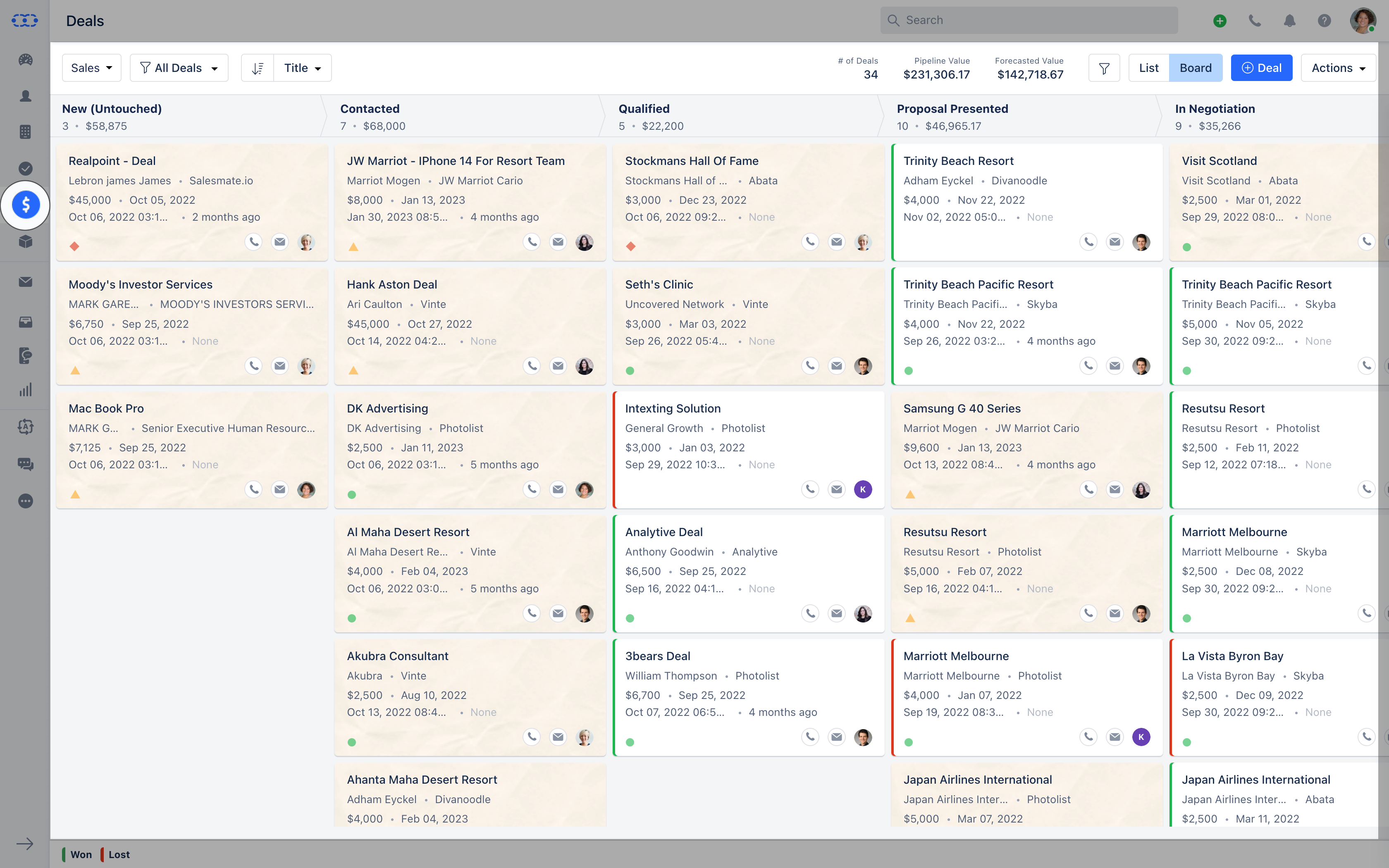 To better understand how this relationship with Contacts and Deals works, please review our article on the overview of Salesmate's modules.
Once you click on a deal, you'll be presented with its detail page, which displays all Contact information, Company information and all Activities, Emails, notes, and actions in regards to the Deal.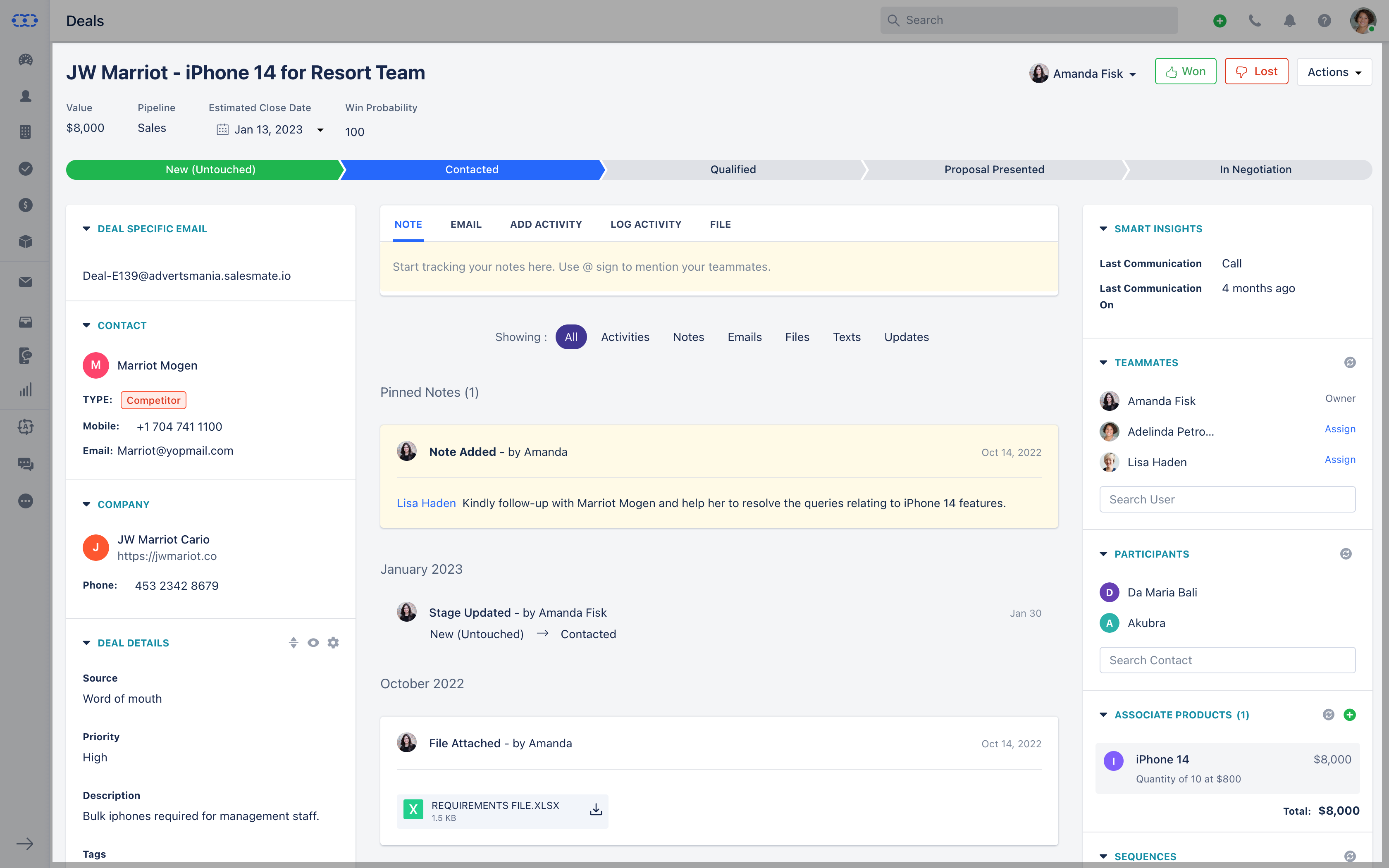 Deals can be associated with a Person(contact) and/or Company.
Deals track all events and movements that take place throughout the sales process.
Since a Deal is connected to a contact, any actions you perform on the Deal will also be associated with the Contact/Company related to it.