There are certain fields whose values depend on another field's value. For example, the values in the state field will depend on the country that you select from the country field.
Note: "Map Dependency Fields" can only be created for "Select" and "Multi-select" field types.
Create custom Fields (Pick List Fields) -

Select Field
Multi Select Field
For select and multi-select field types you can add multiple values

Add a Parent Field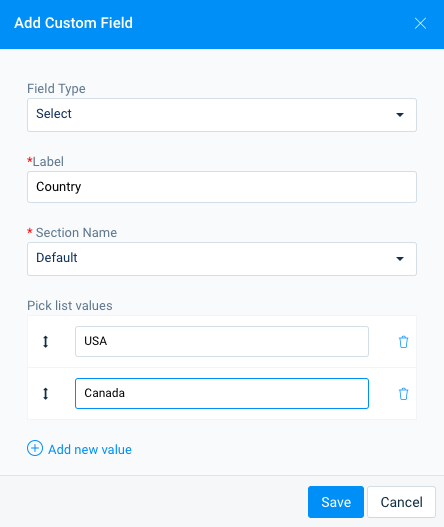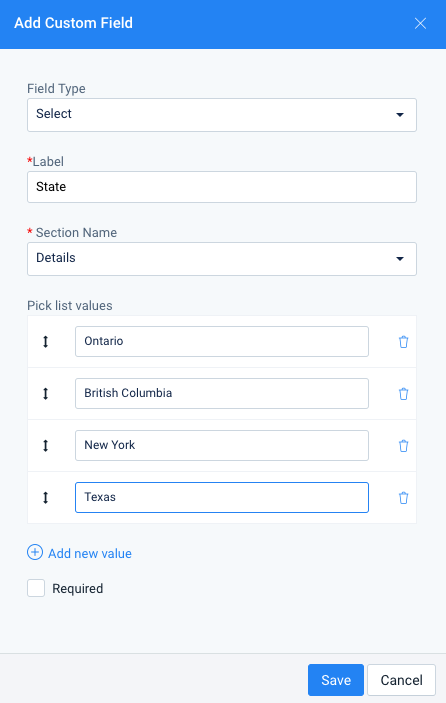 Click on Map Dependency Fields


Create and Map dependency for picklist fields.

Map "Parent Field" to a "Child Field". Example "Country" to a "State"

Select values of child field dependent upon each parent value

Example: We added a select field "Country" and "State" in Deal.
Select the options while composing your records