List of Covered Topics:
To edit/delete the custom field:
Navigate to the Profile icon in the top right corner.
Click on the Setup.
Head over to the Customizations category.

Click on the module whose custom field you want to update. For eg. Contact

Hover over the custom field.

Click on Three Dots and it gives you an option to Edit or Delete the field.
Edit:
On the Edit option, it will provide you the option to edit the field label and whether it is a required field or not.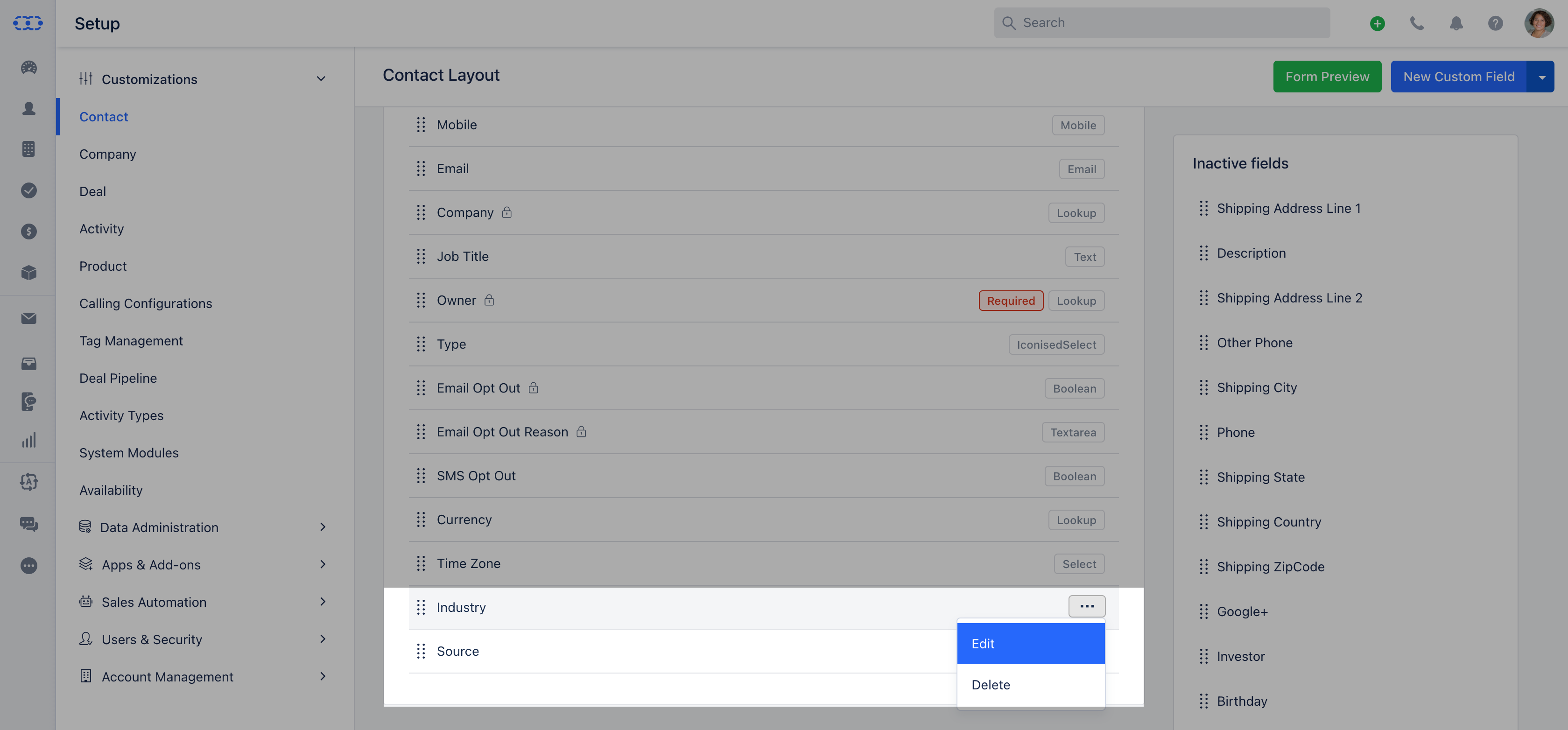 Inactive Fields:
If you don't need a field anymore however you don't want to delete it as well, then you can move that field to the Inactive Section. The data captured in the fields will remain there and when you activate them again you will be able to see the data.
How to move a field to the Inactive Fields Section:

You can hover over to the field you want to move.

Now drag the field to the Inactive Fields section on the page.

In order to activate a field again, you can simply drag them back to the active field section.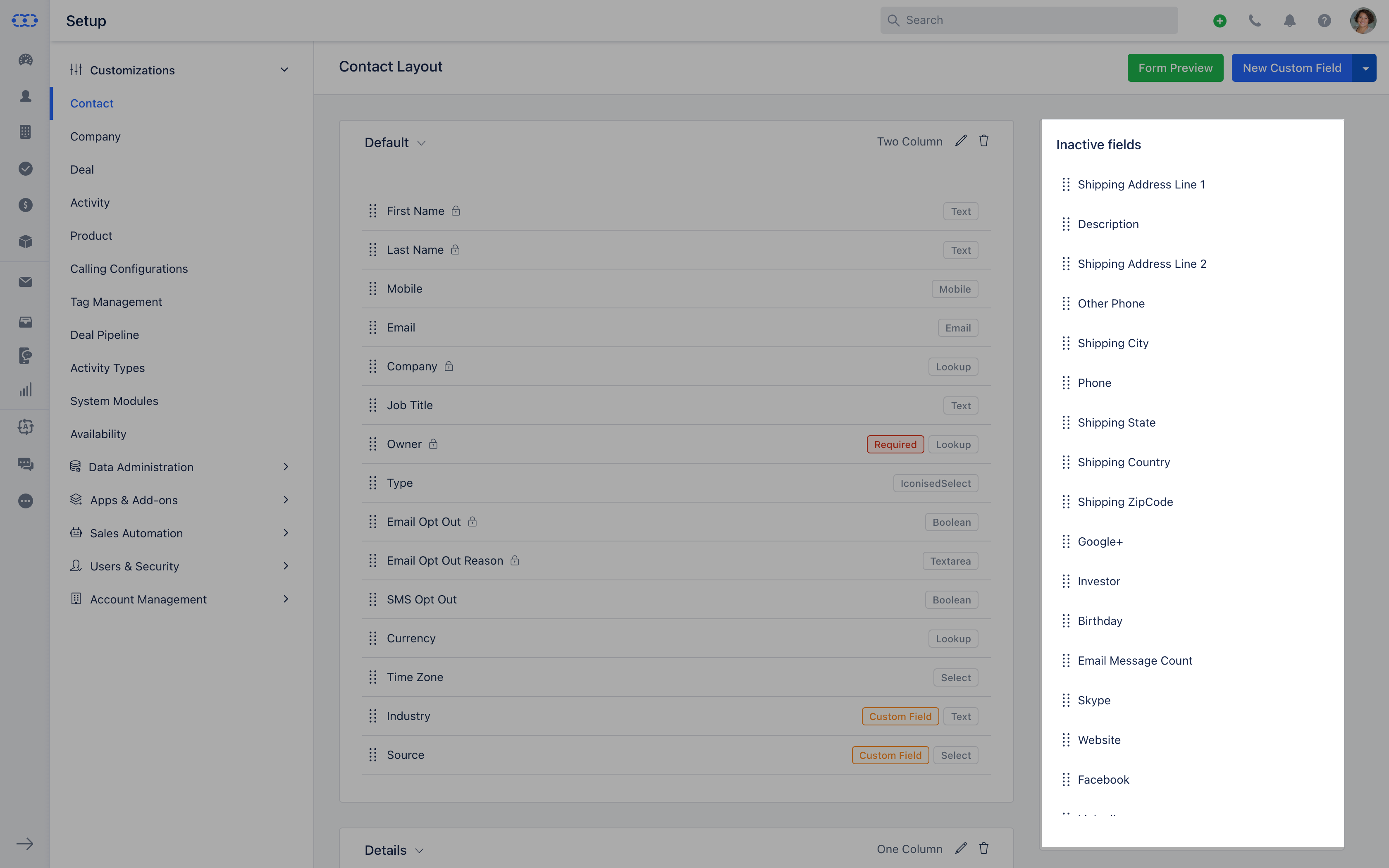 Delete:
Once you click on delete a popup for confirmation will appear.

Confirm Action:
Once this action is performed all related data will be lost and would not be recovered.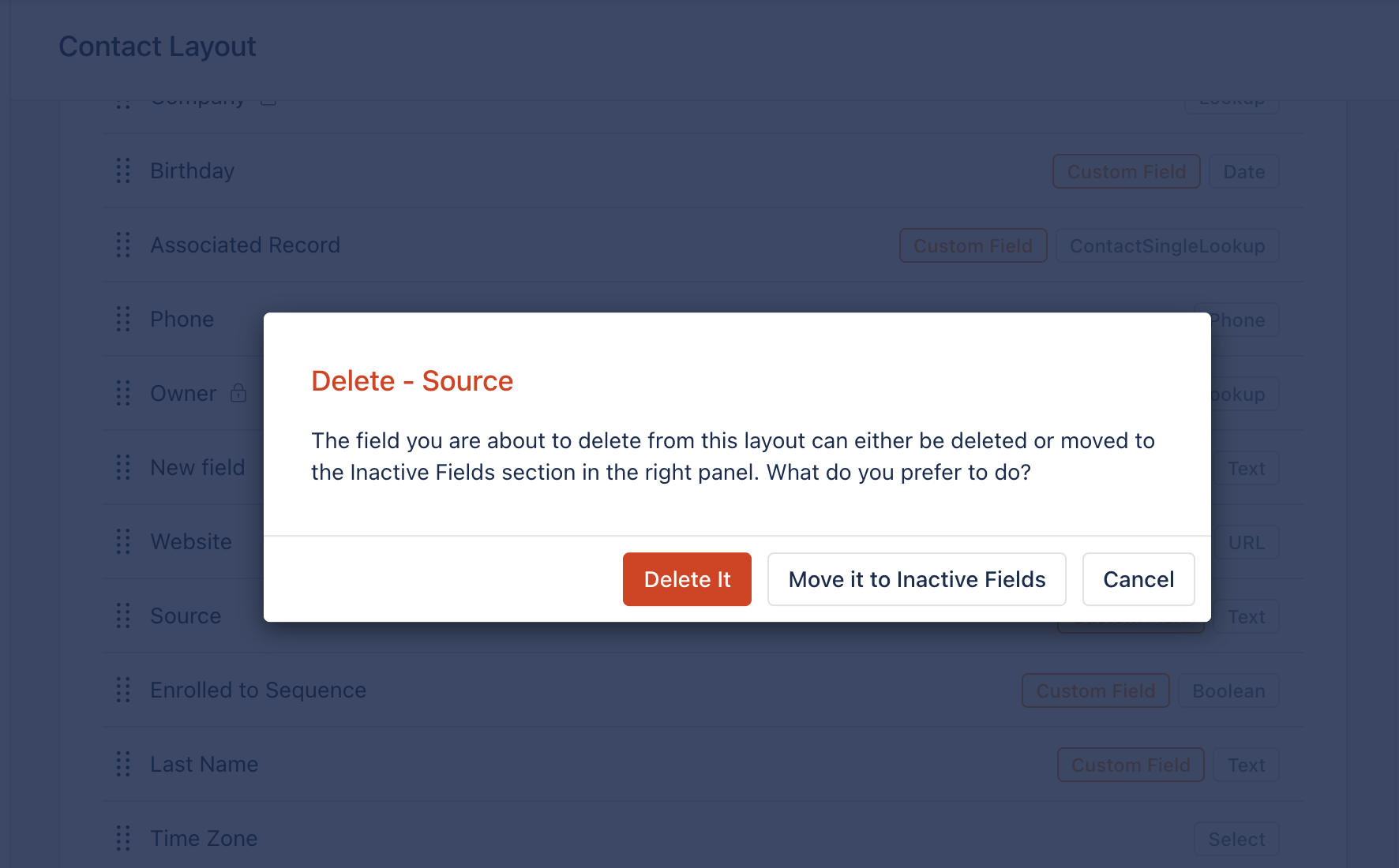 Note:
If you don't want to delete the information in the field then move it Inactive Section.

The field deleted once cannot be recovered the information in the fields will be deleted as well.