To edit/delete the custom field:
Click on Profile Icon >> Setup.
Under Customisations, Go to the module whose custom field you want to update.
Hover on the custom field.
Click on Three Dots and it gives you an option to Edit or Delete the field.
Edit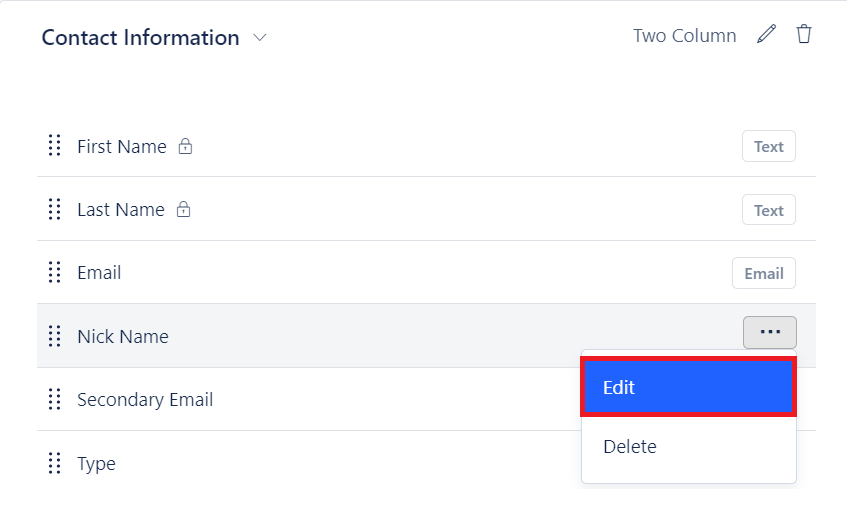 Delete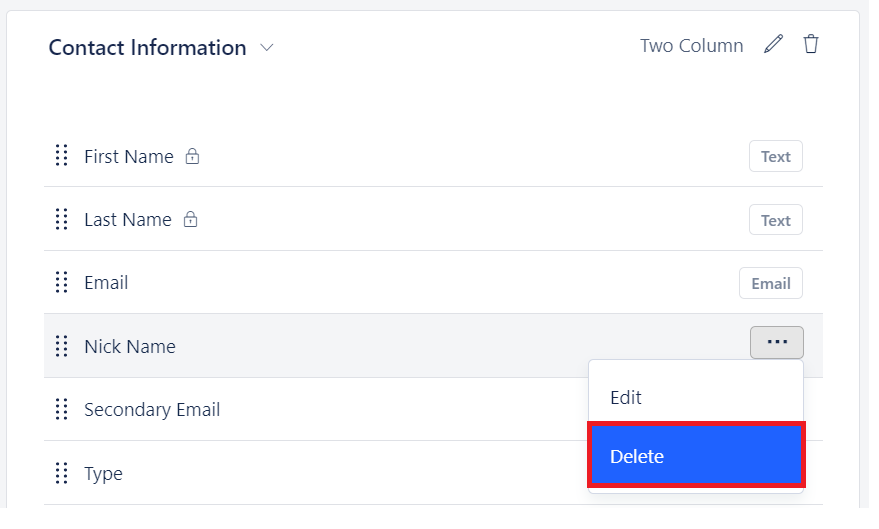 Confirm Action: Once this action is performed all related data will be lost and would not be recovered.