Sections are useful for grouping fields together. If you want to create a section where all relevant fields should appear in the Form, a section is a way to achieve it.
For Example:
Section Name: Social
Fields: LinkedIn, Twitter, Instagram, Facebook
Click on the New Custom Field icon on the drop-down arrow
Click on Add New Section

Provide a Section Name

Select layout option to render fields in one or two column layouts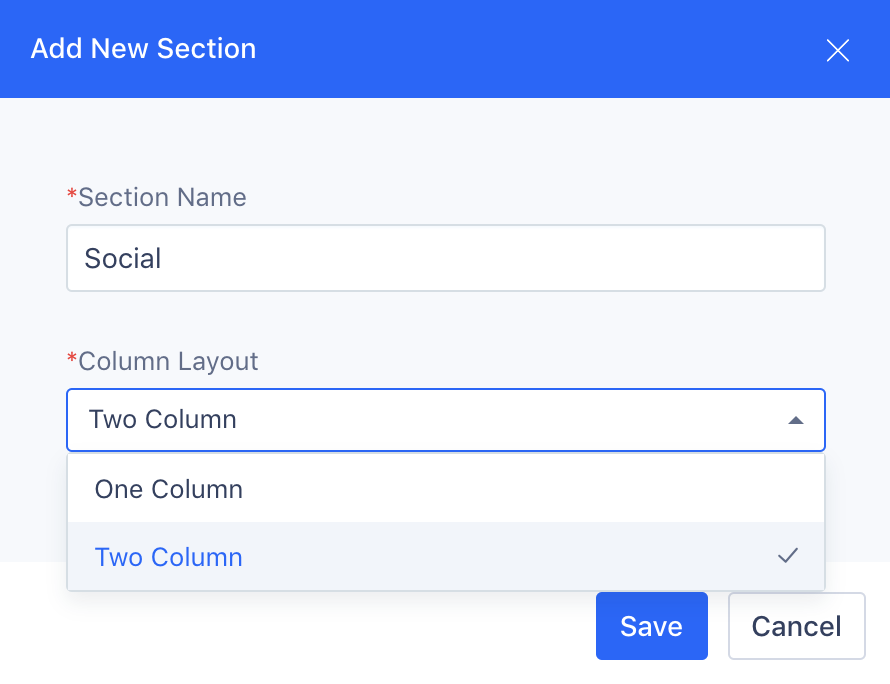 Upon configuration, this is how your Section with Fields should look like.