Note: Only available in Boost Plan. Only a user with an "Admin" role can perform this action.
To create a team:
Click on the profile icon top right corner

Click on Setup

Go to Users and Security >> Teams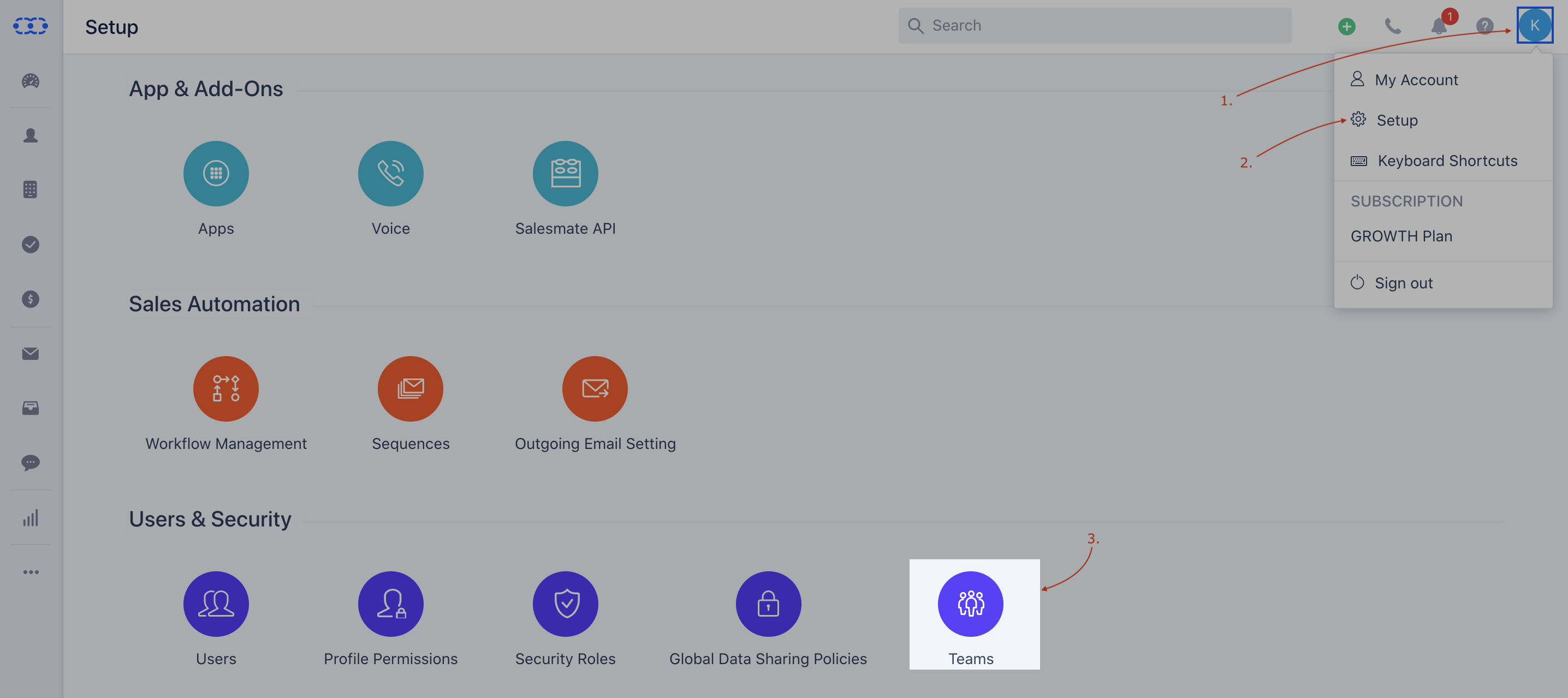 Click on "+ Team" button to create your team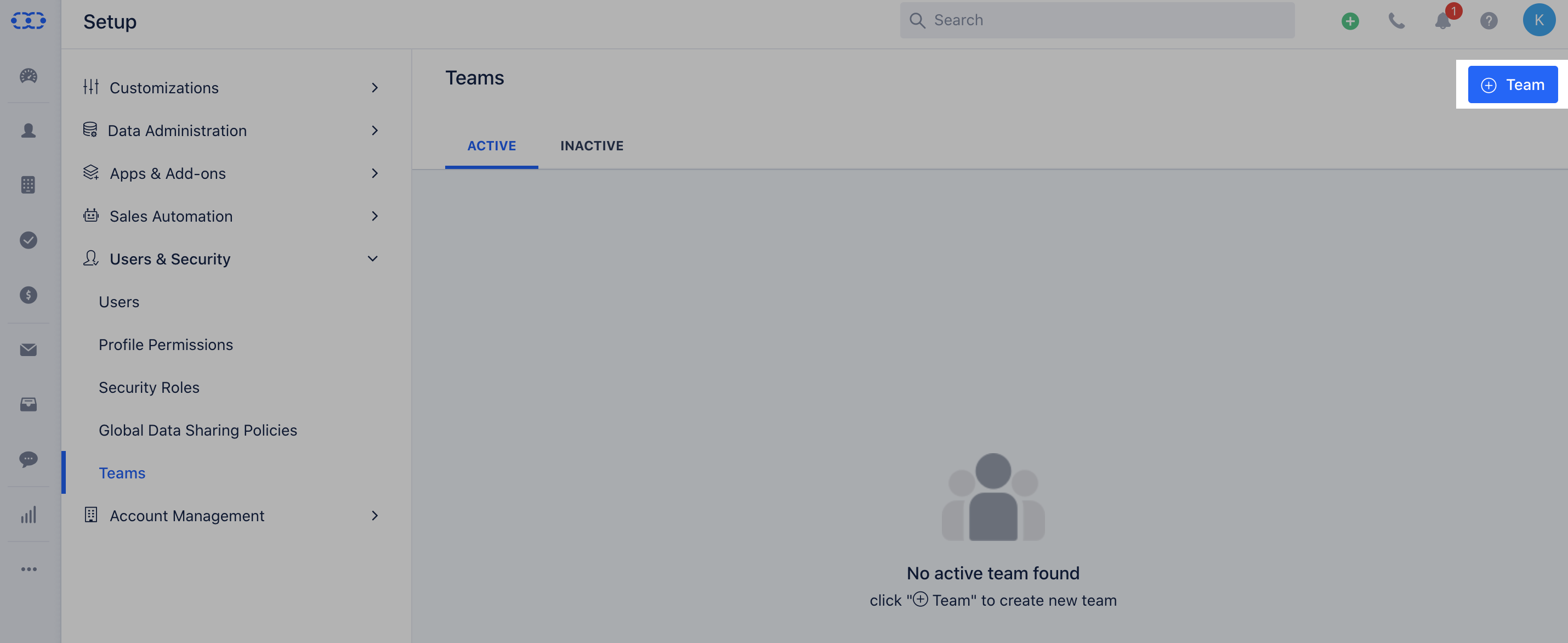 Fill the following details




Name of the team* [ Example: Sales, Customer Success, Projects, etc ]

Description of the team [ Helps you identify what this team is for ]

Select a Team Manager [ An active Salesmate user of your account who gets the right to add other members to the team ]

Add Teammates* [ Select the list of users who will be part of this team. At least one ]

Click Save.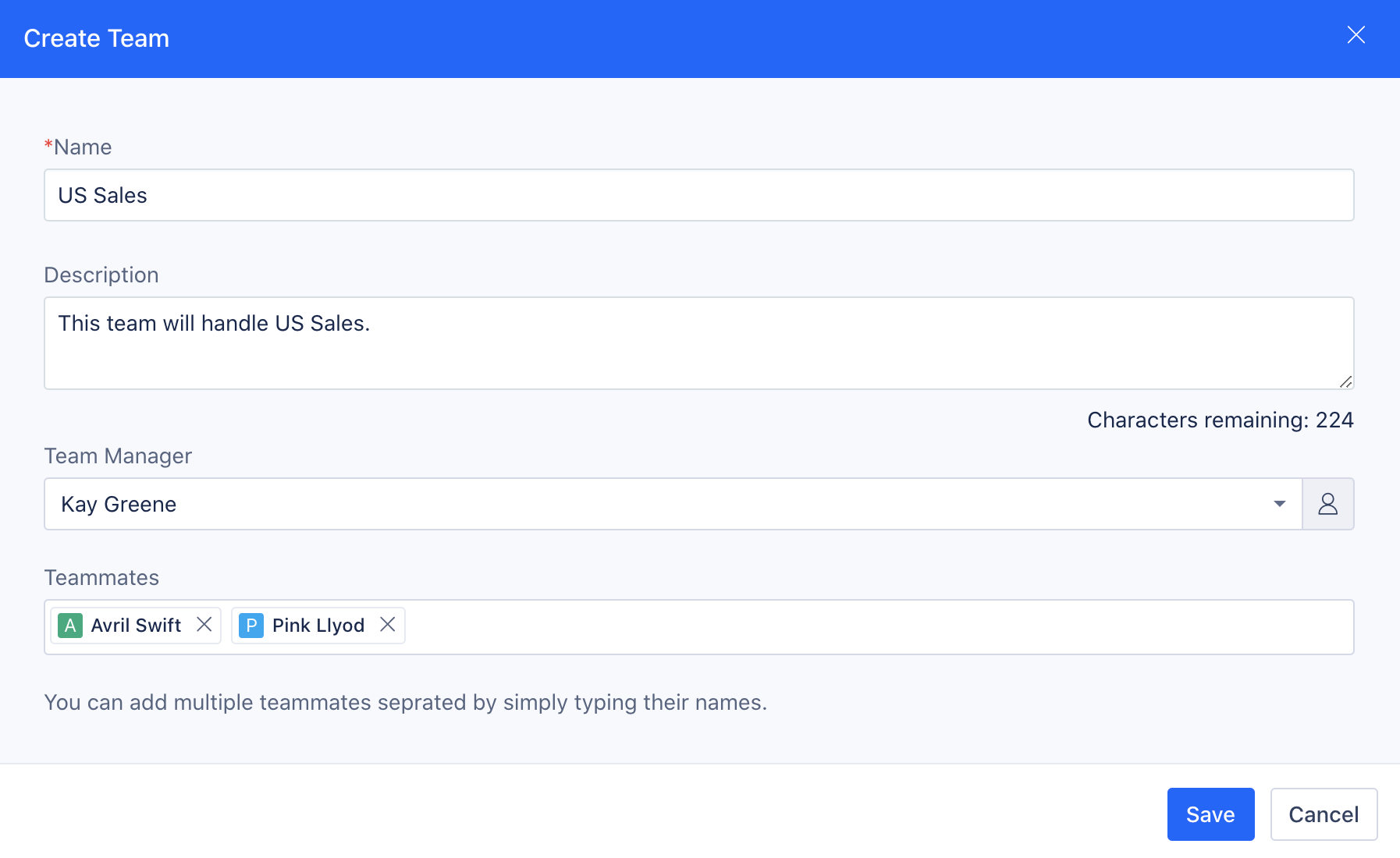 Once created the Team will be listed in the list of "Active" teams

You can click on the Team Name to view its details over a pop-up