Note: Only users with an "Admin" role can perform this action.
To edit a Team :
Navigate to the Profile icon on the top right corner
Click on Setup
Head over to Users and Security
Click on Teams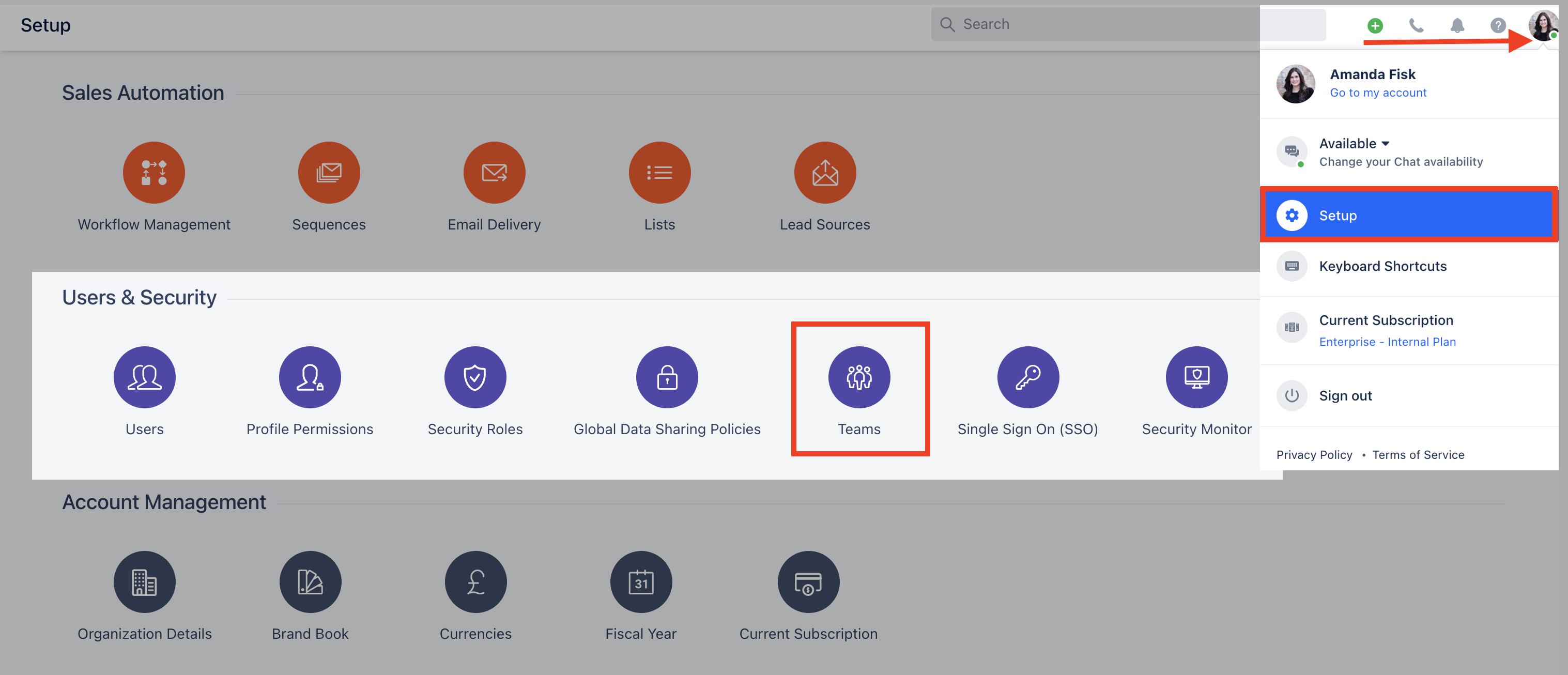 You will find a list of already created teams (if created in prior)

Click on Edit to change/update the field values.

You can update the fields as shown below.

Click on Update to save the changes.