Records (contacts, companies, activities, and deals) can be filtered by Teams
To filter records by Teams :
Let's take an example of filtering contacts by Teams

Go to Contacts Module
Click on Filter (funnel) icon to filter the records

Click on Add filter and select "Owner" and from drop-down menu choose "User belongs to".

Select any of the pre-created active teams

You will get a list of all records owned by the user belonging to the selected team.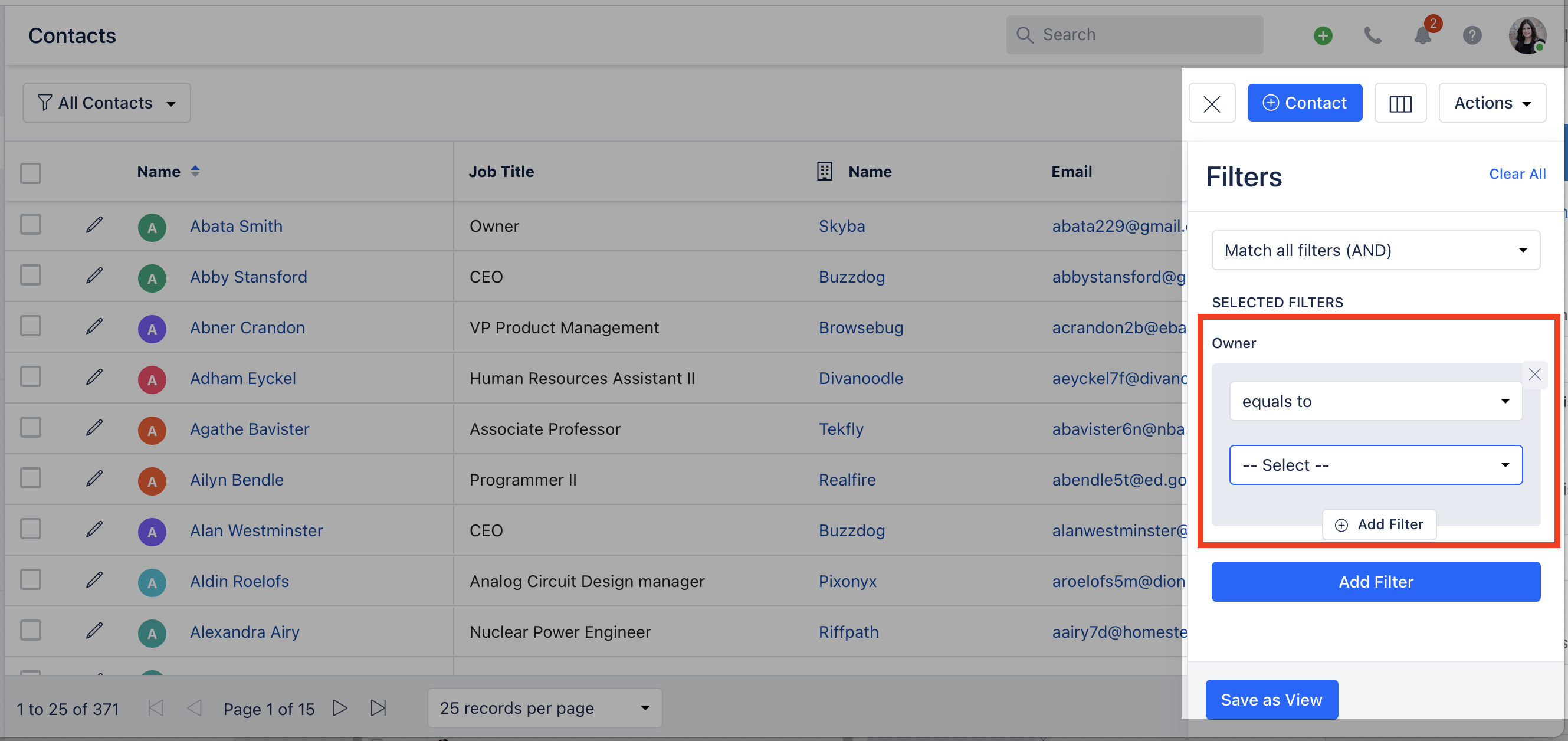 Note :
You can create similar filters for other modules (companies, activities, and deals) as well.

While creating a new filter only active teams will be listed.

While editing a filter, if the current team has been

deactivated

, then you will be able to see it on the list.

You can also utilize the team's feature under your automation.

Learn

more

If the Team has been deleted

then opening the filter will show a blank value.