A dashboard makes it easier to organize widgets and reports in one place for a quick view. Salesmate brings you the next version of the Dashboard with more features and
With Dashboard 2.0, you can create new dashboards for different reporting purposes, share dashboards with other teammates or users, and schedule, clone or delete existing dashboards to stay organized.
You can add any of the pre-defined widgets to your dashboard, or create a new report and add it to the dashboard.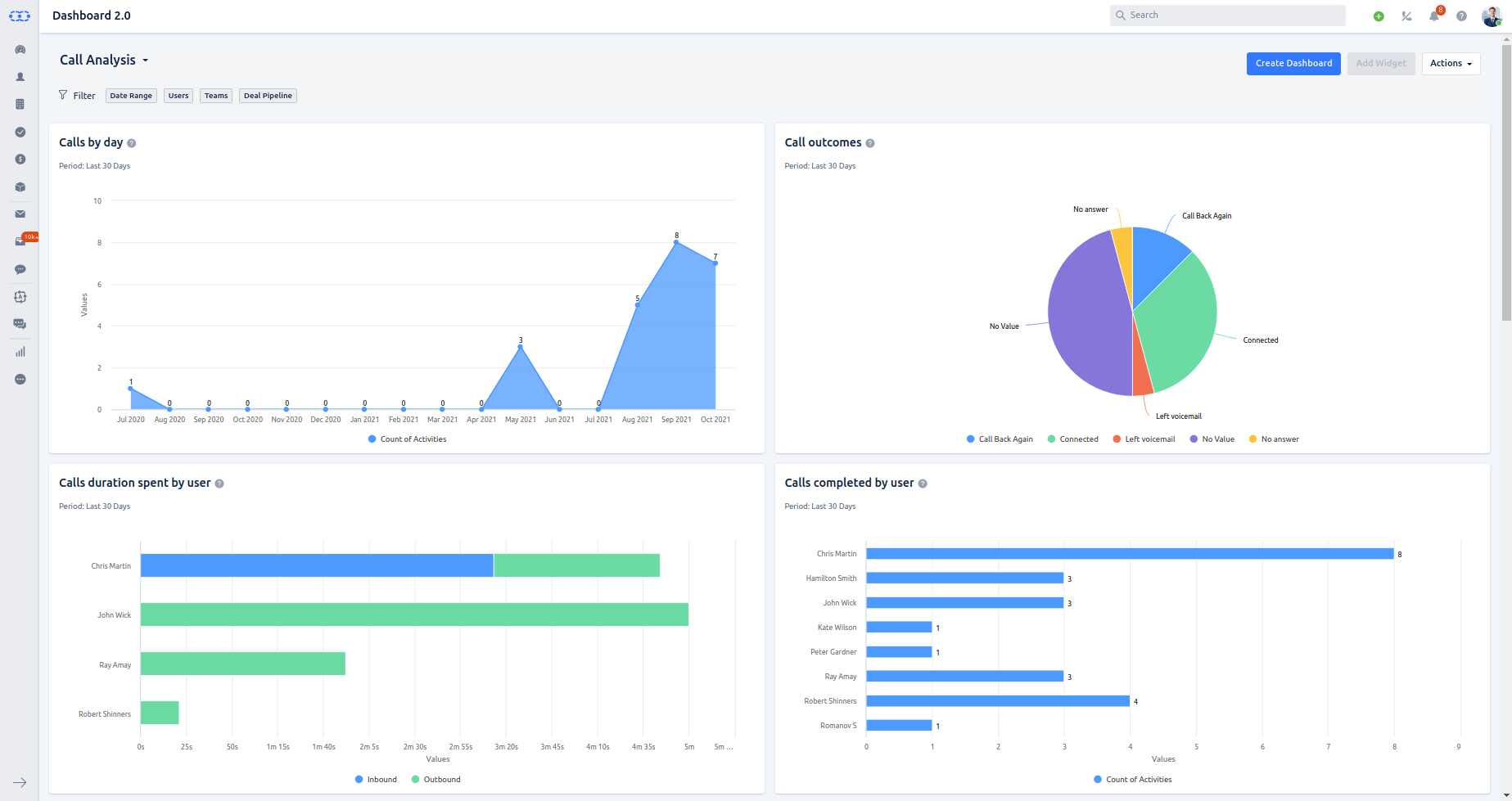 You can also create a dashboard from the dashboard templates provided in the system.
Create Dashboard
Click on the Create Dashboard button to create a dashboard, then you will get options in the Dashboard library to choose the type of dashboard you wish to create. As of now, there are the following options:
Blank Dashboard - Choose this if you want to build your dashboard with scratch.
Sales Overview Dashboard - This dashboard focuses on the overall performance of your sales team
Default Dashboard - A default dashboard template that focuses on the required activities.
Once you have selected the type of dashboard you want to create, then you'll have to customize a few options:
Define Dashboard Name - Provide a name to your dashboard that describes it best.
Set Dashboard Privacy - Provide access to the dashboard by making it public or sharing it with a team or few teammates. You can also choose to keep it private to yourself and the admin.
Manage Widget Privacy - This permission will enable others to modify widgets that are added to the dashboard, but it can be configured only when the dashboard is not private.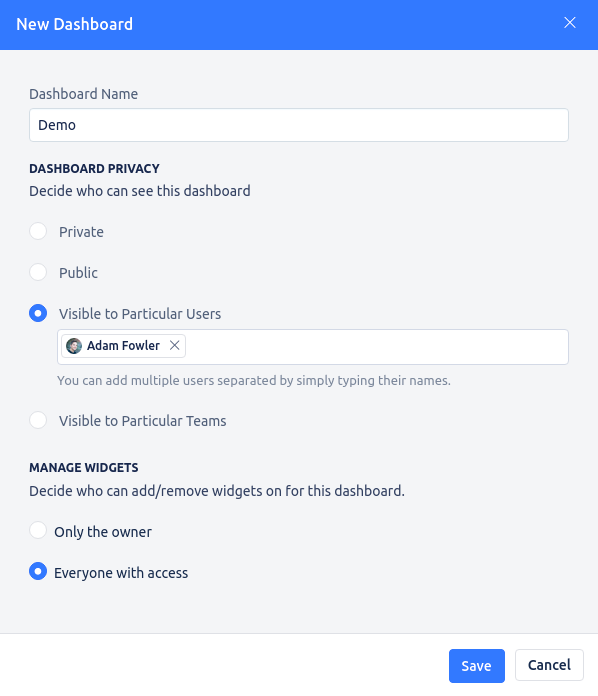 Permissions for Dashboard 2.0

View (A user can view the dashboard).
Create / Edit (A user can create and edit the dashboard).
Schedule (A user can schedule the email )
Manage all dashboards.
Note:
Dashboard 2.0 is only available in Boost and Enterprise plans.

If you have created any dashboard with Team permission and you are switching to any plan which doesn't support teams, then your dashboard will fall back to the public dashboard.