To Create Automations in Salesmate, A User must have "Manage Automation" rights.
To check rights follow the below-mentioned steps :
Click on Profile Icon
Go to Setup
Users & Security
Profile Permissions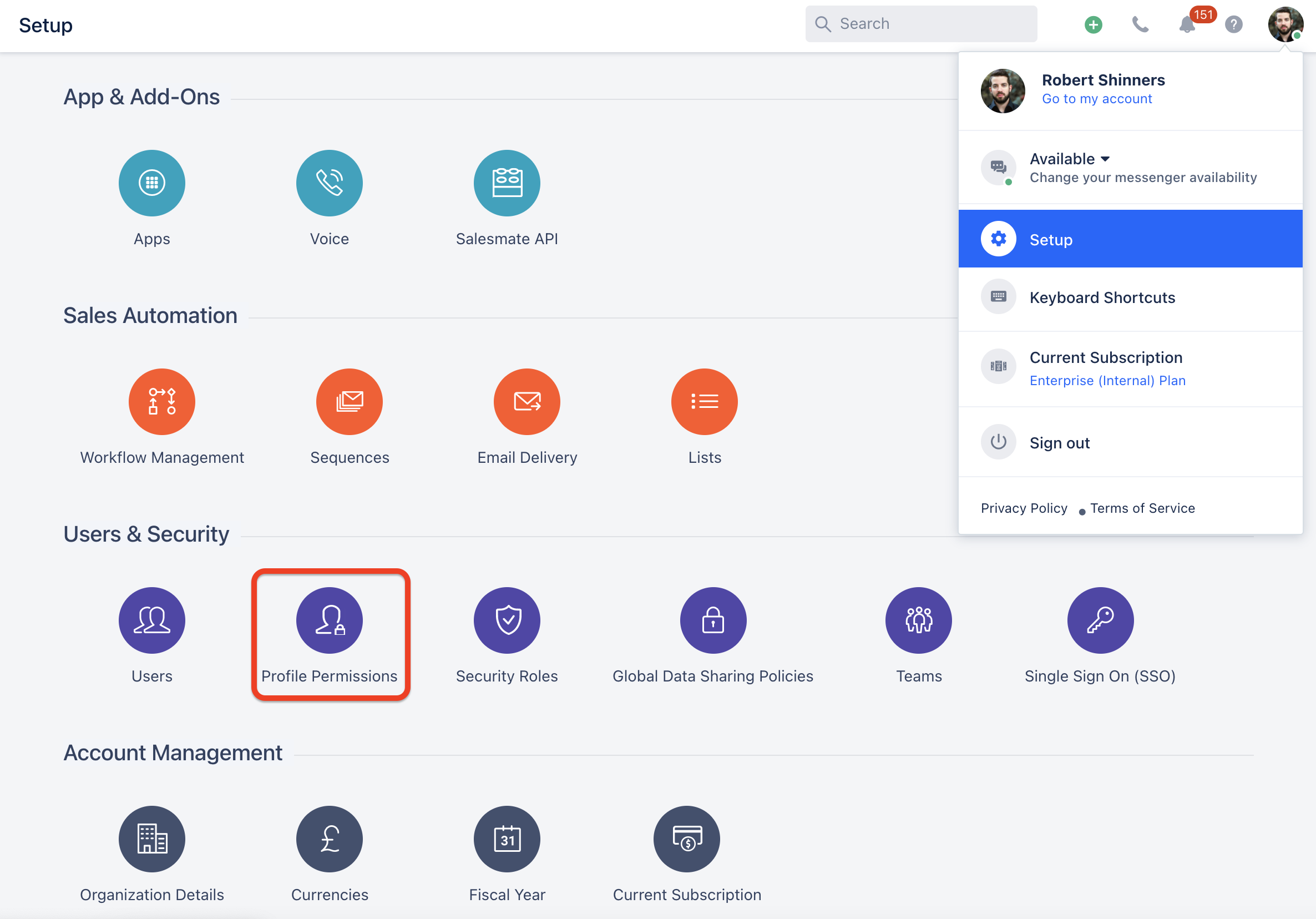 Edit the relevant Profile
Under Admin Operations Label Enable - "Manage Automations"

Once the Profile Permissions are set, Automation can be accessed from :
Go to Left Menu Panel
Select Automation
Click on "Create your First Automation"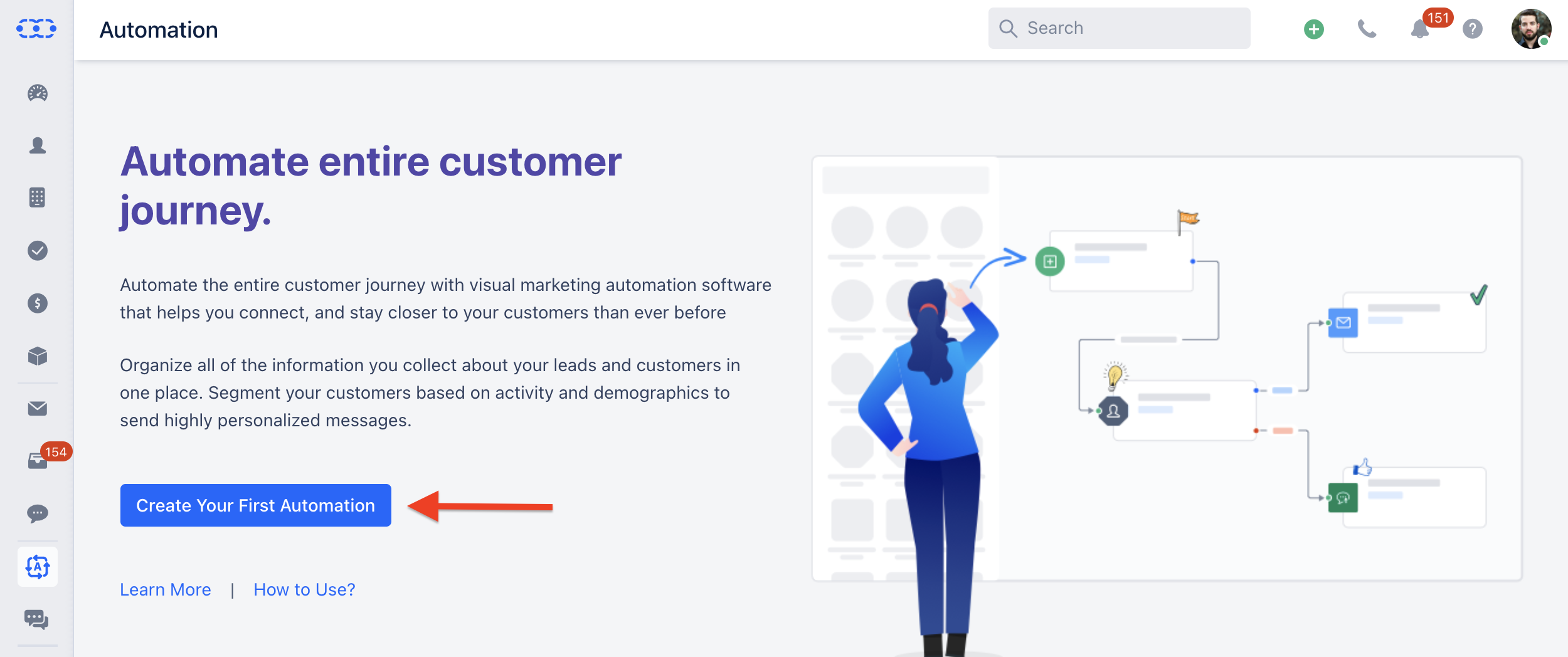 Automation contains the following components:
Triggers - Process Initiators which brings a record inside automation flow
Conditions - Let you build a complete flow and exit points for automation.
Actions - Perform the business action to achieve your required results.