Note:
A user will require "Manage Automation" rights to create an automation journey.
Learn More
With Automation Journeys, you can automate your marketing and Sales flows using a visual drag-drop builder.
You can set your trigger criteria to automatically enroll records like contacts, companies, deals and activities to an automation journey. You can take actions on primary or associated records (E.g., Updating contact associated with the Deal), enrolled in the journey.
Quick Video Guide:
Please note that automation is available as an additional add-on. So you will require to activate the automation journey module.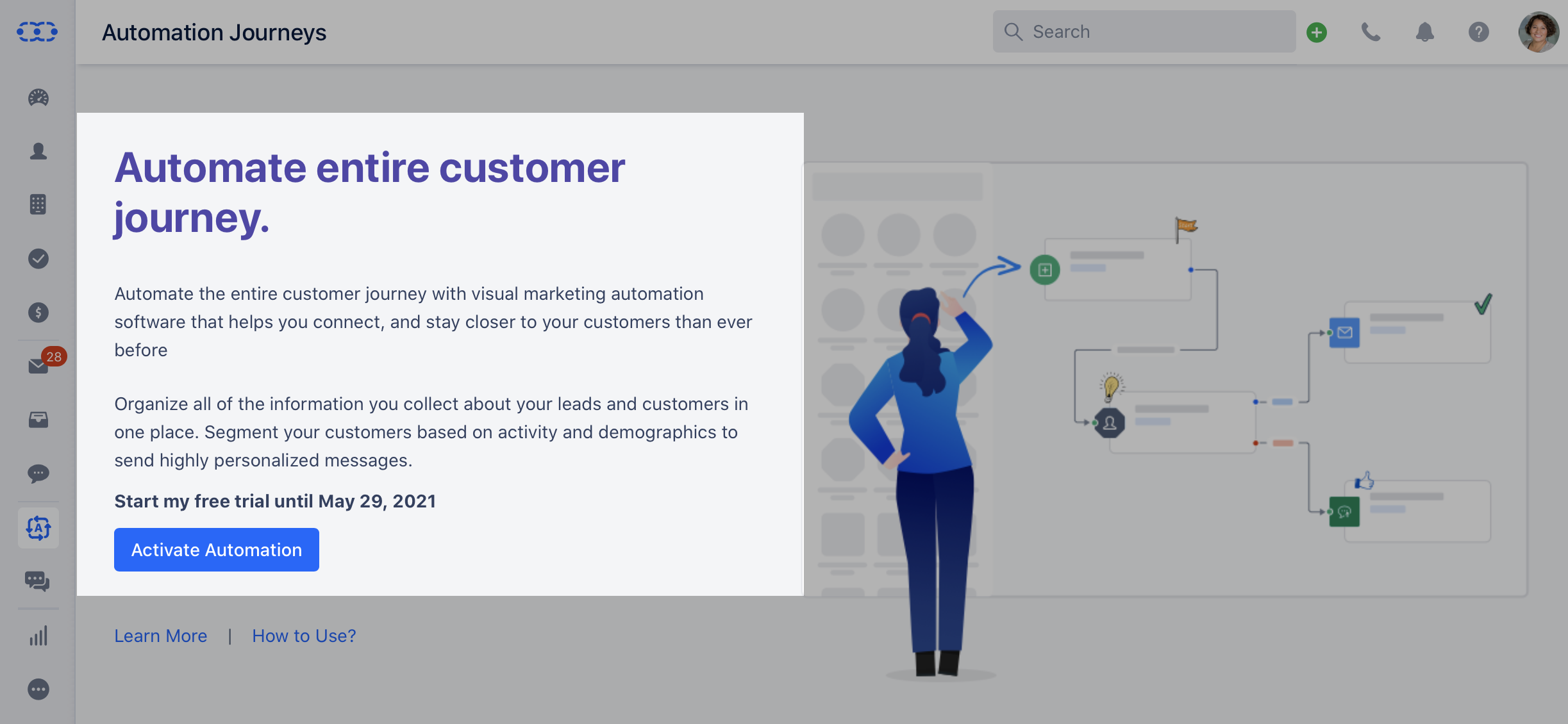 Once you have activated the Automation Journeys module, you can create the new automation by clicking on "Create your First Automation" or the "Create Automation" button available at the top right corner of the page.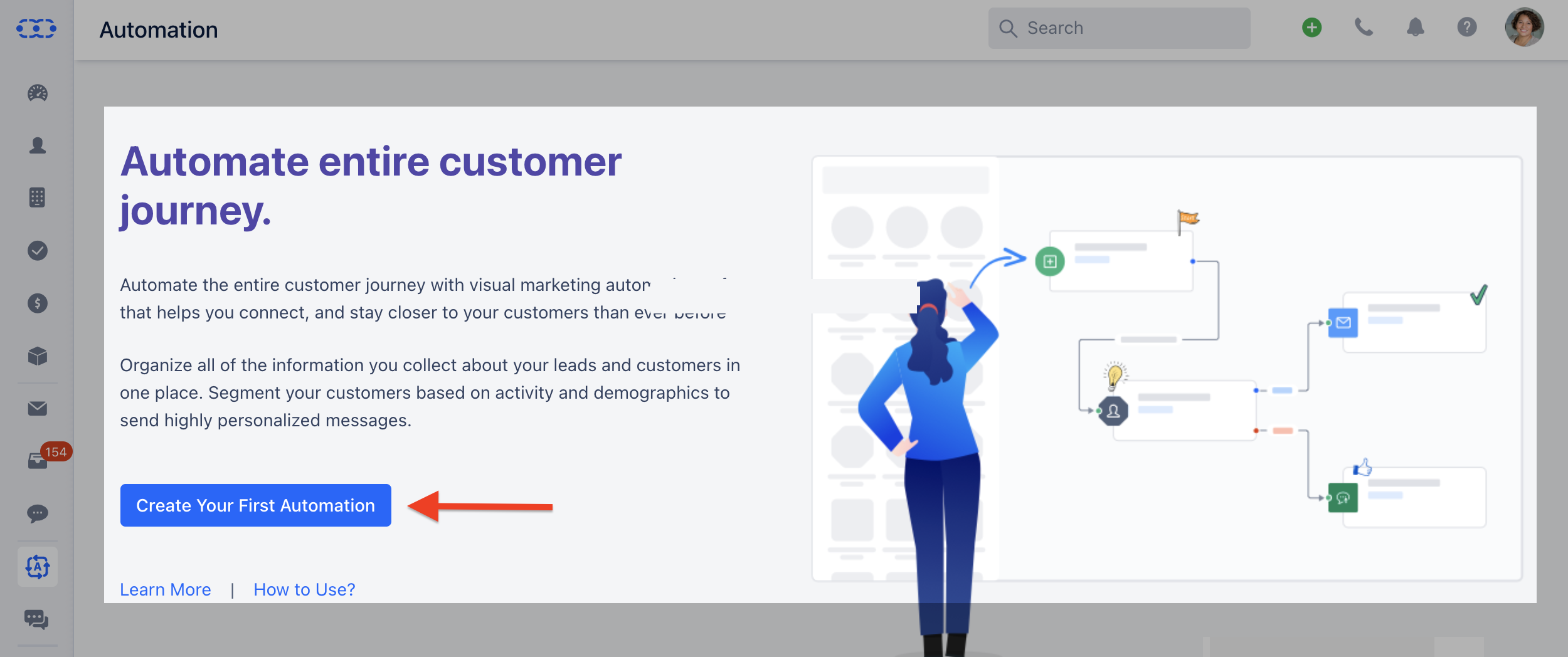 or
To the page where you can create your first automation journey by clicking on Add Journey button or can just select one from the pre-build journey templates if they suffix your requirements.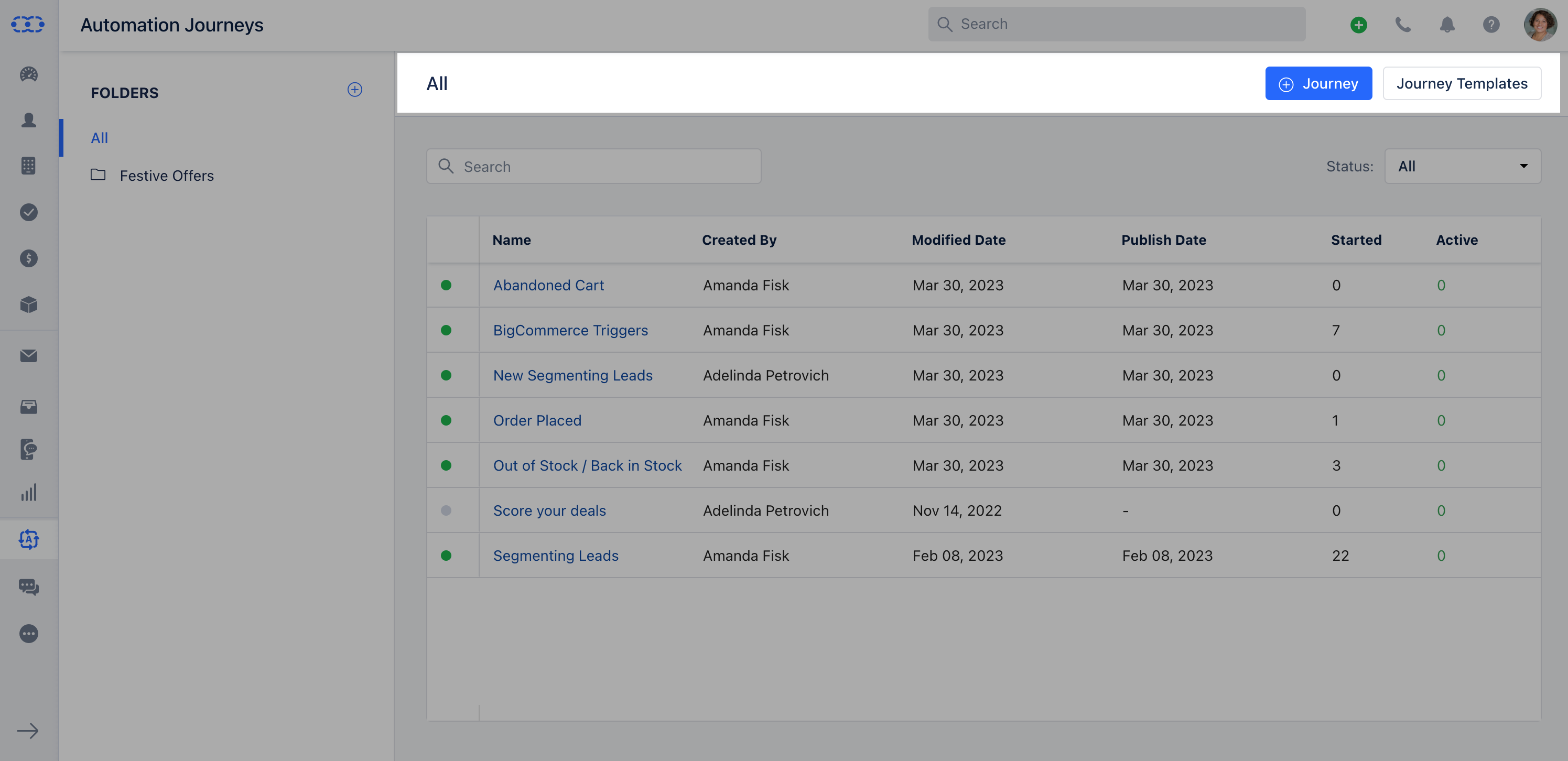 You are directed to a new screen with a visual automation builder tool, whereas you can drag-drop different automation steps and build a marketing or sales journey based on your requirement.
The automation journey consists of triggers, conditions, and actions.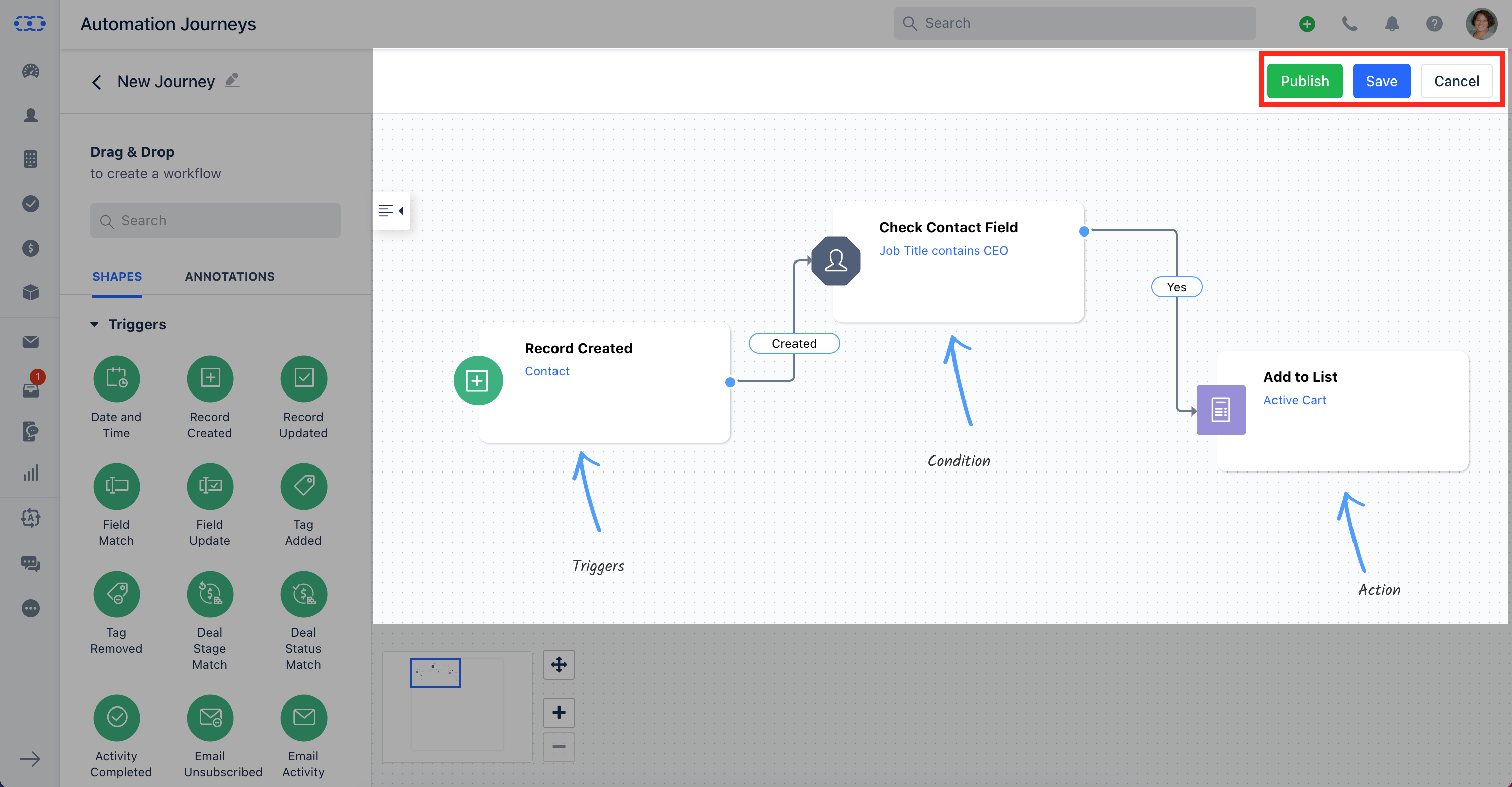 Triggers

-

Starts automation journey

Conditions

-

Let you build a complete flow and exit points for automation.

Actions

-

Perform the business action to achieve your required results.
Once you have created your journey's flow, you can click on Publish button to push the automation live. You can monitor enrolled records in an automation journey using Automation Logs.