Trigger Point
Starts the journey when contact is added to the list.
How to use "Added to List" Trigger?
Lists are used for the manual segmentation of your contacts. Added to list trigger helps to perform a set of collective actions when you add any contact to the list.

Once added to the board and upon clicking the trigger; you will be asked with following option/condition
Select the List:The list on which you want to run the automation
Select one of the condition:


Current- Run the automation for the contacts who are part of the list at the time of automation publishing
Upcoming- Run automation for the contacts who will be added to the list after automation publishing
Ongoing- Run automation for the current as well as future contacts added to the list
Go ahead and add further conditions and actions to your journey.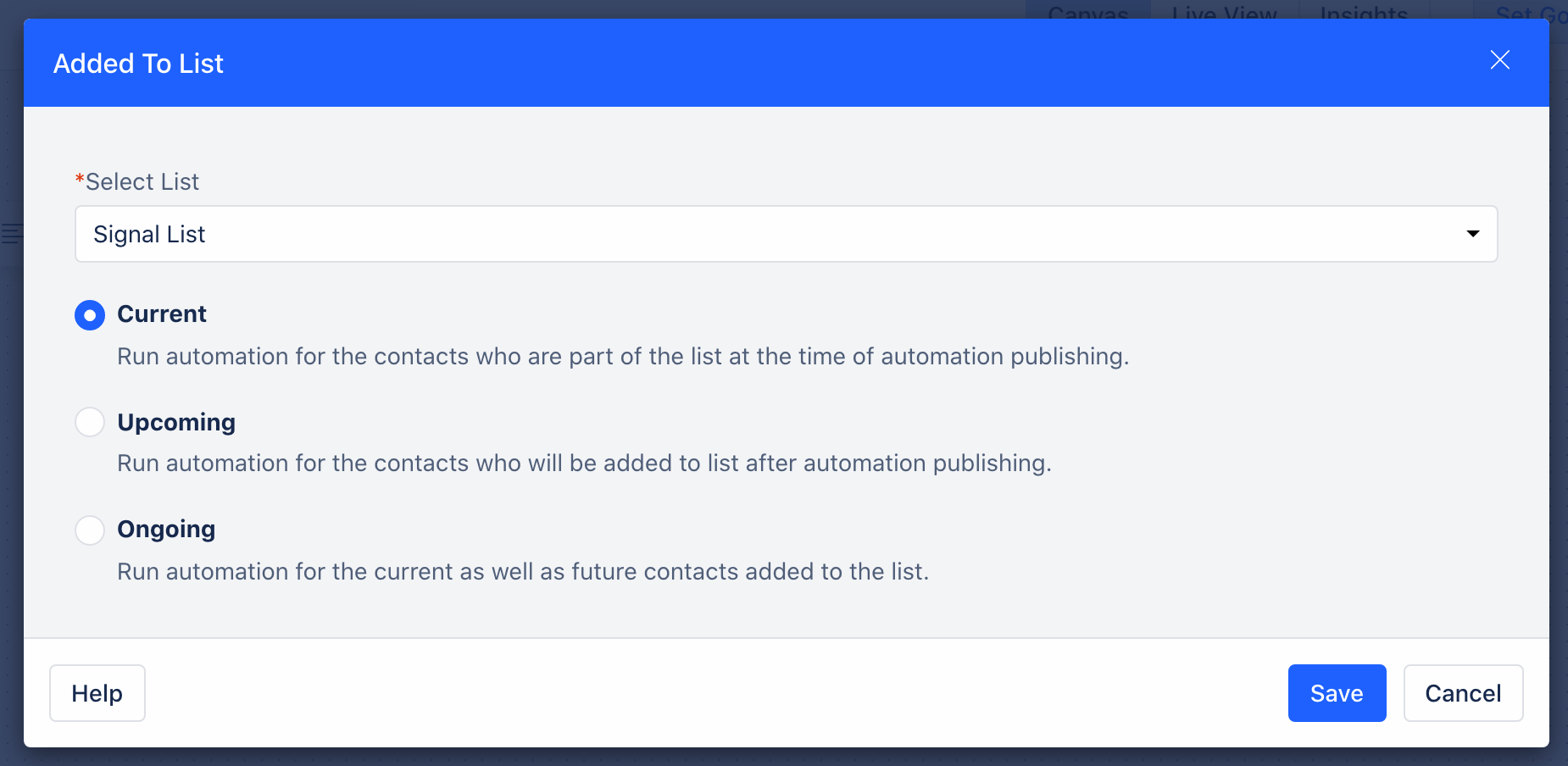 Use Case

You want to send series of emails to the leads who show interest in a particular product or service. These leads can come from multiple sources, E.g., Inquiry form from the website, Facebook Lead, or interest shown over the chat. And these sources might change with time. So you don't want to keep updating your automation journey.
In such cases, you can use the "Added to list" trigger. So, whenever there is a new lead, you can automatically or manually add that contact to the selected list, and it will flow through the automation journey.