Automation Logs gives you insights about records passed through the Automation Journey.
To check the automation logs in Salesmate.
Go to "Automation" on the bottom left of the Menu bar.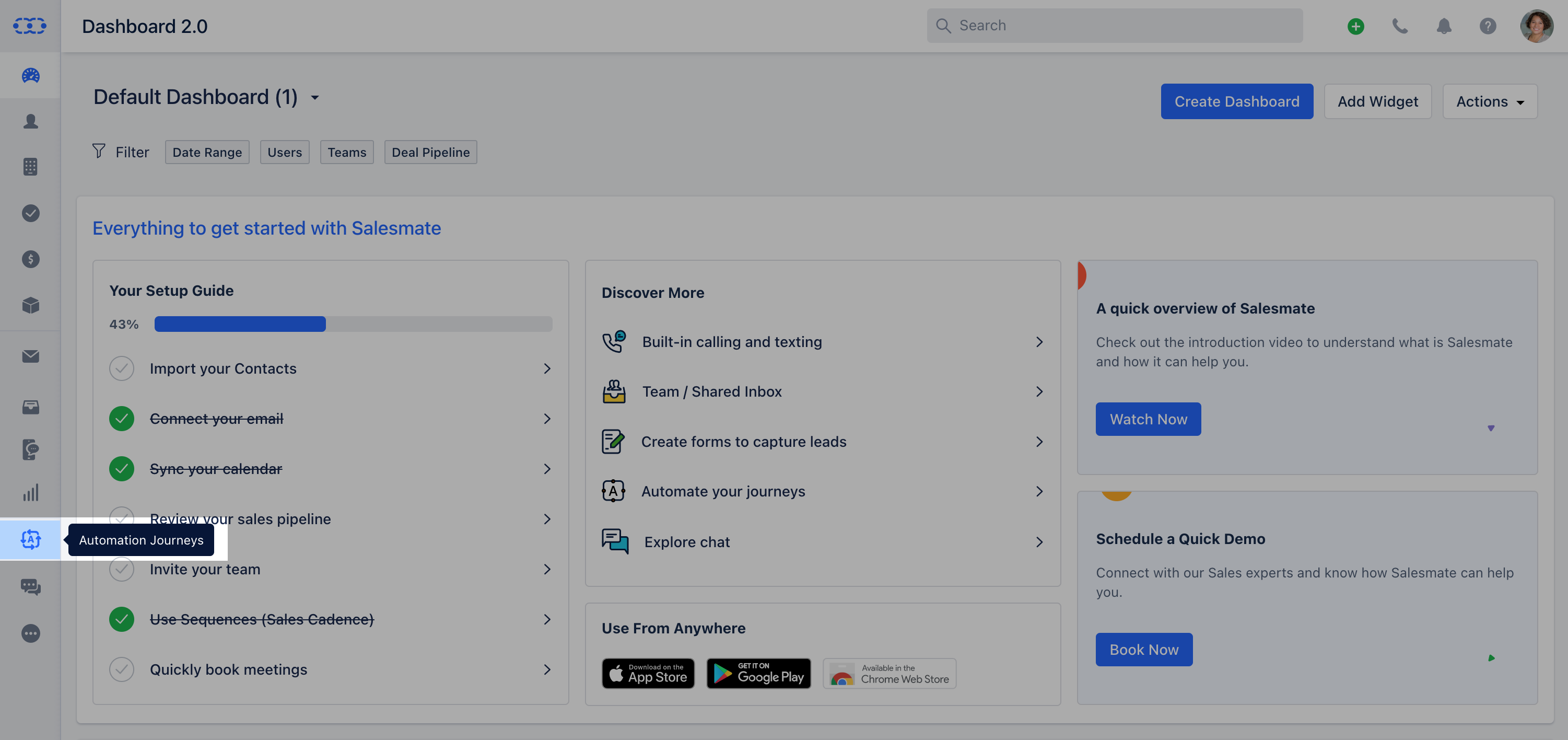 Find your Automation and click on the title.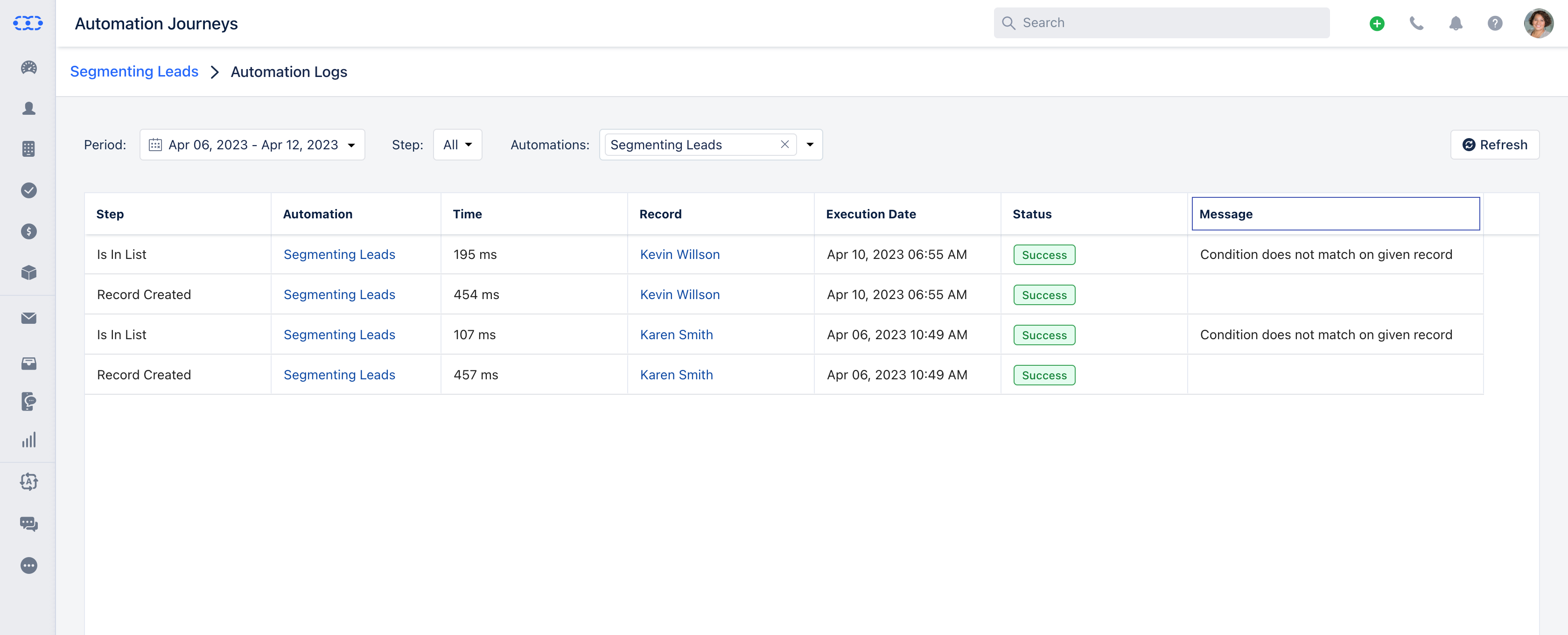 Click on Actions button at the top right corner
Choose Automation Logs
You will be redirected to the new screen showing logs for your Automation Journey.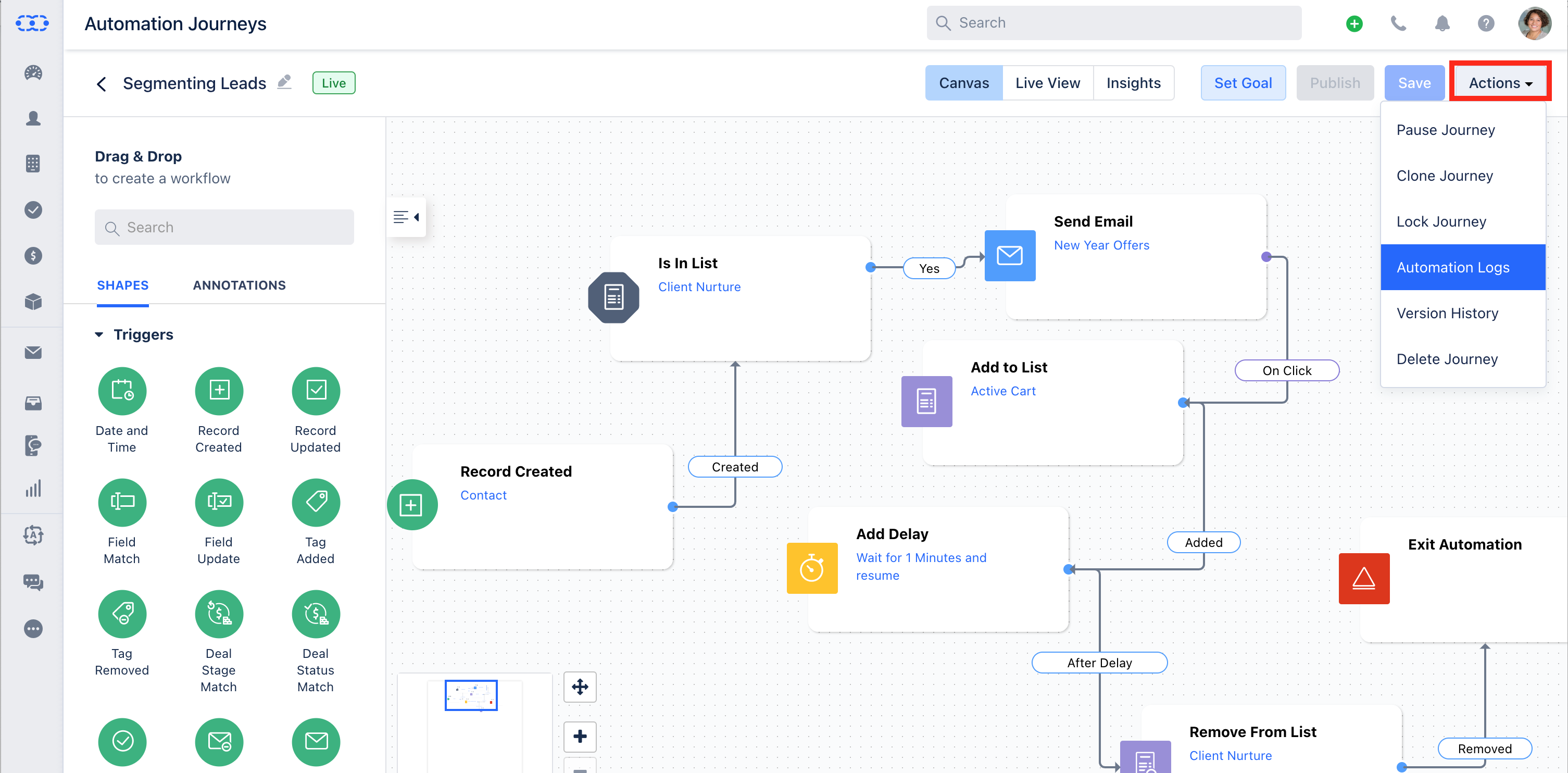 On the Automation Journey logs, you can view the events of the past 90 days. Logs older than 90 days are auto removed from the system.
The logs are displayed based on their execution time. The latest action log will appear at the top.
The action log grid displays the following information:
Step:

It can be a trigger, condition, or action of that automation journey.

Automation:

Name of the Automation Journey at the time of the event.

Time In Milliseconds:

Time it took to execute the step.

Record:

Name and link of the record which has passed through a particular step.

Execution Date:

Date and Tim of execution of the event.
By default, the system loads the logs of the last seven days. But you can change the period or apply additional filters.
Period:

You can filter by period. You can change the period and can view records of the last 90 days.

Step:

Filter by step type. E.g., you want to see when email type of actions got executed.

Automation:

You can select another automation journey to view the logs quickly.