You can choose to enable the double opt-in method to verify the subscribers. When a double opt-in is switched on, then a confirmation email with a unique URL will be sent to the subscriber. Once the subscriber has confirmed himself, his record will be created inside Salesmate.

To enable double opt-in for any form, you can do the following:
Navigate to More Icons on the left menu bar.
Click on Forms.
Hover on the form name.

You will see the "Action" button
Click on it and select the Edit option.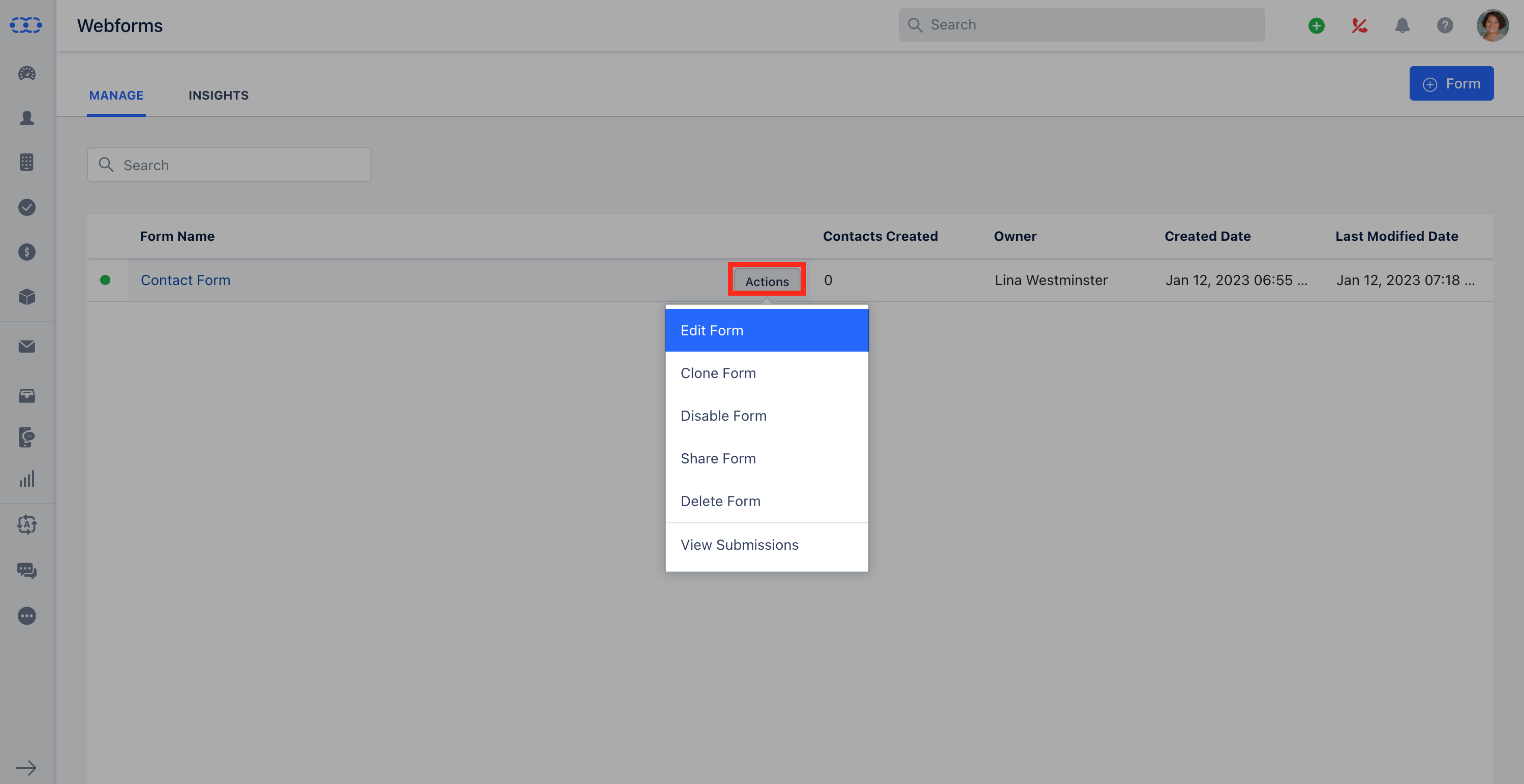 Click on the "Options" tab.
Enable the double opt-in option.

You will also get an option to customize the content of the opt-in email.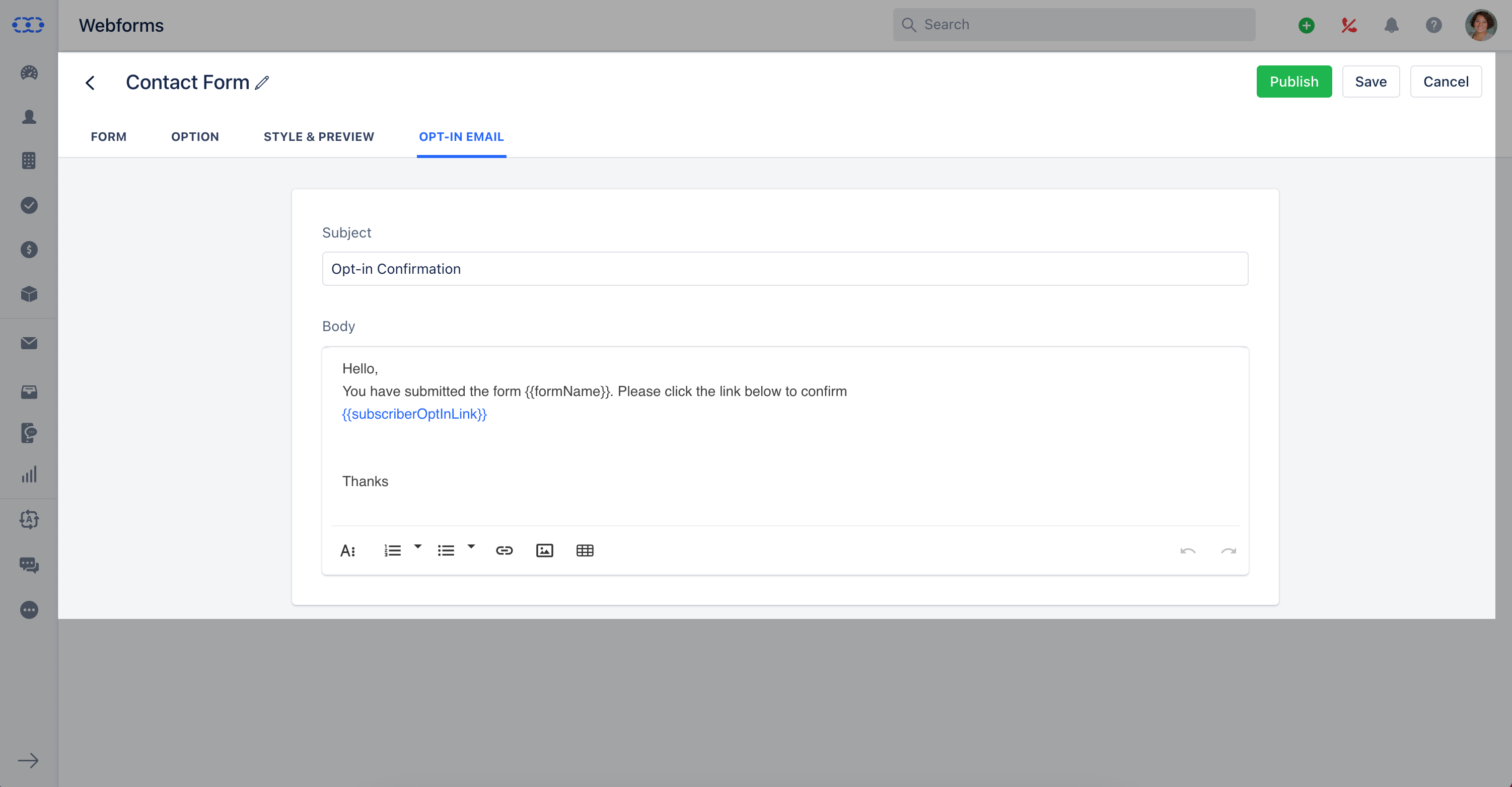 What happens if the subscriber doesn't confirm himself?

When the subscriber submits the form and if the double opt-in is enable, then information is captured intermediately inside Salesmate, but no record is created.

Once the subscriber confirms the subscription, the related contact and other associated records get created inside the Salesmate.