To view the form submissions:
Navigate to More Icons on the left menu bar.
Click on Forms.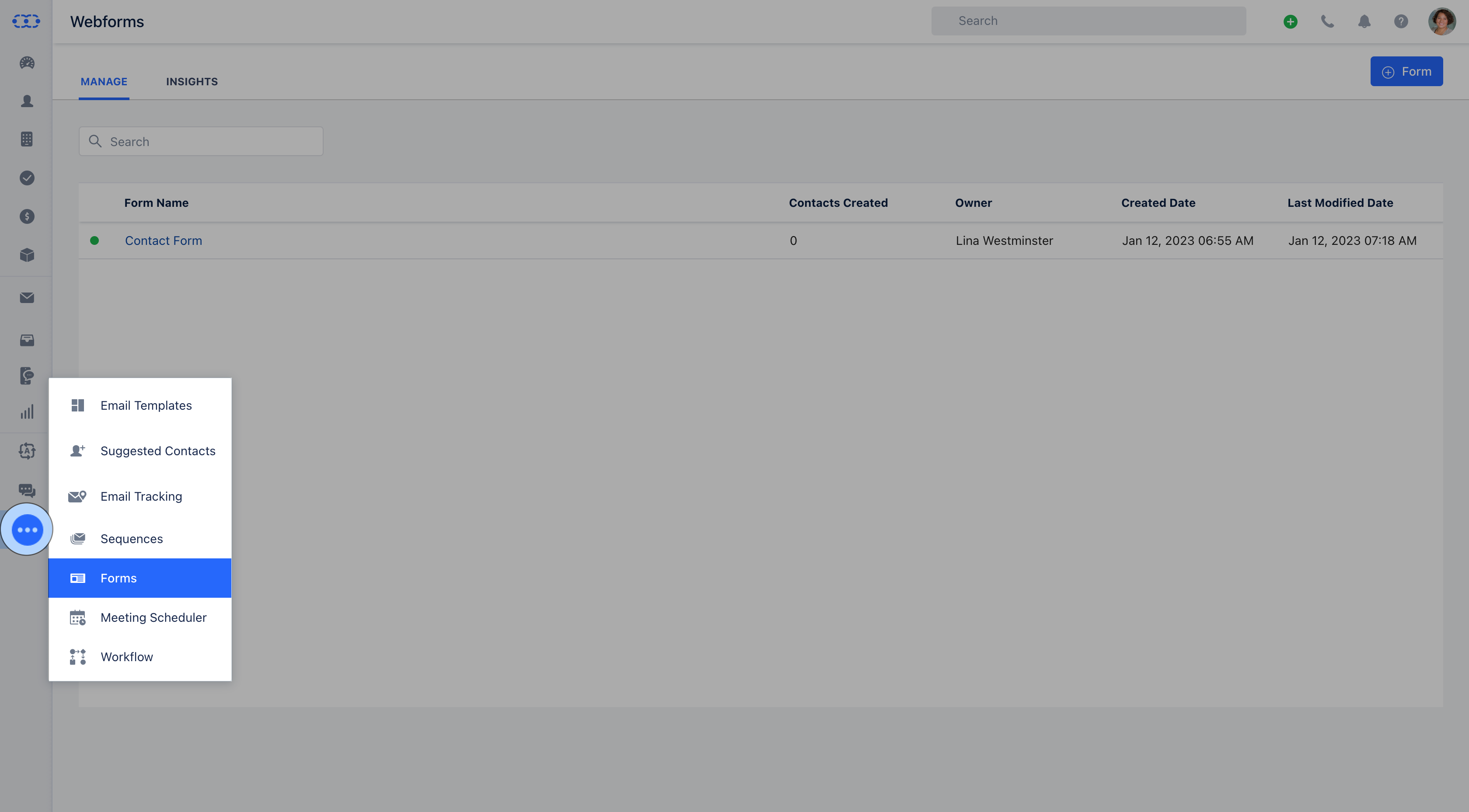 Hover on the form name.
You will see the "Actions" button
Click on it and select the View Submissions option.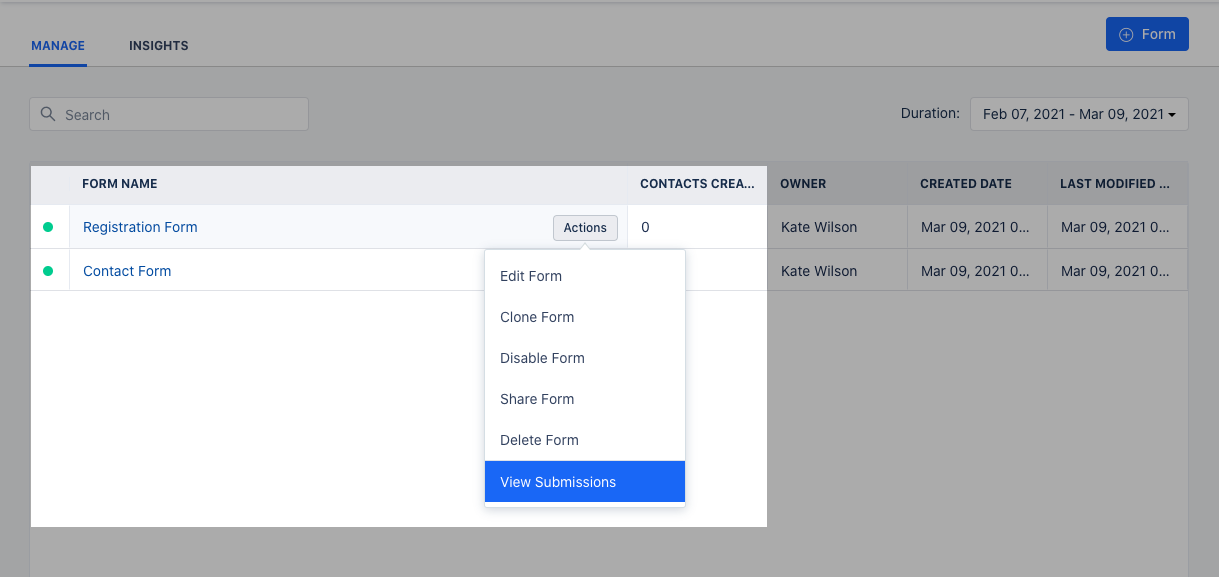 You will be redirected to the form's detail page with the submissions tab selected to see all recent submissions.
To view the detailed submission:
Hover on the name of any record
Click on the View button
A popup will appear with detailed submission info.