Action
This step enrolls contacts to a specific sequence.

How to use "Add to Sequence" Action?
This action is helpful in enrolling contacts to Sequence when we want to send them a set of emails for a sales followup.


Let's drag-drop the Add to Sequence action step on the journey's canvas.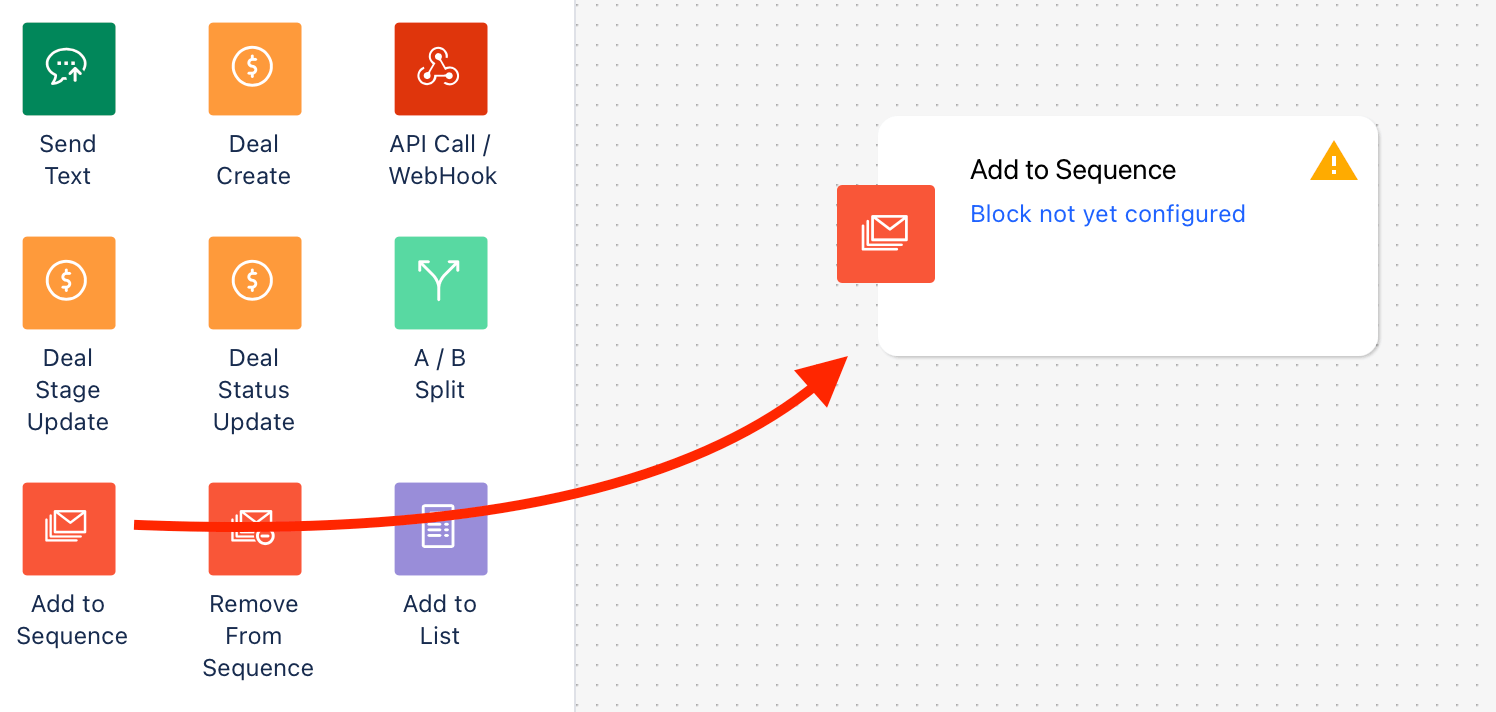 Click on Sequence step to configure the following options
Select the sequence
Select the step from where the Sequence will start
Enrolled By - The user who whose name and email will be used to send sequence emails
From Email - Choose if you want to use user's configured email account or Salemate service for sending emails
From Phone - Choose the phone number for sending text based sequences.
Hit Save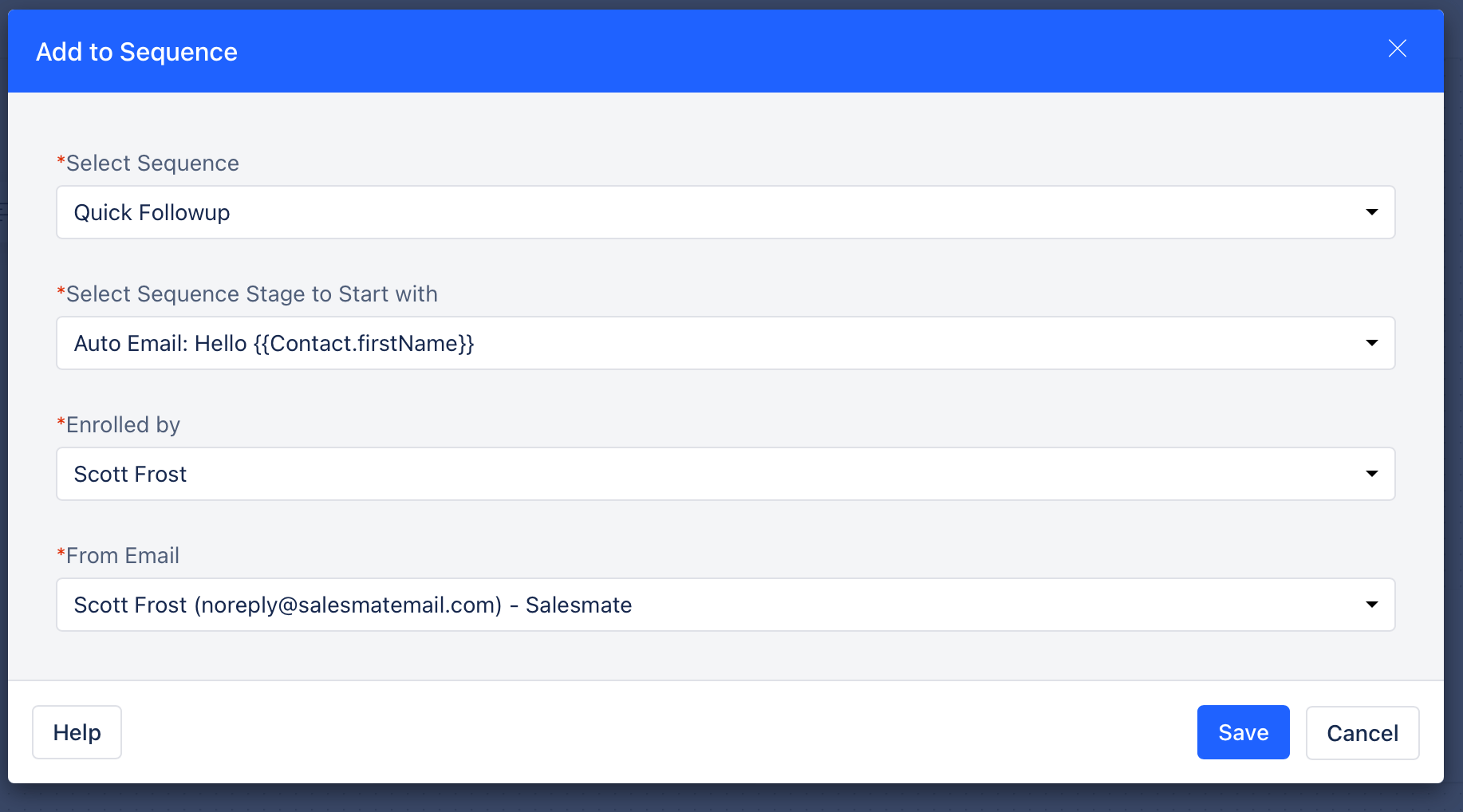 Note: Sequences enrolled via this automation step execute as an immediate enrollment. If you want to run the first step after a few days of the last action, you can consider using Delay Action.
Use Case
Let's enroll the primary contact of the deal to a follow-up sequence once the deal's stage reaches to "Proposal Presented" stage. Here we have chosen a trigger for Deal stage change and then enrolled associated contact to Sequence for automatic follow-ups.

FAQs
Which record gets enrolled when Deal's record triggers the automation journey?
Deal's primary contact gets enrolled in the sequence.
Which record gets enrolled when Company's record triggers the automation journey?
All associated contacts related to the Company get enrolled in the sequence. Please use this step very carefully while working with company records.