This step split the journey flow into two paths.
A/B split is pretty helpful for the following cases:
Marketing Strategies:

You can show different messages to your contacts and check the effectiveness of messages getting a higher response rate.

Record Distribution:

A/B split can be used for manual distribution of records too.
Note: Users with team support inside their plan can also use team distribution policies for better management.
How to use the "A/B split" Action?
Let's drag-drop the

A/B Split

action step on the journey's canvas.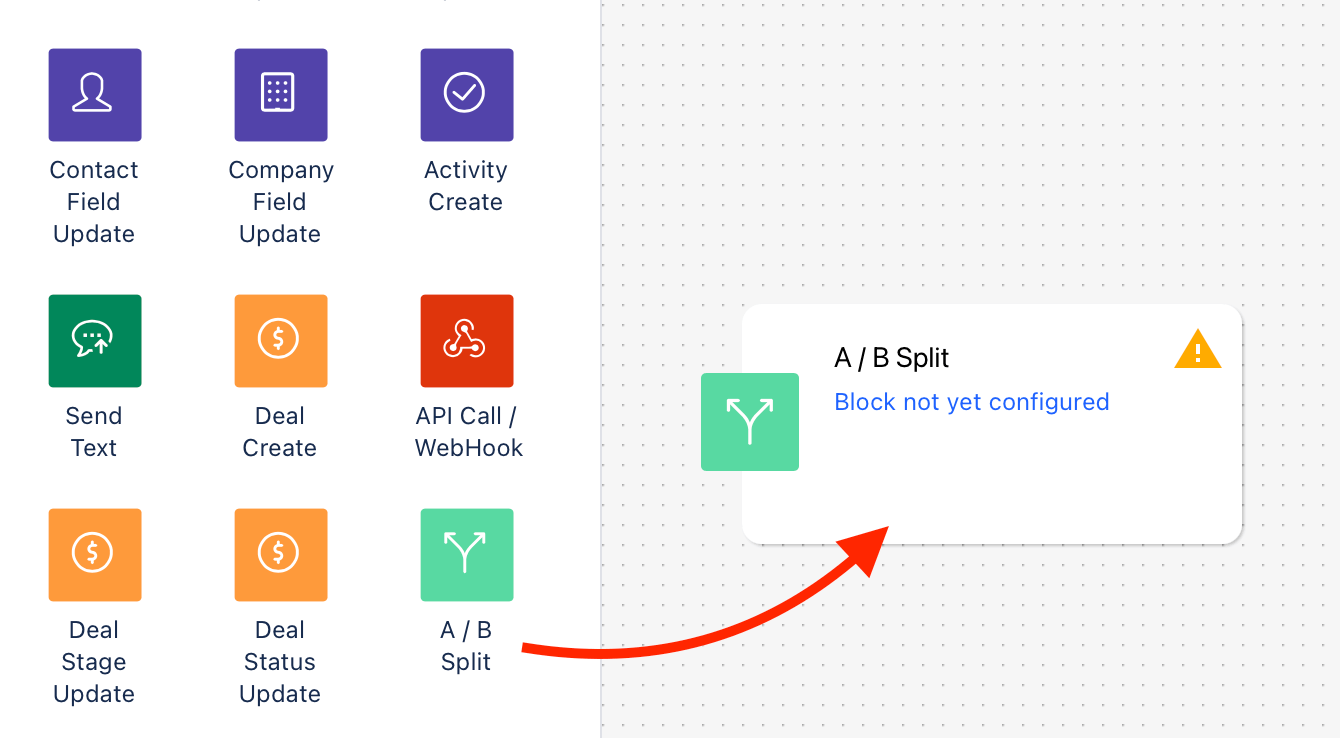 By default, it splits data by 50% on both paths. You can change the split percent as per your requirement. Click on the step to configure split percentage.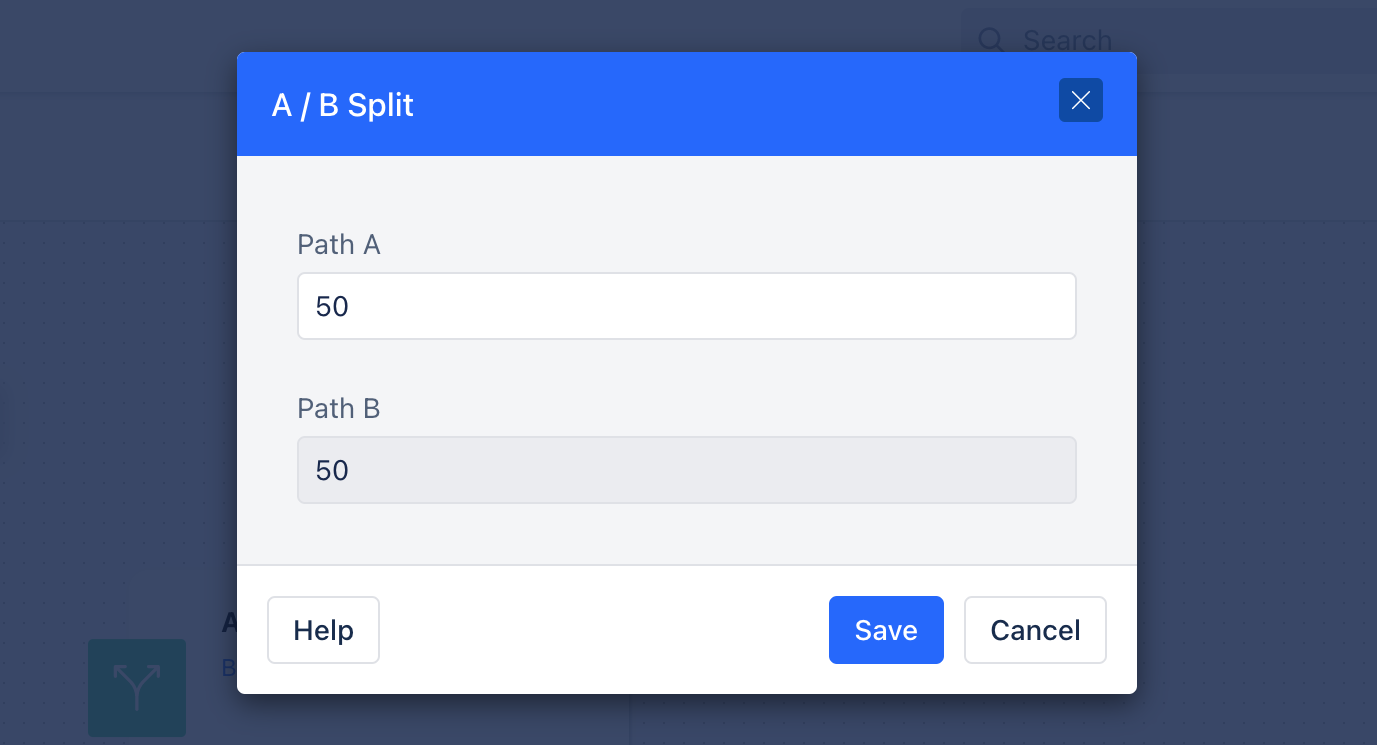 Now connect both A and B paths to another step to complete the setup.
Use Case
Whenever new contacts subscribe to the service, we will split the journey and send them different emails. At the end of we can check the live view and verify the performance of each step.
Use Case 2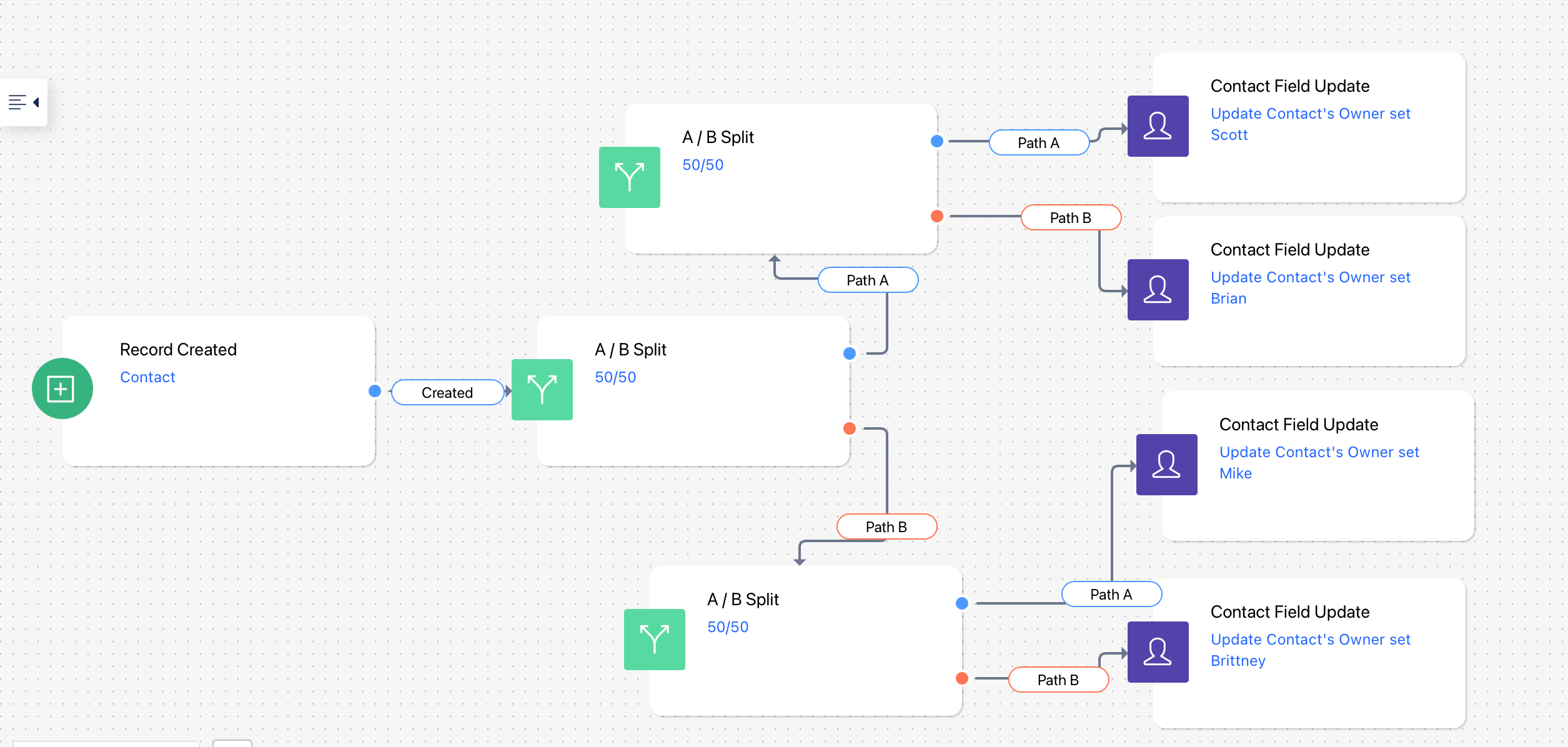 If you want to distribute newly created leads between your users, you can use the A/B split to achieve it. Below example distributes leads between 4 users equally.
FAQ
What happens when we change the split percentage?
Changing the split percentage will not impact the records which have already passed through this action. It will reset the step counts, and all new records reaching this step will flow to the A and B path based on the newly available split ratio.