This guide will help you get started with Salesmate Chats, There are basically 5 easy steps to activate the chats in your account and install its widget on your website but you need to have an admin account first.
1. Activate Chats
Chats can be activated by clicking on the Chats Icon, from the Left Menu bar
Click on "Activate Chats" to Start your Free Trial from the Welcome Screen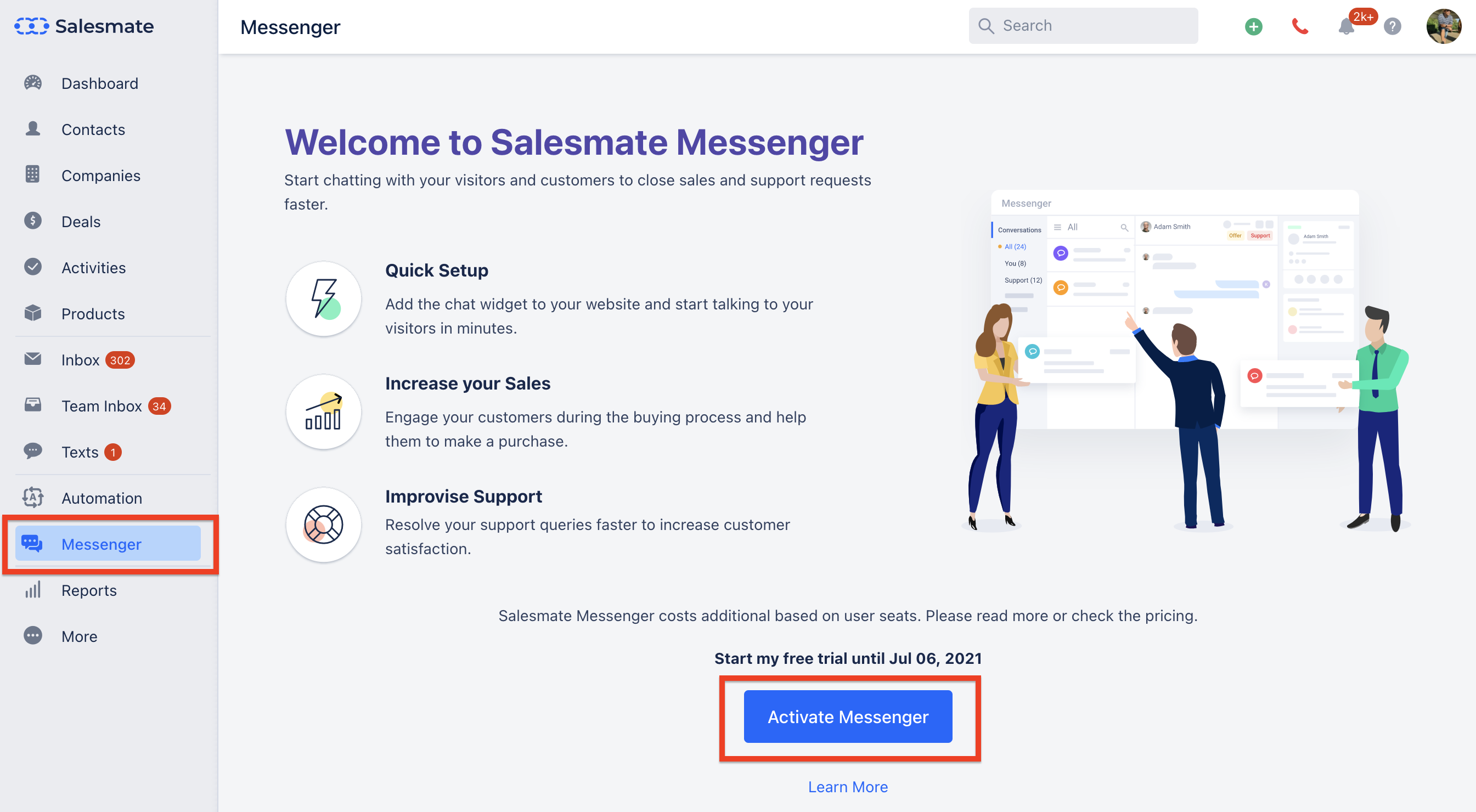 Note: Make sure to check the expiry date mentioned just above the activate button for your trial account of the Chats.
2. Creating your workspace
Here you need to fill in the following information:
Workspace name: It will be visible to your website visitors when they'll start a conversation.
Team Intro: Write your welcome message
To adhere to the compliances you would need to accept the "Terms & Conditions" and "Privacy Policy"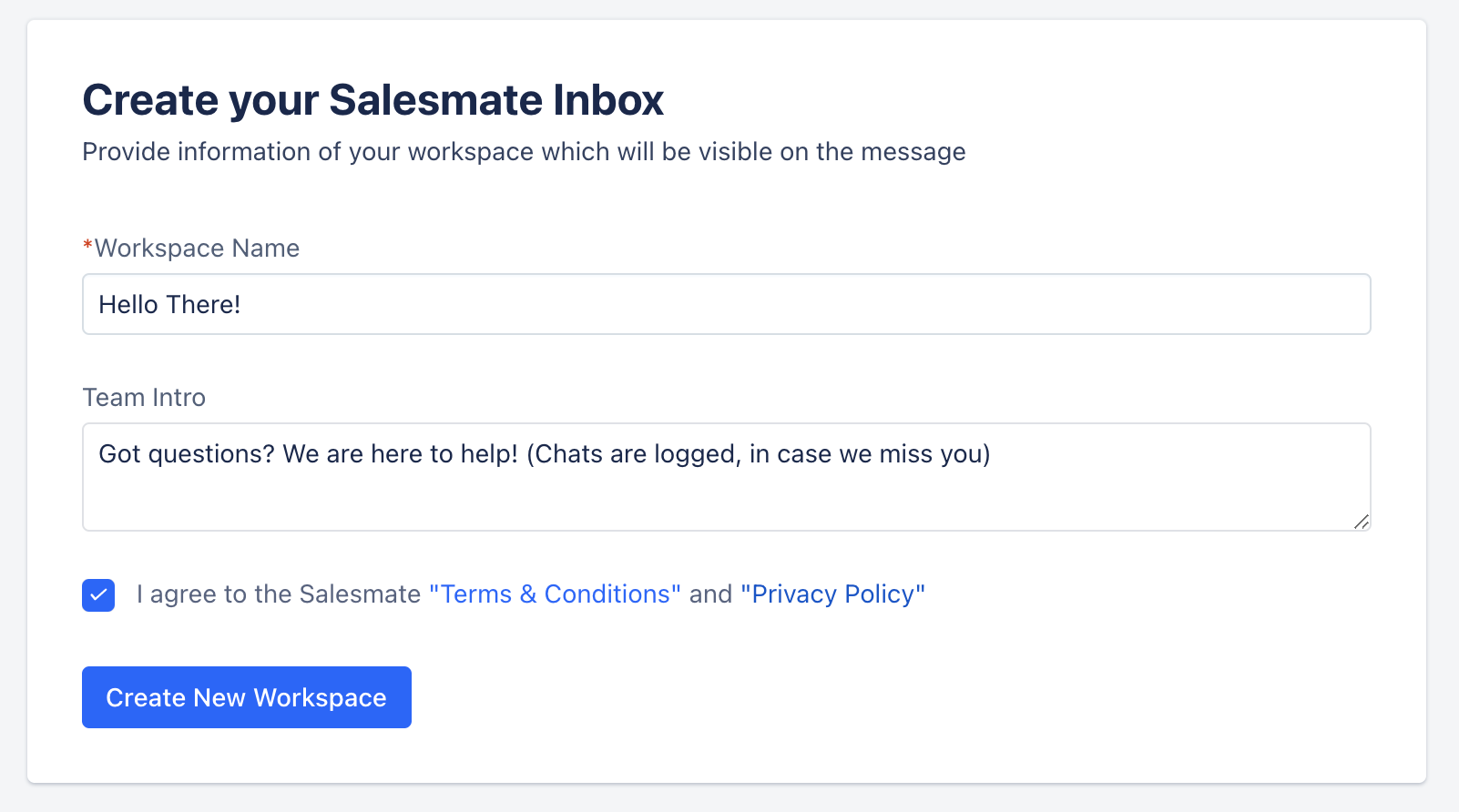 Select I agree to the "Terms & Conditions" and "Privacy Policy" option once you have read it.
Click on the Create New Workspace button.
3. Inviting users to the workspace
Now you can invite some users to your workspace who will be communicating with your website visitors. It can be done in two ways:
Invite everyone to Chats.
Invite selected users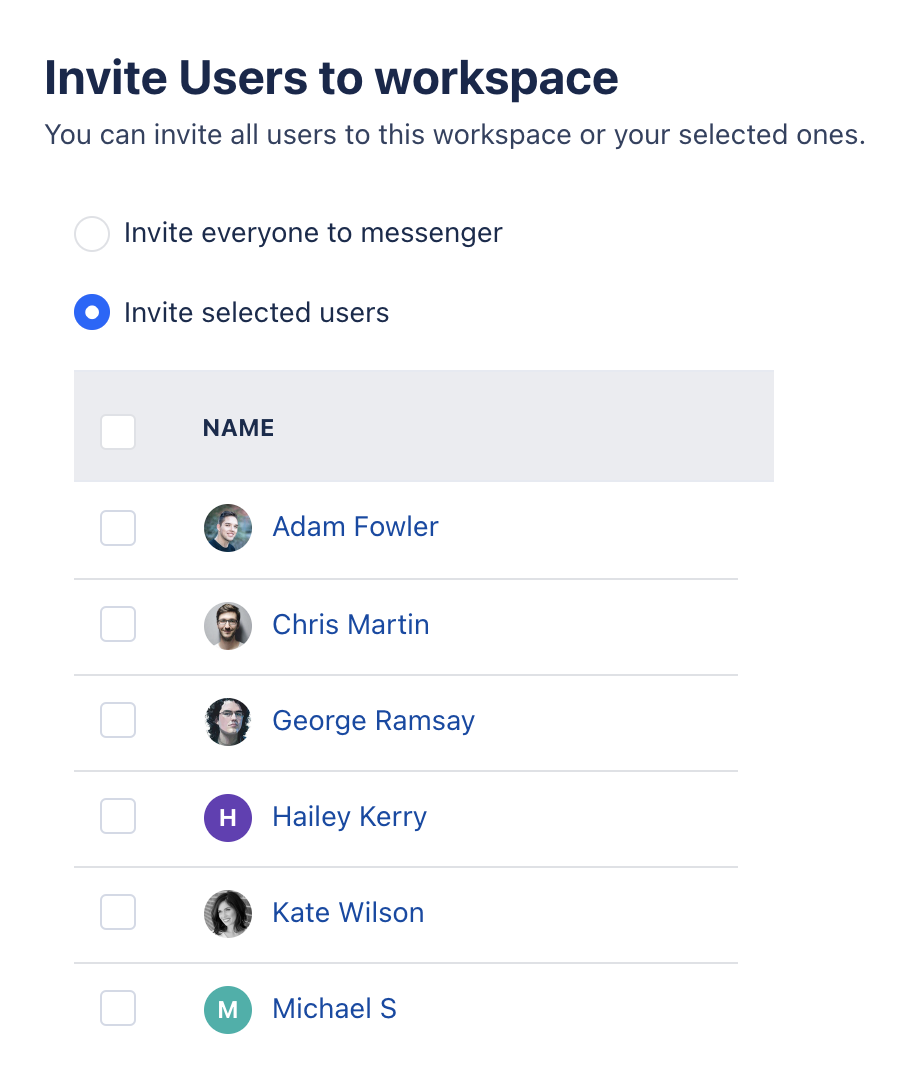 Once you have selected the users for your Chats, you can click on the Next button to Setup Appearance.
Important Note: If you are inviting some users to the chats, then make sure you check the box beside your name, otherwise it will not assign you the chats license and you won't be able to access the chat inbox.
4. Customizing and personalizing your Chat
Here you can customize the appearance of the Chats widget which will appear on your website to the visitors, either you can go with the default settings or Learn to customize your Chat later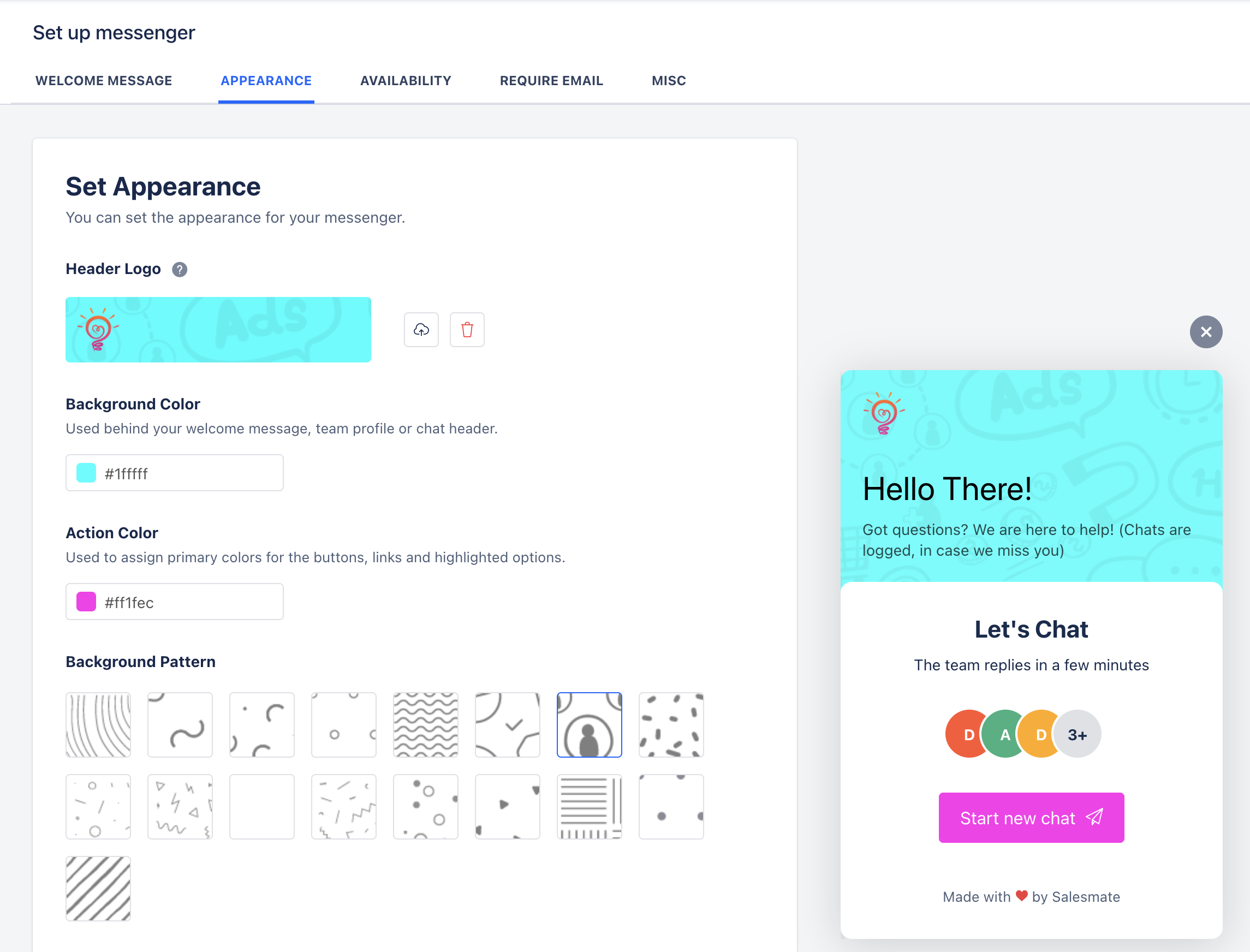 Click on the Finish button to save your changes.
5. Installing the Salesmate Chats on your website
Here you'll see some code, which you need to copy and paste before the </body> tag of every HTML page of your website where you want the chats widget to appear.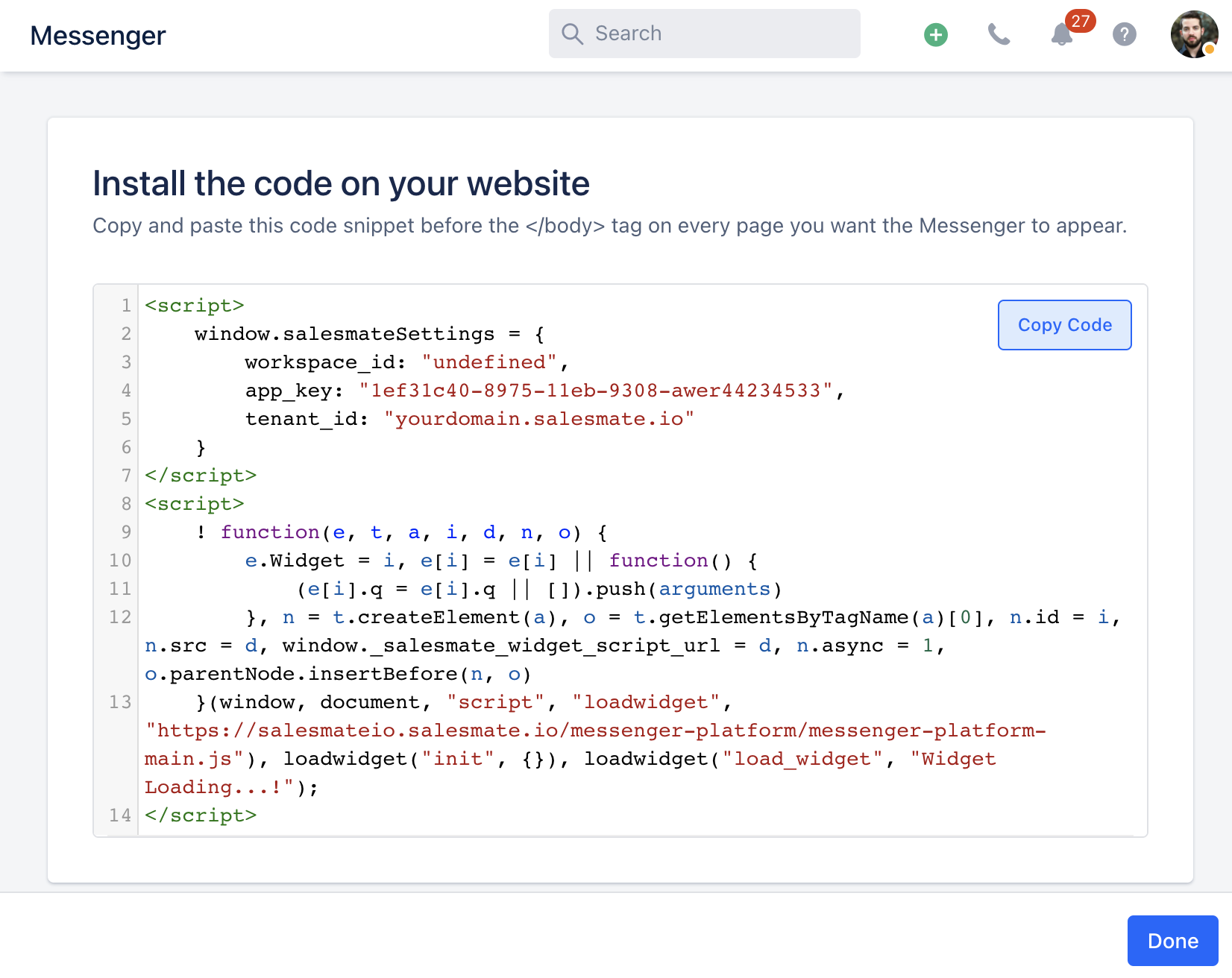 Click on the Done button and Voila! It's all done. 😃
You are ready to chat with your customers.
Tip: You can click on the 'Chats settings' icon available at the bottom left corner to visit the setup for customizing Chats as per your need.