By default, the messenger auto asks for the email address when the user hasn't responded in a defined time.
But you can configure the email requirement where you can decide on capturing the email address from the visitor before starting the chat so that you can always get back to them in the future if required.
To change the Email requirement, you can follow these steps:
Step 1:
Click on the Messenger settings button present on the bottom left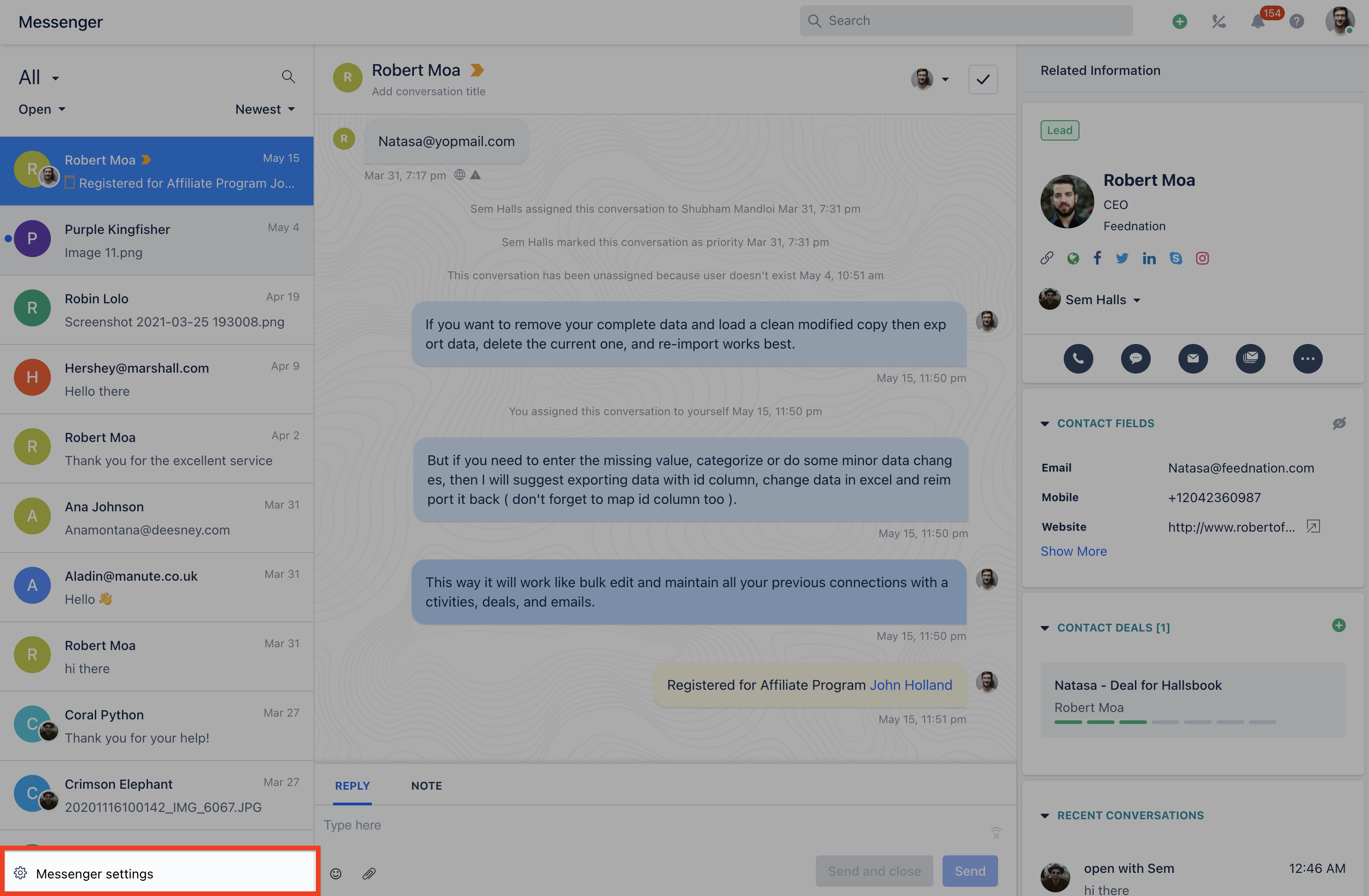 Step 2:
Switch to the Require Email tab and select the option which fits your requirement.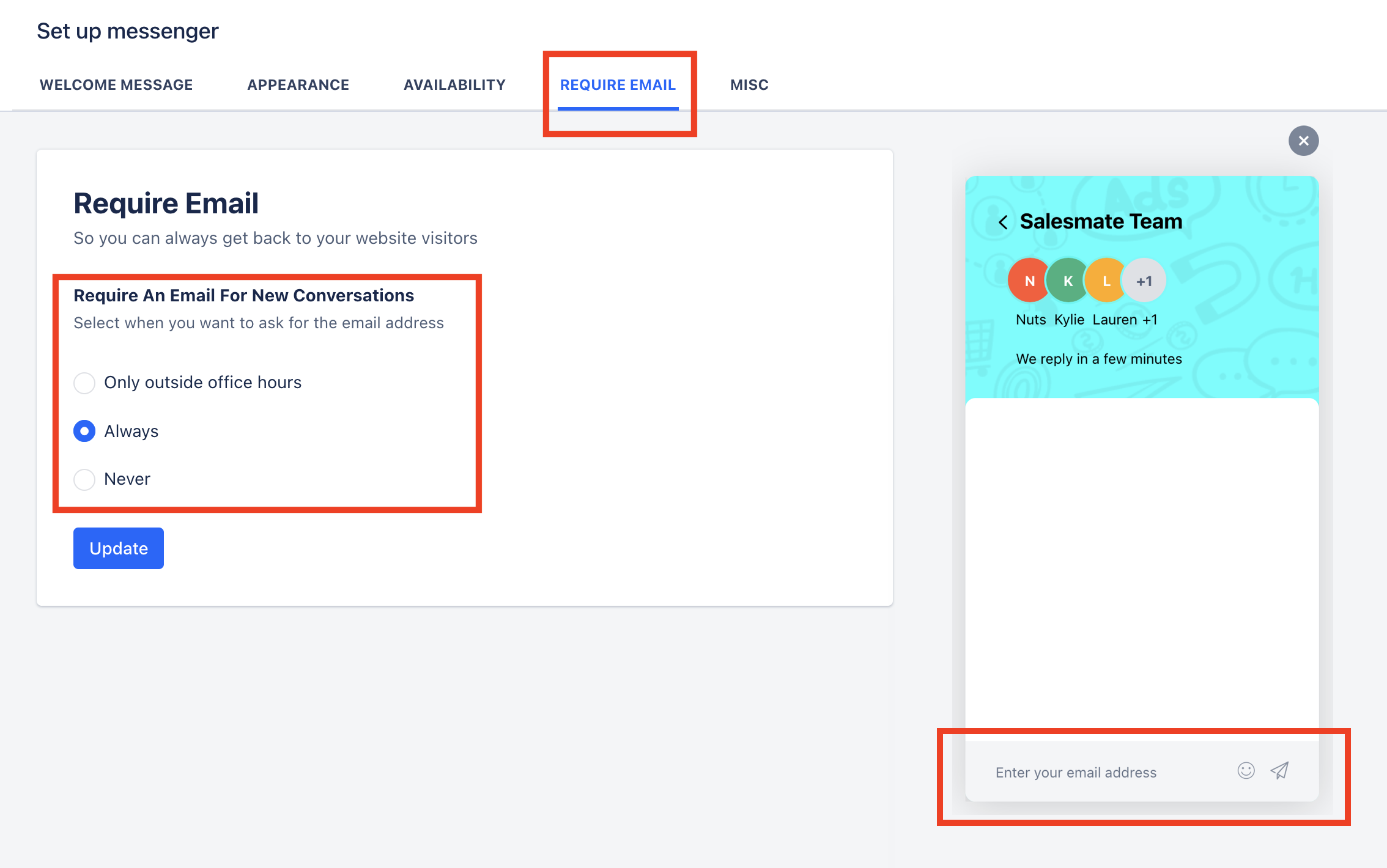 Select when you want to ask for the email address, So you can always get back to your website visitors
Always: Messenger will ask for an email address every time the visitor starts a new conversation


Never: In this case, the visitor can start a conversation and won't be asked for an email address, but if he does not receive any response from your team within 2 minutes then the email address will be asked by the messenger.
Hit the Update button to save your changes.