Salesmate messenger allows you to connect with your website and app visitors and serve customers faster.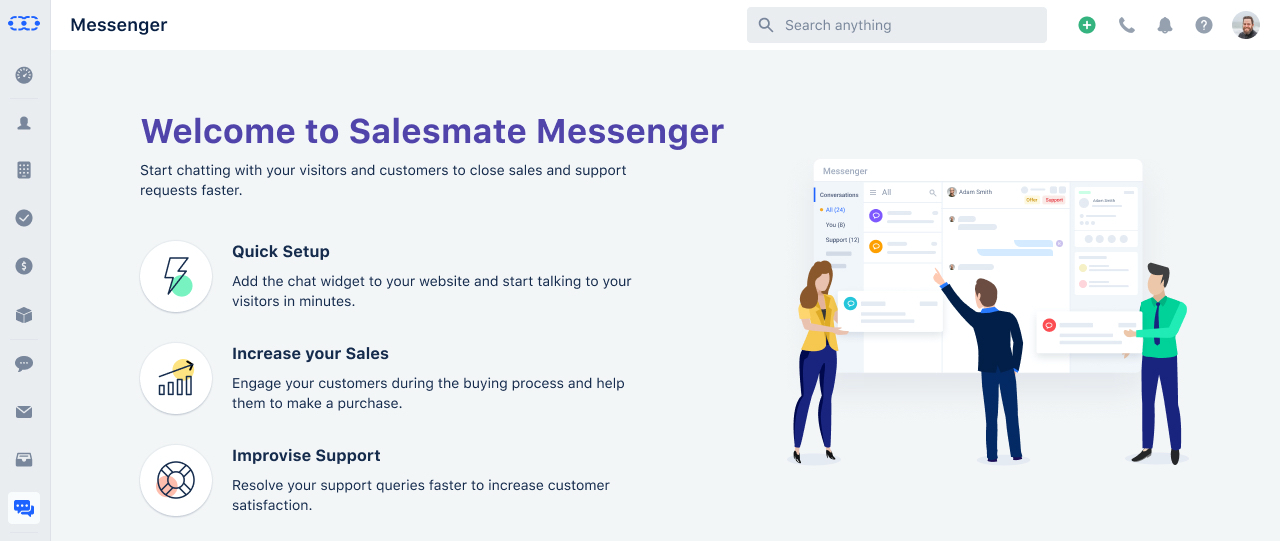 Add a chat widget to your website, and:
Start talking to your visitors in minutes.
Engage your customers during their buying process and help them make a purchase.
Resolve your customer support queries faster to increase customer satisfaction.
Salesmate messenger is an add-on and it's pricing is based on number of user seats you wish to add for users who will be managing chat communication.
You need to be an admin to install the messenger
Activate the messenger by

Creating your workspace.
Inviting users to the workspace.
Customizing and personalizing your messenger.
Installing the messenger on your website.