Users can choose if the visitor or customer should hear the sounds while receiving an incoming message or sending the outgoing message.
To configure the sounds, please follow these steps:
Step 1:
Click on the Messenger settings button present on the bottom left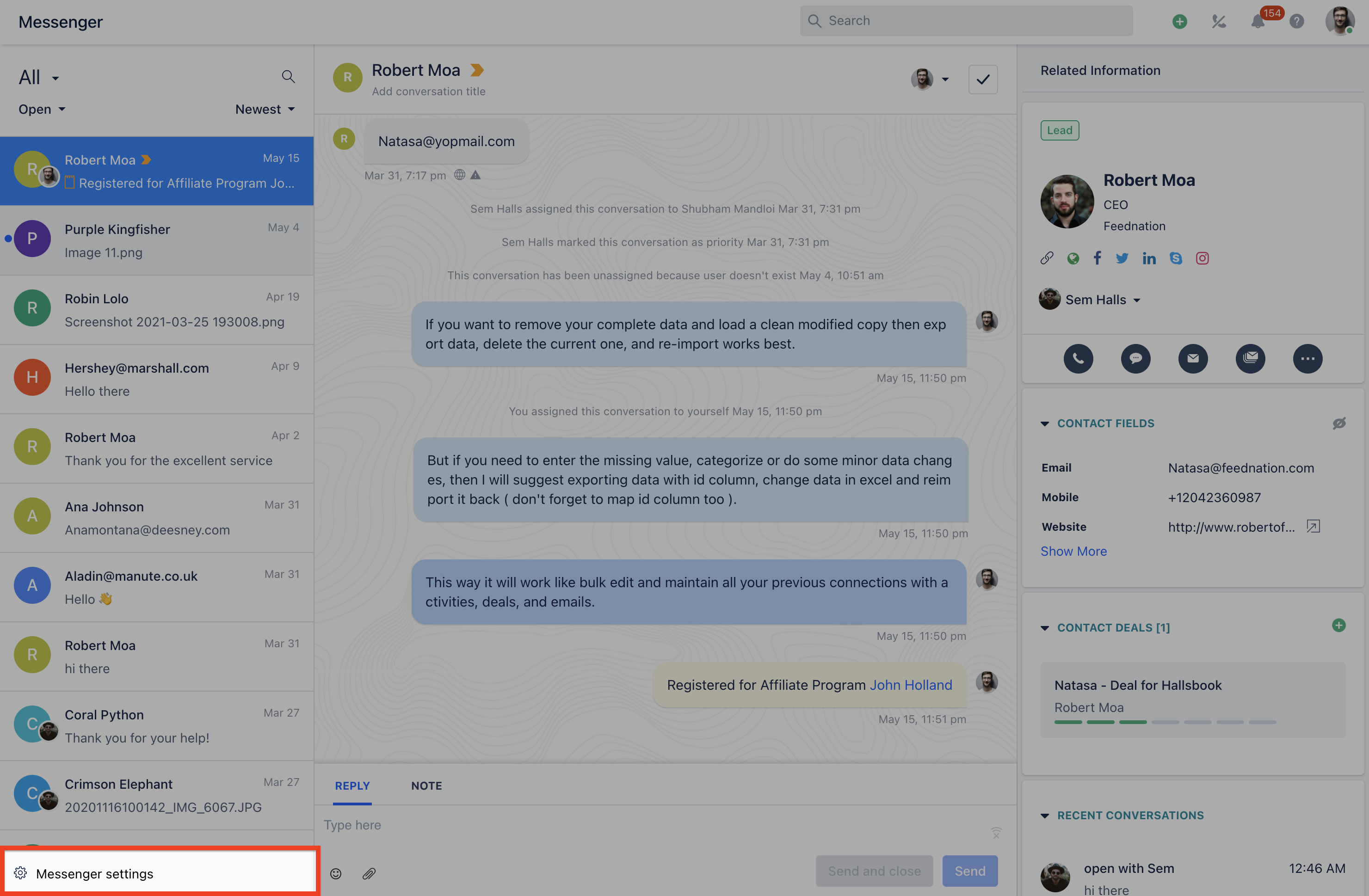 Step 2:
Switch to the Misc tab where you can toggle the switch to enable or disable the sound and hit the Update button to save the changes.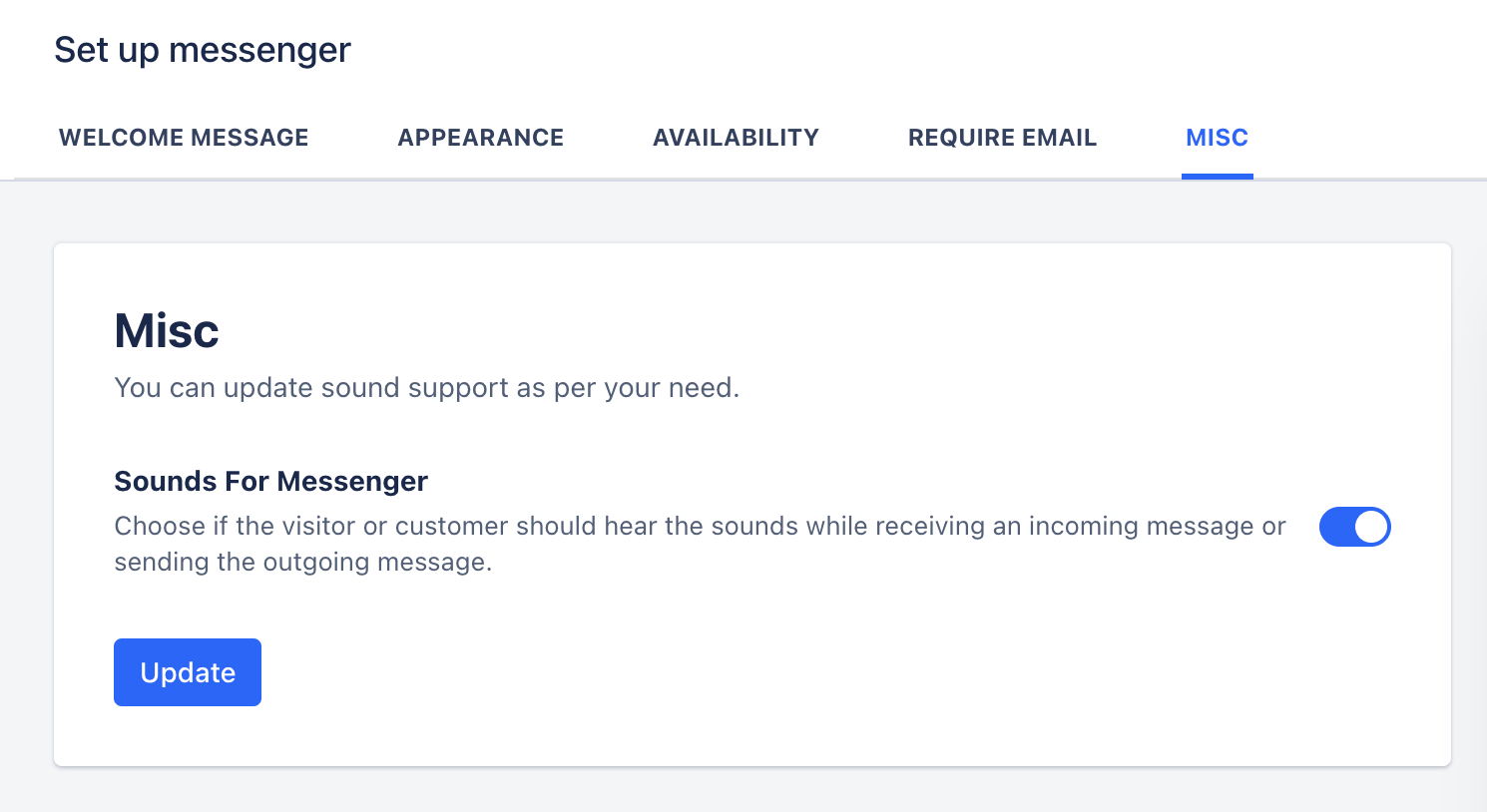 Note: This setting is only for the messenger widget installed on your website, and not for the users who are using the messenger inbox.