Start from scratch and build your own dashboard in Dashboard 2.0, by creating a blank dashboard.
Customize Blank Dashboard
Navigate to Dashboard 2.0, and click on Create Dashboard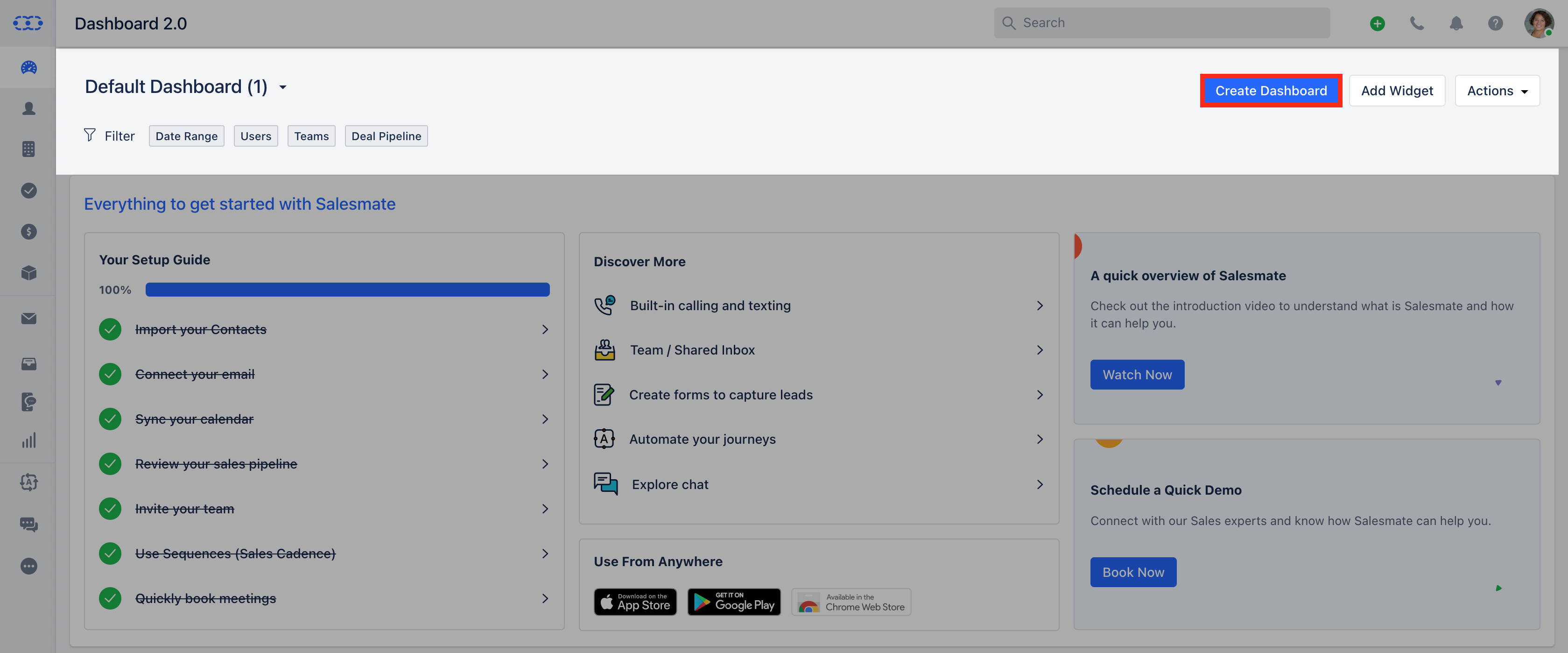 There are three options offered by Salesmate Dashboard 2.0
Blank Dashboard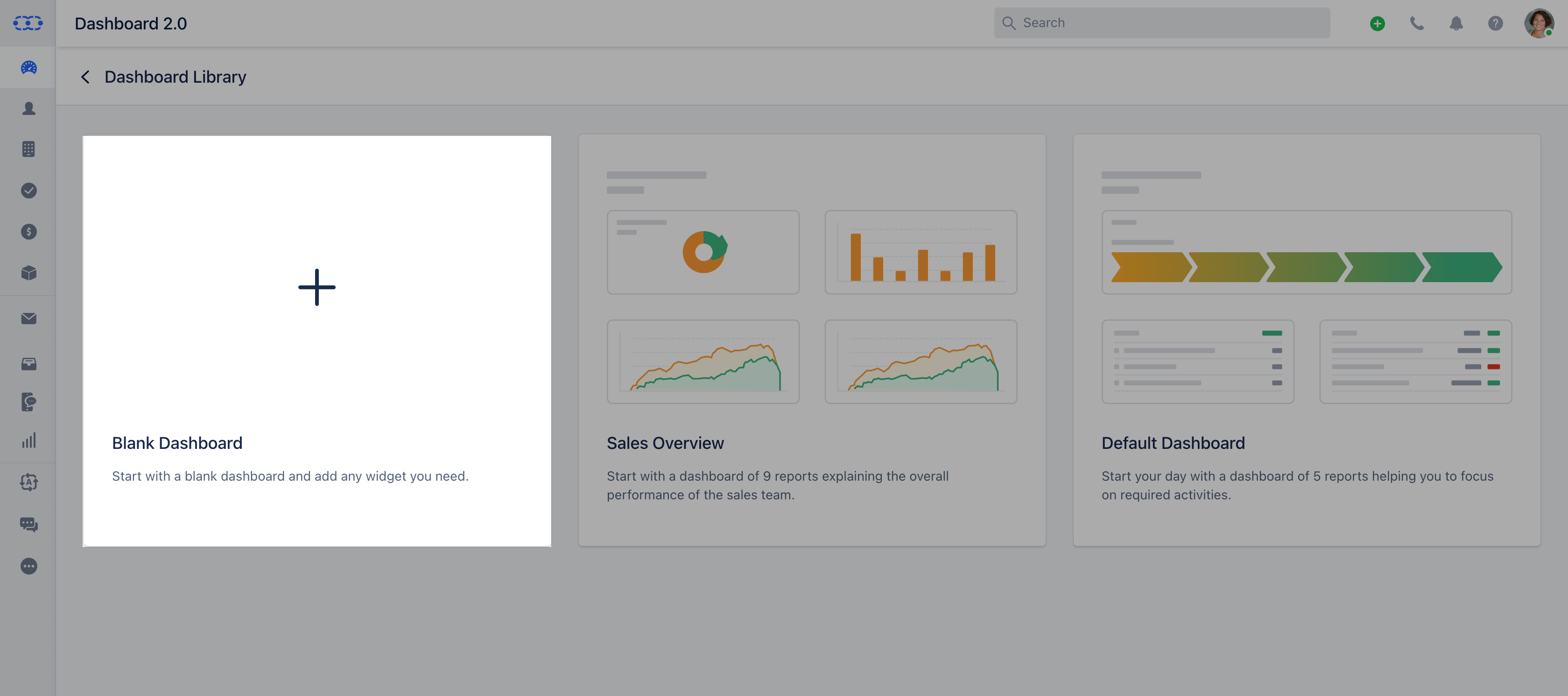 Once you click on the Blank Dashboard, a popup will appear asking for the following information.
Define Dashboard Name
Provide a name to your dashboard that describes it best. Dashboard 2.0 allows duplicate names for multiple dashboards.
Set Dashboard Privacy
Set permission for your dashboard to limit the audience that can see your dashboard. It has the following options:
Private - only you i.e. the owner and other users with admin rights can see it.
Public - everyone in your team can access it.
Visible to Particular Users - this option will let you set a few individual users who can see your dashboard.
Visible to Particular Teams - this option will let you set the teams that can see your dashboard.
Manage Widget Privacy
Configure this option to limit the users who can add or remove the widgets on your dashboard. It has only two options
Only the owner -

Only the owner i.e. you will have the right to add or remove or modify widgets or organize their position.



Everyone with access -

All the users specified (under dashboard privacy) will have the access to add or remove or modify the widget or change their position.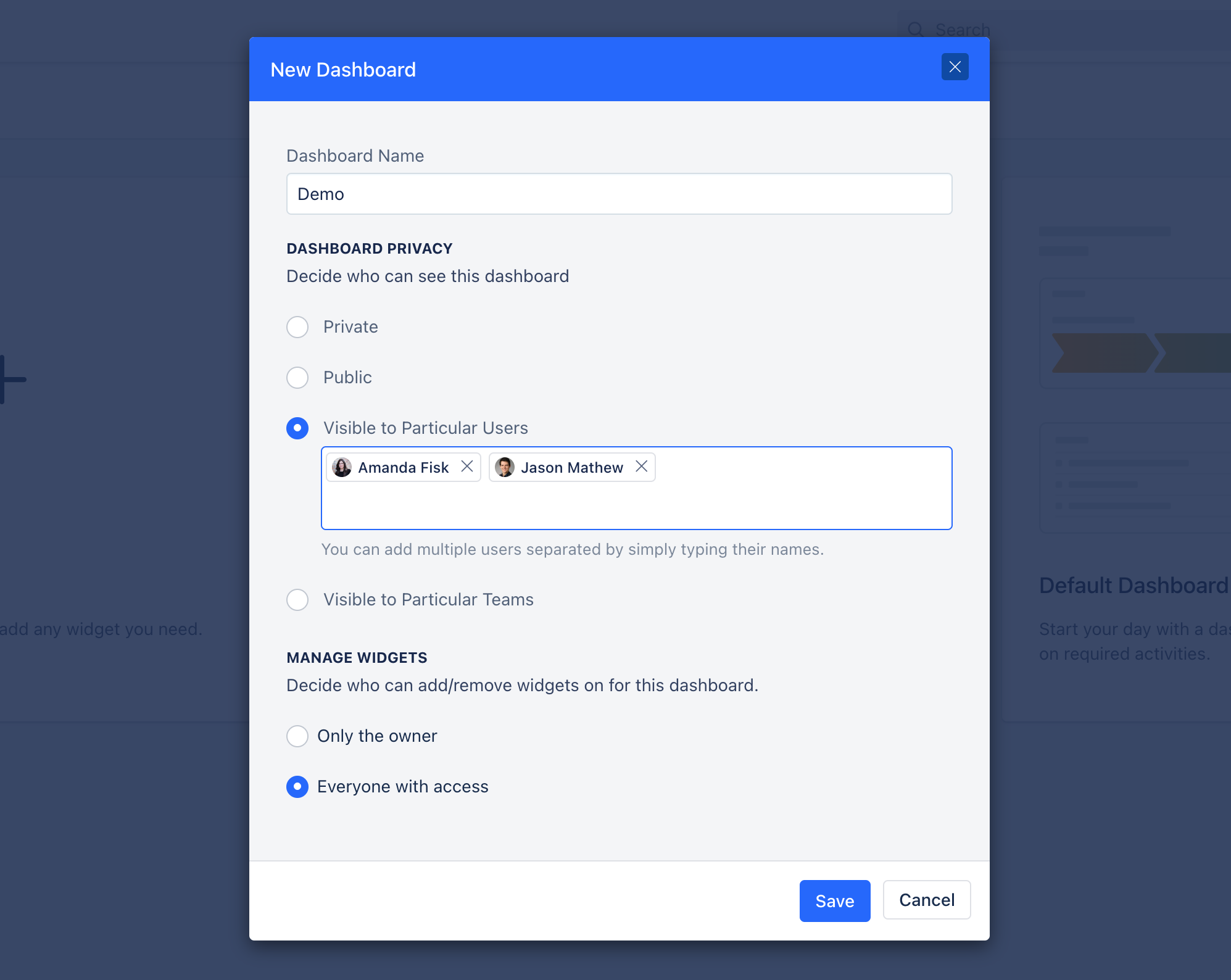 After saving the above information, your dashboard is ready to populate it with widgets, and to add widgets to your dashboard, click on either:
Add Widget
Add Widgets to the Dashboard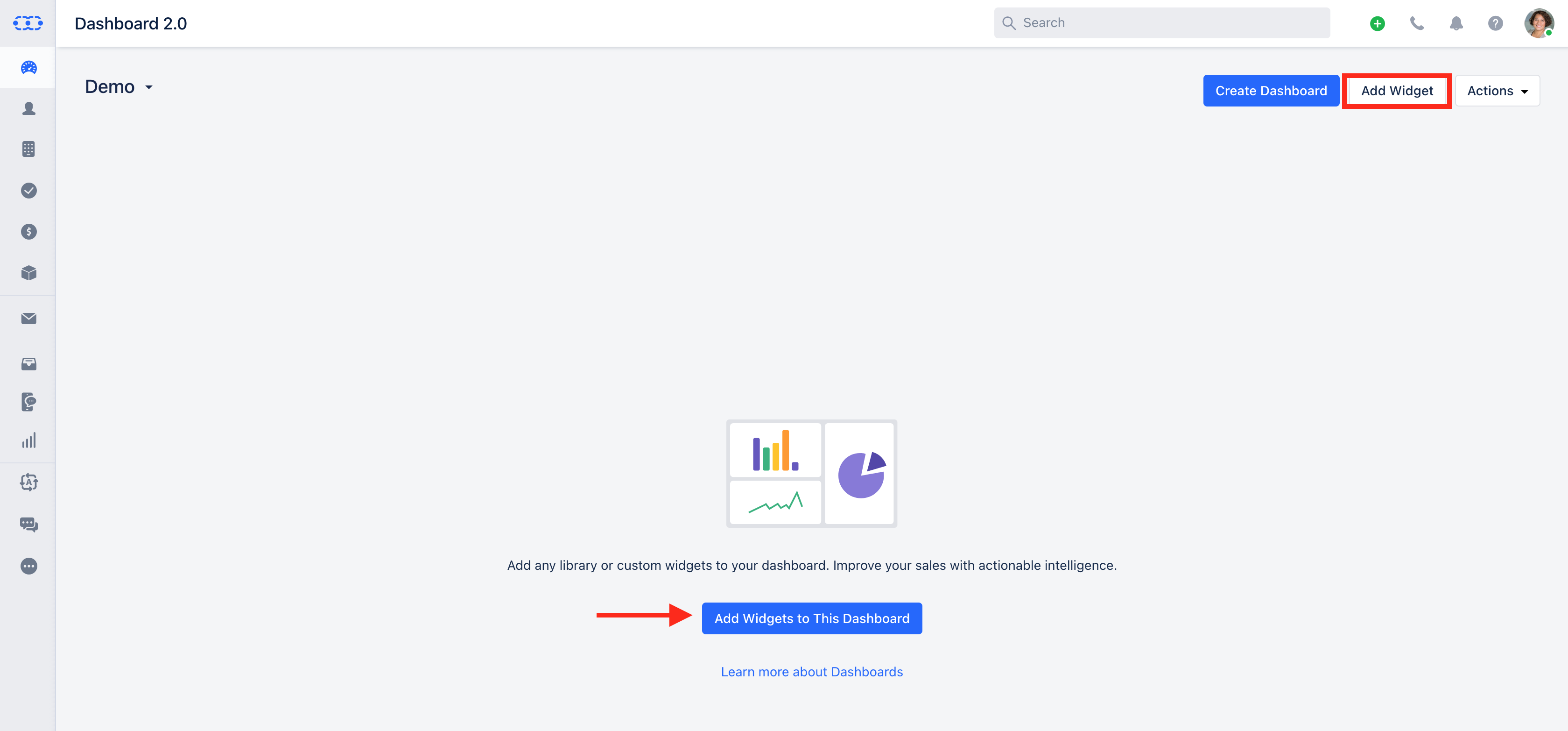 Choose from the list of offered widgets, and add them to your dashboard with just a single click on the 'Add to Dashboard' option provided below each widget.
You can also view the report, and add it from there.