Trigger Point
Starts the journey when a record is created.
How to use "Record Created" Trigger?
Let's drag-drop the Record Created trigger step on the journey's canvas.

Click on the step to choose any of the primary module. Salesmate supports the following modules:

Contact
Company
Activity
Deal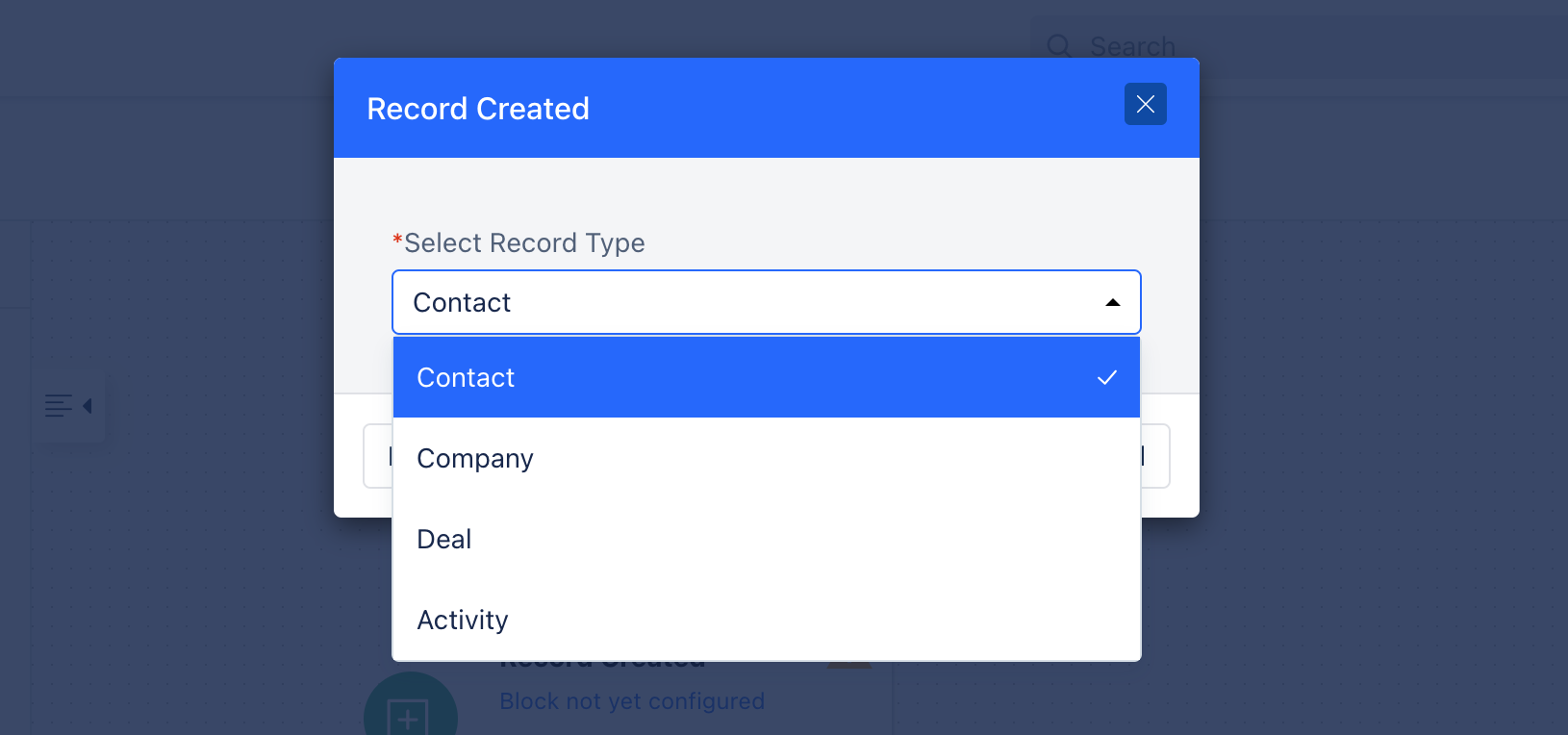 Use Case

Suppose you have a sales team to handle customers from the US and another for outside US customers. As soon a contact is created manually or automatically, the system will check the customer's location and auto-assign them to a separate list.
FAQ
Will Record Created Journey trigger for the newly created records via import?
Yes, the automation journey also triggers for the imported records.