Trigger Point
Starts the journey when once a deal's status is changed.
How to use "Deal Status Match" Trigger?
Let's drag-drop the Deal Status Match trigger step on the journey's canvas.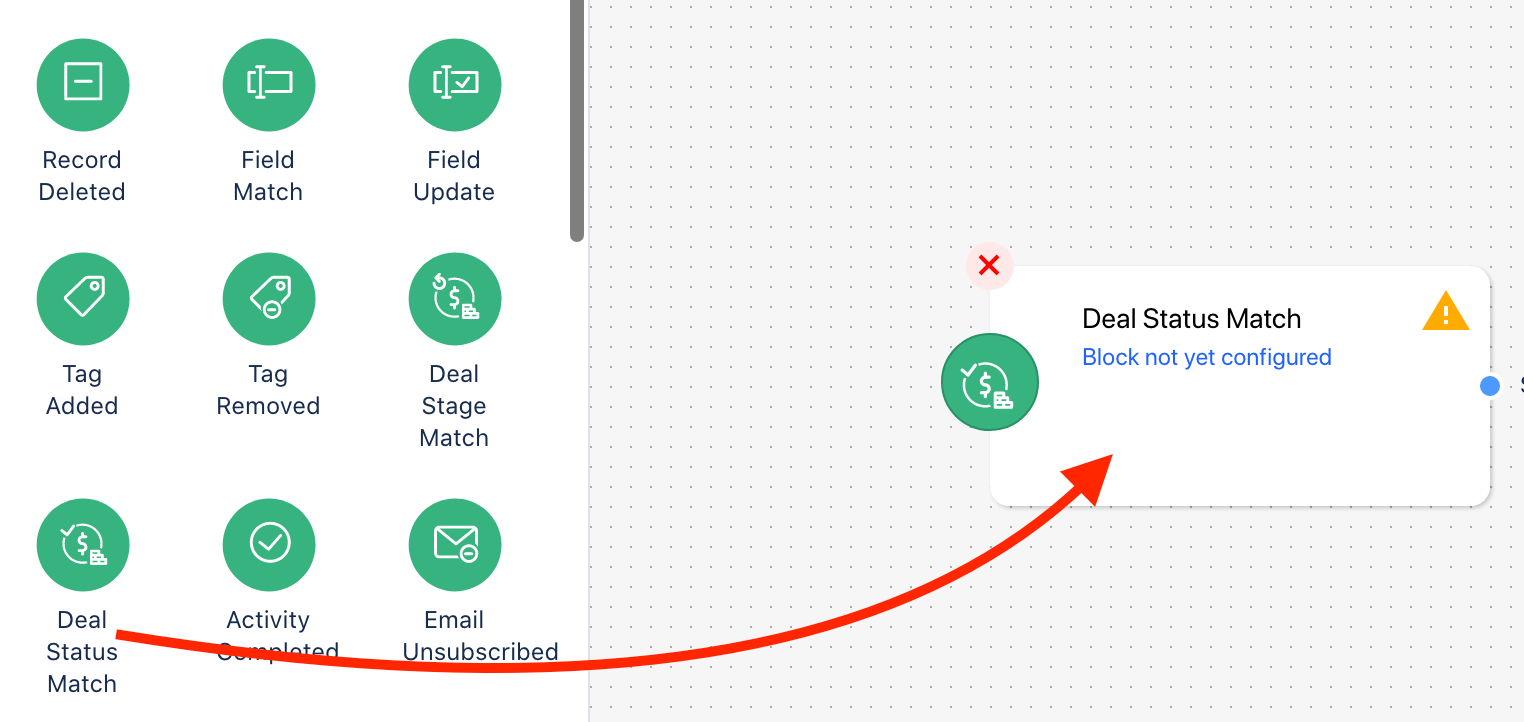 Click on the step to choose from the pipeline and status which should trigger this journey.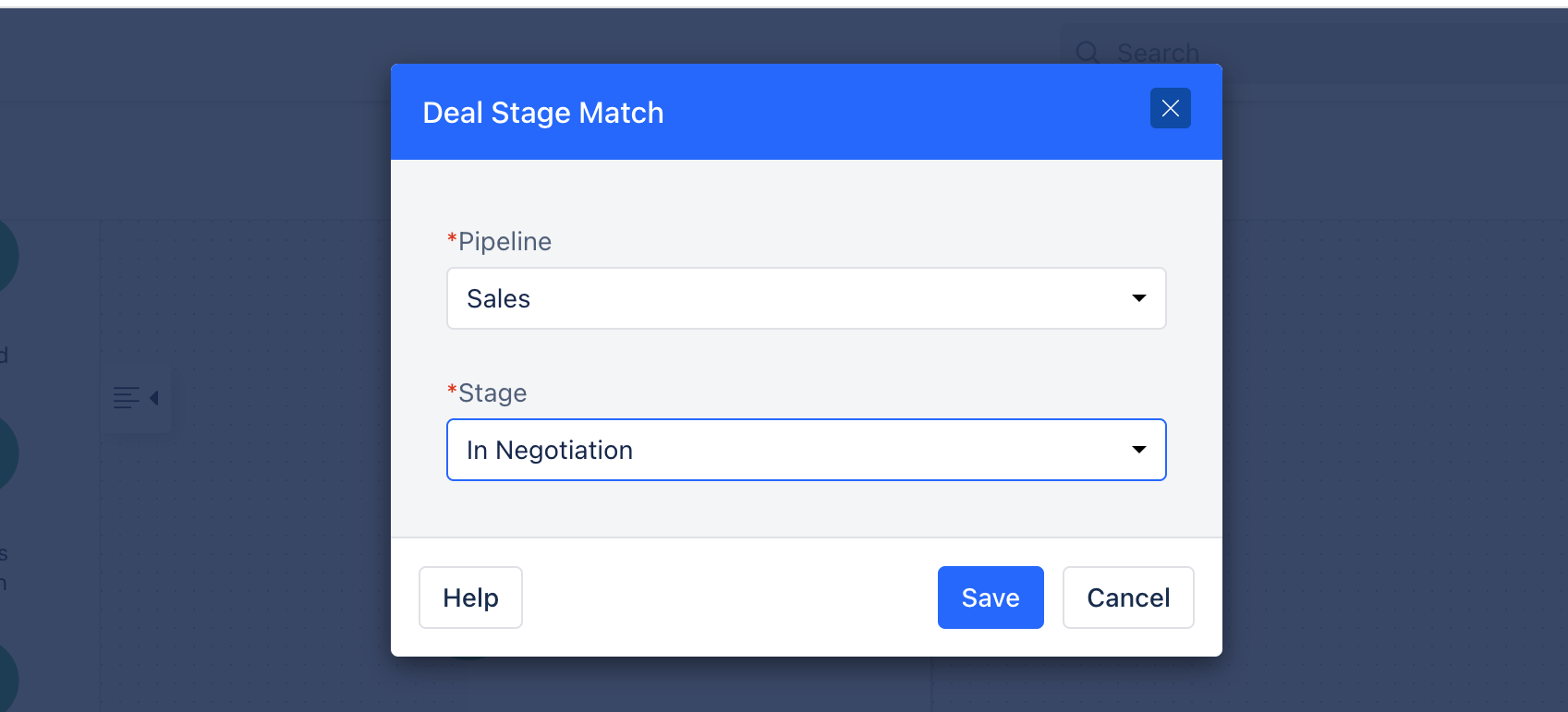 Use Case
Suppose you want to create an onboarding task for your team once a deal is won or notify the c-suite team whenever a deal is closed, having a value of more than ten thousand dollars.