Trigger Point
Starts the automation for the contacts matching predefined conditions.
How to use Smart Segment Trigger?
Let's drag-drop the Smart Segment

trigger step on the journey's canvas.
To configure the block, click on the block and a pop-up window will open up where you can trigger the journey based on the following:

Current: It runs automation for the contacts who are part of the view at the time of automation publishing.
Upcoming: It runs automation for the contacts who will be added to view after automation publishing.
Ongoing: It runs automation for the current as well as future contacts added to the view.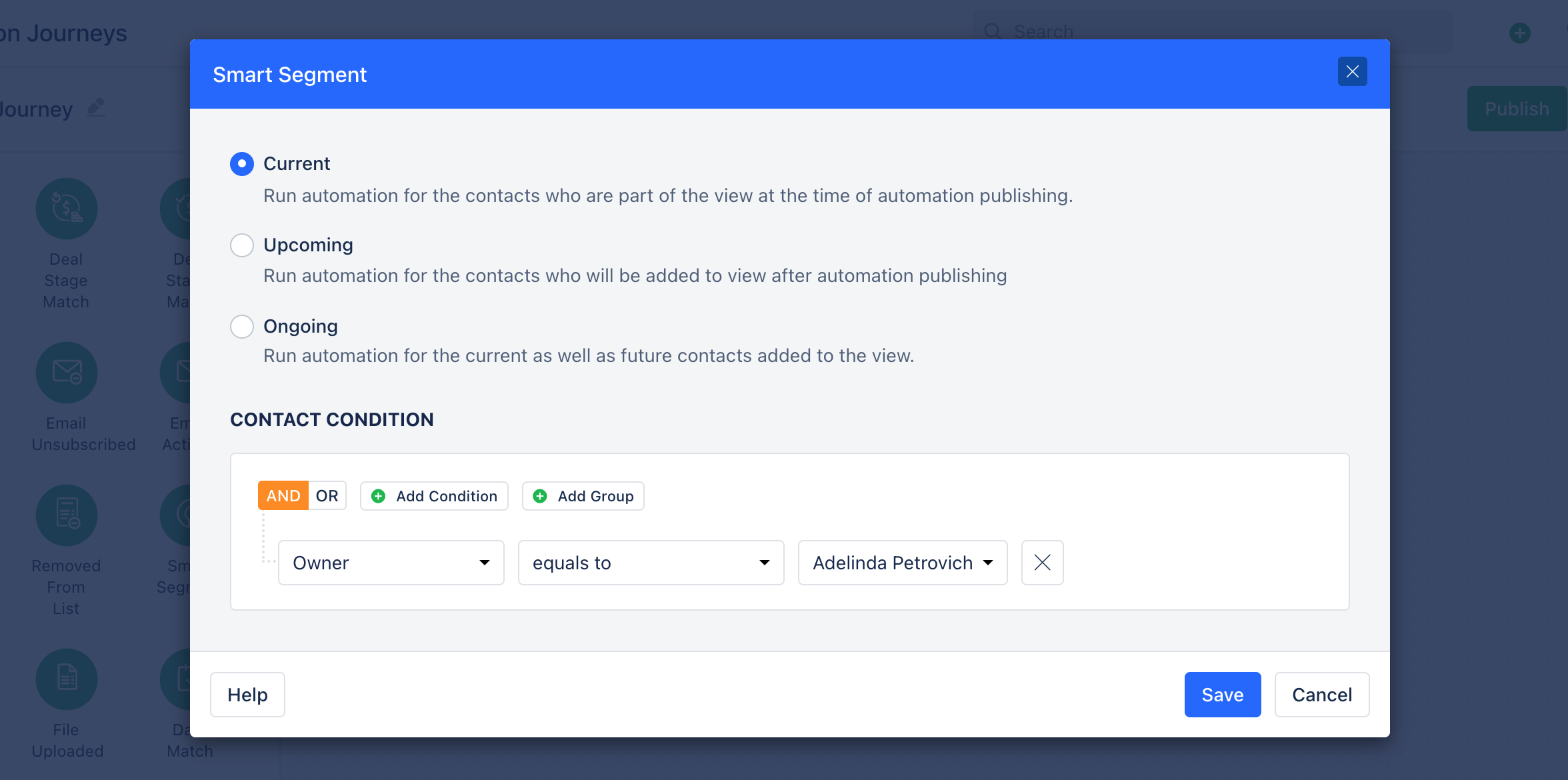 Select the conditions on the contact that you wish to check.
If this trigger is used to start automation and the user publishes Automation, then Salesmate will check for the following things.

If the selected Trigger option was Current or Ongoing, then it will show the user a popup to confirm which will be acknowledging the number of contacts that will be added to this automation right now. E.g., This trigger will add 500 contacts to this automation. Are you sure you want to publish this automation?

Note: If more than one trigger is added, this amount would be the total contacts added by all triggers.
If the user confirms, then automation will b be published and will start executing.
If the user cancels, then automation will be just saved as unpublished mode only.

If someone opens the Automation in edit mode and makes changes and re-publishes it and if the Current option was selected for the trigger point, then the system will fetch all new contacts from the last publish and will add them to automation.