Action
This step adds the contact to a particular list.


How to use "Add to List" Action?
With this action step, you can automate the enrollment of your contacts to specific lists when the required conditions meet.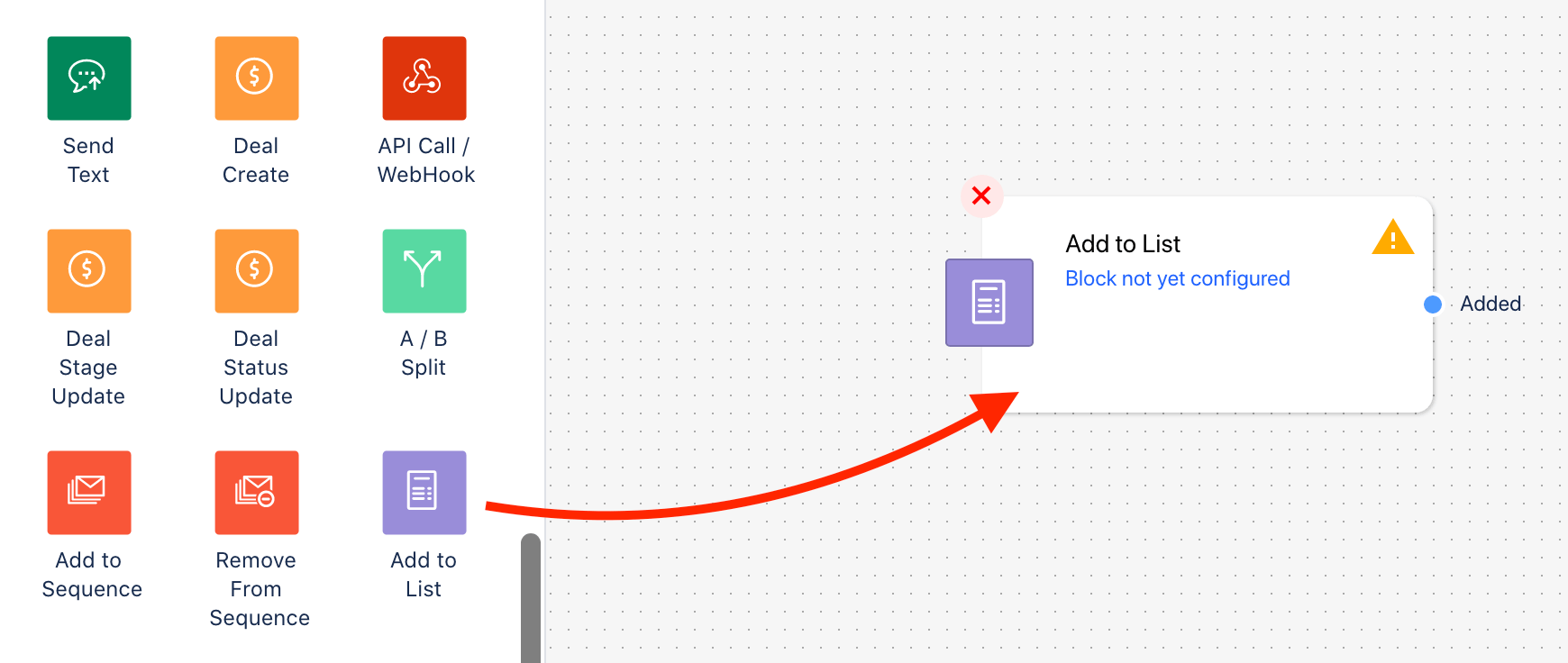 Once added to the canvas and upon clicking the action step; you can choose the list in which the contact should be enrolled.

Use Case

Suppose you have a sales team to handle customers from the US and another for outside US customers. As soon as you get a lead from the website, Facebook, or over the chat, the system will check the customer's location and auto-assign them to a separate list.
This way, your Sales team can segregate the customers and take manual actions or plan automation journeys to auto-execute your sales and marketing process.