Trigger Point
Starts the journey when once a deal reaches a particular stage in the selected pipeline.
How to use "Deal Stage Match" Trigger?
Let's drag-drop the Deal Stage Match trigger step on the journey's canvas.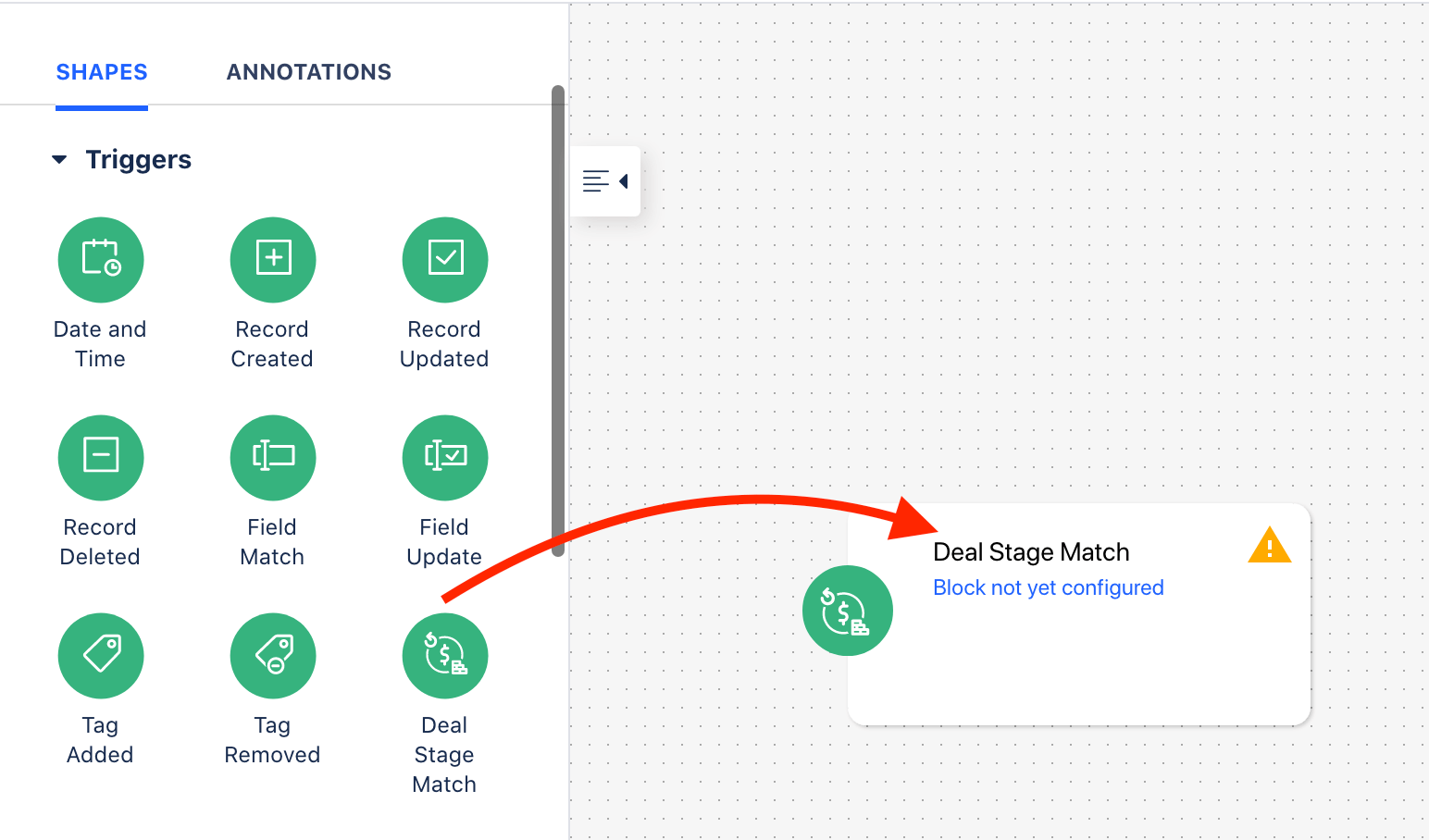 Click on the step to choose from the pipeline and stage which should trigger this journey.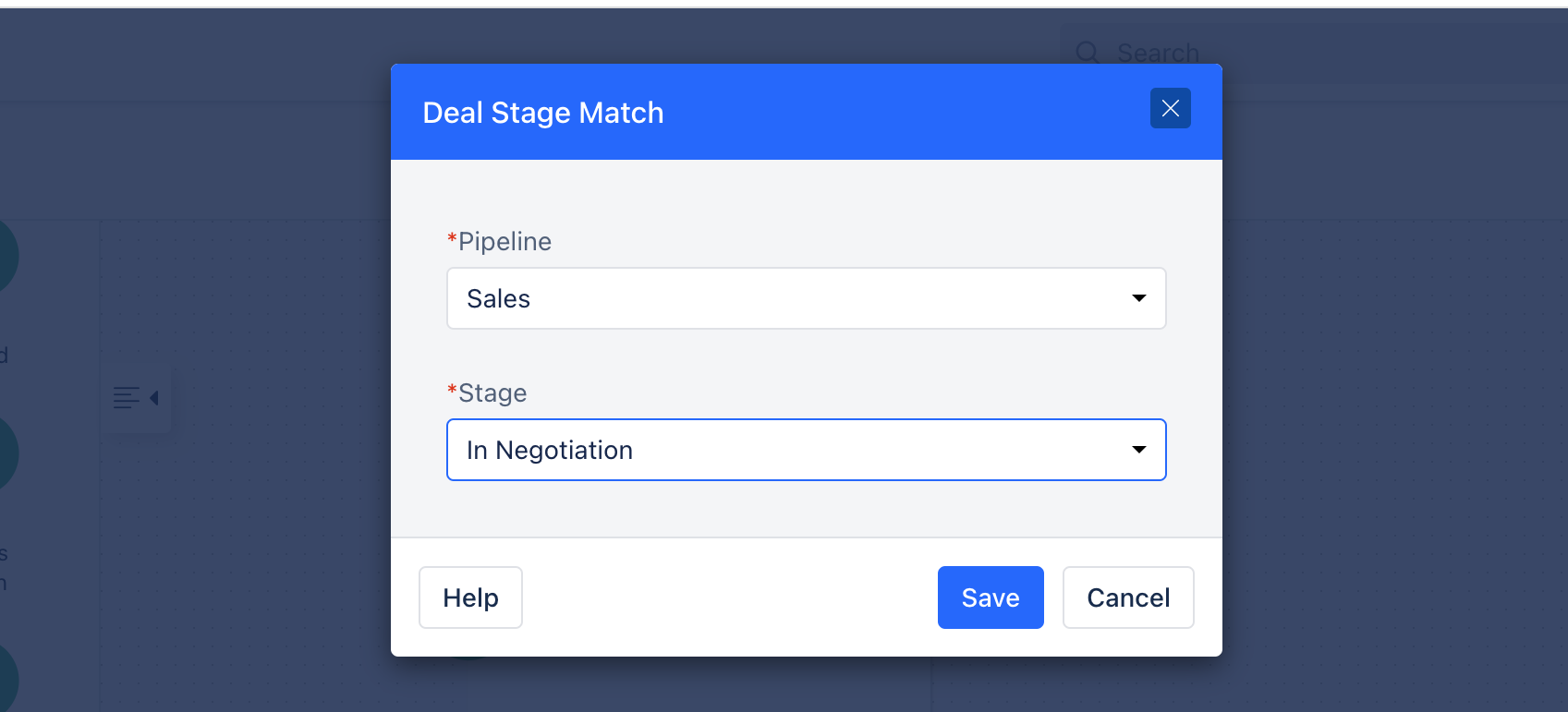 Use Case
Suppose we want to send an introduction email or followup email to the lead who reaches a particular stage in the pipeline. We can use this trigger to start your automation journey.
Here we send an email to the contact every two days once the deal reaches to Qualified stage in the sales pipeline. We have used additional triggers like Field Update and Deal Status Match to exit the automation whenever the deal's stage has changed from qualified to something else or is marked as lost to avoid sending remaining followup emails.