Trigger Point
Starts the automation journey when a note is added to record's detail.
How to use "Note Added" Trigger?
Let's drag-drop the

Note Added

action step on the journey's canvas.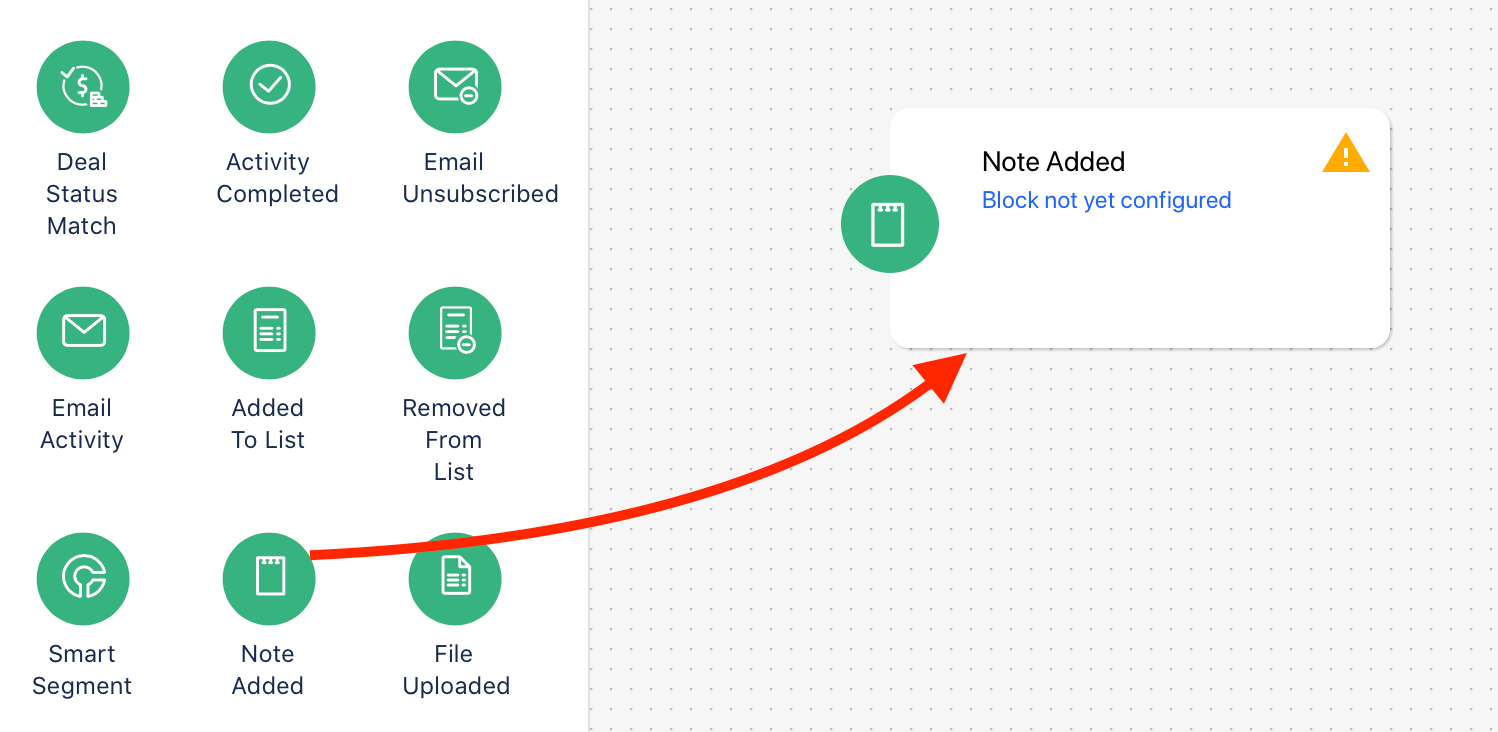 Once added to the board and upon clicking the trigger; you will be able to select the module to listen additions of new notes.
Use Case
Suppose, as a manager; you review all the latest conversations happening with big value accounts. If you find that a salesperson hasn't added a note about the last conversation he had with the client, you can add a Tag (e.g., Pending Note) to the record, which will assign a todo to the record owner to add a note.
Asap the note is added by the salesperson, the tag is auto removed, and the email summary is sent to you to verify the update details.